Haidilao: Taking Chinese Hotpot to the Next Level
Twenty-three years after opening its first restaurant, China's Haidilao hot pot chain is hotter than ever before. With its special business model and service creativity, people happily wait in line for two hours before getting served. At Haidilao, even the lonely eaters never eat alone – they get a teddy bear to dine with them.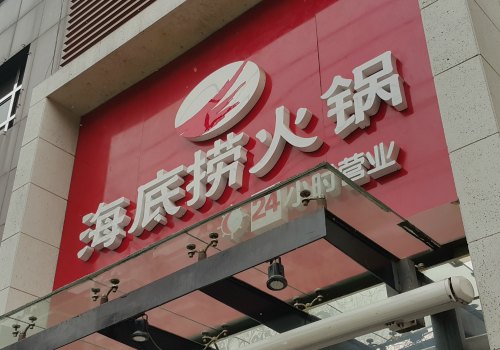 Twenty-three years after opening its first restaurant, China's Haidilao hot pot chain is hotter than ever. With its special business model and service creativity, people happily wait in line for two hours to get a table. At Haidilao, even the lonely eaters never eat alone – they get a teddy bear to dine with them.
It has been over two decades since Zhang Yong, the owner of Haidilao (海底捞), set up his first hot pot restaurant in Jianyang, Sichuan, with a mere investment of 10,000 yuan (±1470$). Now, 23 years later, it has become the dominant hot pot chain in the country. The restaurant is popular across China, where it has an annual turnover of approximately 450 million dollars.
In Beijing alone, the chain has 36 locations. From Shanghai to Shenzhen, Haidilao has 176 outlets in 53 Chinese cities. The chain allegedly opens 20 new restaurants every year. By now, Haidilao has over 15,000 people working for them and has also gone international, with more restaurants opening up in Singapore, the USA, and Seoul.
How did a restaurant serving such a traditional and ubiquitous Chinese dish become such a success? Hot pot restaurants, where fresh meat and vegetables are dipped in simmering broth, are extremely common across China. But Zhang Yong chose to market Haidilao and its authentic Sichuan hot pot with an innovative strategy: high-service, high-tech, and high-quality.
High-Service Hot Pot: "Brainwashing" Staff
Except for the tasty hotpot, anyone who has ever visited Haidilao will surely remember one thing: here, you can get a free manicure while you wait. The restaurant has become so popular that waiting in line for one or two hours to get a table is no exception. But with an entertainment area that provides customers with board games, free snacks, drinks, manicures, massages, and even shoe polish services, queuing has become part of the Haidilao experience.
The 'entertainment area' is just of the many ways in which Haidilao accommodates to its customers' desires. There is ample staff for every table. Customers with longer hair get free hairbands to tie their hair back while eating. Customers with glasses are provided with eyeglass cleaning tissue. There are special aprons to avoid stained clothing, and even handbags get their own protection. At the Haidilao toilets, staff will hand out hand towels and provide customers with any toiletry items they may need.
Anyone working at Haidilao is thoroughly trained. On question-and-answer platform Zhihu.com, former Haidilao servers shared their experiences of working at the restaurant. They explain that all Haidilao workers have to follow a compulsory training after they are accepted to come work at the restaurant.
The training is provided by people who have worked at the chain for at least 3 to 5 years, who teach new workers about corporate culture and Haidilao food. The staff learns how to welcome guests, how to make small talk to set a good atmosphere, and learn about the restaurant rules (always smile, never quarrel with customers, etc).
According to some former workers, working at Haidilao is a bittersweet experience. Since the staff works, lives, and eats together, their whole lives basically revolve around their work, except for the 4 days off they have per month.
Although there are some who applaud the company for setting the work ethic and for its relatively luxurious common dorms and good canteen, there are also those who say that Haidilao "brainwashes" its staff by creating its own community with "ridiculous rules" (staff cannot use customer's toilets, all workers have to turn in their mobile phones before their shifts, working very long hours, etc).
Haidilao's staff management and training have become a popular topic for marketers and scholars in China. Over recent years, many Chinese academic books and articles have been published that focus on Haidilao's business model innovation, its service creativity, and customer satisfaction.
High-Tech Hot Pot: Ordering through iPad
Although Haidilao is not as digital as 'newcomer' Wodi Huoguo, it does fully incorporate China's digital developments into its restaurants.
All tables are equipped with a charge station for mobile phones (iPhone, Android), and a personal tablet for customers to go through the menu to order the hot pot and all ingredients and drinks. Items ordered through the tablet arrive at the table within minutes. The restaurant also provides free Wi-fi in all areas. Needless to say, they accept WeChat and Alipay as payment methods.
Haidilao also provides online reservation and ordering services. Customers can order the Haidilao hotpot to their home – they'll even bring the pot itself. Afterward, they will come to pick up the dirty dishes.
The Haidilao Wechat app has several features. One especially fun one is its online gaming area, where gamers can compete and win discounts on their next hot pot bill.
High-Quality Hot Pot: Outstanding
No matter how good the service is, eventually it all comes down to taste and quality in order to make customers come back. The Haidilao chain has strict rules on quality control, and carefully selects its suppliers. This is something that is especially important to Chinese customers, since China has seen ample food scandals over the last decade.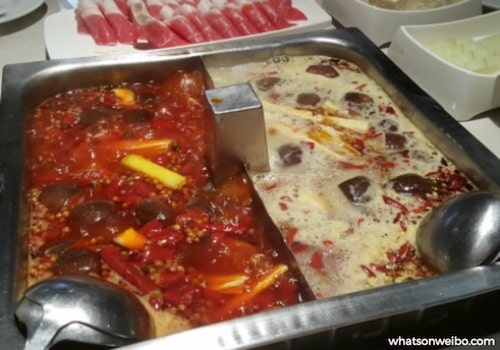 Haidilao offers new variations on standard hot pot recipes, adding new recipes and dishes every year.
Haidilao also offers a condiment bar with over 20 dipping sauces, from sesame dip to spicy oil, as well as side dishes such as cucumbers, peanuts, and fresh fruit.
The restaurant consistently gets good reviews, also from the expat community. In the restaurant awards by magazines such as Time Out and Beijinger, Haidilao has often won prices throughout the year, including those for "Best Hot Pot," "Outstanding Service," or "Outstanding Chinese Restaurant of the Year."
You Never Eat Alone
On Weibo, Haidilao is also praised by many netizens, although some say that "the service is so good that it actually becomes embarrassing." ("I just needed a band-aid but the servant personally came and helped me put it on.")
Recently, netizens find Haidilao's latest service addition especially funny; whoever eats alone at Haidilao is now provided with a teddy bear to accompany them at the table. "I am happy with this new friend Haidilao picked out for me," one netizen posted.
Many netizens post pictures of their Teddy friend on Weibo.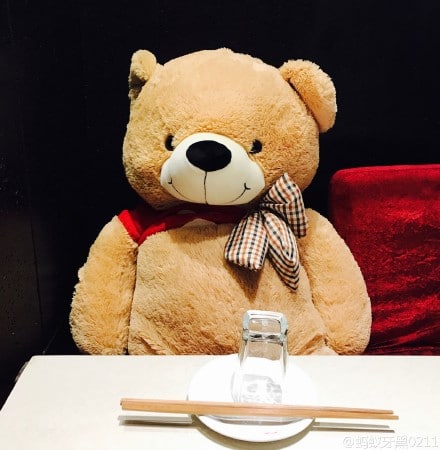 There are also those who post pictures of guests at other tables, saying: "So it really is true that people at Haidilao dine with teddy bears!"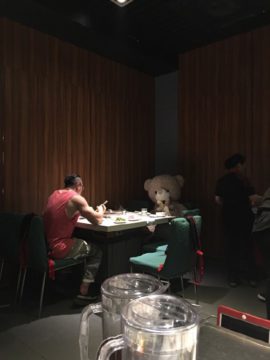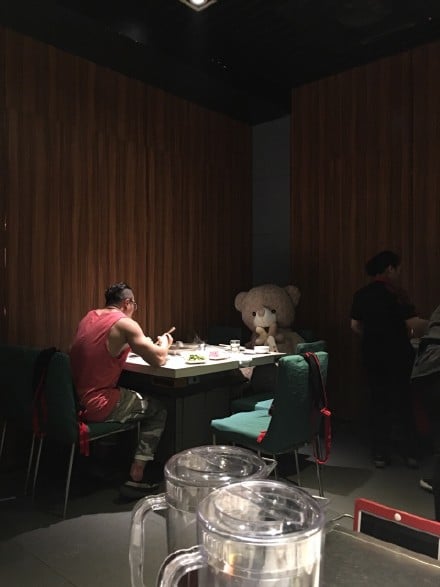 One Haidilao story especially attracted attention when this WeChat conversation surfaced online. "I went to eat at Haidilao by myself (..) and I asked the waiter if it was true that I would get a teddybear to eat together with me. They said their restaurant didn't have teddies and I said never mind. After a while they came up with this one [picture of a cat], and they asked me: 'Is a cat ok too?'"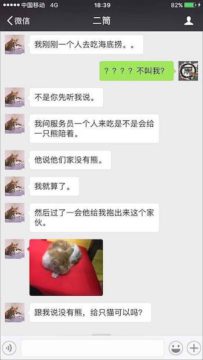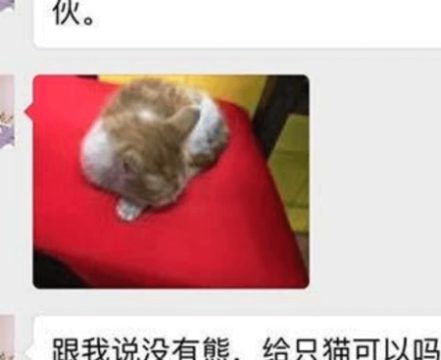 For more about dining at Haidilao, check out our recent video blog here:
By Manya Koetse
Follow @WhatsOnWeibo
Notice: What's on Weibo is an independent blog and is in no way affiliated with Haidilao.
©2017 Whatsonweibo. All rights reserved. Do not reproduce our content without permission – you can contact us at info@whatsonweibo.com.
"Zang Zang Bao" – The Hype Surrounding Beijing's "Dirty Dirty" Chocolate Bread
Being dirty has never been this sweet.
The so-called 'Zang Zang Bao' (Dirty Dirty Bread) has become a hype in Beijing and beyond. Showing off one's chocolate-covered face after eating the pastry is the latest online fad. Even with minus ten degrees, crowds of people are queuing up for their piece of dirty bread.
Those who have wandered around downtown Shanghai or Beijing's Sanlitun recently might have noticed the long queues of people in front of various bakeries and tea shops, wondering what's so special about their tea or sandwiches. But it is not the tea and sandwiches people are waiting for in the freezing cold – it is their dirty dirty chocolate bread.
"Zang zang bao" (脏脏包), literally meaning "dirty dirty bread", has become an online craze in China over the past few months. The Chinese chocolate croissant was already named "one of the most popular baked goods in China in 2017" by CGTN (CCTV International) in December, but the social media hype over the bread has carried on well into 2018 and is now making it to the top trending topics on Weibo.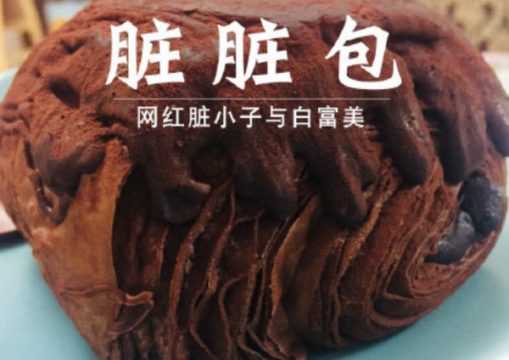 The bread's name comes from the fact that it actually looks dirty and that is virtually impossible to eat the snack without getting messy. Containing large amounts of chocolate, cream, and cocoa powder, people eating this bread are bound to end up with chocolate stains all over; which is one of the main reasons that sparked the online craze for it in the first place.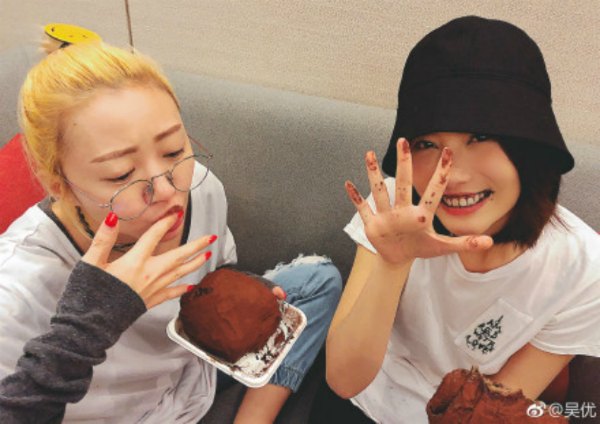 Hundreds of people – specifically young women – are recently posting photos of themselves on Wechat and Weibo eating the bread and then having their hands and mouths covered in chocolate, triggered by celebrities and online influencers (KOL) who have previously done the same. Showing off their chocolate-covered faces is another way of being 'cute' and playful.
The bread's recipe originally comes from the Japanese version of the chocolate croissant, and first started gaining attention in China when a Beijing bakery named Bad Farmers & Our Bakery started selling the pastry at limited hours during the afternoons in 2017.
According to the online media platform AI Finance (AI财经社), the trend then blew over to Shanghai, where LeLe Tea (乐乐茶) started selling the buns in June of 2017 with much success – within six months, the tearoom franchise was able to open four additional shops in Shanghai.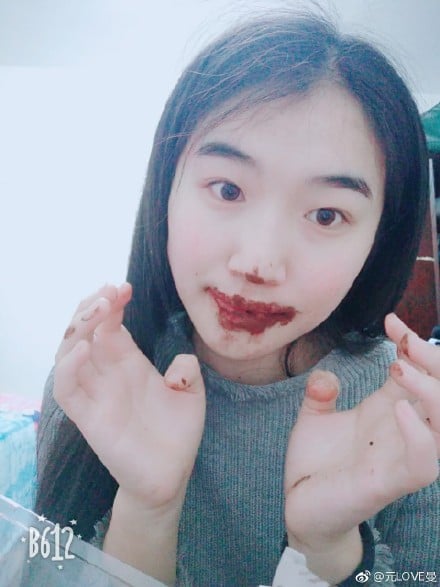 The Zang Zang Bao success has now triggered teashops across China to sell their own version of the popular bread. A shop of a franchise called HeyTea (喜茶) in Sanlitun, Beijing, is gathering large crowds of people who are curious to try out its "dirty bread".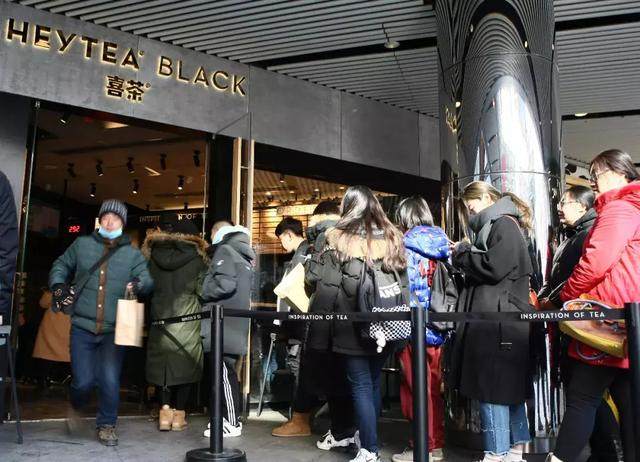 The spokesperson of HeyTea, however, denied to AI Finance that its company has become an 'internet hype.' In the end, many companies dislike becoming a 'hype', which suggests that there is a peek of interest which will soon blow over. Companies such as HeyTea hope that the Zang Zang Bao will not be a "short-lived glory" but a classic item on their menus.
On January 29, Zhejiang University warned on Weibo (@浙江大学) that fans of the bread should not eat their favorite new snack too often: one roll of Zang Zang Bao holds no less than 450 kilocalories.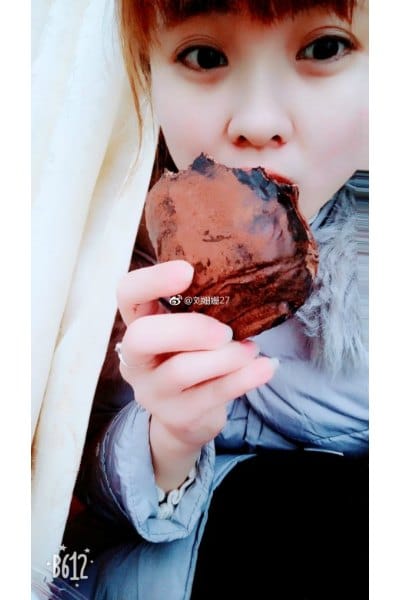 But many netizens do not seem to care too much about the calories: "It's only two bowls of rice," some said: "I've already bought another dirty bread today!"
There are also others, however, who do not understand what all the fuss is about: "What's so delicious about this stuff?", one netizen wonders: "It indeed tastes as if it is stuffed with dirt."
By Manya Koetse
Follow @whatsonweibo
Spotted a mistake or want to add something? Please let us know in comments below or email us.
©2018 Whatsonweibo. All rights reserved. Do not reproduce our content without permission – you can contact us at info@whatsonweibo.com.
8-Year-Old Boy Loses Eye After Playing with Desiccant 'Dry Pack'
One Chinese mother is on a mission to warn other parents that this small packet can pose a big risk.
Most are familiar with those little "do not eat" packets that can be found in various food and household items packaging, but their potential danger might be less well-known. A Chinese mum is now warning others to keep the dry packs away from children after her son lost his eye because of them.
An 8-year-old boy named Keke was recently blinded in one eye after playing around with a desiccant pack. Keke's mother is now seeking media attention for his case to warn others not to make the same mistake.
According to Chinese media, the incident occurred just after the mid-term exam period, when Keke was enjoying some snacks on the couch while watching cartoons. His mother was busy cooking in the kitchen when she heard Keke screaming. As she rushed towards him, she saw that something was terribly wrong with his eye. She saw a deformed bottle filled with fluid on the floor and hurried her son to the hospital.
Keke's mother recounts: "After the examination, the doctor told us that Keke's right eye tissue was completely dissolved by an alkaline fluid (..), and that there was nothing to do about it."
"When the doctor asked how the accident happened, my son told him that he found a small packet in his bag of snacks and that he had played around with it. He first smelled it, and then later put it inside a bottle that contained his beverage. He had never expected the bottle to explode shortly afterward."
The moment some fluid entered his right eye, the little boy lost his eyesight and felt immense pain. Shocking photos shown by a local Chinese tv station show that the boy's eye has been severely damaged by the acid fluid.
Keke's parents later found out the 'small packet' mentioned by Keke was, in fact, a food desiccant (食品干燥剂), which is used to keep products dry and in good condition.
Desiccant packs are usually made with silica gel grains, which can adsorb up to 40% of their weight in moisture. It is useful for keeping things dry and 'sucking up' excess moisture. It is generally not considered to be harmful; the big "do not eat" warnings are more about choking hazard than the packets being toxic. Apart from coming with new shoes or electronics, the little packets can also often be found in various snacks (such as the Japanese nori seaweed).
On Weibo, news about the boy has generated much discussion, especially after it was shared by People's Daily. "If this stuff is so dangerous, then why is it not replaced by something that is safe?" a typical comment said.
A very similar news item made headlines in China in August 2015, when a 5-year-old boy was also blinded in one eye because of a desiccant pack when he put a package inside a pet bottle, causing it to explode.
Public health professor Liu Ping (刘萍) from Shandong University explained to Iqilu.com at the time that apart from the silica gel desiccants, there is also another type of desiccants which is made from calcium oxide (氧化钙), also known as quicklime. Cheaper than silica gel, it is also commonly used but is also relatively more dangerous than silica gel desiccant and other desiccants.
Quicklime has a chemical reaction when it is mixed with water, making it possible for a closed bottle with fluid and quicklime to explode. The fluid then becomes dangerously corrosive (as many science experiment tutorials will show).
A Chinese local television station also broadcasted footage today of experiments done with desiccants in bottles, showing that a violent explosion can occur within 80 seconds.
"Why do we use these desiccants at all," some people wonder on Weibo: "Isn't a tight seal enough to keep it fresh?"
"These desiccants need to be harmless, odorless, and non-corrosive. Strong alkalic desiccants such as the quicklime one should be eliminated," one commenter writes: "In Europe and America, the harmless silica gel desiccants are generally used, why do we still need to go through these tragedies? Why are these standards different?"
As for Keke's mother – she just hopes other parents will now understand the potential dangers of the small packets. "I greatly regret my negligence as a mother," she told Chinese media: "I knew that you're not supposed to eat these desiccants, but I never knew they posed such a great risk that could lead to such a severe outcome."
– By Manya Koetse
Follow @WhatsOnWeibo
Spotted a mistake or want to add something? Please let us know in comments below or email us.
©2017 Whatsonweibo. All rights reserved. Do not reproduce our content without permission – you can contact us at info@whatsonweibo.com.