'Sitting the Month' – a Gift or Torture?
Following tradition, many new Chinese moms are confined to their beds for weeks after giving birth.
After Mother's Day, it is still a hot topic on China's social media: how could Kate Middleton appear in public, high heels and all, only 10 hours after giving birth? In China, new moms are confined to their beds for weeks after giving birth. This tradition, called 'sitting the month', comes with many rules. Amongst them: no showering, no drinking cold water, no leaving the house.
Just like a lot of countries in the world, China celebrated Mother's Day last weekend, on the second Sunday in May. While the whole nation was preoccupied with buying mum's gifts, one online picture was still passionately discussed on   Sina Weibo: the photo of The Duchess of Cambridge, Kate Middleton, leaving the hospital and showing up in public looking pretty and rested, only ten hour after giving birth to Princess Charlotte.
According to Chinese tradition, women are expected to rest indoors for a full month after giving birth, which is called "sitting the month" or "zuo yuezi" (坐月子) in Chinese.
"Zuo yuezi" can be dated back to Western Han Dynasty (B.C. 202 – A.D.9) and was even mentioned in the 2,000-year-old Book of Changes, or I-Ching (易经). After giving birth, tradition keeps a new mother indoors for the month after the baby is born. The new mother is treated like a queen – waited on hand and foot. She doesn't need to do anything; not taking care of the baby nor cooking for the family. Every year, millions of Chinese women submit to this practice. Women generally see it as a gift as well as a torture.
No taking showers, no brushing teeth.
During the traditional confinement period, new mothers sit around in pajamas for a month to recover from childbirth. There are a lot of rules, which many new moms are struggling with: no going outside, no stairs, no lifting, no cold drinks, no open windows, no air conditioning in summer or winter, and, inconveniently, no taking showers or brushing teeth. Even when breastfeeding, women lie on their sides instead of holding the baby.
From generation to generation, Chinese women are told if they do not undergo this confinement, they will suffer from health problems later in life. Therefore, Chinese netizens were shocked by Kate's public appearance in her fancy high heels just ten hours after her delivery.
One user called "Potty-mouthed Queen" posted on Sina Weibo: "I felt extremely weak and tired after I gave birth to my daughter. There's no way I could stand and show up like Kate after 10 hours."
Kate's public display led to the reflection of Chinese tradition in modern society. Another user, "Lemon", said: "I've been staying in bed for 10 days already and I really hate it. I can't brush my teeth or take a shower. I'm not allowed to eat raw fruit or vegetables, or drink coffee, cold drinks or even cold water. I understand that these rules are aimed at restoring balance to the new mother's body after childbirth, but I've had enough."
"Comparing Western women with Chinese women is like comparing apples with oranges".
Most Chinese still believe that women following the tradition of 'sitting the month' later will have less health problems than those who don't. In addition, Chinese traditions still play an integral role in everyday life, as people tend to respect them and pass them on to their children: "It must make sense since the tradition has passed generation to generation," said many users on Weibo.
Other netizens pointed out physical differences between Chinese and westerners. "It's like comparing apples with oranges. We shouldn't follow what western mothers do as the diet habits and geographical environments are different", user Zhang Daidai commented on Weibo. According to her, Caucasian women eat a lot of beef and high protein food, making it unnecessary for them to 'sit' the month after delivering the baby. However, the user points out, they put on weight easier than most Chinese: "It's all about the diet habits. Westerners already have more than enough calcium and protein in their body, thus, the loss of calcium and protein during labour doesn't really affect them. On the contrary, Chinese women generally miss these nutriments in a great amount, so it's better to endure it for a month and avoid serious health problems in the future."
The practice of 'sitting the month' related to existing ideas about balancing yin and yang. If the yin and yang are balanced in the body, one will not get sick. If they are out of balance, people tend to get ill more easily.
In spite of all the arguments online, the benefits of 'sitting the month' are evident for many Chinese women. As one of the new mothers shared: "I was totally against the idea of confinement in childbirth. But after 30 days, I did feel like it helped me recover and the constant headache which always bothered me before delivery is now gone."
Despite the rapid speed of China's modernization, the long-history practice of 'sitting the month' remains popular and treasured. Although the radiant post delivery Kate Middleton fascinated Chinese netizens, it is unlikely that Chinese new mums will step out in their high heels after giving birth any time soon.
By Yiying Fan
Follow What's on Weibo on Twitter
Image sources:
The World of Chinese
Huffington Post
Baidu
©2014 Whatsonweibo. All rights reserved. Do not reproduce our content without permission – you can contact us at info@whatsonweibo.com.
Papi Jiang Receives Online Backlash for Giving Son Her Husband's Surname
As a role model for female empowerment, Papi Jiang should not have given her child her husband's last name, 'feminists' on Weibo say.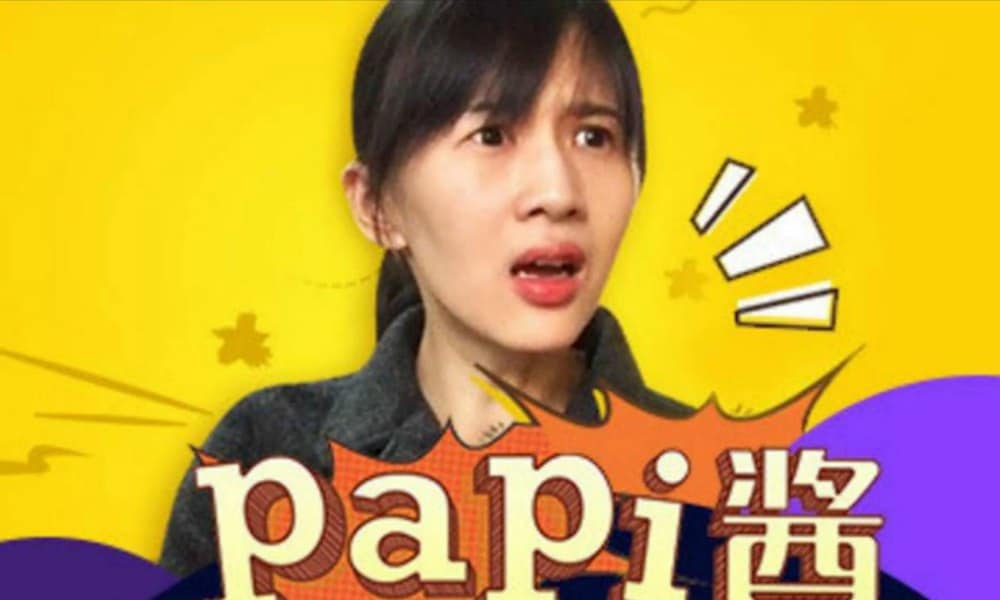 First published

An independent woman such as self-made superstar Papi Jiang should not have given her child her husband's last name, Chinese self-proclaimed feminists say. The issue became top trending on Weibo this week.
China's favorite online comedian and Weibo superstar Papi Jiang (papi酱) has received online backlash for giving her baby her husband's surname.
The online controversy erupted on Mother's Day, when Papi shared a photo of her and her baby on her Weibo account, that has some 33 million followers.
Papi Jiang (33) recently became a mum and wished all mothers a "Happy Mother's Day" in her post, which addressed how being a mum is one of the most tiring tasks she has ever faced in her life. The internet celebrity also posted about suffering from mastitis (inflammation of the breast) while breastfeeding.
Underneath the post, Weibo users started a discussion on Papi Jiang being a mum and why such a successful self-made woman had opted to name her baby after her husband, instead of giving him her own surname.
Dozens of disappointed fans, internet trolls, and self-proclaimed feminists accused Papi of not being an "independent woman," and some even suggested Papi was a "married donkey" (婚驴) for "blindly following the common rules of a patriarchal society."
Papi Jiang (real name Jiang Yilei) is a Beijing Central Academy of Drama graduate who rose to online fame in 2015/2016 with her sharp and sarcastic videos that humorously address relevant topics in Chinese society.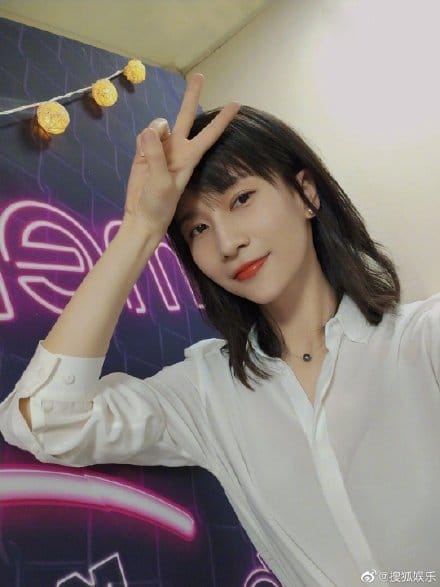 She has been a highly successful as a career woman; since as early as 2016, companies offer millions to get Papi Jiang to promote their brand in one of her videos.
The comedian is often seen as an online role model for female empowerment; not just because of her economic success and independence, but also because her success is not based on her looks – which generally is the case with many female online influencers in China. Proudly identifying herself as a "leftover woman" in the early days of her rise to fame, and not afraid to use vulgar language, she was a breath of fresh air in China's 'Big V' culture.
Papi once said that the most important person in the life of an independent woman is herself.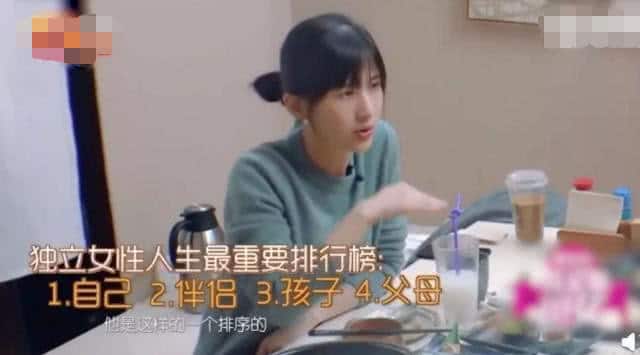 The vlogger already learned that fame can be a double-edged sword back in 2016, when she was targeted by online censors for spreading "vulgar language and content."
This week, the controversy over the surname of Papi's child temporarily became one of the most-searched hashtags on Weibo (#papi酱孩子随父姓引争议#), and some Chinese media outlets also reported the issue.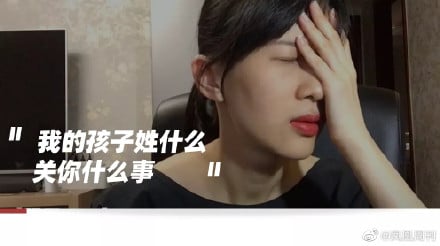 As per China's Marriage Law of 1980, parents can give their child either the father's or the mother's surname. It is relatively unusual for parents to give their newborn the mother's name, but there has been a recent rise in the number of babies to receive their mother's surname.
Although Papi faced backlash for supposedly not being 'independent' for giving her child her own family name, many of Papi Jiang's have come to her defense today. According to some Weibo commenters, the people who are criticizing her are "braindead single feminists" or "internet trolls projecting their own unhappiness onto Papi."
At the time of writing, Papi Jiang's Mother Day post and the one addressing her mastitis seem to have been removed.
By now, online discussions have also shifted to address what feminism actually is – and whether or not those attacking Papi over her child's name are feminists or not.
"Some feminists on Weibo are truly ridiculous," another person writes: "They talk about feminism all the time, but are quick to point their finger at women, what's that about?"
"I am a real feminist," one commenter writes: "The core of feminism is all about giving women the freedom to choose. This also means that women have the freedom to give their child the dad's name."
To read more about Chinese feminism, also see:
– Liberal Writer Li Jingrui Angers Chinese Feminists: "Weaklings and Warriors Are Not Defined by Gender"
– Is There No Chinese Feminism?
To read more about Papi Jiang, check out these articles.
By Manya Koetse (@manyapan)
With contributions from Miranda Barnes
Follow @whatsonweibo
Spotted a mistake or want to add something? Please let us know in comments below or email us. First-time commenters, please be patient – we will have to manually approve your comment before it appears.
©2020 Whatsonweibo. All rights reserved. Do not reproduce our content without permission – you can contact us at info@whatsonweibo.com.
IKEA China Masturbation Video Causes Consternation on Weibo
For some people, IKEA apparently feels a little too much like home.
First published

A video of a woman masturbating in an IKEA store in China has gone viral among Chinese social media users.
In the video, a woman is filmed while fondling herself within an IKEA store while regular customers are shopping in the background. The video is rumored to have been filmed at the store's Guangzhou location.
In the 2-minute video that is making its rounds, the woman is first posing on an IKEA sofa – without any pants on – pleasuring herself while another person films her.
Another shot shows her masturbating on an IKEA bed with multiple customers passing by in the background, seemingly not noticing the woman's behavior.
In a third scene, the woman continues to masturbate within one of the store's showrooms.
Since the pornographic video has spread across Chinese social media like wildfire, IKEA China released a statement on its Weibo account on May 9th, in which it condemned the video.
The Swedish furniture company stated that it is "committed to providing home inspiration for the public" and strives to provide a "safe, comfortable, and healthy shopping experience and environment" for its customers. IKEA further writes it "firmly opposes and condemns" the video.
In 2015, a similar incident went trending on Chinese social media regarding a video of a naked girl and a man having sex in a fitting room at the Sanlitun location of Japanese clothing brand Uniqlo.
Because of the unlikely combination of a 'sex video' and 'Uniqlo', many people wondered at the time if the viral video was actually a secret marketing campaign meant to spice up the image of Uniqlo – something that was denied by the chain.
Later on, five people were arrested over the sex tape and the personal details of the woman in the video were revealed and shared by Chinese web users.
"This is the 2020 Uniqlo," one commenter said about today's IKEA controversy.
Although IKEA has filed a police report against the people involved in the making of the video that has now gone viral, the identities of the woman and her accomplice are not yet known or revealed at the time of writing.
Some netizens suggest the video was filmed some time ago – in the pre-COVID-19 era – since the people in the background are not wearing face masks.
The controversy has not made the IKEA brand any less popular on Chinese social media – on the contrary. On Weibo, thousands of web users have posted about the issue, with many flocking to the IKEA Weibo account to comment.
Underneath an IKEA post promoted with the brand's slogan "Your Home, Your Way" – that now seems a bit dubious – people are leaving all sorts of comments about the video.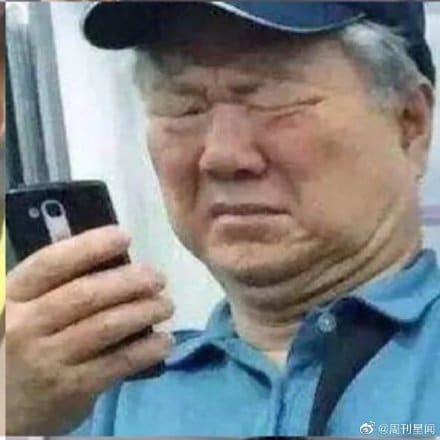 Although some people express anger over the woman's vulgar behavior, there are also many people who seem to find the controversy somewhat amusing, and many others who want to know where they can find the video.
"I'm asking for a friend," is one of the comments that is currently recurring the most in threads about the video.
By Manya Koetse (@manyapan)
With contributions from Miranda Barnes
Follow @whatsonweibo
Spotted a mistake or want to add something? Please let us know in comments below or email us. First-time commenters, please be patient – we will have to manually approve your comment before it appears.
©2020 Whatsonweibo. All rights reserved. Do not reproduce our content without permission – you can contact us at info@whatsonweibo.com.