WeChat for the Workplace: The Rising Popularity of Enterprise App Ding Ding
A nightmare or handy work tool? Alibaba's Ding Ding is gaining popularity across China.
While some call it a wonder tool, others say it's a nightmare for employees. Ding Ding, Alibaba's mobile and desktop app for companies, is gaining popularity across China. With its GPS-based features and other nifty functions, companies can now monitor the whereabouts of their employees.
It has been over 2,5 years since Alibaba launched its 'enterprise app' Ding Ding (钉钉). In February of 2015, websites such as TechCrunch and TechinAsia described the app as a new mobile and desktop program for businesses that aimed to compete with Tencent's WeChat – China's top messaging app.
At the time, Ding Ding (also known as DingTalk) was only available in Chinese. But the app, now updated to the 3.5.3 version, has become readily available in English on Chinese app stores, Google Play, and Apple stores.
Its use by companies across China is picking up. The app has now been downloaded 50.5 million times on the Huawei store, 27 million times on the Tencent app store, 20+ million times on the Oppo app store, 12 million times on the Baidu app store, and 8.5 million times on the 360 Mobile Assistant app store.
Smart mobile office
More companies across China are now using the app as a 'smart mobile office': it functions as a messaging app among colleagues, a tool for making conference calls, but more importantly, as a program that makes it easy for employees to clock in and out of work and for employers to check their whereabouts.
"Our company just started implementing it. Nobody gave us any warning," an employee named Bryan Lee (alias) of a middle-sized Beijing educational company told What's on Weibo this week: "I've spoken to many people of other companies here who also started to use it recently."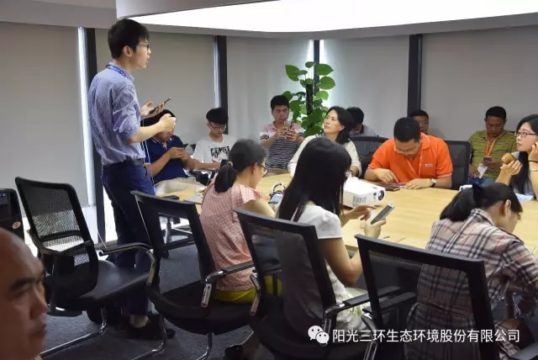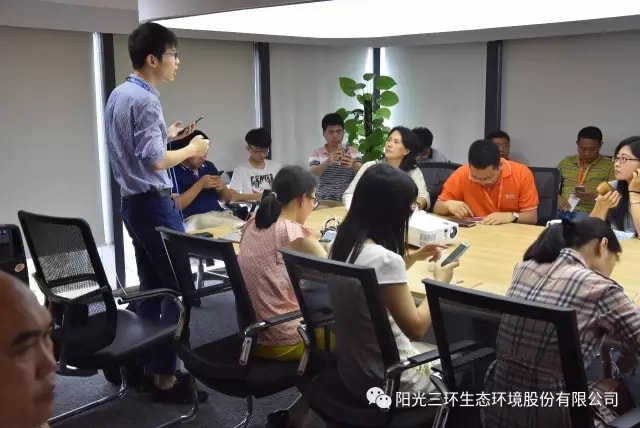 Ding Ding has many functions, and in some ways is meant to replace WeChat as a work tool. The app allows users to create team groups, and also functions as an address book that shows the organizational structure of the company. Users can directly contact the HR group or other colleagues through Ding Ding.
According to Alibaba, 'DingTalk' is a "multi-sided platform" that "empowers small and medium-sized business to communicate effectively." The app's functions include, amongst others, the following features:
– Ding Ding is a global address book that allows users to view the organization's structure in a glance and contact everyone, but also shows contacts outside of the company (suppliers, business partners, etc.) and functions as a customer information management system.
– The program is also a calendar for creating tasks and meetings.
– Ding Ding is an instant messaging app designed for office use, supporting both private and group chats and supporting file transfers. To improve communication efficiency, all types of messaging display read/unread statuses.
– The app's 'Ding It' function makes sure recipients never miss a message by alerting them through phone, SMS, or in-app notification. Companies can also send out a voice message or hold a conference call to make sure their message is heard.
– The Secret Chat function works like SnapChat, making messages traceless and self-deleting for ultimate privacy and protection.
– Through its Smart Attendance System companies can keep track of employee's attendance and overtime records; employees can clock-in and out of work in an instant. The software also automatically generates attendance reports.
– Ding Ding can process approvals by electronically dealing with request for leaves, business trips or reimbursements. Approvals for business trips and leave are automatically linked with attendance records.
– DingTalk is also a high-definition video conferencing system and allows users to also start free individual calls.
– Ding Ding has its own business cloud (or "Ding drive") feature, making file saving and sharing a quick and easy task, also between PC and mobile.
– DingTalk's email inbox also makes it possible to receive email notifications in chats.

Despite the myriad of functions, or actually because of them, some employees call the app a 'catastrophe' for office staff.
Big boss is watching you
"Since Ding Ding is GPS-activated, I will be signed in when I get to work. And when I leave work, it will clock me out," Lee says.
The app's clocking system is one of its most used functions and allows companies to track whether their employees arrive late at work or whether they are working overtime.
There is a positive side to it for employees since there is much less paperwork to fill out when, for example, asking compensation for overtime work. Lee notes that people can also electronically apply for a leave of absence through Ding Ding.
But the downside is that there is no room for white lies anymore. Because of the app's geotagging function, the employer can actually check if you really are seeing the doctor (as you said you were going to).
"Through Ding Ding you can report where you are for your company. If you requested a leave of absence to go to the hospital, for example, you can bookmark the location so that your company knows you really are at the location where you are supposed to be. Same goes for business-related appointments – if your company requires it, you tag the location so they can see that you are where you said you were going, so they won't deduct your salary for that."
"People have a lot of different views on it," Lee says: "I am always at work when I need to be and I never cheat the system. So I think it is very convenient that I no longer need to take my phone and scan a QR code every day to log in to work, which used to be mafan [trouble] – this is much easier. But a lot of people think it is somewhat Orwellian. They do not monitor your everyday moves but if you actually go drinking with your friends instead of going to a doctor as you told your boss, then that might get you in trouble."
Apart from the location-tagging function, which may or may not be required/activated by the company, there are also other functions that many people do not like. Ding Ding, unlike WeChat, automatically shows that your message has been delivered and read. It also allows a company to send out a 'Ding alert' (which notifies recipients through phone call/SMS/In-App alerts) to make sure everybody gets the message.
On Q&A platform Zhihu.com, user 'Aurora', who works at a HR company, tells how this has made life more troublesome for office staff:
"The rapid growth of Ding Ding lies in the fact that it meets the requirements of its user – the boss. Just imagine: you're in the midst of finishing a proposal when the boss sends you a message saying you need to come over to bring them a certain file.
1. You see the message. You finish the last part of your proposal before bringing over the file to your boss a bit later.
2. You don't see the message. You finish your task and take a break. You then see the message and take care of it.
3. No matter if you see did or did not see the message, the boss notices you did not respond and gives you a call.
1. You see the message. Your boss gets a 'message read' (已读) confirmation and you have no other option than to break off your work and immediately take care of it.
2. You haven't seen it. So your boss sends you a 'ding alert' and you have no other option but to read it, break off your work, and immediately take care of it."

Aurora also writes that Ding Ding is completely made to comply with the demands of the company's managers rather than their staff. For office staff, it is not convenient to have to respond to the boss's wishes immediately – it can disturb their everyday tasks and adds stress to their job. For the manager, on the other hand, it has become very easy to reach the staff: they do not even need to pick up the phone anymore, and can reach whoever they want right away.
Unhappy Dingers
On Weibo, many people share Aurora's views and are not too happy with Ding Ding. "I've had enough with this app! It reminds me every single morning to clock in to work!"
Others also complain that the app only adds to the time they spend looking at their phone: "If it's not my QQ group, then it's my WeChat group or my Ding Ding group – it seems I am looking at my phone screen all day," one Weibo user says.
There are also people who note that they are hardly ever really free from work anymore. As one Xiamen worker writes: "I had the morning off. But I had hundreds of WeChat messages, dozens of Ding Ding messages, and three missed phone calls. This is ruining me."
"With this Ding Ding app it seems like no matter what time it is or where you are, you're just always at work," another complaint said.
"It looks like they are going to implement Ding Ding at my office. I just want to punch the person who invented this app."
But despite all the backlash and complaints, Ding Ding's popularity as an office solution for immediate workplace communication and registering employee's working hours is on the rise.
On the app's review page on the Huawei store, some call it "the best office application." Others also note that the app is not just convenient, but also free: "It is very practical, and it has saved me the costs for other office management software."
Other reviewers also seem much more enthusiastic than the complaining netizens on Weibo: "In our office, it's become an essential tool – and its functions just keep getting better and better."
By Manya Koetse
Follow @whatsonweibo
Spotted a mistake or want to add something? Please let us know in comments below or email us.
©2017 Whatsonweibo. All rights reserved. Do not reproduce our content without permission – you can contact us at info@whatsonweibo.com.
"Taobao Life": This Feature Shows How Much Money You've Spent on Taobao
Some users just found out they could've bought a house with the money they've spent on Taobao.
Over the past few days, a new Taobao feature that allows users to see how much money they have spent on the online shopping platform is flooding Chinese social media.
Taobao Marketplace is China's biggest online shopping platform. Owned by tech giant Alibaba, Taobao was launched in 2003 to facilitate consumer-to-consumer retail.
For many people, Taobao shopping has become part of their everyday life. Whether it is clothes, pet food, accessories, electronics, furniture – you name it, Taobao has it.
Because buying on Taobao is so easy, fast, and convenient, many online consumers lose track of how much they actually spent on the platform – especially if they have been using it for years already.
Thanks to "Taobao Life," users can now see the total amount of money spent on their account.
How to do it? First: go to Taobao settings and click the profile account as indicated below.
Then click the top icon that says "Achievement" (成就).
And here you find what you have spent in this account in total. On the left: the money spent, on the right: the amount of purchases.
Since I've used started using this Taobao account for the occasional clothes shopping since 2016, I've made 122 purchases, spending 7849 yuan ($1140) – a very reasonable amount compared to some other Taobao users, who are now finding out they could have practically bought an apartment with the money they have spent on Taobao.
This user, for example, found out they spent over half a million yuan on Taobao ($75,500).
This user below has spent over 1,1 million yuan on Taobao ($170,000).
Some people discuss all the things they could have bought with the money they have spent on Taobao over the years: "As soon as I saw the number, I wanted to cry," one Weibo user writes: "What have I done?!"
Another person, finding out they have spent 230,000 yuan on Taobao ($33,400), writes: "This can't be true! Surely this must be a mistake!?"
"If I wouldn't have spent all this money on Taobao, I would've been rich," others say.
The topic of Taobao's total spending amount has become so popular on Chinese social media this week, causing so much consternation, that Taobao posted a message on its Weibo account on July 27, writing: "We heard you guys couldn't sleep last night.."
Although many people are shocked to find out the money they've spent on Taobao, others console themselves with the thought that adding up everything they have spent on Taobao, they were actually 'rich' at some point in their lives.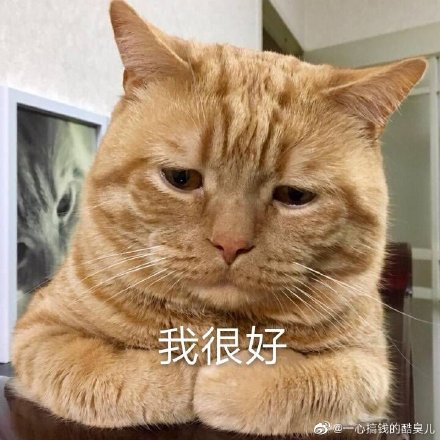 By Manya Koetse , with contributions from Miranda Barnes
Follow @whatsonweibo
Spotted a mistake or want to add something? Please let us know in comments below or email us. Please note that your comment below will need to be manually approved if you're a first-time poster here.
©2019 Whatsonweibo. All rights reserved. Do not reproduce our content without permission – you can contact us at info@whatsonweibo.com
Summer Censorship: Weibo Launches "Project Sky Blue"
No hot summer on Weibo: the social media network announces extra censorship on 'vulgar content.'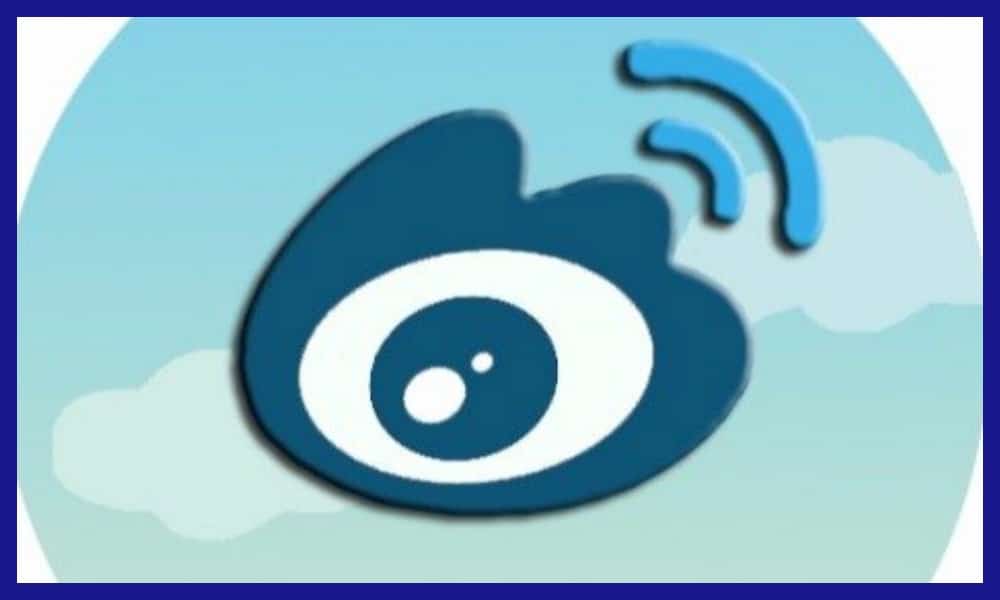 Earlier this week, the administration of Sina Weibo announced a special summer holiday crackdown on "vulgar content," including "pornographic novels, erotic anime, pictures or videos."
In a public announcement that was posted on July 4th, the Weibo administration writes that the primary goal of this campaign is to "create a healthier, more positive environment for underage users" during the summer break period.
The censorship plan is titled "Project Deep Blue" (or: "Project Sky Blue") (蔚蓝计划), and will use filter systems, human moderators and user reports to censor more content for the upcoming two months.
The project even has its own Weibo account now, where Weibo users can ask questions, report inappropriate content, and get more information on the campaign.
Weibo states it will further expand its team of online content supervisors, and also explicitly encourages netizens to flag 'inappropriate' content to make the online community 'more wholesome.'
The hashtag #ProjectDeepBlue (#蔚蓝计划#) topped the hot search lists on Weibo this week; not necessarily because of the topic's popularity, but because it was placed there by the social media site's administration. At time of writing, the hashtag page has attracted more than 180 million views.
Online responses to the summer censorship program are mixed: many commenters voice their support for the latest measure, while others express frustration.
One Weibo user from Hubei calls the latest measure "hypocritical," arguing that minors surf Weibo just as much during school time as during the summer holiday – suggesting that launching a special censorship program for the summer vacation does not make sense at all.
But many popular comments are in favor of the project, saying: "I support Project Deep Blue, the internet needs to be cleaned up," and: "China's young people need to be protected."
This is not the first time Weibo launches a special intensified censorship program. Throughout the years, it has repeatedly carried out 'anti-pornography' campaigns in cooperation with Chinese cyberspace authorities.
Often, the crusade against 'vulgar' content also ends up being used for the purpose of censoring political content rather than to actually eradicate 'obscenities' (read more).
By now, it seems that many Weibo users are quite actively using the Project Deep Blue tag to report on other users who are posting violent or vulgar content.
"If you're not careful, you're hit with vulgar and obscene content the moment you're on the internet," well-known mom blogger Humapanpan (@虎妈潘潘) writes: "Now that the summer holiday is coming, I hope we can join the Project Deep Blue, and clean up the internet environment.  Actively report obscene content the moment you see it – let's protect our future together."
By Skylar Xu & Manya Koetse
Spotted a mistake or want to add something? Please let us know in comments below or email us. Please note that your comment below will need to be manually approved if you're a first-time poster here.
©2019 Whatsonweibo. All rights reserved. Do not reproduce our content without permission – you can contact us at info@whatsonweibo.com