China's Top TV Dramas to Watch This Winter 2017/2018
China's top television dramas to binge on this winter – by What's on Weibo.
From historical dramas to military series – a list of the latest, most-watched television dramas in China shows that Chinese television dramas are not just hot & happening – they are also diverse when it comes to themes and genres.
It has been over 27 years since China's first television drama aired and caused a national craze. Although China's media industry has greatly changed through the times, one thing has remained the same: Chinese TV viewers still love watching television dramas – a dominant form of media entertainment. In fact, the Chinese TV drama industry is booming and among the most vibrant in the world, with no signs of slowing down.
As the days are getting colder and darker, it is time to curl up on the couch to do some tv drama (binge) watching. China has seen a myriad of new television dramas this year, with some of the more popular ones airing this winter.
This is a top 10 of most popular new dramas according to Weibo's charts and the Sohu hot charts at the time of writing. We have added various links on where to watch these series, but they might change overtime – please post relevant links in the comment section below.
Some dramas are only licensed for certain regions. For those who wish to switch between regions on their desktop or mobile, you can use a VPN. Our friends at NordVPN offer excellent services (check out here).
For weekly updates on the top online ratings of Chinese television series, check out Cdramabase.com, an excellent website run by Alice Craciun providing insights into the world of Chinese drama.
#10. Peacekeeping Infantry Battalion #维和步兵营#
Genre: Military drama
Release date: October 10, 2017 (35 episodes)
Network: Jiangsu TV
Directed by: Ning Haiqiang (宁海强), Yi Xiang (翌翔)
'Peacekeeping Infantry Battalion' is a different military drama than the mainstream series within this genre; it is not focused on Sino-Japanese War, but on modern-day conflicts. This drama has received much praise from Chinese experts.
Its airing comes at a time when China's role in UN peacekeeping is becoming increasingly crucial, not just as a contributor of troops, but also as a financial provider. The drama, attracting large audiences across China, plays an important role in the current shaping of the image of China's peacekeeping troops.
The drama was co-directed by director Ning Haiqiang, who is also known for multiple military productions such as The Hundred Regiments Offensive (百团大战), and aims to show how Chinese peacekeeping forces are selected, trained, and go abroad. The drama mainly focuses on the tumultuous story of people in the Peacekeeping Infantry Battalion, who are risking their own lives to evacuate citizens from Libya during a dangerous mission. And, of course, it would not be a proper Chinese drama without some romance amidst all the military developments.
To check out the drama (in Chinese) see this YouTube channel.
Starring: Du Chen (杜淳), Jia Qing (贾青), Xu Honghao (徐洪浩), He Da (何达), Liu Runnan (刘润南), Shen Hao (沈浩).
#9. Detective Dee #通天狄仁杰#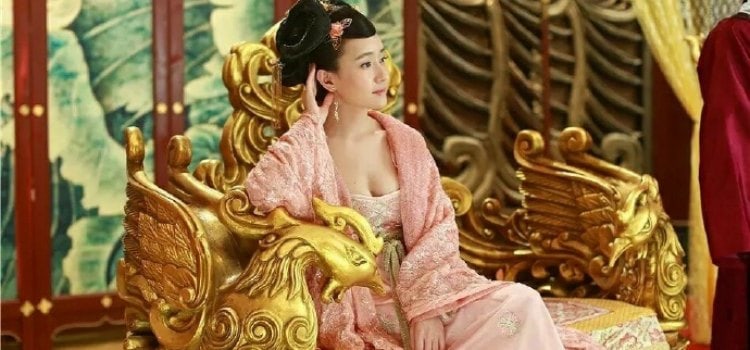 Genre: Costume drama, detective
Release date: August 21 2017 (46 episodes)
Network: Beijing TV, Anhui TV
Directed by: Xie Zhaoyi (叶昭仪)
This is a large-scale costume drama that was already produced back in 2014. It focuses on the main character Di Renjie, which is played by actor Ren Jialun, who also starred in the drama Noble Aspirations (青云志).
Drama blog DramaPanda describes Detective Dee as a "Chinese equivalent to Sherlock Holmes" who actually lived during the reign of Empress Wu Zetian (624-705). He's become a widely fictionalized character.
The drama shows the trials and tribulations of Di Renjie, as he is falsely accused of a crime he did not commit and then discovers he has special talents for solving cases.
Watch it on CCAsian here.
Starring: Ren Jialun (任嘉伦, also known as Allen Ren), Kan Qingzi (阚清子), Jiao Junyan (焦俊艳), Chen Yi (陈奕), Miao Junjie (缪俊杰).
#8. Green Love 青恋
Genre: Romance, family, rural
Release date: October 18, 2017 (26 episodes)
Network: CCTV-1, Zhejiang TV (where it started airing October 31st)
Directed by: Ma Jin (马进)
'Green Love' (Qinglian) is the only tv drama in this list that is themed around rural life in China – although it is about urban youth at the same time. It tells the story of the 28-year-old man Lin Shen (starring Guo Jingfei) who returns to his hometown of Yunshe village after establishing his own company in Shanghai.
As described by Cdramabase, he is not the only one turning to this village after building on a career in the big city. Investor Chen Ling (by Che Xiao) wants to escape the busy city and visits Lin Shen's village, where she learns to appreciate Chinese village life.
Starring: Guo Jingfei (郭京飞), Che Xiao (车晓), Una You (尤靖茹).
#7. The Legendary Tycoon #传奇大亨#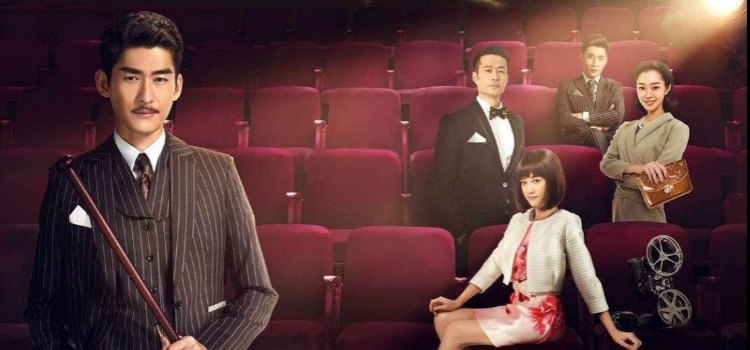 Genre: Period drama
Release date: October 9, 2017
Network: Zhejiang TV, Tencent, iQiYi, Youku
Directed by: Zhuang Xunxin (庄训鑫)
With 110 million views on Weibo #传奇大亨#, this is a popular Chinese drama and a quite original one because it is based on a real-life story.
This drama takes place in Shanghai during the 1930s, when the brothers of the 'Gu family' join the movie industry. Gu Yanmei, played by actor Zhang Han, is the youngest brother, who follows his older brother Gu Ruoxia to Singapore to start their own film business there. When war breaks out, the brothers decide to move their film production base to Hong Kong – the start of a tumultuous and flourishing career.
The Legendary Tycoon is based on the story of the Shaw Brothers, of whom the youngest, Run Shaw, passed away in 2014, at the age of 107 (Find a short history of the Shaw Brothers & Chinese cinema here).
See the first episode of this drama here (in Chinese), or through Viki with English subtitles here.
Starring: Zhang Han (张翰), Jia Qing (贾青), Chen Qiao'en (陈乔恩), Song Yi (宋轶) Tan Kai (谭凯), Liu Changde (刘长德) Guo Ziqian (郭子千) Yao Zhuojun (姚卓君) Sun Wei (孙玮).
#6. Xuan Yuan Sword: Legend of the Han Clouds #轩辕剑之汉之云#
Genre: Fantasy, sci-fi, costume
Release date: August 8 2017 (58 episodes)
Network: Dragon TV
Directed by: Pan Wenjie (潘文杰), Jin Sha (金沙)
'Xuan Yuan Sword: Legend of the Han Clouds' is set during a fantasy era and revolves around three opposing kingdoms and the heroic accomplishments of the young protagonists. That these kinds of fantasy spectacles are still very popular amongst netizens can be viewed on this drama's Weibo hashtag page, which had received 2,2 billion views by the time of writing.
The show can be viewed with English subs on Youtube here or through Viki.
Starring: Zhang Yunlong (张云龙), Yu Menglong (于朦胧), Guan Xiaotong (关晓彤), Zhang Jiazhu (张佳宁).
#5. My! Physical Education Teacher #我的!体育老师#
Genre: Romance, comedy
Release date: 11 November 2017 (38 episodes)
Network: Hunan TV
Directed by: Lin Yan (林妍)
The pretty Wang Xiaomi had always dreamed of being treated like a princess by her future husband. The much older Mark (Zhang Jiayi), who is facing a mid-life crisis, is her ideal candidate. But dealing with her new stepdaughter and restless husband is not the pampered life Wang had hoped for.
The drama comically features the generational differences between those born in the post-70s, post-80s, post-90s, and those born after 2000.
The drama can be watched online through CCAsian here.
Starring: Zhang Jiayi (张嘉译), Wang Xiaochen (王晓晨), Wang Weiwei (王维维), Zhang Zijian (张子健), Zhao Jinmai (赵今麦)
#4. Ordinary Person #凡人的品格#
Genre: Urban drama, workplace
Release date: October 28, (45 episodes)
Alternative title: Ordinary Person Character
Network: Jiangsu TV, Zhejiang TV
Directed by: Xu Zongzheng (徐宗政)
This drama's narrative follows the story of several people who work together at a media company. While war reporter-turned-producer Zhan Dapeng (played by Lin Yongjian) is facing a crisis both in his working and personal life, the pretty industry newbie Chang Ge (Jiang Xin) is an admirer of Zhan. The two encounter many challenges while working on a new program together – they're both partners and enemies at the same time.
Check it out (in Chinese) on Youtube here.
Starring: Lin Yongjian (林永健), Jiang Xin (蒋欣), Tong Lei (童蕾), Liang Zhenlun (梁振伦), Bai Zhidi (白志迪).
#3. The Endless Love #路从今夜白#
Genre: Romance
Release date: 11 November 2017 (32 episodes)
Alternative title: The Journey from Tonight is White
Network: Hunan TV, Mango TV
Directed by: Gu Yunyun (顾贇贇)
This drama, that is based on a novel by Mo Wu Bi Ge, revolves around the love story of the talented painter Gu Yebai (played by Chen Ruoxuan) and the amiable Lu Youyan (An Yuexi). When Gu is getting ready to prepare for a major art competition, psychological problems are challenging his journey. A new love blossoms when Lu Youyan helps him overcome his problems, but their relationship faces more obstacles as the drama unfolds.
This drama can be watched through Viki.com with subtitles (if it is licensed for your region).
Starring: Chen Ruoxuan (陈若轩), An Yuexi (安悦溪), Wei Miles (魏哲鸣), Luo Yutong (罗玉通), Clinton Kuang (匡牧野).
#2. ER Doctors ##急诊科医生##
Genre: Hospital drama
Release date: October 30, 2017 (43 episodes)
Network: Dragon TV, Beijing TV
Directed by: Zheng Xiaolong (郑晓龙), Liu Xuesong (刘雪松)
The television drama 'ER Doctors' (#急诊科医生#) is not just one of the highest-ranking tv dramas this winter, but also one of the most viewed and discussed topics on Weibo.
ER Doctors is a realistic drama that centers around a group of doctors at a hospital's emergency department.
It tells the story of the ER room head doctor of the emergency department He Jian Yi (Zhang Jiayi) and the new Ph.D. advisor, who just returned from America, Jiang Xiaoqi (by Wang Luodan). At first, these two are wary of each other, but they come to understand each other and rescue not only patients side by side but also themselves in the end (Cdramabase).
According to Shanghai Daily, director Zheng attached great importance to the details in every scene, which is why he visited a Shanghai hospital with the drama's cast to learn basic ER training.
Starring: Zhang Jiayi (张嘉译), Wang Luodan (王珞丹), Jiang Shan (江珊)
#1. Game of Hunting #猎场#
Genre: Romance, workplace
Release date: November 6, 2017 (52 episodes)
Alternative title: Hunting Ground
Network: Hunan TV, Youku, LeTv and more.
Directed by: Jiang Wei (姜伟) (also screenplay)
The Game of Hunting is the absolute number 1 of this list, currently topping the top lists of most popular dramas on Weibo and Sogu, and receiving a 9.0 rating from viewers.
The drama's narrative revolves around headhunter Zheng Qiudong (played by Hu Ge) as he struggles to climb up in the financial world – a "hunting ground" full of enemies and immoral characters. When his business falls apart, he has to start anew with the help of this new alliances.
The show is heavily sponsored by One Plus (一加手机), one of China's most popular domestic smartphone brands.
Game of Hunting can be watched online through multiple channels, including YouTube.
Starring: Hu Ge 胡歌, Chen Long 陈龙, Sun Honglei 孙红雷, Zhang Jiayi 张嘉译, Zu Feng 祖峰.
Want to know more? Also see
– Top 5 Chinese TV Dramas of Summer 2017
– Top 10 Chinese Television Dramas Early 2017
– Top 10 TV dramas in China 2016
By Manya Koetse
Follow @whatsonweibo
Spotted a mistake or want to add something? Please let us know in comments below or email us.
©2017 Whatsonweibo. All rights reserved. Do not reproduce our content without permission – you can contact us at info@whatsonweibo.com.
About Lipstick King's Comeback and His 'Mysterious' Disappearance
After Li Jiaqi's return to livestreaming, the 'tank cake incident' has become the elephant in the room on social media.
Earlier this week, the return of China's famous livestreamer Li Jiaqi, also known as the 'Lipstick King', became a hot topic on Chinese social media where his three-month 'disappearance' from the social commerce scene triggered online discussions.
He is known as Austin Li, Lipstick King, or Lipstick Brother, but most of all he is known as one of China's most successful e-commerce livestreaming hosts.
After being offline for over 100 days, Li Jiaqi (李佳琦) finally came back and did a livestreaming session on September 20th, attracting over 60 million viewers and selling over $17 million in products.
The 30-year-old beauty influencer, a former L'Oreal beauty consultant, rose to fame in 2017 after he became a successful livestreamer focusing on lipstick and other beauty products.
Li broke several records during his live streaming career. In 2018, he broke the Guinness World Record for "the most lipstick applications in 30 seconds." He once sold 15000 lipsticks in 5 minutes, and also managed to apply 380 different lipsticks in another seven-hour live stream session. Li made international headlines in 2021 when he sold $1.9 billion in goods during a 12-hour-long promotion livestream for Alibaba's shopping festival.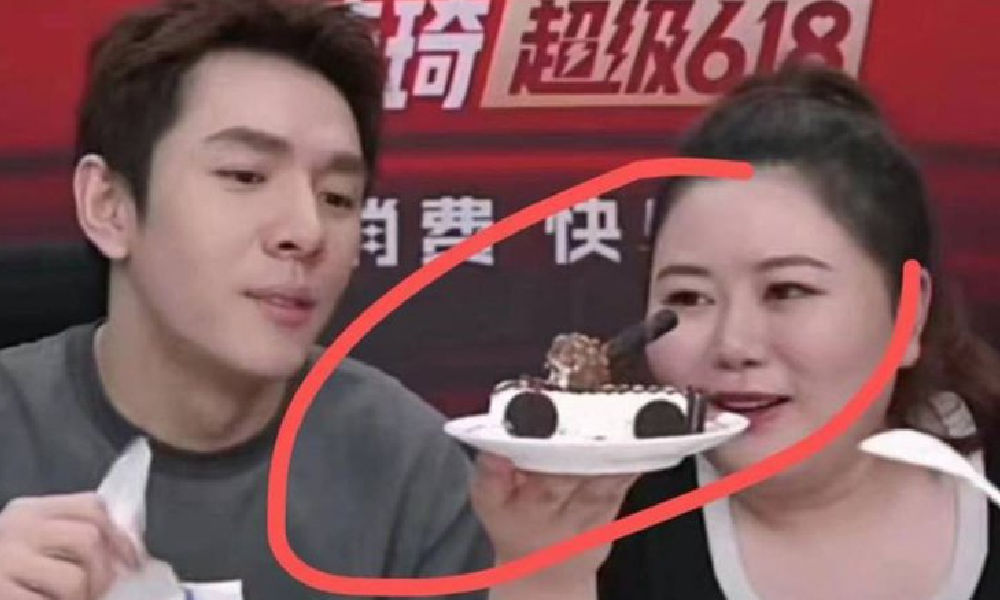 But during a Taobao livestream on June 3rd of this year, something peculiar happened. After Li Jiaqi and his co-host introduced an interestingly shaped chocolate cake – which seemed to resemble a tank, – a male assistant in the back mentioned something about the sound of shooting coming from a tank ("坦克突突").
Although Li Jiaqi and the others laughed about the comment, Li also seemed a bit unsure and the woman next to him then said: "Stay tuned for 23:00 to see if Li Jiaqi and I will still be in this position."
The session then suddenly stopped, and at 23:38 that night Li wrote on Weibo that the channel was experiencing some "technical problems."
But those "technical problems" lasted, and Li did not come back. His June 3rd post about the technical problems would be the last one on his Weibo account for the months to come.
The 'cake tank incident' (坦克蛋糕事件) occurred on the night before June 4, the 33rd anniversary of the violent crackdown of the Tiananmen student demonstrations. The iconic image of the so-called 'tank man' blocking the tanks at Tiananmen has become world famous and is censored on China's internet. The control of information flows is especially strict before and on June 4, making Li's 'tank cake incident' all the more controversial.
But no official media nor the official Li Jiaqi accounts acknowledged the tank cake incident, and his absence remained unexplained. Meanwhile, there was a silent acknowledgment among netizens that the reason Li was not coming online anymore was related to the 'tank cake incident.'
During Li's long hiatus, fans flocked to his Weibo page where they left thousands of messages.
"I'm afraid people have been plotting against you," many commenters wrote, suggesting that the cake was deliberately introduced by someone else during the livestream as a way to commemorate June 4.
Many fans also expressed their appreciation of Li, saying how watching his streams helped them cope with depression or cheered them up during hard times. "What would we do without you?" some wrote. Even after 80 days without Li Jiaqi's livestreams, people still commented: "I am waiting for you every day."
On September 21st, Li Jiaqi finally – and somewhat quietly – returned and some people said they were moved to see their lipstick hero return to the livestream scene.
Although many were overjoyed with Li's return, it also triggered more conversations on why he had disappeared and what happened to him during the 3+ months of absence. "He talked about a sensitive topic," one commenter said when a Weibo user asked about Li's disappearance.
One self-media accountpublished a video titled "Li Jiaqi has returned." The voiceover repeatedly asks why Li would have disappeared and even speculates about what might have caused it, without once mentioning the tank cake.
"This cracks me up," one commenter wrote: "On the outside we all know what's going on, on the inside there's no information whatsoever."
"It's tacit mutual understanding," some wrote. "It's the elephant in the room," others said.
Some people, however, did not care about discussing Li's disappearance at all anymore and just expressed joy about seeing him again: "It's like seeing a good friend after being apart for a long time."
By Manya Koetse 
Elements in the featured image by @karishea and @kaffeebart.
Get the story behind the hashtag. Subscribe to What's on Weibo here to receive our weekly newsletter and get access to our latest articles:
Spotted a mistake or want to add something? Please let us know in comments below or email us. First-time commenters, please be patient – we will have to manually approve your comment before it appears.
©2022 Whatsonweibo. All rights reserved. Do not reproduce our content without permission – you can contact us at info@whatsonweibo.com.
Chinese Actor and State Security Ambassador Li Yifeng Detained for Soliciting Prostitutes
Li Yifeng is not exactly living up to his role as spokesperson for the Ministry of State Security.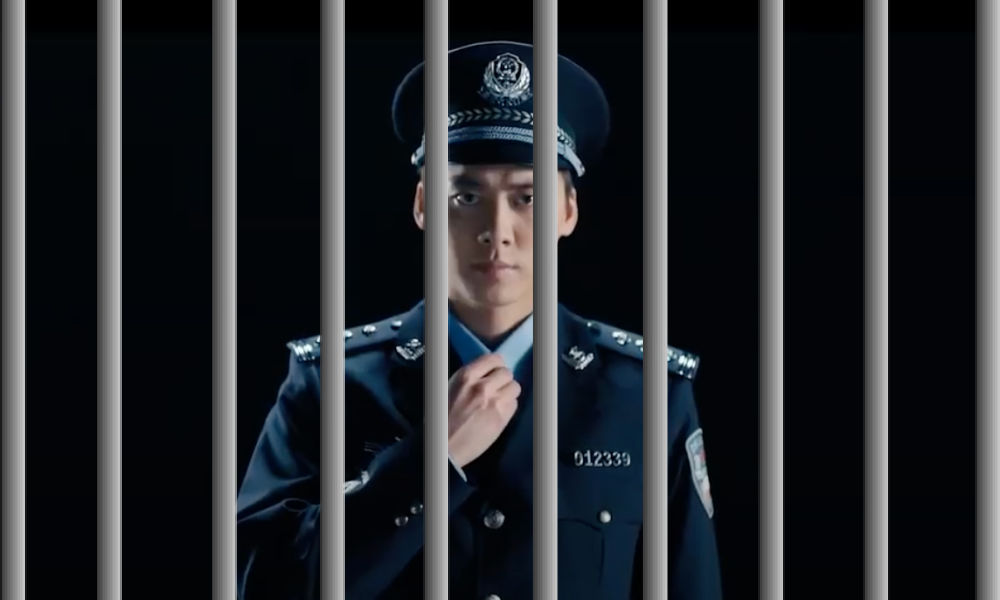 Chinese actor and singer Li Yifeng (李易峰) went top trending on Chinese social media today. The actor, who previously starred as brand ambassador for the Ministry of State Security and played Mao Zedong in The Pioneer, has been detained for visiting prostitutes.
On January 10 of 2021, China celebrated its very first National Police Day to give full recognition to the police and national security staff for their efforts. For this special day, the Ministry of State Security launched a promo video starring Chinese actor Li Yifeng as the National Police Ambassador (#李易峰国安形象传片#). But today, it turned out that Li might not have been the best man for the job.
Chinese official media reported on September 11 that the 35-year-old actor has been detained for soliciting prostitutes. The hashtag "Li Yifeng Detained for Visiting Prostitutes" (#李易峰多次嫖娼被行政拘留#) received nearly two billion views on Weibo on Sunday; the hashtag "Beijing Police Informs that Li Yifeng Solicited Prostitutes" (#北京警方通报李易峰多次嫖娼#) received a staggering three billion views.
Shortly after the news was announced, various brands for which Li served as a brand ambassador announced that they were no longer working with the actor. Lukfook Jewellery, Mengniu Dairy, Honma Golf, Panerai, Prada, Sensodyne, King To Nin Jiom, and other brands declared that they had terminated their contract with Li (#多个品牌终止与李易峰合作#).
Li rose to fame in 2007 when he participated in the Chinese My Hero talent show. He later debuted as a singer and became a successful actor, starring in various Chinese TV dramas and films. Li became especially popular after starring in Swords of Legends and won an award for his role in the 2015 Chinese crime film Mr. Six (老炮儿). He would go on to win many more awards. One of his biggest roles was starring as Mao Zedong in the 2021 blockbuster The Pioneer (革命者).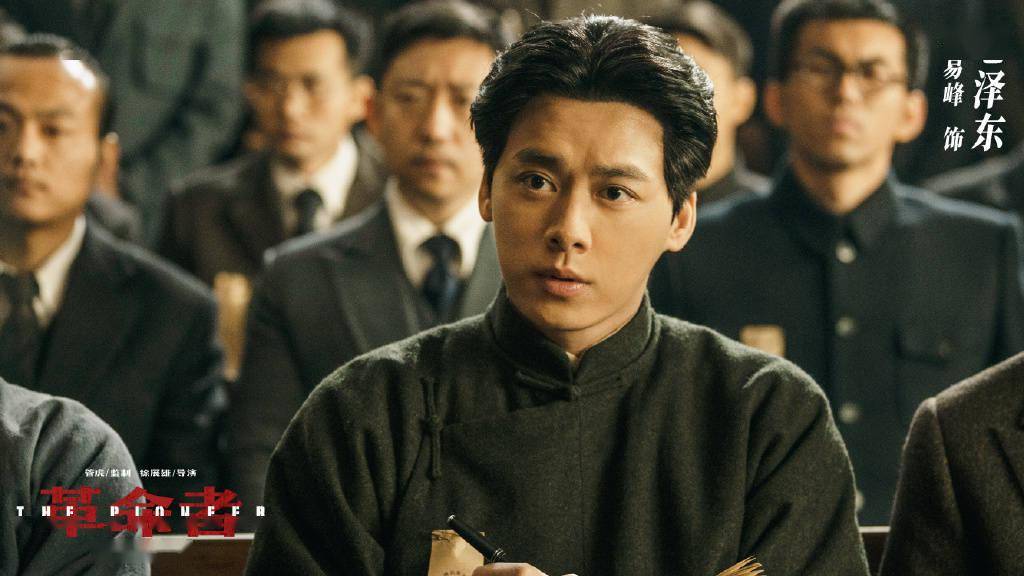 According to Global Times, Li was previously announced as one of the celebrities attending the Mid-Autumn Festival Gala on CCTV on Saturday night, but his name was later deleted from the program.
"I had never expected my idol to collapse like this," some disappointed fans wrote on Weibo.
In a 'super topic' community dedicated to the star, some fans would not give up on their idol yet: "Where is the proof? Besides the Beijing police statement, where is the actual proof?"
On Li Yifeng's Weibo page, where the actor has over 60 million fans, nothing has been posted since September 5.
The Huading Awards, a famous entertainment award in China, announced that they cancelled Li Yifeng's title of "Best Actor in China" (#华鼎奖取消李易峰中国最佳男主角等称号#).
"He lost all he had overnight," some commenters wrote. "Celebrities generally get cancelled for two things: one is evading taxes, the other is sleeping around," one popular comment said: "So in a nutshell, pay your taxes and don't sleep around.*"
"Why do you even need to see a prostitute when you're so good-looking?" others wondered.
One Weibo user (@大漠叔叔) wrote: "Have a good head on your shoulders and just remember one thing. It does not matter how good your reputation is, or how many titles you have, how much the audience loves you, how much the fans embrace you, how many awards you get, it won't protect you. Stay clear-headed, merit does not outweigh faults! You can't cross the moral bottomline nor cross the boundaries of the law. You can be canceled just like that."
By Manya Koetse 
* This comment is loosely translated here, but the Chinese is quite funny because the words 'taxes' and 'sleeping' sound similar. "明星塌房的两个主要原因:一个睡,一个税。 简而言之:该税的税,不该睡的别睡."
Get the story behind the hashtag. Subscribe to What's on Weibo here to receive our weekly newsletter and get access to our latest articles:
Spotted a mistake or want to add something? Please let us know in comments below or email us. First-time commenters, please be patient – we will have to manually approve your comment before it appears.
©2022 Whatsonweibo. All rights reserved. Do not reproduce our content without permission – you can contact us at info@whatsonweibo.com.