Overview of China's 2017 Top TV Dramas
These are the Chinese TV dramas you should've seen in 2017.
China has one of the most booming TV drama industries in the world. As millions of drama fans tune into their favorite show, What's on Weibo has compiled a list of China's top TV dramas of 2017.
Note: Also see China's top tv dramas to watch winter 2017/2018
Nothing is trending more often on Chinese social media than TV drama. What is the best drama, who is the hottest star, how will that nerve-wracking cliffhanger end? It is all part of the daily discussions on Sina Weibo.
The Chinese TV drama industry is booming and among the most vibrant in the world, with no signs of slowing down.
We have compiled this Top 10 of 2017 Chinese TV dramas by checking the February 2017 top ranking TV drama's on Sina Weibo and Baidu, and netizen blogs. We have also taken into consideration a Weibo poll of the 'most-anticipated TV dramas of 2017' that had over 10,000 votes.
Chinese TV dramas are becoming more popular across the world, with thousands of people volunteering to do subtitles for them in their own language. A great website to watch Chinese dramas is Viki.com, but most are also available on YouTube and of course on their native sites such as iQiyi or LeTV.
Depending on where you live, these sites might have geo restrictions. You can circumvent this with a VPN to change your IP geo-location. We recommend ExpressVPN for this, as it is known for its fast streaming of online video content online (see our top 3 of recommended VPN here).
Keep in mind that many of China's big TV drama productions are launched in the period around Chinese New Year – a time when TV drama fans are looking forward to seeing their favorite shows. It's around this time to spot the TV dramas you can binge on later in the year.
What is remarkable about the 2017 year's list (check out our lists of 2016, 2015, and 2013) is that it does not include any historical genre television dramas themed around the history of the War of Resistance against Japan.
China's war dramas previously always made it to the top ranking TV dramas. In 2015, China's official censorship bureau spoke out against war-themed TV dramas that are "overly entertaining." One popular war drama this year is Brothers in the Fire of War (战火中的兄弟), but it did not make it to this list.
What is also noteworthy is that this year's top 10 tv drama's are all made in mainland China. Last year, the number one TV series was a South-Korean tv drama.
There are no series in this year's list that revolve around any 'risque' topics. Last year, the gay-themed TV show Addicted was pulled offline by censors when TV dramas that 'exaggerate dark side of society' were banned from TV. Off-limit topics included homosexuality and adultery.
Here is our top 10 of China's most popular TV dramas of this moment:
UPDATE: Don't forget to also check out our top 10 of best dramas in winter 2017/2018!
#1. Eternal Love 三生三世十里桃花
Genre: Fantasy, martial arts
Other title: Three Lives Three Worlds, Ten Miles of Peach Blossoms
Directed by Lin Yufen (林玉芬), 58 episodes
Within a week after its first episode on January 30, this TV drama already attracted over 29 million comments on Sina Weibo, and ranked number 1 drama in both the Weibo and Baidu 'most popular' lists. It is also one of most-anticipated dramas of 2017.
From gods and demons, from reincarnation to never-ending love affairs – nothing is impossible in Chinese fantasy drama. This drama evolves around the High Goddess and the Crown Prince played by Yang Mi and Mark Chao, who were once lovers in another world and another lifetime. According to Dramafever, this fantasy story shows that love goes beyond worlds and lifetimes.
The success of this TV drama is partly linked to its timing; like many dramas in this list, the first episode was aired in the middle of the Spring Festival.
Starring: Yang Mi, Mark Chao, Zhang Zhiyao, Dili Reba (also known as Dilraba Dilmurat), and Gao Weiguang (杨幂, 赵又廷, 张智尧, 迪丽热巴 高伟光). The show is broadcasted every day on Dongfang and Zhejiang TV, as well as on Youku, Tencent, iQiyi, LeTV, Sohu and PPTV.
#2. Rush to the Dead Summer 夏至未至
Genre: Romance, Youth
Directed by Chen Mingzhuang (陳銘章), 40 episodes
Rush to the Dead Summer (夏至未至) is a TV drama based on the novel by Guo Jingming (郭敬明) that follows a group friends as they go from their highschool life and each start their own life in society. The main actors are Zheng Shuang, Chen Xuedong (Cheney Chen), and Bai Jingting.
Many fans have been waiting for this TV drama to come out, as its airing was already announced in the summer of 2016. By now, its official Weibo account has well over a million followers.
#3. Love, Just Come 爱来的刚好
Genre: Urban drama, Romance
Other title: Perfume Woman
Directed by Wang Lianping (王连平), 60 episodes
Love, Just Come (爱来的刚好) first aired in late January. Its main cast includes actors Han Dong, Jiang Kaitong, Li Wei, Zhang Xiyuan, Wang Wei, Liang Aiqi (韩栋, 江铠同, 李威, 张熙媛, 王伟, 梁爱琪). The drama revolves around an orphan girl (Jiang Kaitong) with an absolute sense of smell, who dreams of becoming a successful perfume maker. The series follows the struggles she faces on the road to reaching her dreams, during which, of course, she finds love. The show can be viewed here.
#4. Fighter of the Destiny 择天记
Genre: Fantasy, Martial arts, costume/period drama
Directed by Zhong Shujia (钟澍佳)
This series ranked number one in the Weibo poll of most-anticipated TV dramas of 2017, as netizens have been talking about this series for months.
Fighter of the Destiny is based on a novel by the same name of author Mao Ni, and involves the timetravelling adventures of the young man Chen Changsheng (Luhan) who leaves his master (Eric Tsang) in search for a cure to his terminal illness.
#5. Ruyi's Royal Love in the Palace 如懿传
Genre: Costume/period drama
Directed by Wang Jun (汪俊), 90 episodes.
Ruyi's Royal Love in the Palace tells the story of the marriage of the Qianlong Emperor and Ulanara the Step Empress during the Qing dynasty. The drama, broadcasted by Dragon TV and Jiangsu TV, features major leading roles by Zhou Xun and Wallace Huo. Read more about this TV drama at the Cfensi blog.
#6. Double Happiness 双喜盈门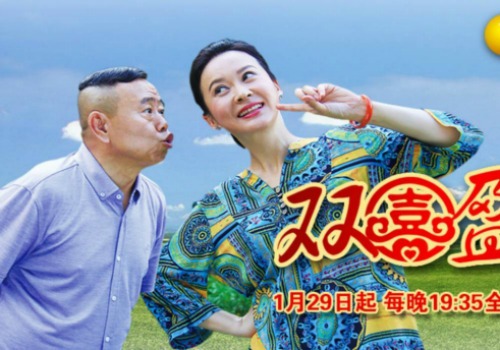 Genre: Comical drama, Rural comedy
Directed by Han Zhao (韩兆).
This successful drama has famous leading actors Pan Changjiang, Ding Ziling, Xiao Guangyi, and Zhang Dajing. Especially Pan Changjiang (1957) is a famous as a skit actor and a recurring performer at the CCTV New Year's Gala. This comical drama focuses on a big rural family and follows their ups and downs. The show is available on YouTube (no subtitles).
#7. City Still Believe in Love 北上广依然相信爱情
Genre: Romance
Directed by Li Jun, Mou Xiaojie (李骏, 牟晓杰), 44 episodes
This drama that stars Zhu Yawen and Michelle Chen revolves around the relationship between a Taiwanese woman who has arrived in Beijing to work and her temperamental boss. Despite their misunderstandings, their professional relationship eventually is bound to become personal.
#8. The Glory of Tang Dynasty 大唐荣耀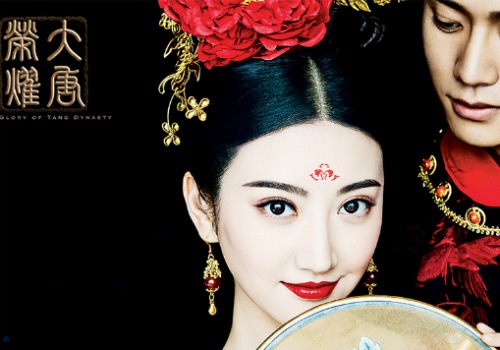 Genre: Fantasy, Costume
Directed by Liu Guonan, Yin Tao (刘国楠、尹涛), 60 episodes
The series is about the ups and downs in the life of Shen Zhen Zhu (played by Jing Tian 景甜), a exceptional beauty living in the royal court during the most turbulent period of the Tang dynasty, that is challenged by rebellion, unrest and opposing forces.
#9. Ode to Joy 2 欢乐颂2
Genre: Urban drama, Romance
Directed by Jian Chuanhe, Zhang Kaizhou, 52 episodes
This is one of the only shows in this list that has not been broadcasted yet – it is planned to air in May of this year. It is the sequal to Ode to Joy, a highly popular 2016 Chinese TV series produced by Dragon Television (here with subtitles). It is about five single, independent career women who live in the Ode to Joy apartment building together and try to find the balance between love and career, looking for their personal happiness.
For Liu Tao, a leading actress in this TV drama, Ode to Joy is not her first hit TV drama. In 2013, the series Good Wife (贤妻) was also a major success.
#10. The Starry Night, The Starry Sea 那片星空那片海
Genre: Romance, Fantasy
Directed by Wei Hantao and Deng Yancheng (卫翰韬 邓衍成)
This mainland drama that stars Feng Shaofeng, Bea Hayden, Wang Zixi, Huang Ming and Sunny Wang (冯绍峰, 郭碧婷, 王梓薇, 黄明, 王彦霖), premiered on February 6 2017 on Hunan TV. It is based on a book by the same name by the Chinese contemporary novelist Tong Hua (桐华), whose previous novels were also turned into television series.
The story revolves around girl-next-door Shen Luo who moves from the big city to a small island cottage, where she meets the mysterious Wu Julan – a man wirh mystical powers that help Shen yo overcome her obstacles. The show can be viewed on Viki, where fans graded the drama with a 9.7.
Want to read more? Check out:
– Top 10 of TV Drama in China 2018
– Top 5 of Best Drama Series Winter 2017/2018
– Best TV Dramas in China Summer 2017
– Most Popular Television Series in China in 2016
– Top TV Drama 2015
– By Manya Koetse
Follow on Twitter or Like on Facebook
What's on Weibo is an independent blog. Want to donate? You can do so here.
©2017 Whatsonweibo. All rights reserved. Do not reproduce our content without permission – you can contact us at info@whatsonweibo.com
Chinese Movie "Sister" Stirs Discussions on Traditional Family Values in China
The movie 'Sister' has sparked online discussions on whether or not personal values should be prioritized over traditional family values.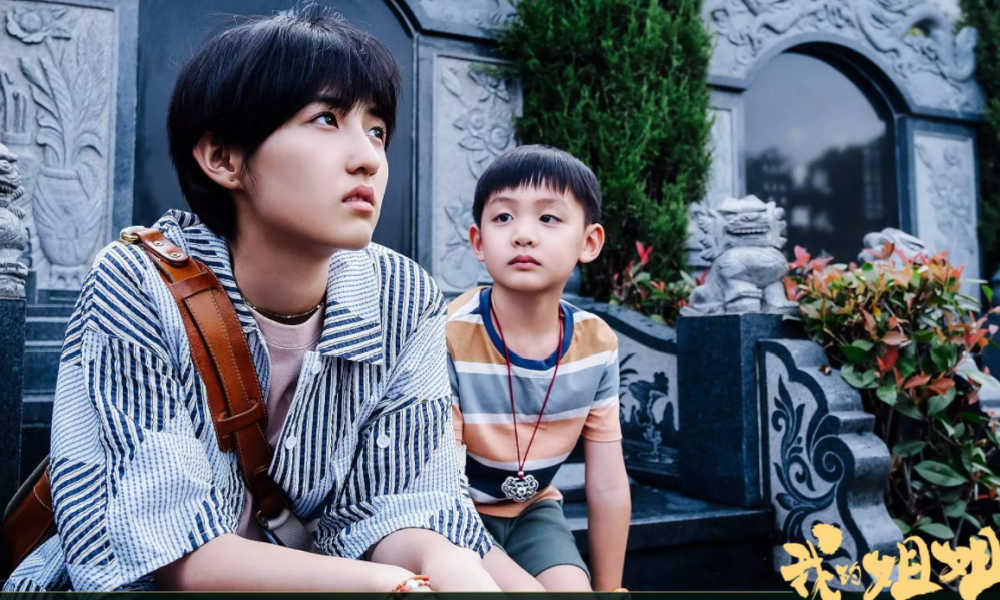 Mainlaind Chinese drama My Sister (我的姐姐, also known as 'Sister') was just released in theatres and is sparking online discussions on family relations and the role of women in China.
After the hit movie Hi, Mom (你好,李焕英) received praise earlier this year for focusing on the role of mothers within Chinese families, this film zooms in on the role of older sisters.
My Sister, directed by Yin Ruoxin (殷若昕), revolves around the story of An Ran, an 18-year-old daughter who is unexpectedly facing the major responsibility for her 6-year-old brother after the tragic loss of their parents. While trying to find her own path in life, she suddenly has to step into the role of caregiver for her younger sibling. But does she want to take on this role?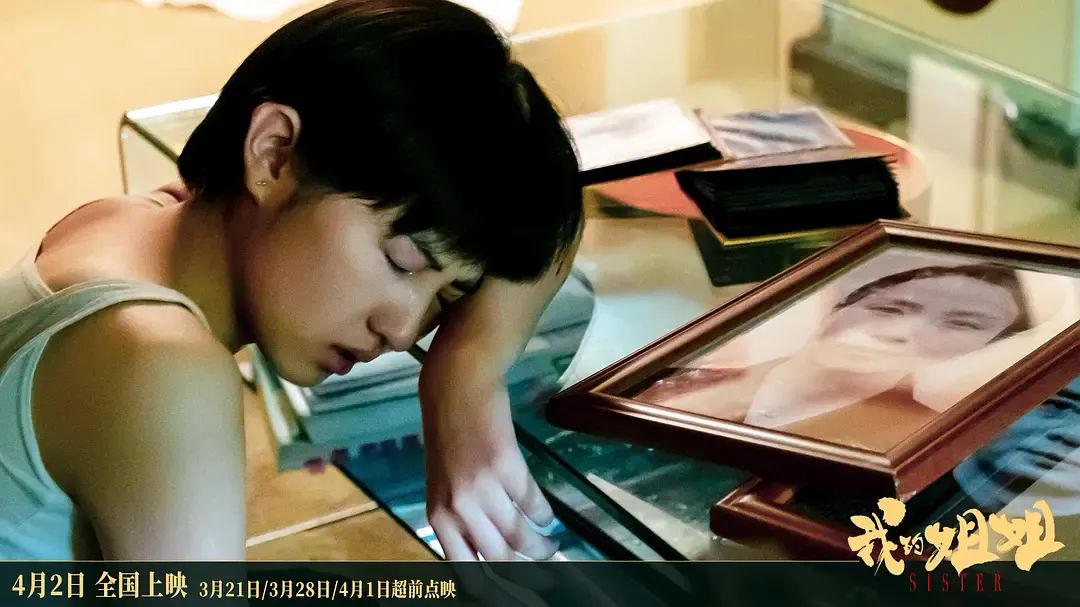 Actress Zhang Zifeng (张子枫) is playing the main lead in this movie, which touches upon the issue of dealing with traditional family values and personal dreams and ambitions. Sister reveals the difficulties women face within the traditional Chinese-style family structure and the sacrifices they make for their parents, their children, siblings, and their husbands; and how the roles and tasks that are expected of them also clash with their own ideas about happiness and fulfillment.
For An Ran, the relationship with her little brother is troublesome. As a young girl, she had to pretend to be disabled in order to allow her parents to have a second child, preferably a son (under the One Child Policy, families with children with disabilities were allowed to have more children). Now, as a young adult, she once again has to sacrifice her own individual freedom in order to let her brother thrive.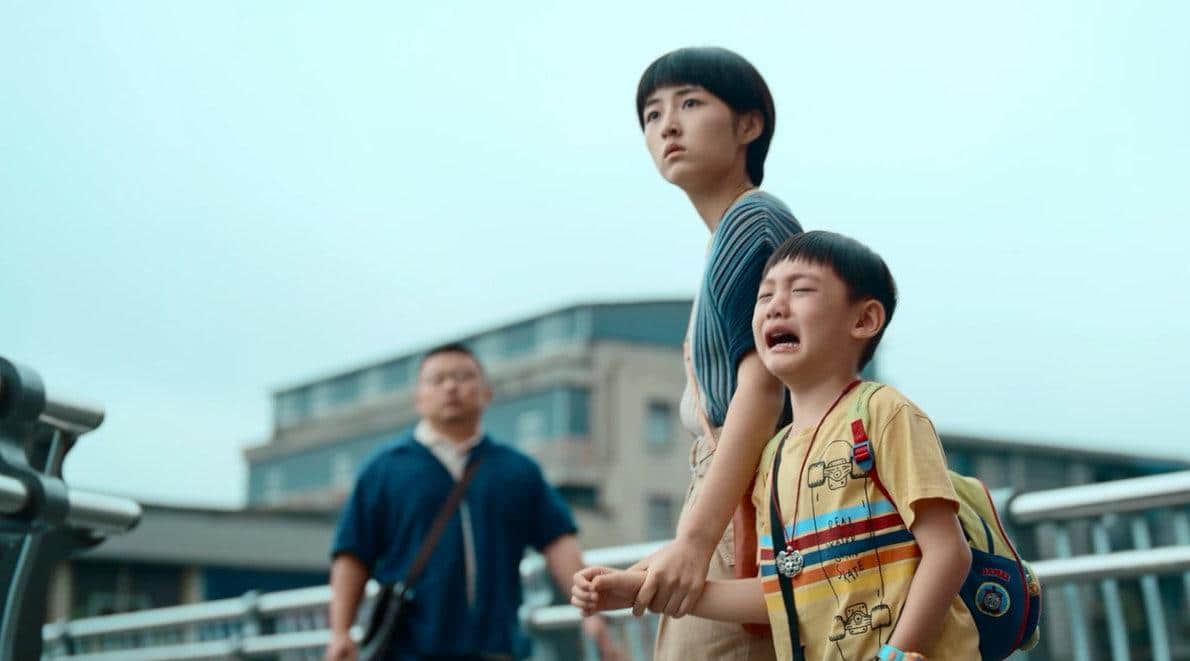 The renowned Chinese sociologist Li Yinhe (李银河) dedicated a lengthy post to the movie on her Weibo account, where she called the film "fascinating" and "thought-provoking."
Li suggests that multiple social issues play a role in this film. First, there is the conflict between individual-oriented values and traditional family-oriented ethics. While traditional Chinese ideas about family require An Ran to put her brother first and move personal self-fulfillment to the backseat, An Ran is a young woman who grew up in a rapidly modernizing China where women are more empowered and independent. Why should she sacrifice her personal education and career in order to devote herself to raising her brother?
Another social topic that plays a major role in this film is the deep-seated cultural preference for sons over daughters. An Ran literally had to make herself weaker in order for her brother to be brought into this world – and in doing so limiting the possibilities for her future career, – with these patriarchal practices prioritizing the thriving of sons over the happiness of daughters. An Ran's anger and resistance show that traditional ideas about male superiority clash with modern-day Chinese society, where profound changes within gender relations are already taking place.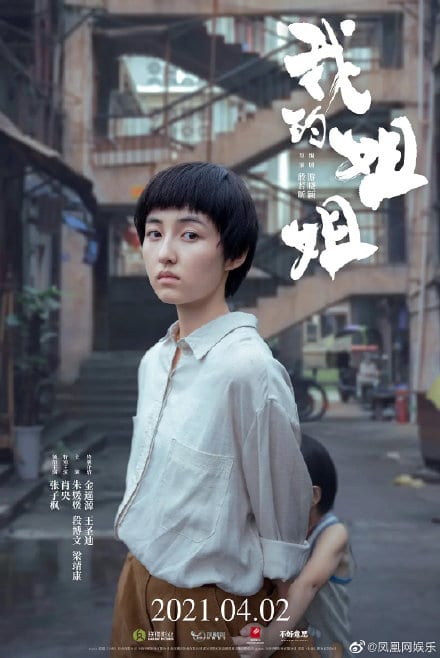 "Sisters do not dislike their little brothers," one Weibo commenter wrote: "What they dislike is the hidden meaning behind their brother."
Another female blogger responded: "Within my family, from my grandpa's generation up to myself, it is actually the women who discriminate against women. I think these are deeply rooted ideas that can't be changed. Look at my second elder aunt; she had seven children, all girls, and only four were left. The others were given away. However, my grandfather has always been good to me, and has never made me feel any less than the boys. Yet my grandma and my mother sometimes make me doubt about my life."
Under the hashtag "How to Evaluate the Movie My Sister" (#如何评价电影我的姐姐#), which attracted 150 million views on Weibo, many ask the question of what they would do if they were An Ran. Would you take care of your little brother? Or would you leave his care up to other family members and choose your own path in life?
"If it were me, I'd raise my brother. Although it's actually the parents' problem, the little brother is innocent."
"If it were me, I wouldn't raise him," another commenter writes: "Although the little brother is innocent, I wouldn't want to sacrifice my life for him. And it might be a better choice to leave him with other family members than with me."
These discussions also triggered the hashtag "Should Personal Values Be More Important Than Family Values?" (#个人价值必须高于家庭价值吗#). One top commenter raised the issue of 'what if this was about a little sister instead of about a little brother,' again provoking the idea that existing gender roles and the preference over sons play a major part in these discussions.
"These traditions no longer suit this era of a developing society. Let me ask you this question: would the little brother also take care of his sister once she grows old?"
"Personal values should always have priority. If you are not happy yourself, how could you ever take care of your family?"
"I have the perception that the family-oriented concept is deep-rooted. Although there consistently are new values and personal-oriented viewpoints, when it comes to real problems, most people will still be family-oriented."
One commenter wrote: "What are 'values'? What is the family in modern-day society? What does it mean to prioritize something? If we don't first clarify this, the discussion becomes meaningless."
Meanwhile, all the online discussions on Sister have boosted the film. By now, the movie has already become a box office hit and defeated the American Godzilla vs. Kong.
By Manya Koetse
Spotted a mistake or want to add something? Please let us know in comments below or email us. First-time commenters, please be patient – we will have to manually approve your comment before it appears.
©2021 Whatsonweibo. All rights reserved. Do not reproduce our content without permission – you can contact us at info@whatsonweibo.com.
Female Comedian Yang Li and the Intel Controversy
A decision that backfired: Intel's act of supposed 'inclusion' caused the exclusion of female comedian Yang Li.
"How to look at the boycott of Yang Li?" (#如何看待抵制杨笠#) became a top trending topic on social media site Weibo on Monday after female comedian Yang Li was dismissed as the spokesperson for American tech company Intel over a controversial ad campaign.
On March 18, Intel released an ad on its Weibo account in which Yang says "Intel has a taste [for laptops] that is higher than my taste for men" ("英特尔的眼光太高了,比我挑对象的眼光都高.")
The ad drew complaints for allegedly insulting men, with some social media users vowing to boycott the tech brand. On Sunday, Intel deleted the ad in question from its social media page and reportedly also removed Yang from her position as their brand ambassador.
The commotion over the ad had more to do with Chinese comedian Yang Li (杨笠) than with the specific lines that were featured in it.
Yang Li is controversial for her jokes mocking men ("men are adorable, but mysterious. After all, they can look so average and yet be so full of confidence"), with some blaming her for being "sexist" and "promoting hatred against all men."
Since she appeared on the stand-up comedy TV competition Rock and Roast (脱口秀大会) last year, she was nicknamed the the "punchline queen" and became one of the more influential comedians in present-day China. Yang now has nearly 1,5 million fans on Weibo (@-杨笠-).
Yang Li's bold jokes and sharp way of talking about gender roles and differences between men and women in Chinese society is one of the main reasons she became so famous. Intel surely knew this when asking Yang to be their brand ambassador.
In light of the controversy, the fact that Intel was so quick to remove Yang also triggered criticism. Some (male) netizens felt that Intel, a company that sells laptops, could not be represented by a woman who makes fun of men, while these men are a supposed target audience for Intel products.
But after Yang was removed, many (female) netizens also felt offended, suggesting that in the 21st century, Intel couldn't possibly believe that their products were mainly intended for men ("以男性用户为主")? Wasn't their female customer base just as important?
According to online reports, Intel responded by saying: "We noted that the content [we] spread relating to Yang Li caused controversy, and this is not what we had anticipated. We place great importance on diversity and inclusion. We fully recognize and value the diverse world we live in, and are committed to working with partners from all walks of life to create an inclusive workplace and social environment."
However, Intel's decision backfired, as many wondered why having Yang as their brand ambassador would not go hand in hand with 'promoting an inclusive social environment.'
"Who are you being 'inclusive' too? Common 'confident' men?", one person wrote, with others saying: "Why can so many beauty and cosmetic brands be represented by male idols and celebrities? I loathe these double standards."
"As a Chinese guy, I really think Yang Li is funny. I didn't realize Chinese men had such a lack of humor!" another Weibo user writes.
There are also people raising the issue of Yang's position and how people are confusing her performative work with her actual character. One popular law blogger wrote: "Really, boycotting Yang Li is meaningless. Stand-up comedy is a performance, just as the roles people play in a TV drama."
Just a month ago, another Chinese comedian also came under fire for his work as a brand ambassador for female underwear brand Ubras.
It is extremely common in China for celebrities to be brand ambassadors; virtually every big celebrity is tied to one or more brands. Signing male celebrities to promote female-targeted products is also a popular trend (Li 2020). Apparently, there is still a long way to go when the tables are turned – especially when it is about female celebrities with a sharp tongue.
By Manya Koetse
Li, Xiaomeng. 2020. "How powerful is the female gaze? The implication of using male celebrities for promoting female cosmetics in China." Global Media and China, Vol.5 (1), p.55-68.
Spotted a mistake or want to add something? Please let us know in comments below or email us. First-time commenters, please be patient – we will have to manually approve your comment before it appears.
©2021 Whatsonweibo. All rights reserved. Do not reproduce our content without permission – you can contact us at info@whatsonweibo.com.