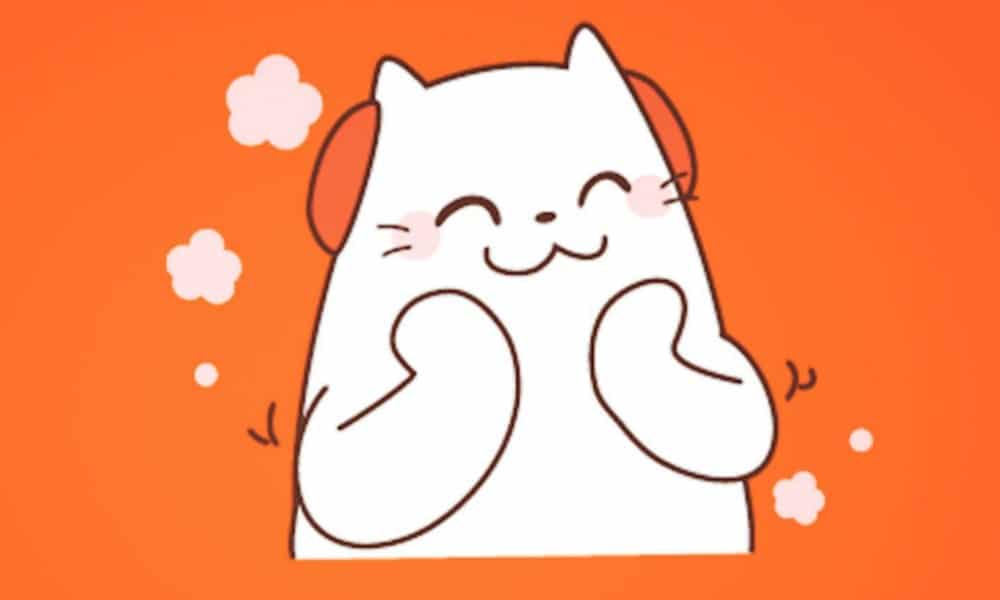 Over the past weeks, What's on Weibo has published a series of five articles listing the most popular Chinese apps within this period across various categories. Although these apps are mostly targeted at Chinese mobile users, some are also very useful for those studying Chinese.
Please see our lists of popular Chinese apps in the following articles:
By  Gabi Verberg & Manya Koetse
Spotted a mistake or want to add something? Please let us know in comments below or email us.
©2019 Whatsonweibo. All rights reserved. Do not reproduce our content without permission – you can contact us at info@whatsonweibo.com
The Disappearing Emoji on Weibo in Light of June 4
No candle or cake emoji on Weibo on June 4th.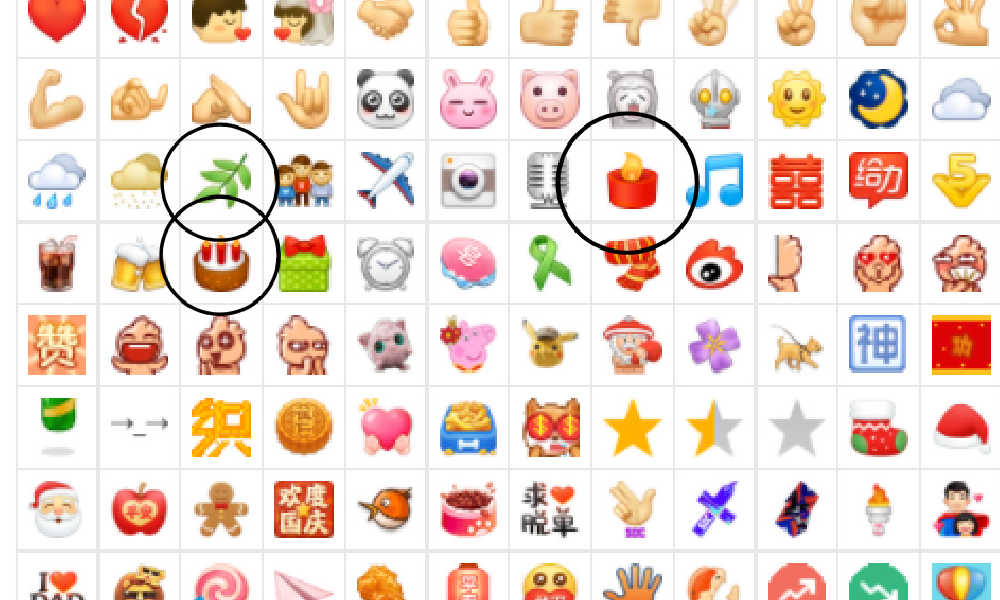 This week marks the anniversary of the Tiananmen student protests which started in April 1989 and ended with the violent crackdown on June 4th of that year.
It is the time of the year that censorship on Chinese social media intensifies, which is noticeable in various ways.
One noteworthy change is the disappearance of various Weibo emoji. Already in 2012, China Digital Times reported that the Sina Weibo platform quietly removed the candle icon from its collection of "frequently used emoticons" just before June 4. A year later, Shanghaiist also reported that the candle emoji had once again been removed, making the disappearing emoji a questionable annual Weibo tradition.
On Twitter, BBC reporter Kerry Allen (@kerrya11en) posted earlier that usually at this of year, it is not just the candle that disappears from Weibo's list of emoji, but also the leaf, the cake, the ribbon, and the present.
It's that time of year where I start watching #Weibo closely as emojis suddenly disappear ahead of the Tiananmen anniversary.

There don't appear to be any restrictions on the platform just yet, but the four clumsily circled emojis always vanish around this time. pic.twitter.com/kHuOPrVaqE

— Kerry Allen 凯丽 (@kerrya11en) June 1, 2021
A screenshot taken by What's on Weibo on June 1st of this year showed that all emoji were still available.
But on June 3rd, three emoji had disappeared from the list, including the falling leaf (风吹叶落), candle (蜡烛), and cake (生日蛋糕).
The disappearance of the emoji means that Weibo posts that were previously made by official media using these emoji also no longer contain them – instead, only the emoji description shows up.
To circumvent censorship, social media users in China often use emoji, creative language, or images to get their message across. To keep discussions on the violent events of June 4 contained, online censors also crack down on sensitive words, numbers, photographs, and symbols.
At this time, the term 'Tiananmen' has not been banned on Weibo, but the only posts using the term are official ones about another anniversary, namely that of the Communist Party. The Communist Party of China will mark its 100th anniversary in July.
By Manya Koetse
Spotted a mistake or want to add something? Please let us know in comments below or email us. First-time commenters, please be patient – we will have to manually approve your comment before it appears.
©2021 Whatsonweibo. All rights reserved. Do not reproduce our content without permission – you can contact us at info@whatsonweibo.com.
Growing Distrust in Car-Hailing Services: The Huolala Incident Explained
The Huolala incident has brought back existing safety concerns regarding ride-hailing apps in China.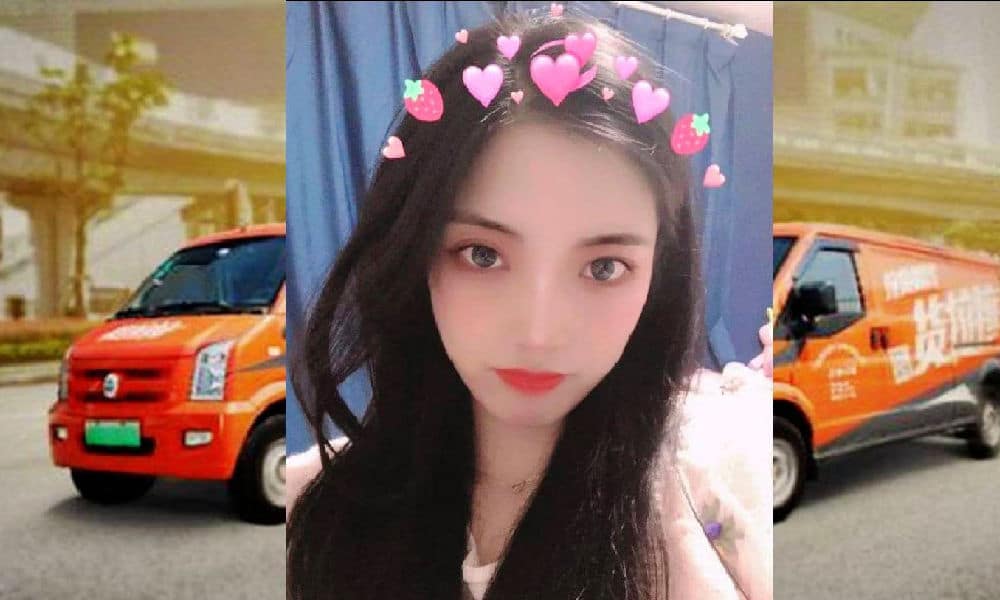 "Are there still any reliable vehicle service platforms in China?", many wonder after discussions continue on social media in light of the Huolala case, in which a 23-year-old woman died after jumping out of a moving vehicle. 
Over the past few weeks, a horrific incident involving China's leading private freight company Huolala (货拉拉) became a much-discussed topic on Chinese social media.
On February 6, a 23-year-old woman named Che Shasha jumped out of the window of a moving van she rented via Huolala when she was moving into a new house in Changsha.
According to an official police report posted on social media in early March, the main reason that made Che jump from the moving vehicle was that the driver, a man by the name of Zhou, had deviated from the intended route – supposedly in order to save time for the next order. Che, who was uncomfortable and scared, asked Zhou about the different routes multiple times, but he remained silent.
When Che exited the vehicle via the passenger window, the driver reportedly did not do anything to stop her. According to official announcements, the young woman died four days after the incident due to severe brain injury.
On 23 February, Zhou was detained by public security organ because of suspected negligence that caused Che's death. On March 3rd, Zhou was formally arrested and charged with manslaughter.
Huolala is an online vehicle-hailing platform founded in 2013. It's an on-demand logistics and delivery firm that makes it much easier and convenient for customers to arrange a van.
The Huolala incident immediately grabbed public attention. Although the official statements did not indicate that the driver physically assaulted Che, Weibo netizens pointed out the suspicious points in this case. Although some suggested that Che's actions were irrational, many commenters accused the driver of causing this tragedy.
On February 24, Huolala publicly apologized for the incident and said it would bring in better safety functions for passengers including emergency calls, vehicle recording, number protection, route sharing, and enhanced background checks on drivers.
Behind the Huolala Case
Although there have been no new developments in the Huolala case, online discussions regarding its underlying problems and issues are ongoing.
Most importantly, this incident triggered public anger about the existing security and safety issues of ride-hailing platforms in China.
This display of public anger is fuelled by two prominent cases that happened over the past years. The murder of a Chinese stewardess by a driver of the Didi Chuxing car-hailing app in 2018 became one of the most discussed topics of that year. Shortly before going missing, the 21-year-old woman from Zhengzhou had texted her friend that the driver of the ride she had arranged was "acting strange." Her body was found the next day. The driver's body was retrieved from a river nearby.
The horrific case was followed by a second Didi murder of a 20-year-old woman in Wenzhou. The victim was on her way to a birthday party when she contacted a friend via text asking for help. She was later found to have been raped and killed in a mountainous area nearby. The 27-year-old driver was arrested.
These two cases, which also brought other cases to light in which female passengers were abused by their drivers, sparked major public concerns about the safety of these online platforms. Car-hailing app Didi later introduced several new measures to protect their passengers. One safety guideline that included an 8 pm curfew for female riders drew outrage on social media.
The fact that a female passenger in 2021 apparently felt so threatened in a situation with her driver that she would jump from a moving vehicle led social media discussions back to the Didi murders and sparked new concerns over female passenger safety.
On Weibo, there were those comments indicating that even if the driver did not do anything to physically harm the female passenger, he was still guilty for not explaining why he would stray from the indicated route:
"Even you are innocent, you are still guilty. Not answering customer's questions just because you're in a bad mood? The driver should have explained the cause of the deviation in time and he should have tried his best to prevent the girl from jumping. After all, inaction is a crime in this case!"
Others also argued that the young woman had every reason to fear for her life"
"What kind of person would not be afraid to take head out into remote, unlit places?" And: "She is a tiny and slender girl, only 1.5m. It is absolutely understandable that she was so frightened."
However, there are also commenters who speak out in defense of the driver:
"The driver did nothing wrong. He did not physically harm her. Also, he waited for the girl while moving her stuff from the house to the van for such a long time, and just gained 50 yuan [$7.6]? Actually, the girl was overreacting, she was only considering her own interests, and even jumped from the window. Who would do such a crazy thing?"
Many commenters pointed out that the woman, who had a cell phone with her, could have just called the police.
There were also online rumors that the female passenger was engaged in illegal business involving prostitution, which may have made her more reluctant to contact police and more paranoid. These rumors were later refuted by a WeChat blogger.
The polarized discussions regarding this incident and who was responsible for it are still ongoing. Based on tragedies that happened in recent years involving vehicle-hailing platforms, many argue that thoroughly completing relevant regulations and reinforcing driver security checks is the only way to increase passenger safety in China today.
By Vivian Wang 
Follow @whatsonweibo
Spotted a mistake or want to add something? Please let us know in comments below or email us. First-time commenters, please be patient – we will have to manually approve your comment before it appears.
©2021 Whatsonweibo. All rights reserved. Do not reproduce our content without permission – you can contact us at info@whatsonweibo.com.