Trending: Richard Liu, Beijing's New Airport, and 'FOCAC Blue'
This week's biggest topics for the Beijinger.
Those in Beijing will have noticed the blue skies this week. Weibo user Yang Dong (@背包摄影杨东) captured a beautiful time-lapse of the sunset at Beijing's Tiananmen this week (see embedded tweet below).
Time-lapse of last night's sunset at Beijing's #Tiananmen, by Yang Dong (@背包摄影杨东) pic.twitter.com/TMHoEssJVT

— Manya Koetse (@manyapan) 7 september 2018
The blue skies were no coincidence – they occurred in the week of the Forum on China-Africa Cooperation (FOCAC), an important summit that welcomed over fifty African leaders in Beijing.
Although the summit was a major topic this week, the brief arrest of Chinese billionaire Richard Liu and the new details that emerged about the case this week attracted more attention on Chinese social media.
For all this and more, check our our latest weekly trending section for the Beijinger.
Link.
By Manya Koetse
Follow @whatsonweibo
Spotted a mistake or want to add something? Please let us know in comments below or email us.
©2018 Whatsonweibo. All rights reserved. Do not reproduce our content without permission – you can contact us at info@whatsonweibo.com.
Brutal Beating and Violation of an 8-Year-Old Gansu Girl by Classmates Stirs Discussions on Criminal Responsibility of Minors
Two minors and a teacher are claimed to be involved in a violent incident involving an 8-year-old girl, yet nobody is punished.
A shocking case in which a 6- and 7-year-old boy attacked and sexually abused a fellow classmate has attracted much attention on Chinese social media. The fact that the boys, nor their teacher, will be punished for the incident is a cause of concern for many Chinese netizens.
The violent attack and sexual assault by two young boys on a female classmate has attracted wide attention on Chinese social media this week – especially because those involved are only eight years old and younger.
On January 13, the Ning County Public Security Bureau in Gansu Province came out with a statement about the incident, that occurred in the afternoon of December 14th. Two boys, 7- and 6-year-old respectively, beat up their 8-year-old classmate, pulled down her pants, and violated her with a broomstick.
According to the statement, the brutal assault followed after the girl had taken the eraser of one boy, and had not given back the one yuan ($0,15) she had borrowed from the other. The director and the vice-director of the school have since been suspended from their position.
The incident came to light after the girl had arrived home from school the day it had occurred. When the girl's grandmother noticed something was wrong with her, she contacted the school and brought the young girl to the emergency room. She was later transferred to Xi'an Children's hospital for further examination, where it was found that her genitals were seriously injured. She was released five days later to recover at home.
In a video published by Toutiao News, the grandmother of the little girl claims that, according to the girl, the teacher stood by as her classmates attacked her. That same teacher had accused the girl of stealing her lipstick earlier that day, but later on found the item in the teacher's desk drawer.
The (former) director of the school has denied any involvement of the teacher in the incident. The Public Security Bureau has neither confirmed nor denied if there is any truth to the girl's allegations.
On Chinese social media platform Weibo, many netizens question the teacher's involvement in the matter. Soon after the official statement, the hashtag "Did You Take My Lipstick?" (#你拿我口红了吗#) reached over 50,000 views on Weibo. Meanwhile, the hashtag "Principal Dismissed after Gansu Girl Sustains Injuries" (#甘肃女孩受伤事件校长免职#) received over 260 million views.
In the comment sections, people asked questions about the possible relation between the 'lipstick incident' and the young boys attacking the girl in such a violent way.
One Weibo user wrote: "Where do such young children get the idea to get a broomstick and violate a girl? I have many children around me of that age, they do get into fights with each another, but I have never seen that kind of behavior before." Another user pointed out: "How can it remain unnoticed if two boys pull down a girl's pants and violate her with a broomstick? And how can it be that no teacher saw the girl using a big pile of tissues cleaning up her own blood!?"
Another aspect of this story that is at the center of online discussions is the fact that the two minors legally cannot be held responsible for their deeds. According to article 8 and 12 of China's Public Security Administration laws, minors can only bear criminal responsibility from the age of 14 years.
According to Chinese media outlet The Observer, the Public Security Bureau did order the guardians of both boys to strictly discipline their children. According to law, the parents are liable for their children's misconduct.
However, for many netizens, this doesn't provide justice for the girl's suffering. On Weibo, many people express their dissatisfaction with the legislation on minors, and criticize the law for not doing enough in protecting minor victims. In the eyes of many, the two boys should be punished severely.
On Weibo, one user wrote: "I can't believe it, this law is implemented to protect minors, but who is protecting this minor victim!!?"
Some netizens take it a step further and wish the girl could take justice in her own hands. "I hope the little girl gets to take revenge on the boys, after all, they are all minors, and she can't be punished according to the law," a typical comment on Weibo said.
At time of writing, there has been no official statement yet about the girl's wellbeing at this moment and whether or not she gets to be transferred to a different school.
By Gabi Verberg
Spotted a mistake or want to add something? Please let us know in comments below or email us.
©2019 Whatsonweibo. All rights reserved. Do not reproduce our content without permission – you can contact us at info@whatsonweibo.com
Living the Dream: Chinese Architect Designs Stunning Six-Story Communal Living Space
This architect from Guangzhou turned her dream of living together with friends in a creative workspace into reality. The building is a hit on Chinese social media.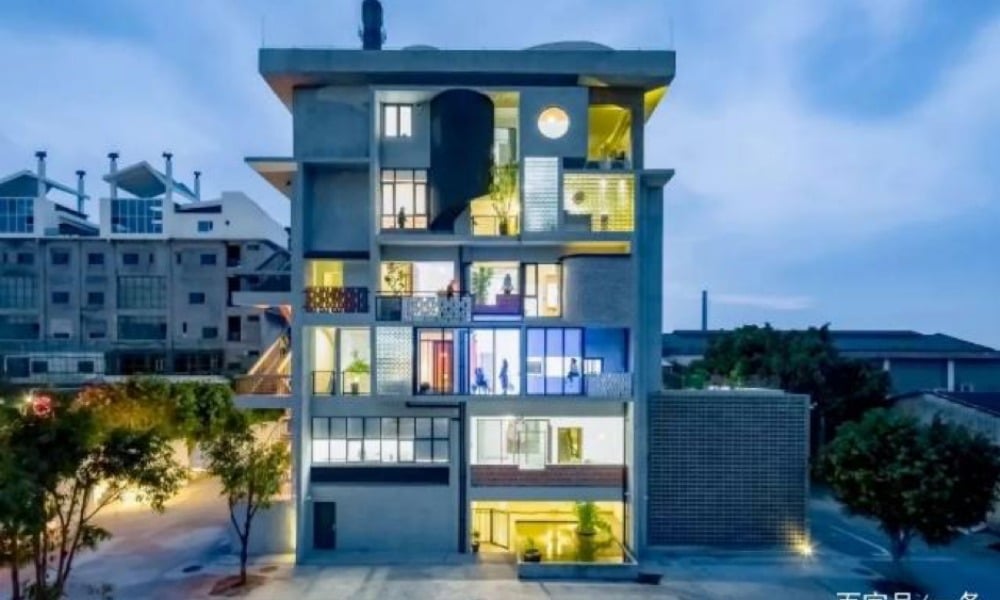 While living together with your best friends in one big house might be a dream of many people, this Chinese architect turned the idea into reality by transforming an old factory into a modern museum-like work- and living space. Through her work, the architect aims to change views on China's urban living spaces.
Guangzhou architect "Michelle" (米歇尔 or Mi Xiao 米笑) and most of her friends work in creative industries. A few years ago, they found that their work and lifestyle required a more flexible and multi-purpose living space; a place where they could live and work together as a small community while also showcasing what they do.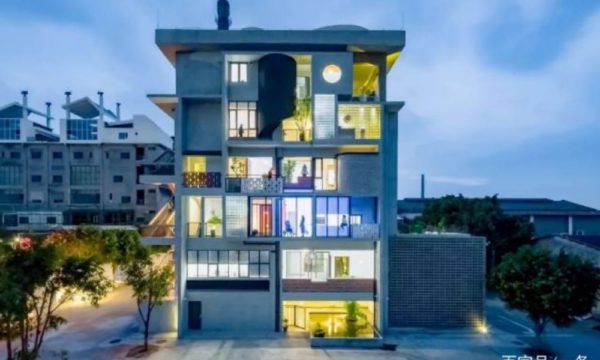 In 2012, the six friends found a workshop in an old abandoned sugar factory, built in the 1950s, located in Guangzhou's Panyu district. More than five years later, they had succeeded in transforming it into a modern six-story work- and living space.
A news story and a video of the building are now attracting major attention on Chinese social media. On Weibo, the hashtag "Six Friends Transform a Building" (#6个好友改造一栋楼#) has been viewed more than 250 million times.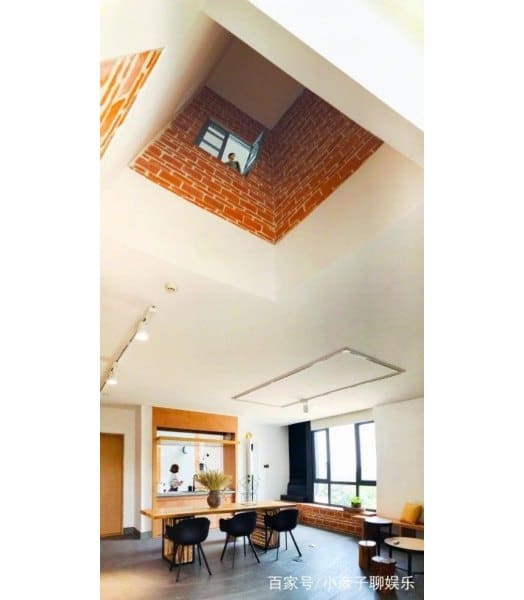 The communal living space, that has been named Boundless Community (无界社区), covers about 1500 square meter and has six completely separate rooms. Originally, the building was made up of only three stories, each with a ceiling height of six to nine meters high.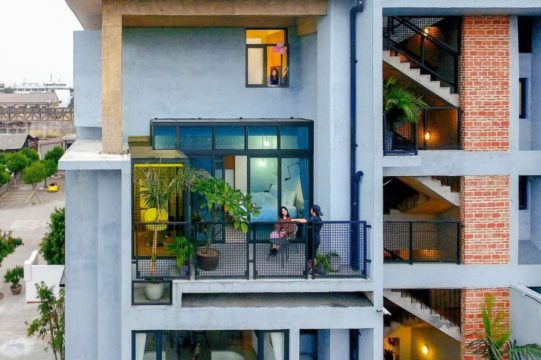 With the reconstruction of the building, the architect reportedly "wanted to break with the traditional urban types of dwellings," where many people live behind locked doors in small spaces. Michelle intended to design the space as a small "village," where people share their living space.
At the same time, the space also allows people to be creative and share their work with the outside world. All of these ideas resulted in a transparent "museum building."
The building itself is almost like a museum by allowing people from outside to look into the various studios.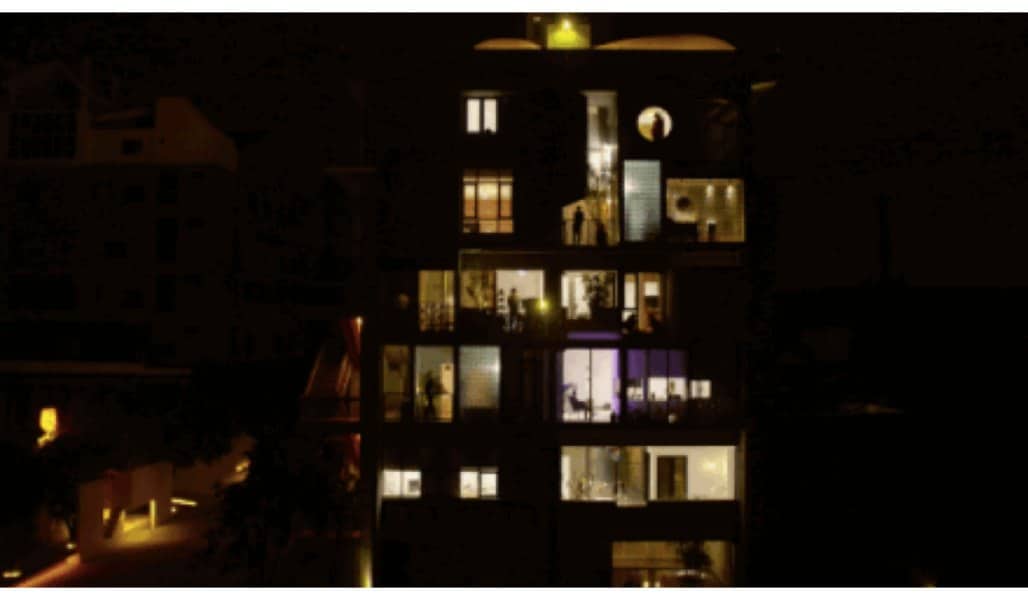 The popular architect is not the only one who is in favor of sharing a living space with her friends. A recent poll on Weibo shows that more than 90% of respondents would also like to live together with their friends; only 10% of the people prefer privacy over a communal living space with good friends.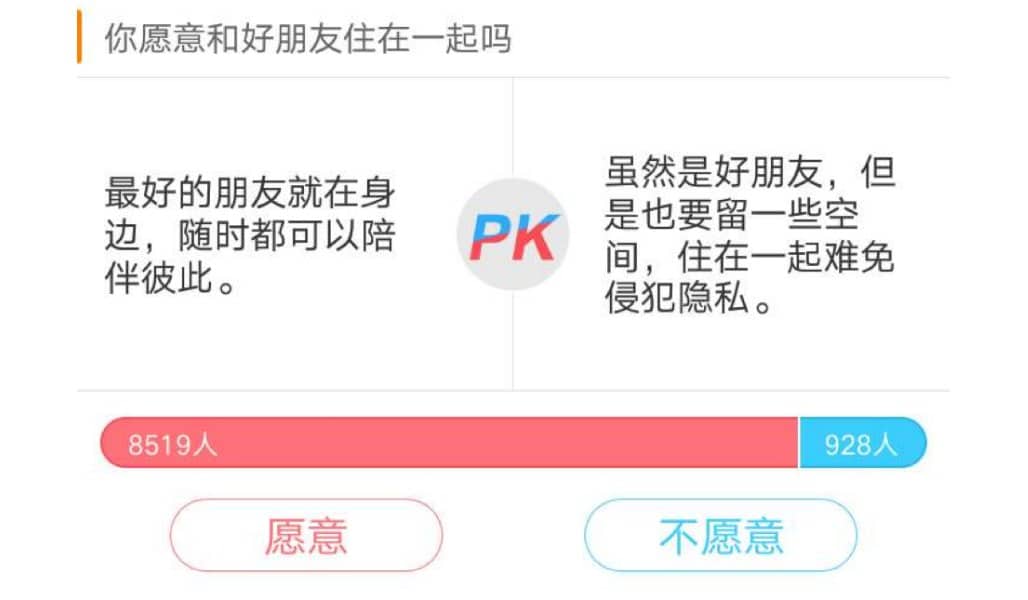 "This is my dream!", many commenters say, with others calling it "simply magical."
To read more about changing attitudes on home and living in China, also check out this article by What's on Weibo. 
By Gabi Verberg
Images via https://sjz.news.fang.com/open/31234746.html.
Spotted a mistake or want to add something? Please let us know in comments below or email us.
©2019 Whatsonweibo. All rights reserved. Do not reproduce our content without permission – you can contact us at info@whatsonweibo.com