Beyond Four Walls: 'Home' and 'Unhomeliness' in a Rapidly Transforming China
About changing concepts of home in China: from 'home is where my pig is' to 'has your frog returned home yet?'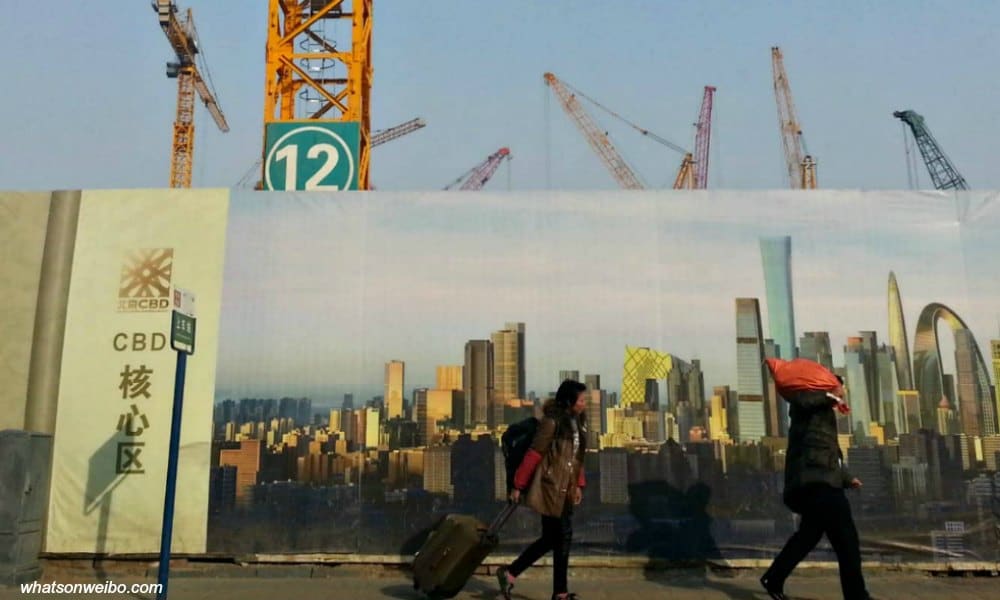 First published
A new global research report by IKEA has found that, increasingly, the feeling of home is no longer restricted to the four walls of residential buildings. In China, the study finds, approximately one-third of people in cities feel more 'at home' at other places than the space they live in. How can we translate these findings into present-day China? An overview by What's on Weibo editor Manya Koetse.
According to a global research report released by IKEA Group this week, traditional ideas of where people "feel at home" are drastically changing. The annual study on international living trends found that 35% of people feel more at home elsewhere than the place where they live, with a staggering 29% of people not feeling at home where they live at all.
The findings show remarkable changes associated with "feeling at home" compared to earlier annual reports, indicating that demographic, technological, and cultural forces are rapidly transforming conceptions of "home" in various places across the world.
China is part of this trend. The report, undertaken by London-based agency C Space, is based on studies that were conducted from March to August of 2018. Besides China, a large-scale survey was undertaken in 21 other countries among 22,854 respondents (11,325 from urban areas), and qualitative research was conducted in China, US, Germany, Denmark, Italy, and the UK.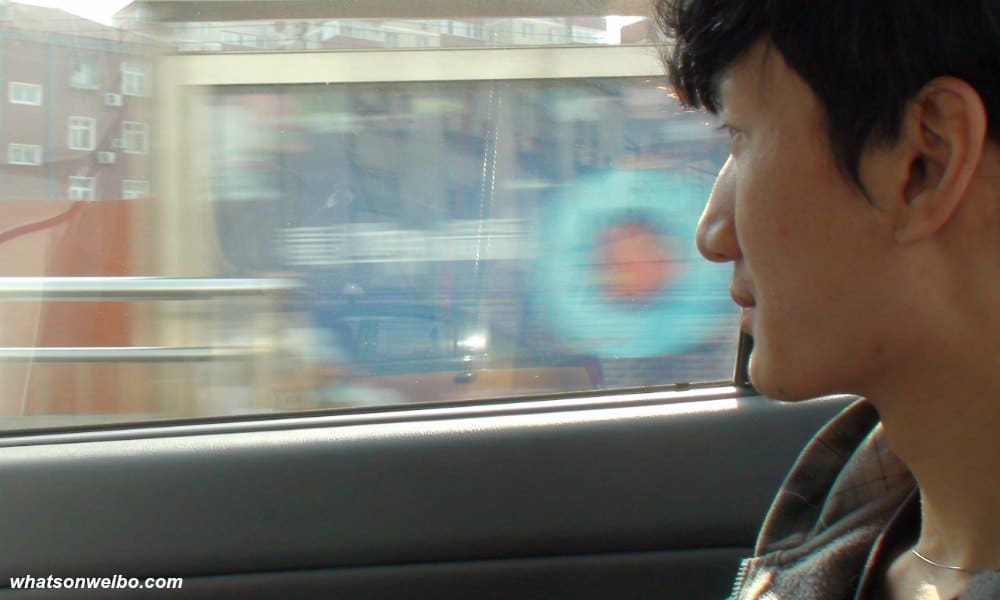 The results of the study might resonate with what many experience in Europe and the US, but also with the societal changes they have seen in China over the past decade – although the reasons for these developments are different between these places.
These are transformations that do not only become clear from the trends on Chinese social media, but, for me personally, also from the lives of friends and social circles in Beijing and Shanghai, and the rapid pace in which I have seen them moving from residence to residence, from neighborhood to neighborhood, and sometimes even from city to city, often with seemingly little emotional attachment to the houses where they have lived for years as urban dwellers. Where is that place called 'home'?
Going "Home" in China
"'Home' is much more than the place where people sleep at night: it is there where the (grand)mother cooks."
Every year at the time of China's Spring Festival, there is one hashtag that always goes trending on Chinese social media platform Weibo: "Return Home", #回家, Huíjiā.
For many people, the Spring Festival is the only time of the year they can return to their hometowns to celebrate the new year with their family and friends. As many now know, the travel season leading up to the Festival, the chūnyùn (春运), is the biggest annual mass migration of the world. Many of China's urban areas become deserted as people return to their native provinces to be 'home.'
The word for 'home' in Chinese, '家' jiā, means both 'home' and 'family.' The character has a history of some 3000 years; first depicting a house with a pig inside, as this article explains, and then evolving into the character it is today (see image below). In its earliest meanings, the 'home' was simply there where pigs were raised and where family activities took place; there where the family house was situated.
This duality in the concept of jiā still plays an important role in how the meaning of 'home' is understood in China today. In a small-scale survey that was done for the dissertation research of Wei Zhao (2015), for example, participants had various answers to the simple question of "what is jiā?", some describing it as a space or place, some seeing it as an abstract concept (representing, amongst others, 'harmony'), with others understanding it as the (extended) family itself (Zhao 2015, 125).
A simple search for the words 'going home' (回家) on Chinese social media today comes up with dozens of photos of mostly food, with Weibo users describing 'home' as that place where they eat the traditional home cooking from their family, also suggesting that 'home' is much more than the place where people sleep at night: it is there where the (grand)mother cooks, it is there where the land is, it is there where the family residence might have been situated for decades.
According to Wei Zhao's research, people from Yanxia, a town in the Zhejiang region of China, often associate 'home' with the various forms of land, both in the present and past, that is tied to where their families live or lived. It is a "place-bound relationship," Zhao writes (2015, 123), "enriched with social meanings," where the land incorporates those places that "support various kinds of daily activities, help construct social relations, and sustain cultural performances."
Many people who have moved from outside their family homes or villages to far away places or cities are no longer physically connected with this concept of 'home', drastically impacting how people experience "feelings of home" and how it relates to the places where they actually reside.
Unhomeliness and the City
"36% of Chinese renters get a sense of "belonging" from other spaces outside their residential home."
Due to many different factors, including the privatization of farmland, surplus of rural labor, and increased labor demands in the city, China is currently seeing the largest rural-to-urban migration in human history.
Rural residents who have lived in the same homes for decades are being relocated to new settlements, old houses are being demolished, and China's so-called 'ghost cities' are rapidly coming to life.
For the first time in Chinese history, more people are living in China's cities than they do in the countryside. In 2020, it is expected that 60 percent of the Chinese population will be permanent urban residents (Xinhua 2018).
A significant percentage of China's population is what is called a "floating population," China's internal migratory population; those who are living as temporary residents or 'migrant workers' in the cities (without changes in their 'hukou' or household registration). According to data provided by Chinese state media, that number of people is expected to hit 291 million in 2020 (Xinhua 2015).
As described by Yang et al (2014) in their article in Transforming Chinese Cities, there is a gap in living conditions between household residents and the 'floating' population, with the latter holding an 11,4 square meter size residence per capita, compared to 27.1 square meter per capita for the household population. Besides size, the 'floating' population also has less access to the more basic necessities in a home such as a kitchen (more than 45% has no kitchen) or flushing toilet (nearly 75% have to do without) (Yang et al 2014, 71).
In cities such as Beijing, underground nuclear bunkers from the Cold War era still serve as a residence to many urban dwellers. According to some sources, there are still one million people living in this underground world in Beijing alone, often dealing with poor air circulation and tiny living spaces with no daylight.
Although the nuclear bunkers are an extreme example, the living conditions of many people in Chinese cities, whether they are migrant workers, students, or those who have restricted access to urban housing, are far from ideal; think of overcrowdedness and a lack of what many would consider basic conditions for comfortable housing.
So, without even considering the idea that the perfect concept of "home" might always be a place outside of one's (urban) residence, it perhaps does not come as a surprise that many people do not always feel at home at all in their own house.
In China, the IKEA-commissioned study* found that 32% of those surveyed felt more at home outside their residential home, and that 36% of Chinese renters get a sense of "belonging" from other spaces than where they actually live (in other physical and/or virtual environments).* Since 89% of those surveyed lives in an urban location, these sentiments are especially telling about experiences of 'home' in the city.
A Sense of Belonging
"I felt that my house was the place I rented, but it was not my 'home'."
When residences are experienced as "unhomely," it could mean many things. There might be a lack of comfort, a lacking sense of community, a feeling of security/privacy that is not there, or a missing feeling of 'rootedness' in the place where one lives.
The findings of IKEA's study in China perhaps makes more sense when one considers the study's results that found that 62% of those surveyed believe that community is an extension of the residential home. This strengthens the idea that 'home' is not the four walls one lives in, but an emotional landscape that is influenced by all kinds of factors.
An interesting 2013 study by scholar Xiaobo Su argues that ideas of 'home' are made through social and emotional relationships, and that 'houses' in China are often perceived as exchangeable commodities to which one does not necessarily have these emotional connections, whereas 'home' is a sphere where one feels free and at ease.
People, therefore, go looking for that 'experience of home' through other ways; it might be through friends and social events, through (digital) communities, or through tourism: traveling to those places where people do get that sense of home. Su (2013) suggests that Chinese domestic tourists consume the idea of 'home' by visiting (heritage) tourist sites that embody that image for them.
Earlier this year, the huge success of the mobile 'Travelling Frog' game in China became a media hype. The game revolves around the travels of a little frog who lives in a stone cave and goes on frequent trips. Although perhaps far-fetched, some Chinese media tied the success of this game to a need for belonging and family, saying that higher house prices, intensive jobs, and the collapse of the pyramid family structure had led to a decline in young people starting their own family and homes; and started looking to these type of games or digital communities to fill the gap. "Has your frog returned home yet?" even became somewhat of a common question among young people in January of 2018.
Besides the rise of various online communities, the rapid digitalization of China has also made it easier for families and friends to stay in touch through social media and messaging apps. This also brought about that physical proximity to relatives has become less of a priority now than in earlier (nondigital) times (Tao et al 2014, 197).
A China Merchants Bank commercial that went viral in late 2017 titled 'The world is no bigger than a fried tomato omelette' ("世界再大,大不过一盘番茄炒蛋") shows how a mother helps her son to cook a home-made dish via mobile video while he is studying abroad. The viral campaign hit home for many exchange students.
Despite the fact that the dwellings of many people in present-day China lack space, privacy, or comfort, it does not necessarily mean that those living in these houses are dissatisfied. An interesting study by Li Tao et al (2014) on residential satisfaction of migrant workers in China found that kinship, family, friendship, and mobility, all play a significant role in how people feel about how they live. Additionally, instead of a focus on the sizes of their houses or the privacy they have, there is also a heightened focus on the low costs and transportation convenience of where one lives.
The fact that 'home' is an ever-changing and hot topic also becomes evident from the many posts on Chinese social media dedicated to this issue. As said, food is a recurring topic in these posts. On October 9, one Weibo netizen named Zhang Xizi (@张西子) wrote:
"What do you think is 'home'? For me, at one time, I felt that my house was the place I rented, but it was not my 'home'. If I was hungry, I would just order something, and I hardly touched my stove at all. But then I started feeling that although I rent my home, it is still my life. Home should be a place with character. And then I started to enjoy cooking, especially when other people enjoy the food with me, is when I feel happy. So feel welcome to come to my home."
Another Weibo user nicknamed 'I love rabbits' (@我爱兔子) writes:
"What is home? It's a person's most private space. What is happiness? It is the warmth one feels with every dish at the dining table after returning home."
A person named Sofo concludes: "What home is? If the people I love are there, then even a tent on the beach could be my home."
Interested to read more relating to this topic?
* Viral Merchants Bank Commercial Hits Close to Home for Chinese Students Abroad
* Chinese Ghost Cities Coming to Life
* Chinese Media Ascribe 'Traveling Frog' Game Hype to China's Low Birth Rates
* "I Am Fan Yusu" – Beijing Migrant Worker's Writing Takes Chinese Internet by Storm
Find the IKEA Life at Home report here.
By Manya Koetse
Follow @whatsonweibo
* Note that not all of the market specific results have been publicly issued by IKEA. What's on Weibo author has access to the market-specific results. Please email us if you have further questions about this data and the report's findings or contact IKEA.
* The report says that "36% of renters look to other physical spaces or even virtual environments for a sense of belonging"; for Chinese home-owners, this is 22%.
References
IKEA. 2018. Beyond Four Walls: Life at Home Report 2018. October. https://lifeathome.ikea.com/home/ [9.10.18].
Su, Xiaobo. 2014. "Tourism, Modernity and the Consumption of Home in China." Transactions of the Institute of British Geographers, 39(1): 50-61.
Tao, Li, Francis K.W. Wong, Eddie C.M. Hui. 2014. "Residential Satisfaction of Migrant Workers in China: A Case Study of Shenzhen." Habitat International 42:193–202
Xinhua. 2015. "China's floating population to hit 291 million in 2020: report." China Daily, Nov 12. http://www.chinadaily.com.cn/business/2015-11/12/content_22438127.htm [9.10.18].
Xinhua. 2018. "Urbanization rate of China's agricultural province exceeds 50 pct." Xinhua, March 5. http://www.xinhuanet.com/english/2018-03/05/c_137017957.htm [9.10.18].
Yang, Shangguan, Chunlan Wang and Mark Y. Wang.2014."Synergistic Evolution of Shanghai Urban Economic Development Transition and Social Spatial Structure." In Transforming Chinese Cities, Mark Y. Wang, Pookong Kee, and Jia Gao (eds). London: Routledge.
Zhao, Wei. 2015. "Home Beyond the House: The Meaning of Home for People Living in Yanxia Village, Zhejiang Province, China." Dissertation / Degree of Doctor of Philosophy in Architecture, Graduate College of the University of Illinois at Urbana-Champaign.
Spotted a mistake or want to add something? Please let us know in comments below or email us.
©2018 Whatsonweibo. All rights reserved. Do not reproduce our content without permission – you can contact us at info@whatsonweibo.com
What Are Weibo's "Super Topics"?
Explaining Weibo's "Super Topics"
What are Weibo's "Super Topics" (超级话题) and what makes them different from normal hashtags?
Over the past year, Weibo's so-called "Super Topics" (超级话题) have become more popular on the social media platform as online spaces for people to connect and share information.
Weibo's "super topic" function has been around since 2016. The function allows Weibo users to create and join interest-based content community pages that are online groups separated from the main Weibo space. One could perhaps compare these Weibo Super Groups to 'mega-threads' or 'subreddits' on Reddit.
These are the most important things to know about Weibo's Super Topics:
#1 A Super Topic is Not the Same as a Hashtag
Similar to Twitter, hashtags make it possible for Weibo users to tag a topic they are addressing in their post so that their content pops up whenever other people search for that hashtag.
Different from Twitter, Weibo hashtags also have their own page where the hashtag is displayed on top, displaying how many people have viewed the hashtag, how many comments the hashtag is tagged in, and allowing users to share the hashtag page with others.
A Super Topic goes beyond the hashtag. It basically is a community account where all sort of information is shared and organized. People can 'follow' (关注) a Super Topic and can also 'sign in' (签到).
On the main page of every Super Topic page, the main subject or purpose of the super topic is briefly explained, and the number of views, followers, and posts are displayed.
A super topic-page can be created by any Weibo user and can have up to three major hosts, and ten sub-hosts. The main host(s) can decide which content will be featured as essential, they can place sticky notes, and post links to suggested topics.
#2 A Super Topic Is a Way to Organize Content
Super Topic pages allow hosts to organize relevant content in the way they want. Besides the comment area, the page consists of multiple tabs.
A tab right underneath the main featured information on the page, for example, shows the "sticky posts" (置顶帖) that the host(s) of the page have placed there, linking to relevant information or trending hashtag pages. Below the sticky notes, all the posts posted in the Super Topic community are displayed.
One of the most important tabs within the Super Topic page is called "essential content" (精花), which only shows the content that is manually selected by the host(s). This is often where opinion pieces, articles, official news, or photos, etc. are collected and separated from all the other posts.
Another tab is the "Hall of Fame" (名人堂), which mainly functions as a reference page. It features links to the personal Weibo pages of the super topic page host(s), links to the Weibo pages of top contributors, and shows a list of the biggest fans of the Super Topic. Who the biggest fan of the page is, is decided by the number of consecutive days a person has "checked-in" on the page.
#3 Super Topics Are a Place for Fans to Gather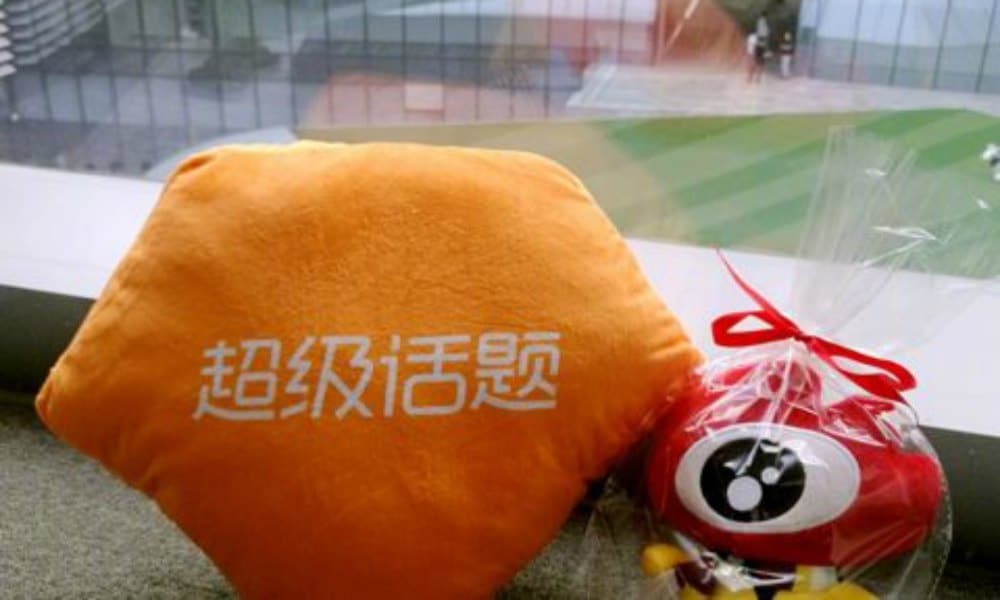 Although a Super Topic could basically be about anything, from cities to products or hobbies, Super Topics are often created for Chinese celebrities, video games, football clubs, or TV dramas.
Through Super Topic pages, a sense of community can be created. People can be ranked for being the most contributive or for checking in daily, and comment on each other's posts, making it a home base for many fan clubs across China.
The host(s) can also help somebody's page (e.g. a celebrity account) grow by proposing them to others within the group.
Super Groups are ranked on Weibo based on their popularity. This also gives fans more reason to stay active in the group, making their Super Topic top ranking within their specific category (TV drama, food, photography, sports, games, etc).
What makes the Super Topic group more 'private' than the common Weibo area, is that people posting within the Super Topic can decide whether or not they also want their comment shared on their own Weibo page or not. If they choose not to, their comments or posts will only be visible within the Super Topic community.
By Manya Koetse & Gabi Verberg, with contributions from Boyu Xiao
Spotted a mistake or want to add something? Please let us know in comments below or email us.
©2019 Whatsonweibo. All rights reserved. Do not reproduce our content without permission – you can contact us at info@whatsonweibo.com
Why Trump Has Two Different Names in Chinese
Why does 'Trump' have multiple names in Chinese?
First published , updated version published March 7, 2019
It is confusing even for Chinese netizens and journalists: why does Donald Trump have multiple names in Chinese? And which is the right one to use? What's on Weibo explains.
Donald Trump has two most commonly used different names in Chinese. In Mandarin*, they are Tèlǎngpǔ (特朗普) and Chuānpǔ (川普). Both names have been used by Chinese mainstream media and netizens for years.
*(Due to the scope of this article, we'll just use the Mandarin pinyin here.)
In the Chinese translation of Donald Trump's autobiography The Art of the Deal (1987), the 'Tèlǎngpǔ' transliteration is used, whereas the translation of the George Ross book Trump-Style Negotiations (2008) uses 'Chuānpǔ' as the Chinese name for Trump.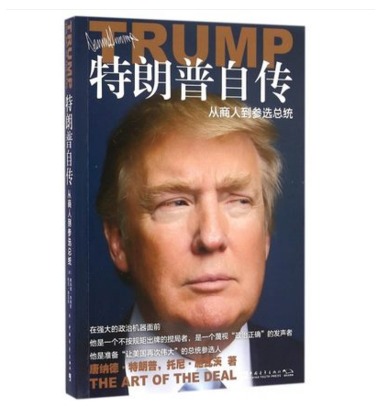 Considering that Trump is making headlines every day, more people are wondering why Trump has two Chinese names, and which one is the correct name to use. There are even discussions about the topic on Chinese social media.
Why are foreign names translated?
Why are non-Chinese names actually translated into Chinese at all? With English and Chinese being such vastly different languages with entirely different phonetics and script, the majority of Chinese people will find it hard to pronounce a foreign name that is written in English.
Writing foreign names or terms in Chinese script has a long history and practical reasons which won't be further elaborated on here. At present, aside from being standardized, it does not just help Chinese speakers to pronounce these words, it also makes it easier to remember them. Most Chinese names usually consist of two or three characters; the first character is the surname, and the last character(s) is the given name.
Translating a name to better adapt to the culture in which it is used does not only happen with English names in China; you often see the same happening with Chinese names in foreign countries.
In that case, the first character (surname) is moved to the back, and the given name changed into an English one. Alibaba's Ma Yun, for example, has become globally known as 'Jack Ma.' Film star Zhao Wei is called 'Vicky Zhao', Tencent's Ma Huateng is known as 'Pony Ma,' and the popular actress Lin Yun is called 'Jelly Lin.'
The right way to translate a foreign name in Chinese
There are multiple ways to translate a foreign name to Chinese. Most commonly, a name is translated into Chinese characters that are phonetically similar to the original name, without necessarily being very meaningful. The transliteration of 'Hillary' (Clinton), for example, is 'Xīlālǐ' (希拉里). 'Bush' is translated as 'Bùshí' (布什).
Another option is to choose a name purely based on meaning rather than phonetics. One example is Elvis Presley, who is called 'Cat King' (Māo Wáng 猫王) in Chinese, which stays close to his nickname "The Hillbilly Cat."
The best option when translating a foreign name into Chinese, however, is to make sure it stays close to its original pronunciation while also using elegant characters. In other words; it is nice when a name's translation makes sense both phonetically and semantically. Marilyn Monroe's last name in Chinese is Mènglù (梦露), for example, which sounds like 'Monroe' and has the characters for 'Dream Dew' – a perfect transliteration for such a dreamy actress.
Even when the characters used for a foreign name in Chinese are not necessarily intended to convey a certain meaning, it is important that they do not have any negative connotations. Nobody wants a character in their name associated with divorce, disease or death – it is believed to bring bad luck.
Another thing is that it is considered helpful for foreign names in Chinese is to maintain a 'foreign flavor' to it, to make it clear that the name is actually a transliteration. To give an example raised in this Nikkei article: President Reagan's name is generally translated as Lǐgēn 里根 in Chinese – the characters being somewhat uncommon for a Chinese name.
The same name could also be written with the characters 李根, very common for a Chinese name, but then it would be difficult to know whether a media report is talking about Reagan the President or just a local Chinese person by the same name. Transliterations of foreign names, therefore, are often easily recognizable as foreign names on purpose.
Trump, Tèlǎngpǔ, and Chuānpǔ
In the case of Trump, his Chinese names are mainly chosen for phonetic reasons, with different sources using different characters. Part of the challenge in deciding the right Chinese translation for his name, is the fact that Chinese does not have consonant cluster 'tr' as one sound.
The Chinese-language Nikkei newspaper dedicated an op-ed written by Chinese scholar Ke Long (柯隆) to the matter, who argues that although it may all seem trivial, it is actually quite confusing and unpractical for president Trump to have more than one name in Chinese.
The Chinese media in Taiwan, Hong Kong, and most overseas Chinese-language media, refer to Trump as 'Chuānpǔ' (川普).* According to the World Journal, the biggest Chinese-language newspaper in the US, it is the only proper way to translate this name, yet most Chinese state media and Chinese-language UK media (such as BBC) all use 'Tèlǎngpǔ.'
* (The Chinese version of The New York Times 纽约时报中文版 is an exception, as 'Tèlǎngpǔ' 特朗普 is generally also used in this publication.)
Author Ke Long explains that Chinese translations of foreign names try to stay as close as possible to the pronunciation of a name in its original language. This is why the name of the city 'Paris' is pronounced 'Bālí' (巴黎) in Mandarin Chinese, staying close to the French pronunciation, and 'Amsterdam' being 'Āmǔsītèdān' (阿姆斯特丹), which follows the city's Dutch pronunciation.
If the British would pronounce 'Trump' as 'te-lan-pu,' then it would thus perhaps be more understandable why media such as the BBC would write Tèlǎngpǔ. But they don't pronounce it like that, Ke Long argues, saying that the use of 'Tèlǎngpǔ' thus does not make sense, and is actually closer to the Japanese way of writing Trump's name ('トランプ': to-ra-n-pu).
More so, the author writes, it does not make sense for Chinese media to take over the British transliteration of the Trump name. Considering Trump is American, Chinese media should follow the translations made by American media. He also notes that if it would be about the Prime Minister of Britain, the Chinese transliteration should follow the one used by the media in the UK.
Although the Nikkei author seems to advocate for a singular use of 'Chuānpǔ' by all media, no Chinese media are necessarily 'wrong' in their transliteration of the name Trump. The 'Tèlǎngpǔ' 特朗普 translation follows the example of outlets such as the BBC, while Chuānpǔ 川普 follows that of other media.
Some Chinese bloggers argue that Chuānpǔ 川普 is the best way to write Trump's name, because the first character, that actually means 'river,' is commonly used in Chinese, making the name sound more 'natural' and easy to pronounce than 'Tèlǎngpǔ.' Moreover, they argue that the Mandarin 'chuan' sound is more appropriate to convey the pronunciation of 'tr' than the 'te-lang' way.
In the end, the reason why Trump has two names most commonly used in Chinese is just a matter of media, with various mainstream outlets adopting different names since Trump first made headlines, and without there being any clear consensus on which Chinese name to use across all these different Chinese-language media platforms around the world.
Chuángpù and Chuángpò?
On Chinese social media, President Trump even has more than two names. There are also netizens referring to him as 床鋪, 闯破 or 床破 (Chuángpù/Chuángpò); these are all transliterations that contain strange or negative characters, making the name unrefined and harsh-sounding on purpose to make the name 'Trump' look and sound bad.
Although there have been online discussions on the right transliteration for the name Trump, it is unlikely that there will be one official Chinese name for the US President in the near future. Xinhua News, China's official state-run press agency, has consistently been using Tèlǎngpǔ 特朗普 for years, and will probably continue to use it.
Many netizens simply use both versions of his name in one post to avoid confusion, and some news reports have even started using both names in its headlines (image below).
Despite the somewhat confusing situation at hand, there are also those who do not seem to mind at all. "Who cares if it is Tèlǎngpǔ or Chuānpǔ anyway?" one netizen says: "In this day and age, we all know who it is we are talking about."
– By Manya Koetse
Follow on Twitter or Like on Facebook
This article first appeared in 2017 and has been republished with various corrections:
– The first version did not properly convey the argument made by author Ke Long in his Nikkei piece, which is more clearly laid out in this version.
– This version has added some extra information coming from sources after 2017.
Spotted a mistake or want to add something? Please email us.
©2019 Whatsonweibo. All rights reserved. Do not reproduce our content without permission – you can contact us at info@whatsonweibo.com