Chinese Online Responses to the 'TikTok Problem'
Trump's TikTok and WeChat bans have been all the talk over the past weeks. These are the main viewpoints on the issue as recently discussed on Chinese social media.
News of US President Trump signing executive orders on August 6th to prohibit transactions with TikTok and WeChat parent companies Bytedance and Tencent remains a hot topic of discussion on social media.
Both apps have been described as posing a threat to America's national security, with President Trump claiming that the app's use in the United States heightens the risk of potential espionage and blackmailing practices. The apps are also accused of censoring content that is deemed politically sensitive to the Chinese government, and of being channels for disinformation campaigns.
Over the past three years, Bytedance's Tik Tok app has become super popular in the United States, where it has approximately 100 million active users. Tencent's WeChat has 19 million daily active users in the United States.
Until Trump's executive orders go into effect (the September 20th deadline has been moved to November 12th), much is still unclear about the possible consequences of such a ban – and what the (vague) orders actually mean.
Will Tik Tok be sold to an American company? Will TikTok and WeChat be banned from Apple and Google app stores? How will the ban affect those for whom Wechat is an important communication tool in their everyday personal and business life? Will iPhone users in China still be able to use China's number one app?
While news developments are still unfolding, the "TikTok problem" remains to be a hot topic on Chinese social media, with hashtags such as "How Do You See the TikTok Storm?" (#如何看待tiktok风波#) and "What's the Main Goal of Trump Banning TikTok?" (#特朗普封禁TikTok的核心目标是什么#) receiving thousands of views and comments.
These are the main takes on the issue in the Chinese online media spheres recently.
"It's all about US (technological) hegemony"
During a press conference on August 12, China's Ministry of Foreign Affairs spokesperson Zhao Lijian (赵立坚) expressed that America was showing "bad table manners" for pressing down on "non-American companies," and that the Tik Tok app had "nothing to do with national security."
The fragment went viral on Chinese social media and was reposted many times by media accounts and Chinese web users.
Under the hashtag "Zhao Lijian Responds to the Tik Tok Problem" (#赵立坚回应涉TikTok问题#, 87 million views on Weibo), many Weibo users noted how Zhao did not say that the US was pressing down on 'Chinese' companies, but that it is suppressing 'non-American' companies ("非美国企业"), suggesting that it is all about American power and hegemony.
A few days earlier, Chinese state media outlet Global Times also published an article stating that, according to legal experts, the US government will be able to order Apple and Google to remove all products owned by ByteDance from app stores around the world based on the recent executive orders.
Similar to the statement issued by China's MOFA, Global Times also writes that the Trump administration "has displayed its ugly face that prevents any non-US company to break the US technological hegemony." The issue of Chinese apps threatening US "national security" is called "a shameless excuse" that is used to "destroy China's most successful globalized internet company."
The phrase 'non-American companies' was probably also used by Zhao to emphasize that Bytedance has stepped up efforts over the past year to separate its international Tik Tok business from its China-based operations.
The company took on Disney's head of streaming efforts Kevin Mayer to become its CEO of TikTok, an app that is different from its Chinese version, Douyin (抖音).  TikTok claims that all US user data is stored in the United States, with backup redundancy in Singapore, and that their data is not subject to Chinese law.
Other media outlets, such as Sina Tech, also stress the fact that any claims of TikTok or WeChat posing a risk to US national security are completely unsubstantiated and are merely another excuse to target Chinese products.
"The success of TikTok undermines the absolute American influence on the internet," one Weibo commenter (@财务琳姐) writes: "They've nothing left to do but to discredit China." Others say: "They're beating down on China's entire internet business to contain China's developments."
The same sentiments were reiterated by Zhao Lijian in a press conference on August 18, where he said that the US is engaging in a deliberate attempt to "discredit and suppress" Chinese companies.
"Shooting themselves in the foot"
A recurring way of responding to executive orders on WeChat and Tik Tok in Chinese online media, is that a possible ban on these Chinese apps would only have negative consequences for the United States.
Directly after news came out on Trump's executive orders, the question "Apple or WeChat" started trending on Chinese social media, with many assuming that a possible ban would mean that Apple phones will no longer allow WeChat on its phones.
For the majority of people, the question is not a difficult one. As a messaging, social media, payment app and more, WeChat has become virtually indispensable for Chinese web users – they would simply stop buying iPhones.
The hashtag "US Shutting Down WeChat Will Affect iPhone Sales" (#美国封杀微信将影响iphone出货量#) discusses the stance of analyst expert Guo Mingji (郭明錤), who recently said that the ban on WeChat will have major impact on iPhone sales and could possibly lead to a drop of 25-30% in its sales volume.
One Weibo user (@赵皓阳) commented: "For the Chinese market, not using an iPhone could have some impact, but not using WeChat would mean cutting yourself off from society."
"Ban it, just ban it, Chinese people will just switch to the high-end Huawei phones, and it will beat down Apple – great," another netizen (@黄多多成长记) wrote.
"Shifting public attention away from COVID19 crisis"
The COVID19 crisis in the US has been receiving a lot of attention in Chinese media recently, and the American struggle to contain the virus is often linked to Trump's mission to crack down on Tik Tok, WeChat, and Huawei.
"Focus on your own COVID19 epidemic, instead of trying to divert the attention all the time," one Weibo user (@凯MrsL) writes. Similar comments surface all over Chinese social media, suggesting that the 'anti-China' strategy is just a way to distract the attention from the continuing spread of the coronavirus in the US.
Others write that Trump has made "a terrible mess," and that "beating China" is the only card he has left to play. "This all about the upcoming elections," some suggest.
The People's Daily wrote on August 18 that, since the US is confronted with the severest situation of COVID-19, it should make "greater efforts than any country in the world to cope with the pandemic," adding: "Surprisingly, it seems that such normal logic doesn't exist in the minds of certain U.S. politicians."
"An eye for an eye"
Amid all different perspectives in which the recent Tik Tok/WeChat ban developments are discussed, there is also one other recurring sentiment that stands out.
Reflecting on the Chinese online environment, there are also multiple Weibo users who argue that China virtually blocked so many American companies from thriving in the Chinese digital market (unless they would be willing to transform their products to comply with China's strict cyber regulations), that it is not surprising that the US would also strike back to make sure Chinese companies cannot thrive in the American digital environment.
China has already banned so many American products, from Google to Facebook, from Instagram to Pinterest and Twitter, that "there is nothing left to ban" for China: "We have few countermeasures left to take."
By Manya Koetse
Follow @WhatsOnWeibo
Spotted a mistake or want to add something? Please let us know in comments below or email us. First-time commenters, please be patient – we will have to manually approve your comment before it appears.
©2020 Whatsonweibo. All rights reserved. Do not reproduce our content without permission – you can contact us at info@whatsonweibo.com.
The Rise of Facial Recognition in China's Real Estate Market
Some homebuyers counter the rise of facial recognition technology in real estate offices by wearing helmets during their visit.
The issue of Chinese real estate agents using facial recognition techniques to collect information about their clients has sparked privacy concerns among Chinese social media users.

– By Manya Koetse, with contributions from Bobby Fung

A recent news report by Southern Metropolis Daily exposes how more and more real estate offices in China are working with facial recognition technologies to collect personal information about their prospective clients.
This is not the first time that the widespread use of facial-recognition techniques in the real estate industry receives attention in Chinese media. In 2019, some blogs already raised concerns over the use of such techniques and the negative impact it could have on homebuyers.
But why would the real estate industry benefit from buying expensive face recognition systems?
One reason is that these AI techniques could earn those within the industry a lot of money while reducing time-consuming conflicts over commission fees.
Using facial recognition within the real estate industry solves existing problems regarding the practice of commissions and splits in compensation, as the techniques can register when, where, and how often a certain client visited, and through which channels the eventual property purchase was made.
Besides the fact that the registration of biometric information violates the privacy of visitors, it could also mean they, as homebuyers, are losing out on big money. First-time visitors, not yet registered by the smart facial recognition cameras, can get much higher discounts.
The report by Southern Metropolis Daily claims that homebuyers could end up paying up to 300,000 yuan ($45,560) more when buying property if their face was previously recorded.
This is, among others, because agencies make a distinction between homebuyers who first come to view a property following a real estate agent's own marketing campaign (a 'natural visitor' 自然到访客户) and those who have come through an intermediary ('渠道客户'). In the latter case, the company also has to pay a commission fee to the intermediary.
This system has led to some potential homebuyers wearing helmets when visiting a real estate agency. Images of a certain 'Brother Helmet' (头盔哥) viewing property previously attracted attention online.
One of the companies that is mentioned by Southern Metropolis Daily as providing this kind of smart camera systems to companies is the Shenzhen-based Myunke (Mingyuan Yunke 明源云客), an internet company focusing on the "intelligent transformation and upgrading" of real estate marketing.
On Weibo, dozens of commenters suggest that the use of these techniques in China's real estate industry is already widespread, with some sharing their own experiences as homebuyers and others saying: "I work in this industry, and it's true."
"Where's our privacy?! This is too scary!", others write, with some saying that the root of the problem lies in China's "overly lax privacy protection."
The ubiquity of commercial use of facial recognition has been attracting more attention recently amid rising privacy concerns.
One example is the use of built-in smart cameras by digital advertisement billboards, which measure customers' reactions to advertisements. These digital billboard record, for example, if people look at the advertisement, how long they stay interested, and if they are male or female.
Earlier this week, a court in Hangzhou ordered a local wildlife park to delete the facial recognition data of one of its patrons, saying it was "unnecessary" and "lacked legitimacy." An associate law professor at Zhejiang Sci-tech University named Guo Bing sued the safari park in 2019 for using mandatory facial recognition systems to register him and his wife as park visitors.
As reported by Sixth Tone, Guo decided to file this lawsuit on the grounds that the park had violated China's consumer rights protection law by collecting sensitive personal information without the permission of its patrons.
In light of the heightened concerns around privacy and commercial use of facial recognition, a draft law to ban facial recognition systems in residential communities was recently submitted to the local legislation department in Hangzhou. This move may signal a stricter overview or even ban of mandatory collection of facial scans in residential areas.
Whether or not the use of facial recognition systems in real estate sales will be curbed any time soon is unclear. Some experts have pointed out, however, that the necessity and legitimacy of employing such techniques – which only protect the interests of the company and not the interest nor rights of the clients – is highly questionable.
Spotted a mistake or want to add something? Please let us know in comments below or email us. First-time commenters, please be patient – we will have to manually approve your comment before it appears.
©2020 Whatsonweibo. All rights reserved. Do not reproduce our content without permission – you can contact us at info@whatsonweibo.com.
Shandong Woman Dies after Suffering Abuse by In-Laws over Infertility
Anger over Shandong abuse case: "Is this how the law protects women?!"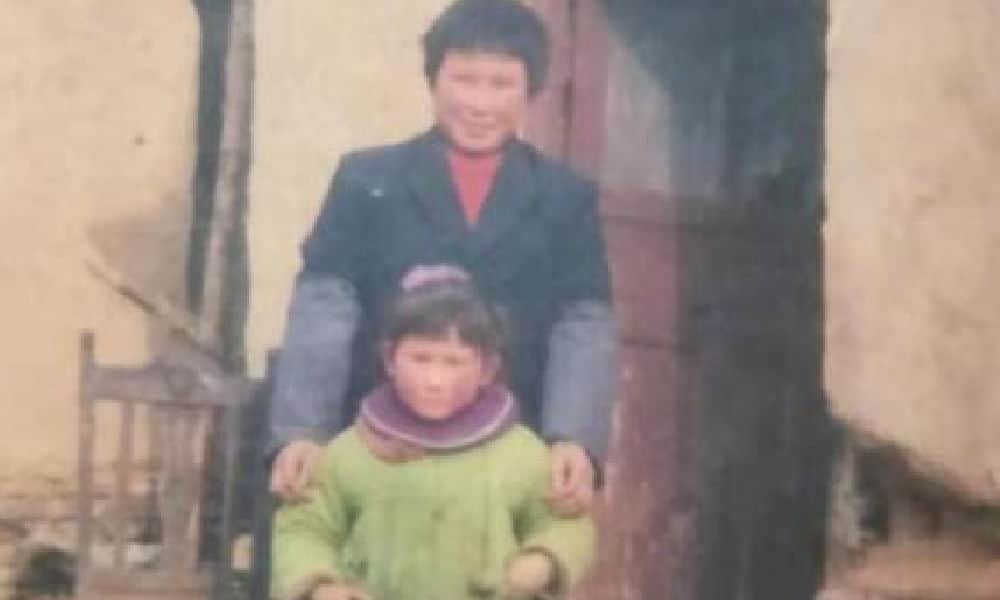 Just a month after the tragic story of a Chinese vlogger being killed by her husband triggered outrage on social media, another extreme domestic abuse case has gone trending on Weibo.
This time, it concerns the story of the 22-year-old woman named Fang Yangyang (方洋洋) who lived in Fangzhuang village in Dezhou, Shandong Province. The woman passed away in 2019 after suffering prolonged abuse by her husband and in-laws. Chinese media report that the abuse was related to Fang's infertility issues.
Fang married her husband Zhang Bing (张丙) in November of 2016. It was an arranged marriage, with Zhang's parents paying a bride price of 130,000 yuan (almost $20,000).
When Fang did not get pregnant after marrying her husband, she started suffering severe emotional and physical abuse at the hands of her husband and in-laws, beginning in July of 2018. Zhang and his parents reportedly beat Fang with wooden rods, refused to let her eat, locked her up, and let her freeze outside in the cold.
Fang, who weighed 180 pounds (80 kilograms) when she got married, only weighed 60 pounds (30 kilograms) in early 2019. Beijing News reports that Fang, malnourished and weak, died on January 31st 2019 after suffering another beating by her in-laws.
The case received more attention on social media this week as the local Yucheng People's Court (山东禹城法院) reviewed the case after an earlier verdict in January. The retrial is set to take place on November 27.
In January 2020, the court sentenced Fang's husband and his parents for the crime of abuse. The victim's father-in-law, Zhang Jilin (张吉林), received three years in prison, her mother-in-law, Liu Lanying (刘兰英), got 26 months in prison, and her husband's sentence was suspended with a three-year probation time, as reported by Sixth Tone and China Daily.
The relatively light punishments triggered anger on Weibo, where the hashtag "Woman Suffers Abuse by In-Laws for Being Infertile and Dies" (#山东一女子因不孕遭婆家虐待致死#) has been trending for days, along with other similar hashtags (#女子因不孕被夫家虐待致死案重审#, #山东女子因不孕被虐待致死#).
A statement issued by Yucheng People's Court said the court gave the defendants lighter punishment because they were truthful about their crimes and, in advance, paid a voluntary compensation of 50,000 yuan ($7630). The verdict will now be withdrawn.
In an interview with Southcn.com, Fang's cousin stated the family had contacted police before when Fang's in-laws would not allow the family to see her. The second time they contacted the police was after Fang had died.
Sources close to the family state that Fang's mother had been diagnosed with a mental condition, with Fang allegedly also showing signs of mental disability, although this has not been verified by official sources. There are also sources claiming that the father-in-law, Zhang Jilin, was a heavy drinker who would get aggressive when drunk.
On social media, many people are outraged. "I just don't understand it!", one person writes: "It's just because of societal pressure that this case is now going on retrial. But this is not justice!"
Public anger about the case grew louder due to another case trending at the same time, in which a Shenzhen mother who beat her 12-year-old daughter to death received a ten-year prison sentence (#母亲失手打死12岁女儿获刑十年#).
"This is unimaginable," one Weibo user wrote: "Isn't the idea of sentencing someone to actually punish them?!"
"This pains me so much, is this the actual society we're living in?"
Besides the anger over China's criminal justice system when it comes to domestic violence, there are also those who express disgust over the fact that the Zhang family apparently arranged a marriage for the sole purpose of producing offspring. "Are we still living in the Qing Dynasty?"
Many of the comments online are similar to those that flooded social media after the death of Lamu: "Is this how the law protects women?!"
We will report more on this story after November 27.
By Manya Koetse
Follow @WhatsOnWeibo
Spotted a mistake or want to add something? Please let us know in comments below or email us. First-time commenters, please be patient – we will have to manually approve your comment before it appears.
©2020 Whatsonweibo. All rights reserved. Do not reproduce our content without permission – you can contact us at info@whatsonweibo.com.