Critical Fans: Weibo Superstar Xie Na Under Attack By Her Own Supporters
Even Weibo's number one celebrity can clash with their fans.
Chinese idol fans are often known for their unwavering loyalty army-like bearing, especially when defending their messiah from haters. However, as recent cases involving boyband Nine Percent and host Xie Na show, this vitriol might be turned against the celebrities themselves should their engagement with these online legions be lukewarm.
Are the fans there to serve their idol, or the other way round? Fanatical fandom that takes idol-worshipping to extreme heights is nothing new on the Chinese Internet. What is unusual is when the idols themselves get checked by their own fans for inappropriate behavior.
For a couple of days now, host of Happy Camp, actress and no. 1 star Weibo superstar Xie Na (谢娜) has come under attack from her fans for her performance in Chinese hit reality show Viva La Romance (妻子浪漫旅行), where four famous couples go on holiday together. According to Xie Na's fans, she mentioned her husband, famous singer Jason (张杰), too often during the show despite several warnings from fans in the past to keep her affection under wraps.
To cool down the bubbling dissatisfaction among her fanbase, Xie Na engaged her fans in a Weibo discussion. She soon regretted this decision as the diplomatic initiative blew up in her face when she refused to acknowledge any wrong or listen to her fans' suggestions. After being continually criticized by her fans, she made it clear how vexing this all was, posting comments such as: "Oh, so this is what prattling on Weibo is like," "[This is] prattling, I'm out", and "There is so much resentment, why can't everybody be happy?".
This is where it all went really downhill. Xie Na's intransigence led to a fan walk-out. In a statement on Weibo, a spokesperson for the official Xie Na Weibo fan group announced that it had been handed over to Xie Na's management. In that same statement, the spokesperson explains: "(Xie Na), you entered the discussion on Weibo where people are giving you no more than 15 suggestions, of which only some were regarding your husband […]. We only try to help you, it is up to you whether you listen or not, but instead, you just write us off by saying we are resentful."
In reaction to the commotion, Jason posted a lengthy statement on Weibo explaining that the director of Viva La Romance required Xie Na to talk about her husband; after all, the program is all about married couples. He also added that a few days of filming gets edited into a one-hour episode and what does and does not get aired is not Xie Na's decision, suggesting that the critical fans' view was somehow skewed.
Fellow celebrities and co-stars from Viva La Romance, Ying Caier (应采儿), Ying'er (颖儿) and Cheng Lisha (程莉莎) spoke out in defense of Xie Na. In a post on Weibo, Ying Caier wrote: "If we are not to talk about our own husbands, then whose husband are we supposed to talk about? Isn't the show called Viva La Romance?". (Note that the English title of the program is not a literal interpretation of the Chinese title which is: "The Wife's Romantical Holiday").
The dispute got much attention on Weibo. Both the hashtags "Jason backs Xie Na," and "Xie Na gets hatred by fans in a discussion about herself" racked up 590 million and 530 million views on Weibo within the first 24 hours.
Xie Na is not the first star to be confronted with disapproving fans. November last year, some fans decided to engage in fantasy "couple pairing" of the popular boyband NINE PERCENT (百分九少年), igniting the anger of both the boyband and other fans by shouting slogans that two members of the boyband, Kun (蔡徐坤) and Wang Ziyi (王子异) were "married."
In a short clip that went viral on social media, a dozen fans hold up posters and shout: "Yi (Wang Ziyi) and Kun are real, they are married!" (异坤是真的,异坤结婚了). At the time, the hashtag "Kun and Wang Ziyi couple pairing fans shout slogan" got over 120 million views with many people discussing how far fans meddling in the life of their idols should go.
In some Weibo reactions, many fans showed their support for the two superstars, writing: "Leave them (Kun and Wang Ziyi) alone!", many others condemned the fans that started the incident by saying: "Is this what you call being a fan?" and "You must be ashamed of yourselves!"
Quickly after the video incident, Kun uploaded a picture on his Instagram account of an empty circle drawn against a white background, with the comment: "My attitude towards the matter is like the picture, I have no words and there is nothing I can do".
This disinterested approach seemed to have worked, as the clash between the Nine Percent fans soon blew over; perhaps that same approach would have worked for Xie Na as well, who has not yet reacted to her official fan group's walk-out.
By Gabi Verberg, edited by Eduardo Baptista
Spotted a mistake or want to add something? Please let us know in comments below or email us.
©2019 Whatsonweibo. All rights reserved. Do not reproduce our content without permission – you can contact us at info@whatsonweibo.com
'First Lady of Hong Kong TV' Lily Leung Passes Away at Age 90
Chinese netizens pay their respects to veteran actress Lily Leung Shun-Yin (1929-2019), who passed away on August 13.
While the Hong Kong protests are dominating the headlines, the death of Hong Kong veteran actress Lily Leung Shun-Yin (梁舜燕) has become a top trending topic on social media site Sina Weibo under the hashtag "Hong Kong Actress Liang Shunyan Dies from Illness" (#香港演员梁舜燕病逝#).
The actress was born in Hong Kong in 1929. She starred in dozens of television series, including the first TV drama to be locally broadcasted. She became known as "the first lady of Hong Kong TV."
Leung acted for TVB and other broadcasters. Some of her more well-known roles were those in Kindred Spirit (真情) and Heart of Greed (溏心风暴).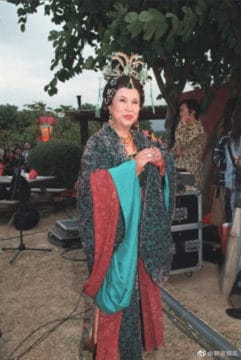 Leung, also nicknamed 'Sister Lily' (Lily姐), passed away on August 13. According to various Chinese media reports, the actress passed peacefully surrounded by family after enduring illness. She was 90 years old.
"I've seen so much of her work," many Weibo netizens say, sharing the favorite roles played by Leung. "I always watched her on TVB while growing up, and will cherish her memory," one commenter wrote.
Another well-known Hong Kong actress, Teresa Ha Ping (夏萍), also passed away this month. She was 81 years old when she died. Her passing away also attracted a lot of attention on Chinese social media (
#演员夏萍去世#).
Many people express their sadness over the fact that not one but two grand ladies from Hong Kong's 20th-century entertainment era have passed away this month.
"Those people from our memories pass away one by one, and it represents the passing of an era," one Weibo user wrote.
"Two familiar faces and old troupers of Hong Kong drama – I hope they rest in peace."
By Manya Koetse
Follow @whatsonweibo
Spotted a mistake or want to add something? Please let us know in comments below or email us. Please note that your comment below will need to be manually approved if you're a first-time poster here.
©2019 Whatsonweibo. All rights reserved. Do not reproduce our content without permission – you can contact us at info@whatsonweibo.com
Iconic Shanghai Singer Yao Lee Passes Away at the Age of 96
Yao Li, one of the seven great singing stars of Shanghai in the 1940s, has passed away.
Chinese singer Yao Lee (姚莉), the 'Queen of Mandarin pop,' passed away on July 19 at the age of 96.
The singer, with her 'Silvery Voice,' was known as one of the seven great singing stars ("七大歌星") of Shanghai of the 1940s.
For those who may not know her name, you might know her music – one of her iconic songs was used in the hit movie Crazy Rich Asians.
Yao's most famous songs include "Rose, Rose, I Love You" (玫瑰玫瑰我爱你), "Meet Again" (重逢), and "Love That I Can't Have" (得不到的爱情).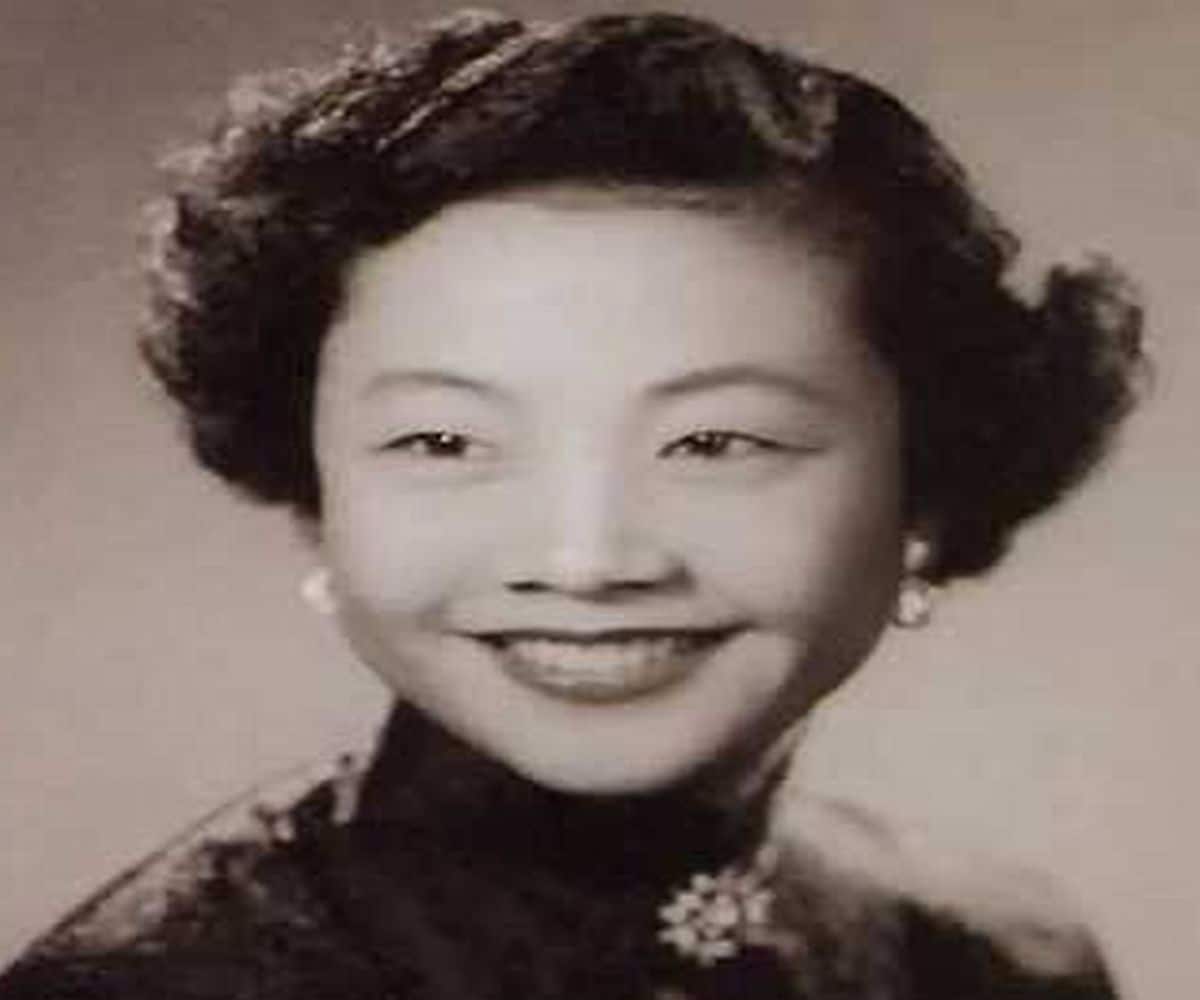 Yao, born in Shanghai in 1922, started singing at the age of 13. Her brother Yao Min was a popular music songwriter.
When popular music was banned under Mao in the 1950s, Hong Kong became a new center of the Mandarin music industry, and Yao continued her career there.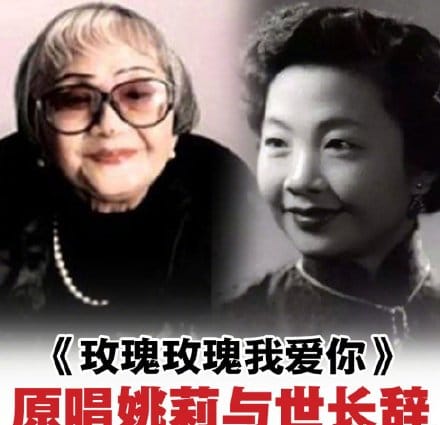 On Weibo, the hashtag Yao Lee Passes Away (#姚莉去世#) already received more than 200 million views at time of writing.
Many Chinese netizens post candles to mourn the death of the popular singer, some call her passing "the end of an era."
"Shanghai of those years is really where it all started," others say.
Listen to one of Yao's songs below:
By Manya Koetse
Follow @whatsonweibo
Spotted a mistake or want to add something? Please let us know in comments below or email us. Please note that your comment below will need to be manually approved if you're a first-time poster here.
©2019 Whatsonweibo. All rights reserved. Do not reproduce our content without permission – you can contact us at info@whatsonweibo.com