Weibo Watch: China's Farm Fever
From Becoming a Farmer to Dopamine Dressing – these are the China trends to know this week from Weibo and beyond.
PREMIUM NEWSLETTER | ISSUE #5 | READING TIME: 7 MIN
This week's newsletter:
◼︎ 1. Editor's Note – China's farm fever
◼︎ 2. What to Know – Highlighting hot topics
◼︎ 3. What Lies Behind – Spotted by news editor Miranda
◼︎ 4. What's Trending – A closer look at the top stories
◼︎ 5. What's Noteworthy – Small news with big impact
◼︎ 6. What's Popular – The latest buzz in arts & pop culture by Zilan
◼︎ 7. What's Memorable – Best reads from the archive
◼︎ 8. Weibo Word of the Week – The catchword to know by Slow Chinese
Dear Reader,
On Weibo, every day at 9:30 am, the official account of Become a Farmer starts their daily check-in livestream session. Just as China's office workers are beginning their workday, they can tune in on social media to watch young men fertilizing farmlands, feeding cattle, or harvesting crops in Zhejiang province.
Become a Farmer is the latest hit TV show by iQIYI. Spanning 190 days, the series follows a "farming squad" of ten carefully selected male semi-celebrities in a rural village as they manage a 23-acre farm and experience the challenges of agricultural life. In addition to the daily show, there is a morning livestream, and viewers can also follow their favorite farmers through their social channels and daily vlogs.
The hit show is bringing the Chinese countryside closer to young, urban viewers, allowing them the chance to interact with the series and farmers. Getting a 8.9 rating on Douban and receiving over 4.7 billion views on Weibo, the show is harvesting success among netizens.
Behind the scenes, Chinese propaganda departments must be delighted with the show's success. Empowering China's youth and revitalizing rural areas are both crucial themes for China's leadership. Earlier this month, Xi Jinping encouraged students to contribute more to rural revitalization, suggesting that immersing oneself in rural areas to understand the well-being of the people embodies the desirable spirit of Chinese youth in the new era.
The message goes beyond ideology. As more Chinese youth find themselves without work in a highly competitive urban job market, they are encouraged to return to villages and help build and boost rural economies, which is especially important in light of China's food security and a growing economic gap.
As these themes gain importance, they are playing an increasingly prominent role in China's entertainment industry. While there have been other reality series and TV dramas focusing on the countryside before, Become a Farmer is particularly immersive and serves as an example for the youth. "The post-80s generation doesn't want to farm, the post-90s generation doesn't know how to farm, and the post-00s generation doesn't even ask about farming," wrote a Chinese media outlet on Weibo, using the hashtags "Who will cultivate China's land in the future?" (#未来中国谁来种地#).
Meanwhile, on social media, some people admit that they have been learning more about ploughing devices and tractors since the start of the show. Others dream of exchanging their office jobs for the countryside, while some simply appreciate the show as a breath of fresh air in an online media environment filled with fast-food variety shows and quick videos. With the growing interest and excitement surrounding these shows, it's safe to say that we can expect a bountiful harvest of more Chinese productions focused on farm work and rural life in the near future.
For more about the show, read the latest article by Wendy Huang. For all this and more, see our list of featured articles where we explore the major trends that have recently captured the attention of Chinese social media users. What's on Weibo intern Zilan Qian, news editor Miranda Barnes, and Andrew Methven at Slow Chinese have contributed to this week's newsletter.
Last week, I joined Yuval Weinreb's China podcast, which is the most popular China-focused podcast in Israel. We spoke about the main social media platforms in China, the way they impact public discourse despite censorship, and discussed examples of their influence on Chinese society. Want to tune in? Listen on Spotify here, or on Apple Podcast here.
I always like to hear more about the China topics you'd like to know more about. Contact me via email or DM, or follow me on Twitter for the latest news and trends.
Best,
Manya
What to Know
Highlighting hot topics
◼︎ Cathay controversy. The biggest China social story of the past week started with one passenger exposing Cathay cabin crew mocking & discriminating against non-English speaking (Mainland) passengers. His complaint and this audio snippet led to them being fired, and a social media storm. (Hashtag: #国泰空乘歧视乘客录音曝光#).
◼︎ Second Covid peak. China is facing a new Covid wave. According to Chinese epidemiologist Zhong Nanshan, the end of this year's Covid peak will be reached in late June. The number of infections could reach 65 million a week. The XBB variant of Covid is the dominant strain in the second wave of Covid that is trending on Chinese social media. (Hashtag: #钟南山称6月底或是今年疫情高峰#).
◼︎ China's C919. On Sunday, China celebrated an aviation milestone as its first domestically manufactured passenger jet completed its maiden commercial flight from Shanghai to Beijing. With the successful launch of the COMAC C919, China is positioning itself to challenge industry giants like Boeing and Airbus. (Hashtag: #C919商业首飞成功#).
◼︎ Yunnan protests. Violent clashes erupted between protesters and a substantial police force over the weekend in Nagu, a predominantly Muslim town in Yunnan Province. The unrest was allegedly triggered by the authorities' plan to demolish the dome of the ancient Najiaying Mosque. The topic is censored on Weibo, Douyin, and beyond, but videos of the clashes circulated on Twitter (link).
◼︎ Baidu dethroned. Baidu, often referred to as 'the Chinese Google', is no longer China's no 1 search engine. Bing has now surpassed Baidu to become the largest desktop search engine in mainland China. As the top went trending, commenters expressed that they started to disliked the messy lay-out of Baidu and how users are 'getting bombarded' with ads and news content. (Hashtag: #百度已不是中国第一大桌面搜索引擎#).
◼︎ Shenzhou XVI launch. On Tuesday afternoon, May 30, the crew of China's Shenzhou 16 space mission arrived at the Tiangong space station, marking the beginning of a five-month mission for the three astronauts – including the country's first civilian team member. The topic received over 500 million views on Weibo. (Hashtag: #神十六发射圆满成功#/)
◼︎ Elon in Beijing. After the private aircraft of Elon Musk landed in Beijing, the Tesla CEO reportedly met with Chinese State Councilor and Foreign Minister Qin Gang on May 30. Earlier reports suggested that Musk is expected to meet with senior Chinese officials and visit Tesla's Shanghai factory, marking his first visit to China in three years. (Hashtag: #马斯克私人飞机降落北京#).
◼︎ Death penalty for rapists. Three men convicted of raping minors were executed in China last week. The convicts, who were separately convincted in Hubei's Xiaogan, Shandong's Weifang, and Henan's Anyang, reportedly targeted elementary and junior high school girls through online chat tools before raping them. The topic received over 680 million views on Weibo. (Hashtag: #3名强奸未成年人罪犯被执行死刑#)
What Lies Behind
Note from the news editor, by Miranda
2023 Population Falls Below 8 Million? Implications and Concerns
It all started with a post that supposedly quoted a source from the National Health Committee. According to the post, as of the fifth month of 2023, all expecting mothers who planned to give birth in this year have already registered with hospitals. Based on this data, it is anticipated that the number of babies born in 2023 will fall below 8 million, marking the lowest figure in recent decades. Although this number has not been officially confirmed by the authorities, the topic (#2023年出生人口跌破800万) has sparked widespread discussions as concerns over population decline intensify.
On social media, Chinese population specialist Huang Wenzheng (黄文政) painted a gloomy picture of how China's further population decline could impact various industries. First and foremost, the formula and child care industries would be affected, followed by education, food, and clothing in the next 5-10 years. In the span of 20-50 years, industries such as property, the digital economy, vehicles, tourism, and entertainment would also experience decline. Looking even further ahead, in 50 years, declines are expected in healthcare, elderly services, and the funeral industry. Huang suggests that the government should mobilize nationwide resources to boost the population.
Many individuals have expressed their personal conundrum regarding the pressures of their own lives, let alone the decision to have children, and the population's concern over the long-term impact on the nation. Some question whether they should continue paying into their pension, as there may not be a return on their investment in the future. Others mention facing intense competition in education, career development, and home ownership, which makes the issue of population decline seem distant and unrelated. As much as there is shared anxiety for the nation's future, it apparently isn't enough to convince China's younger generations to overcome their challenges and have more children at an earlier age.
What's Trending
A closer look at the top stories
1: Farmer Fever | With its focus on hard farm work and meeting actual targets, Become a Farmer is a fresh breeze of air for China's variety show business, especially among young Chinese viewers who appreciate the show's authenticity and the calmness of the rural scenes that pose a stark contrast with stressful urban life. These semi-celebrities have actually become farmers, and to legally sell the products grown on their farmland, they've registered as a company.
Read more
2: Carpet Pacific | Cathay Pacific flight attendants mocking non-English speaking passengers by saying, "If you can't say blanket, you can't have it," have sparked a major controversy and caused a marketing catastrophe over the past week. The phrase now represents discriminatory treatment of mainland customers by a Hong Kong company, leading to further discussions on anti-Chinese sentiments in Hong Kong and the role of language in fostering (or hindering) Mainland-HK unity.
Read more
3: The G7 as "Failure" in China's View | After the end of the G7, which was held in Hiroshima from 19 to 21 May, the summit remained a topic of discussion in Chinese online media, where the Group of Seven was criticized and accused of "smearing" and "attacking" China. Perhaps the most noteworthy criticism on the G7 summit came from Foreign Ministry Spokesperson Hua Chunying (华春莹), who suggested the G7 was like a "frog in the well," a direct reference to the well-known fable by philosopher Zhuangzi about a frog in a well who does not believe it when a turtle tells him that the world is bigger than the view from the well.
Read more
4: The Viral Panda | Yaya has become the most talked-about panda of the year. This female panda resided in the Memphis Zoo in the United States for most of her life and attracted significant attention on Chinese social media platforms after netizens expressed concern about her seemingly thin and unhealthy appearance. The concerns surrounding Yaya prompted an online campaign, with netizens advocating for Yaya's return to China. The 23-year-old panda's return to China in late April became a true social media spectacle. Now, a month later, Yaya is trending again. This time, it is her move from Shanghai to Beijing that is hitting the trending lists. After twenty years in the US and one month in Shanghai quarantaine, Yaya's new home will be the main zoo in Beijing, the place where she was born.
Read more
What's Noteworthy
Small news with big impact
Extreme Celebrity Weight Loss Trends | On day one, you only drink soy milk; on day two, you only eat corn; on day four, you can have an egg and some boiled shrimp. Could you do it? Chinese actor Chen Hao (秦昊) recently attracted attention for losing a significant amount of weight in a short time for a role he played. After his wife shared his extreme diet, many people started following it and shared their progress. Qin is not the only Chinese celebrity whose weight loss journey has become an online hype. But behind the relentless pursuit of celebrity weight loss plans lies the issue of body anxiety, particularly among young Chinese women.
Read more
What's Popular
The latest buzz in arts & pop culture, by Zilan
Happy Hormone Fashion | While the concept of dopamine dressing, the art of wearing clothes that boost the happy hormone, has already gained attention from foreign media outlets and style blogs in mid-2022, it only recently captured the imagination of the Chinese fashion scene. Known as duōbā'àn chuāndā 多巴胺穿搭 (Chinese translation of dopamine dressing), this trend revolves around embracing boldly vibrant and saturated colors that often create striking contrasts. Some enthusiasts even liken this style to a spilled and mixed "human palette" (人间调色盘). The influence of dopamine dressing has even made its way into state media, with firefighters' uniforms being playfully labeled as examples of "dopamine dressing" due to their eye-catching orange hue.
Many believe that wearing bright and saturated colors can infuse youthfulness, vitality, and create a positive attitude, fostering a good mood for the wearer. Additionally, this style is seen as a way to express strong personal characteristics, showcasing creativity and individual taste. It aligns with the aesthetic preferences of modern young individuals who value personalization, freedom, and fashion.
However, some offer a deeper perspective, shedding light on the less positive aspects of this trend. They argue that dopamine dressing arises as a reaction to the burdens faced by the younger generation, such as the concept of "involution" and the prolonged practice of wearing masks. As one Zhihu user wrote: "We need a window to experience pleasure, and dressing up in dopamine outfits becomes a window for us to experience pleasure amidst the challenges of life"
What's Memorable
Best reads from the archive
Keeping the School Open for Two Students | For this week's throwback from the archives, and in light of the 'rural revitalization' trend, we've picked this article from 2017 about how small rural school in China are slowly disappearing amid rapid urbanization.
As children move out to the cities with their parents, some schools – once lively village institutions – become empty buildings. In the mountainous region of Youyang County, one teacher kept his school open for two remaining students. School teacher Yang Jinhua, then 54 years old, worked at the same school for 35 years. For the last remaining two pupils, he fulfilled the tasks of teacher, concierge, cook, and school principal. "I would do the same if there was just one child left," he told reporters.
Read more
Weibo Word of the Week
The catchword to know
Our Weibo Word of the Week is 二阳 èr yáng.
It directly translates as "second positive" and has been a phrase at the top of trending lists over the last week on Weibo and other social platforms. The character yáng 阳 means to test positive for a disease, such as COVID. The actual meaning of the phrase is "to get COVID for a second time." That's because there is much talk in China of an imminent second wave of COVID to peak in China over the next few weeks. So everyone is talking about getting COVID again. Expect 二阳 èr yáng to be a phrase you hear a lot if you are travelling to China over the summer!
Want to learn more Chinese? Subscribe to Andrew Methven's super insightful Slow Chinese free newsletter here.

This is an on-site version of the Weibo Watch newsletter by What's on Weibo. Missed last week's newsletter? Find it here. If you are already subscribed to What's on Weibo but are not yet receiving this newsletter in your inbox, please contact us directly to let us know.
Weibo Watch: Walking on Eggshells
In today's Chinese social media environment, both foreign brands and local influencers must tread carefully, as even minor missteps can trigger significant consequences.
PREMIUM NEWSLETTER | ISSUE #14
This week's newsletter:
◼︎ 1. Editor's Note – Walking on eggshells
◼︎ 2. What's Trending – A closer look at the featured stories
◼︎ 3. What More to Know – Highlighting 8 hot topics
◼︎ 4. What Lies Behind – Dr. Pieke on China's influence and interference
◼︎ 5. What's Noteworthy – No consent to marry
◼︎ 6. What's Popular – 'Secret Agent Missions'
◼︎ 7. What's Memorable – Meng Wanzhou back to the Motherland
◼︎ 8. Weibo Word of the Week – "Floracash"
Dear Reader,
Tears and apologies don't seem to mean much in today's social media era.
Not too long ago, a well-known Chinese female university professor known as 'Xiangyi' (相宜) posted an emotional video addressing an issue that happened some time ago. The professor, who previously became an internet celebrity with millions of followers, vanished from the public eye in 2022 due to criticism for her use of the phrase "our Japan" ("我们日本") during a livestream when discussing Japanese authors and their works.
Xiangyi said "our Japan" three times and it sparked backlash, as viewers interpreted it as a sign of her loyalty to Japan over China. In her tearful video, she explained that it was merely a figure of speech ("口头语"), akin to saying, "This is our Teacher Zhang," when introducing someone; "He is one of our Japanese authors." While her choice of words did reflect her affection for the authors, it wasn't necessarily an indicator of her greater commitment to Japan over China.
However, the consequences for Xiangyi were severe. She felt compelled to resign from her university position due to ongoing online harassment and "malicious reports."
Xiangyi's tearful video failed to garner sympathy from netizens, mirroring the response to 'Lipstick King' Li Jiaqi's recent apology video for controversial comments made during a live stream. Both were dismissed as insincere and too little, too late.
Another recent social media controversy revolved around a photo on Apple's Chinese-language webpage. It featured an Asian-looking individual with braided hair, leading some Chinese netizens to claim it insulted China. They believed the hairstyle resembled a queue, worn by male subjects during the Qing dynasty, and that Apple had deliberately and inappropriately used such an image to show Chinese individuals as being backward and unattractive.
It has since become evident that many assumptions about the image were unfounded. Contrary to the initial belief that the photo was exclusive to the Chinese page, the image appeared on Apple's websites in multiple countries and featured a California-based Native American female employee, not of Chinese descent.
Nevertheless, many internet users and bloggers insisted that brands operating in China should pay more attention to the cultural context they operate in to avoid offending consumers. Although some also acknowledged the controversy was "excessive" or "overly sensitive," a seeming majority still stood by their initial reaction to the photo.
In recent years, many incidents that unfolded on Chinese social media, either in livestreams, online advertisements, or Weibo posts, have demonstrated that minor missteps can cause social media storms. One wrongly chosen word, image, or outfit can start an almost unstoppable wave of criticism that can end careers, close doors, and terminate accounts.
But what happens once livestreamers, celebrities, and brands have to watch their every single move? How does constant scrutiny affect creativity, humor, and authenticity? When the fear of causing offense becomes a threat to one's reputation and livelihood, can open discussions still thrive? Are there still any images, advertisements, livestream channels or websites immune to controversy?
This discussion echoes debates seen on Western social media, where so-called 'wokeness' has become so divisive that it is harming support for the very issues it aims to be highlighting while 'cancel culture' can have detrimental impact on anyone whose opinions stir controversy.
In the Chinese context, social media has become an even greater pressure cooker for brands, influencers, and celebrities. Besides taking into account the legal limits of what they can say or do online, they must also navigate a labyrinth of unwritten rules, including those promoting moral and cultural values, projecting positivity and patriotism, all while delicately considering geopolitical and economic sensitivities.
Lately, some people have speculated that Li Jiaqi's outburst during his livestream might have been a result of burnout and mental health issues stemming from years of striving to please various stakeholders, including audiences, companies, sponsors, platforms, and the media. It might be one of the most plausible observations about the situation. Regardless of the allure of money and fame, being an online influencer under constant public scrutiny on Chinese social media seems like an utterly exhausting job to have.
Best,
Manya (@manyapan)
What's Trending
A closer look at the top stories
1: Cross-Generational Living | Chinese nursing homes are changing their image in the social media age. While Chinese vloggers experiment with living in old people's homes, and nursing homes are modernizing their facilities, some senior care centers are offering young people the chance to reside in their communities for free – as long as they spend some time with their elderly residents.
Read more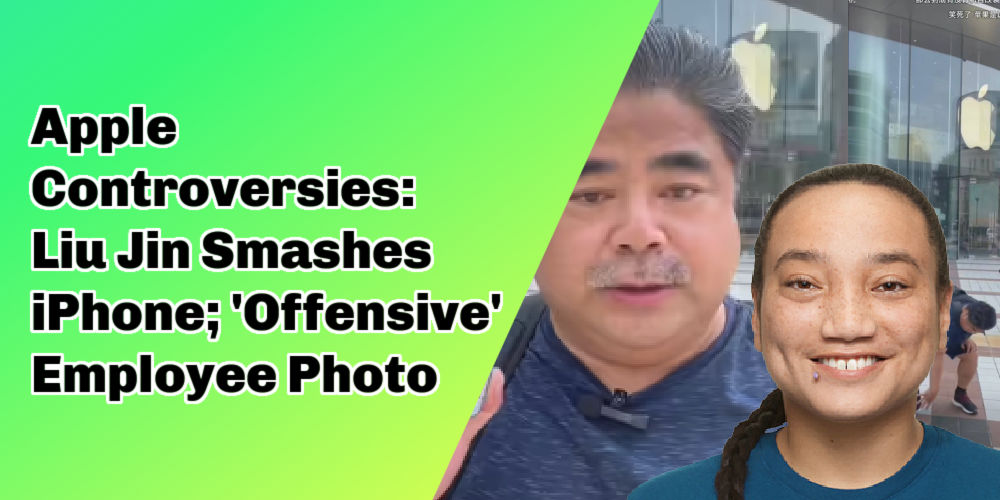 2: Bad Apples? | There is a lot of Apple anger on Chinese social media this week. Two separate trending topics have ignited discussions. One revolves around Chinese actor Liu Jin, who smashed his iPhone 13 Pro Max in front of the Apple flagship store, while another one centers on an image of an Apple employee deemed inappropriate by Chinese netizens. But both viral trends have unfolded with surprisingly 'juicy' twists.
Read more
3: The Lipstick King Controversy | Li Jiaqi, also known as Austin Li the 'Lipstick King,' has become the focus of intense media attention in China over the two weeks. The controversy began when the popular beauty influencer responded with apparent annoyance to a viewer's comment about the high price of an eyebrow pencil. As a result, his fans began unfollowing him, netizens started scolding him, Chinese state criticized him, and the memes started flooding in. Why did this case blow up? We explore three reasons.
Read more
What More to Know
Highlighting 8 hot topics
◼︎ 1. Panic over Prefab Meals. As the new school season has started, the word "yùzhìcài" (预制菜), 'pre-fabricated meal,' is all over Chinese social media this week. This is partly because of angry parents discovering that their children's school cafeterias have transitioned from freshly prepared meals to ready-made ones. This is part of a broader trend in China that has risen over recent years, but there is significant resistance to this change due to concerns over the meals lacking nutrition, containing too many additives, and not being safe enough. The Chinese Ministry of Education has responded to the controversy by stating that they do not encourage the widespread adoption of pre-made meals in schools; there is currently no nationally established unified standard for ready-made meals, and the top priority should be the "nutrition and healthy development of children." (Various hashtags on Weibo, such as "CNR Discusses How Ready-Made Meals Are entering the Campus" #央广网评预制菜进校园#, 110 million views).
◼︎ 2. PhD Student Suicide. The death of a PhD student at Northwestern Polytechnical University (西北工业大学) in Xi'an became a major topic on Chinese social media this week. The male student, who majored in material science, faced challenges in both his studies and mental well-being. In the period before he jumped to his death, the man had exhibited unusual behavior and voiced concerns about others accessing his phone and computer. His death sparked conversations about the pressures faced by PhD students in China, particularly in STEM fields, and the concerning rate of depression among them. (Hashtag "31-Year-Old PhD Student Dies after Jumping Off Dorm Building" #31岁博士生宿舍楼坠楼身亡#, 160 million views).
◼︎ 3. Body Parts Found in Shijiazhuang. In a residential community in the Qiaoxi District of Shijiazhuang, neighbors were shocked when human body parts were found scattered around a residential building. Initially, fears of a homicide case spread across Chinese social media. However, the official investigation into the incident has since determined that it was not a homicide but a possible suicide. The victim has been identified as a 28-year-old woman who collided with a second-floor balcony during her fall from the building, resulting in the separation of her limbs. Foul play has now been ruled out. (Hashtag "Shijiazhuang Neighborhood: Remains of Human Body Suspected to Be Female" #石家庄某小区尸体残肢疑为女性#, 100 million views).
◼︎ 4. Uniqlo Incident. An incident that happened at a Uniqlo store in Xining on September 18 became a big topic of discussion. A female customer who was suspected of not paying for her purchases was physically restrained by two staff members who grabbed her by the neck and dragged her to the checkout counter. The incident quickly gained the attention of netizens after an eye-witness shared a video of the female customer breaking down in tears at the store. It later turned out that the customer had actually paid for all of her items, and the store staff was condemned for their violent behavior. The Uniqlo store in question was temporarily closed in light of the incident. (Hashtag: Female Customer Grabbed by Uniqlo Staff, Dragged Back to Checkout Counter" #女顾客被优衣库工作人员掐脖子拖回收银台#, 220 million views).
◼︎ 5. Bao'an Dies after Working in Hot Room The recent death of a 48-year-old security guard (commonly called 'bao'an' 保安 in Chinese) has stirred significant online discussions after details surrounding the man's death were exposed by his relatives. The man. Mr. Zhao, died a sudden death in his dormitory at night after another day working in the very hot security room where he spent most of his days. His wife later claimed the man worked 12-hour long shifts and had not had a day off for 190 days straight. On average, he worked 360 hours per month at the company, where he had worked for 14 years. His workplace, a cramped 10-square-meter room, was exposed to direct sunlight. During July and August, when the indoor temperature at his workplace exceeded 40°C (104°F), the man's employer provided nothing but an electric fan to cool the security room. The family believes that the company seriously violated national laws, neglected the lives of its employees, and eventually led to Mr. Zhao's "death by overwork" while being exposed to extreme temperatures. (Hashtag: "Bao'an Who Died in Hot Dorm Previously Complained about Heat in Room on Wechat Moments Four Times" #保安宿舍猝死曾4次发朋友圈称执勤室好热#, 260 million views).
◼︎ 6. iPhone 15 versus Huawei Mate 60. The rivalry between Apple and Huawei has been a trending topic lately, especially with Apple's recent launch of the iPhone 15 shortly after Huawei introduced its latest flagship, the Mate 60 Pro 5G. While it's evident which smartphone brand holds more favor in terms of nationalistic sentiments, criticism of Apple and its iPhone often appears to be more about words than actions. Thousands of Chinese consumers lined up for the latest iPhone model's launch on Friday morning, and online sales saw a significant surge. (Hashtag "Do You Want the iPhone 15 or Huawei Mate 60?" #你要iphone15还是华为mate60#, 140 million views; "iPhone 15" #iphone15#, 710 million views).
◼︎ 7. Chinese Tourists: No Visa Needed for Thailand As of September 25, Chinese nationals can enter Thailand without a visa for a temporary stay of up to thirty days. This visa exemption, which will be in effect until February 29, was initiated by Prime Minister Srettha Thavisin as a measure to boost local tourism. It is expected to attract an additional 5 million tourists to Thailand. Many netizens on Weibo expressed their excitement and welcomed this news. Earlier this year, Thailand gained popularity for its warm reception of Chinese tourists in the post-pandemic travel era. Thai authorities not only waived the requirement for Covid tests or vaccination proof but also went the extra mile by having Cabinet ministers personally greet Chinese tourists at Bangkok's airport with flowers and gifts. (Hashtag: "Thailand Implements 5-Month Visa-Free Policy for China" #泰国对中国实施5个月免签政策#, 110 million clicks).
◼︎ 8. Putin is Coming to China. Over the past two weeks, while social and societal topics have taken the spotlight on Weibo and Douyin trending lists, there have also been trending discussions related to geopolitical affairs, with a particular focus on Vladimir Putin. Firstly, this was due to Putin's significant meeting with Kim Jong-un. Secondly, China's top diplomat, Wang Yi, had a meeting with the Russian president in St. Petersburg this week. During their discussions, Putin confirmed his upcoming visit to Beijing in October for the Belt and Road Summit. This topic garnered significant attention, making headlines in multiple news outlets and ranking high in top trends on Baidu News. (Hashtags "Putin Meets Wang Yi #普京会见王毅#, 64 million views; "China Responds to Putin's October Beijing Visit" #中方回应普京10月将访华#, 300k views).
What Lies Behind
Observations beyond the headlines
Dr. Pieke on China's Influence and Interference
From suspicious balloons to new counter-espionage laws, there has been extensive discourse surrounding possible foreign interference in China over the past year. However, discussions about Chinese influence in foreign countries are equally lively, if not more intense.
Earlier this week, Amsterdam's De Balie discussion center hosted an event dedicated to Chinese influence in Europe, with a particular focus on the Netherlands. At the core of this discussion was Professor Frank Pieke's research (formerly of the University of Oxford and MERICS Berlin, now at Leiden University) on the influence and interference of the People's Republic of China among the Chinese population in the Netherlands. This research was conducted on behalf of the Ministries of Justice and Security, Foreign Affairs, and Defense.
During the event, Pieke offered valuable insights and urged the audience to approach discussions about China's political influence on other countries with greater nuance. Pieke argued that, both in the Dutch context and elsewhere, reactions to China are increasingly based on stereotypes or preconceived notions rather than the actual situation. Over the years, political institutions in the West and journalism have become more biased toward China, a trend that Pieke finds concerning.
This bias and preconception have a twofold impact. Firstly, it hampers relations with China, which are mutually beneficial in many ways. Secondly, it blinds us to the real concerns that Europe and other Western countries should have.
Pieke pointed out, "Nowadays, there is a tendency in ongoing debates to lump together all forms of contact with China and categorize it as 'Chinese interference,' whether it's a friendly conversation over a cup of coffee, a briefing by the Chinese embassy, espionage activities by Chinese companies, or the way the Chinese government tries to influence people. This is something I continually caution against."
Pieke emphasized the need to encourage extensive contact with China, as there are numerous forms of Sino-Dutch and Sino-foreign relations that are not only harmless but also desirable and fruitful. However, Pieke cautioned that certain trends and developments have the potential to be harmful, and Dutch authorities should pay special attention to these.
As long as we maintain bias and categorize all forms of contact with China together, the process of addressing these specific issues becomes nearly impossible. This simplistic portrayal of everything related to China or the Party as bad, evil, or unwanted hinders constructive dialogue and effective policy-making.
Meanwhile, Pieke found that while the Communist Party does indeed exert influence over Chinese organizations and media abroad, this influence is used sparingly in practice. In essence, there is relatively little direct interference; they have the potential for it but do not extensively employ it in Dutch society.
A significant finding from Pieke's research is that Chinese individuals living in Holland either do not perceive this influence or hold limited opinions about it. What can be observed though, is that Chinese in the Netherlands adjust their behavior based on what they believe may be viewed as 'desirable' or 'undesirable' by both the Chinese government and other Chinese individuals in their overseas communities. Pieke labels this as a form of "soft power" or "soft threat," distinct from self-censorship. The primary control of this 'influence' predominantly rests with overseas Chinese themselves.
What's Noteworthy
Small news with big impact
No Consent Given | A man from Gongyi, Zhengzhou, Henan, recently became a trending topic on Chinese social media due to the denial of his marriage license application with his girlfriend, who is deaf and mute. According to Chinese media reports, both sets of parents had consented to the marriage, and the couple had already taken their wedding photos. However, the local Bureau of Civil Affairs rejected their application, citing the requirement for both parties to independently declare their intention to marry. The woman, who had never attended a school for the Deaf, lacked the ability to use sign language, write, or communicate effectively. The Bureau advised the couple to return once she had completed her education and could express her desire to marry.
As news of this incident circulated on Chinese social media, many people praised the "responsible decision" of the local Bureau of Civil Affairs. Last year, one human trafficking case gained national prominence after a TikTok vlogger exposed the horrific living conditions of a woman in Xuzhou who appeared to be unable to communicate. She was married with eight children and kept in a shed next to the house, tied to a chain. It later turned out that local officials made errors in properly checking and verifying when approving the marriage certificate. Read more about the Xuzhou woman case here.
What's Popular
The latest buzz in arts & pop culture
Secret Agent Missions | While espionage and foreign influence is a popular topic in Chinese media and foreign policy, they are also recurring themes in popular culture. Throughout the years, China has produced numerous TV series centered around espionage. The latest Chinese sensation in this genre is Spy Game (特工任务), which delves into the challenging work of Chinese national security in countering foreign spy activities and safeguarding the nation's security.
One of the main characters in the series is Huang Zicheng (黄子诚), portrayed by Chinese actor Wei Daxun (魏大勋). Huang inadvertently becomes entangled in spy-related affairs and ultimately becomes an informant for the National Security Bureau. However, as he operates within a web of conspiracies and foreign influence, he struggles to see who he can trust or what is real.
With millions of viewers tuning in to this hit series since its premiere on September 20, the hashtag #Huang Zicheng Admits Involvement in Spy Activities" (#黄子诚涉及间谍行为提出自首#) went trending on Chinese social media this week, attracting a staggering 430 million views.
If you'd like to tune into this series, it's available on iQiyi and also on YouTube with English subtitles. You can start with the first episode here. (They just released the fifth episode last night).
What's Memorable
Best reads from the archive
Huawei's Daughter | In this time of Apple-Huawei rivalry, it is clear that the ongoing tech giant competition in China is about much more than smartphones alone and has come to symbolize geopolitical rivalry, encompassing themes of nationalism, anti-Western sentiments, and a growing sense of pride in products made in China. In this context, it is perhaps not surprising that Huawei decided to let its launch ceremony coincide with the second anniversary of Huawei executive Meng Wanzhou's return to China from house arrest in Canada back in 2023 (September 25).
In this throwback from our archives, you can read more about Meng Wanzhou's (孟晚舟) homecoming to China. It had been almost three years since the Chief Financial Officer (CFO) of Huawei and the daughter of Huawei founder Ren Zhengfei was initially detained in Canada during a layover at Vancouver airport at the request of U.S. officials. In 2019, we reported on how the Meng Wanzhou case sparked anti-American and pro-Huawei sentiments on Weibo (link). By linking its highly-anticipated launch ceremony to Meng's return, Huawei is further emphasizing its role as a major player in the geopolitical rivalry landscape.
Read more
Weibo Word of the Week
The catchword to know
"Huaxi Coins" | Our Weibo Word of the Week is "花西币" (Huāxī bì), which translates to "Huaxi coins" or "Floracash."
By now, you're probably aware of all the controversy surrounding China's most famous beauty influencer Li Jiaqi that followed a livestream he did to promote the Chinese make-up brand Florasis, which is known as Huāxīzǐ (花西子) in China.
After some viewers questioned whether a single eyebrow pencil costing 79 yuan ($11) was too expensive, Li lashed out and suggested viewers should instead ask themselves if they worked hard enough to deserve a raise.
The incident sparked a series of memes and discussions, and among them the question of what one can buy with 79 yuan in China today was a big one. While some suggested they could feed an entire family for one day with that money, others said that it would buy their office lunches for a week.
This humorous situation gave rise to the term 'Huaxi Coins' or 'Floracash,' with netizens playfully using the eyebrow pencil's price as a new currency unit, where one Huaxi Coin equals 79 yuan. People have even started jokingly expressing their earnings in Huaxi Coins, and some proudly mention the cost of snacks or meals, saying things like 'it only cost me a quarter in Floracash for three' or 'tonight's dinner was just half a Huaxi Coin!'"
This is an on-site version of the Weibo Watch newsletter by What's on Weibo. Missed last week's newsletter? Find it here. If you are already subscribed to What's on Weibo but are not yet receiving this newsletter in your inbox, please contact us directly to let us know.
Weibo Watch: The "Subway Judge"
From Subway Judge to Diving Grandpas, these were the main topics that mattered on Chinese social media recently.
PREMIUM NEWSLETTER | ISSUE #13
This week's newsletter:
◼︎ 1. Editor's Note – The Subway Judge
◼︎ 2. What's Trending – A closer look at the featured stories
◼︎ 3. What More to Know – Highlighting 8 hot topics
◼︎ 4. What Lies Behind – Beyond Huawei's latest release
◼︎ 5. What's Noteworthy – Digging through the Great Wall
◼︎ 6. What's Popular – Oppenheimer, censored
◼︎ 7. What's Memorable – Kimono problems
◼︎ 8. Weibo Word of the Week – "Anti-Radiation"
Featured header contains a meme that has spread online, posted by account @肉肉杀手zz
Dear Reader,
A new character was added to China's memeverse this week. He is called the 'Subway Judge' (Dìtiě Pànguān, 地铁判官), a young man who gained notoriety for an incident that occurred on a Qingdao subway this week.
In a video of the incident that went completely viral on Chinese social media, an elderly man and a woman got into an argument with another female passenger over seating arrangements. The woman was accused of taking up two seats, which infuriated the man, prompting him to shout, "So I can take ten seats if I want!"
In this moment, the young man, wearing a Vans t-shirt, approached the scene upon hearing the commotion and he seemingly intervened in the name of justice: he looked at the elderly man in disbelief upon hearing him yell about taking ten seats. Without hesitation, he slapped the elderly man on the cheek and then walked away, leaving everyone bewildered.
It is this moment, just a mere few seconds, that made the young man instantly famous, and he was hailed as a hero for daring to step up when witnessing injustice, for confronting an elderly, for daring to handing out a slap when people are behaving uncivilized in public spaces -especially on public transport. The incident sparked a series of memes, and the T-shirt worn by the young man soon sold out on Taobao.
In some memes, the 'Subway Judge' was depicted with a crescent moon on his forehead, like Bao Zheng (包拯), a Chinese historical figure who is known as one of China's most celebrated upright and just officials who even dared to contradict the emperor.
The praise for the "Subway Judge" mirrors the exasperation and powerlessness many feel in the face of uncivilized conduct in public places. It's precisely because his actions are so unusual – who among the younger generation would dare to deliver a slap to an elderly individual's face?! – that they resonate with younger people, who find it refreshing to witness such a bold and unconventional response.
One account pretending to be the "Subway Judge" wrote down the basics of his character: "First! Never act on impulse. Second! Never let any wrongdoing slip through. Third! Ensure the absolute fairness of judgment. The Subway Righteous Judge (地铁正义判官) is here to make a righteous appearance!" Some vloggers have even gone out in public pretending to be the 'Subway Judge.'
As usually happens when small incidents go viral so fast, the real circumstances behind the meme are overlooked. The elderly man had not meant his words to be taken so literally; the younger man had misunderstood the situation; and physical violence should not be praised. The incident's aftermath involved the elderly man filing a police report. Local authorities have stated that the man who slapped him has mental health issues, and that both parties have now reached an agreement, resolving the issue.
Meanwhile, the legacy of the Subway Judge lives on in China's online meme culture.
Isn't it ironic that in this time when people are desperately searching for common sense, boldness, and a fresh perspective, the individual hailed as a hero turns out to be struggling with 'mental illness'? Perhaps it's indicative of the times we live in, prompting us to question who the 'sick' ones actually are. Maybe we all need a slap of reality.
Miranda Barnes and Ruixin Zhang have contributed to this week's newsletter.
Best,
Manya (@manyapan)
PS In case you missed it, some of the viral videos I tweeted about this week:
➡️ The viral moment in the Qingdao subway.
➡️ It seems that Jay Chou's concerts in Tianjin were quite spectacular. The Tianjin Olympic Center, with a capacity of 54,696 seats, provided an impressive venue. According to a previous report by GT, a whopping 5.2 million people had expressed their interest in attending one of Jay's four Tianjin concerts, with the final one happening today. Remarkably, around 130,000 tickets were sold within just 30 seconds after becoming available for purchase.
➡️ Amid discussions over draft law banning clothes harmful to the "spirit, feelings of the Chinese nation," this incident sparked discussions: Chinese wearing Tang clothes were denied entry at Panlongcheng Park, Wuhan, after local guard mistook their clothes for Japanese attire. Watch video here.
➡️ Shinjuku restaurant puts up a sign saying all their food comes from Fukushima. This Chinese vlogger feels wronged and calls the police. Video with subtitles.
➡️ And some viral pictures showed that not everyone is appreciating the latest collaboration hype between Luckin coffee and Maotai liquor.
What's Trending
A closer look at the top stories
1: From Baijiu Latte to DIY Liquor Coffee | Would you like a shot with that? China's coffee culture is brewing up something new as it embraces the fusion of coffee and alcohol. This blossoming trend, such a hot topic online this week thanks to the hyped Luckin x Maotai collaboration, is sparking curiosity and discussions about its lasting impact on coffee culture in China.
Read more
2: A Different Eco-anxiety Discourse | This year, as China faced extreme heat and severe floods, various English-language media outlets noticed a lack of public discourse on climate change in China. Unlike the West, where discussions on extreme weather link to human-caused climate change, China doesn't often connect global warming to its carbon emissions or manufacturing practices. Instead, concerns about ecological challenges and the future are directed toward different topics. In our recent article, we explore how climate change, global warming, and environmental activism may not be as prominent in daily life and online media in China as in the West, but certain ecological topics, often promoted by state media and amplified by the public, gain all the more attention.
3: Cultural Sensitivities vs. Personal Freedom: | China's recent proposal to ban clothing that "hurts national feelings" has triggered social media debates about freedom of dress and cultural sensitivities. The controversial amendment has raised questions about who decides what's offensive for which reason. While some argue for the significance of protecting national pride, others emphasize the value of personal expression. Amid these discussions, an incident sparked discussions: Chinese wearing Tang clothes were denied entry at Panlongcheng Park, Wuhan, after local guard mistook their clothes for Japanese attire (see video).
Read more
What More to Know
Highlighting 8 hot topics
◼︎ 1. G20 without Xi. While the BRICS Summit was one of the hot topics mentioned in our previous Weibo Watch newsletter, the G20 (二十国集团) in India is the big international event that is receiving the most attention this week. The most noteworthy issue about it is that Xi Jinping is not attending the summit, held between 9–10 September, even though he has never missed a G20 summit before. Instead, Premier of the State Council Li Qiang (李强) is attending the meetings, and he called for solidarity and cooperation, and a strengthened coordination of macroeconomic policies on Saturday. (Hashtag "G20 summit" #g20峰会#, 310 million views).
◼︎ 2. Morocco Earthquake. The major earthquake in Morocco has been dominating headlines all over the world, and is also a big topic on Weibo. At least 2,012 people have been killed and 2,059 injured in Friday's devastating earthquake. Xi Jinping extended China's condolences to the King of Morocco. After the devastating earthquake that hit southern Turkey and northern Syria in February of this year, various rescue groups from all over China came to assist in the quake-hit areas. (Weibo hashtag: "Morocco 6.9-Magnitude Earthquake" #摩洛哥6.9级地震#, 120 million views.)
◼︎ 3. Extreme Rain & Floods. Over the past week, Hong Kong and Shenzhen experienced the most severe rainfall on record, causing traffic problems, school and office closures, and ongoing flood concerns. This heavy rain was a result of the lingering impact of Typhoon Haikui, which had struck Taiwan, Fujian, and Guangdong earlier in the week. With a red alert (the highest warning level) in place on Friday, local authorities urged residents to stay home and reach out to official channels for assistance if needed. (Weibo hashtags "Shenzhen Rainstorms" #深圳暴雨#, 2 billion views; "Hong Kong Torrential Rains" #香港暴雨#, 280 million views).
◼︎ 4. Girl Hospitalized with Skull Fracture Following Teacher's Attack. A disturbing incident has captured the attention of Chinese social media this week as a 9-year-old girl in Changsha city was admitted to the hospital after being assaulted by her teacher. The incident transpired during an after-school activity when the 40-year-old teacher reportedly used a glass ruler to strike the student in an attempt to 'maintain order.' The girl, who sustained a fractured skull, has regained consciousness following surgery. The teacher has been detained pending an investigation into the incident. (Hashtag "Teacher under Public Security Investigation for Fracturing Student's Skull #公安介入调查老师打碎学生头骨#, 130 million views; Female Student Whose Skull was Fractured by Teacher has Awaken #被老师打破头骨女生已清醒#, 180 million views).
◼︎ 5. Tianjin's Diving Grandpas Tell People To Stop Diving. Recently, Tianjin's "diving grandpas" have gained significant attention for their daring dives into the river from the Stone Lion Forest Bridge (狮子林桥), becoming an internet sensation. The elderly men, who have ample experience, have now called on the public to stop coming to Tianjin to imitate their actions, as it is leading to social media influencers flocking to the bridge to dive, causing dangerous situations. While the city authorities are now investigating the safety of the site, the grandpas also have stopped their diving activities after thirty years. It's the downside of internet fame! (Hashtag: "Tianjin 'Uncles' Announce Withdrawal from Lion Forest Bridge Diving" #天津大爷们宣布退出狮子林桥跳水#, 180 million views)
◼︎ 6. CNKI Fined. China's Cyberspace Administration has taken legal action against the private-owned publishing company CNKI (China National Knowledge Infrastructure) for unlawfully collecting personal data. CNKI allegedly collected personal information without obtaining consent, failed to provide clear disclosure of its data collection policies, and neglected to delete user personal data upon account cancellation. As a result, CNKI has been instructed to halt its illegal handling of personal information and has been fined 50 million RMB (approximately $6 million USD). (Weibo hasthag #知网被罚款5000万元#, 160 million views)
◼︎ 7. Weibo Bans Crypto Influencers. This week, China's tightening grip on cryptocurrency activities became more evident as Weibo removed the accounts of 80 cryptocurrency influencers, each with over 8 million followers, as reported by the South China Morning Post (SCMP). This move follows a broader crackdown initiated in August 2022 when the Cyberspace Administration of China removed thousands of crypto-related accounts and posts promoting virtual assets. Weibo had previously banned prominent figures like Binance co-founder Yi He and cryptocurrency entrepreneur Justin Sun as part of the government's efforts to regulate the virtual asset industry, which began in 2019. In September 2021, ten Chinese government agencies collectively declared numerous cryptocurrency-related activities as illegal financial practices. (Read the SCMP report here).
◼︎ 8. Controversial "Drink Milk" Plan for Students. A school in Suiping County, Henan, sparked controversy recently when a teacher required parents to provide medical documentation proving their child's inability to consume milk if they chose not to subscribe to the school's milk program. China introduced the National School Milk Programme (学生饮用奶计划) in 2000 to encourage dairy consumption for students' healthy growth, but participation is meant to be voluntary. This incident brought attention to the issue of "hidden costs" within China's education system and the pressure placed on parents to cover various expenses, some of which may involve commissions for the school. The school later clarified that the requirement regarding the milk was an individual initiative by one of their teachers, and that appropriate action had been taken, including reprimanding the teacher for their actions. (Weibo hashtag "Students Who Don't Subscribe to Milk Need Proof of Hospital Diagnosis" #学生不订奶要开县级医院以上诊断证明#, 160 million views).
What's Behind the Headlines
Observations by Miranda
Beyond Huawei's Mate60 Release
The early release of the latest Huawei smartphone Mate60 Pro on August 28th sparked a wide range of online discussions this week. As the phone is believed to be armed with homegrown cutting-edge technology, Chinese tech bloggers rushed to get their hands on the Mate60 Pro to present their followers with their detailed analysis of the piece. Some videos on this topic garnered over 100 million views within a single day.
While many Chinese consumers are excited about the technological aspects, Huawei's actions are also scrutinized in the context of China-US geopolitical tensions. The surprising release without a traditional press conference coincided with the visit of US Secretary of Commerce Gina Raimondo to China. The Mate60 Pro, equipped with the Kirin 9000s chip, a domestic 7 nanometer (nm) innovation, is seen by some as a response to US tech sanctions. People analyzed details to ascertain if the timing was intentional. Some noted that Chinese Premier Li Qiang had visited several tech firms in Shenzhen, including Huawei, just a week before Raimondo's scheduled visit. Others observed that a Weibo post from an account widely believed to represent China's state media (央视新闻) featured a watermark of the Huawei Mate60 Pro on the same day as Raimondo's press conference in Shanghai, which was the day after the new phone's launch. Many view this as a display of China's confidence in its tech capabilities despite US sanctions, and they humorously portrayed Raimondo as the best ambassador for the Huawei Mate60 Pro through memes.
Simultaneously, some expressed frustration that the West appeared relatively quiet as China is making strides in chip development. They were eager to see how the West would react. However, after the initial week, some Western reactions did come to the forefront. During the same week, news emerged that China was prohibiting certain civil service and government officials from using iPhones. The hashtag "Will you switch from iPhone to Huawei this year?" ("今年你会从iPhone转华为吗") ranked second on the hot search lists and received nearly 180 million views. People appear to be rooting for more than just the latest Huawei smartphone; it's become a symbol of technological independence.
What's Noteworthy
Small news with big impact
Digging through Historical Heritage | Two construction workers from Inner Mongolia were working at a construction site near the Great Wall when they decided to use their excavator to dig through the Ming Wall in order to create a 5-meter wide shortcut and save some time on their construction work. In doing so, they caused irreversible damage to the cultural heritage site. Commenters on Weibo suggest the two construction workers deserve an "ancient punishment" for ruining such ancient heritage.
Read more
What's Popular
The latest buzz in arts & pop culture
My Censorship is Better than Yours | Christopher Nolan's summer blockbuster has finally hit the screens in China, five weeks after it was first released in the United States and several other countries. While the movie was a hot topic online, Chinese cinemagoers noticed that a nude Florence Pugh, who plays Jean Tatlock, is wearing a computer-generated black dress in China's version of Oppenheimer. Instead of criticizing the censorship, many people praised the little black dress, suggesting China's editing is better than India's.
Read more
What's Memorable
Best reads from the archive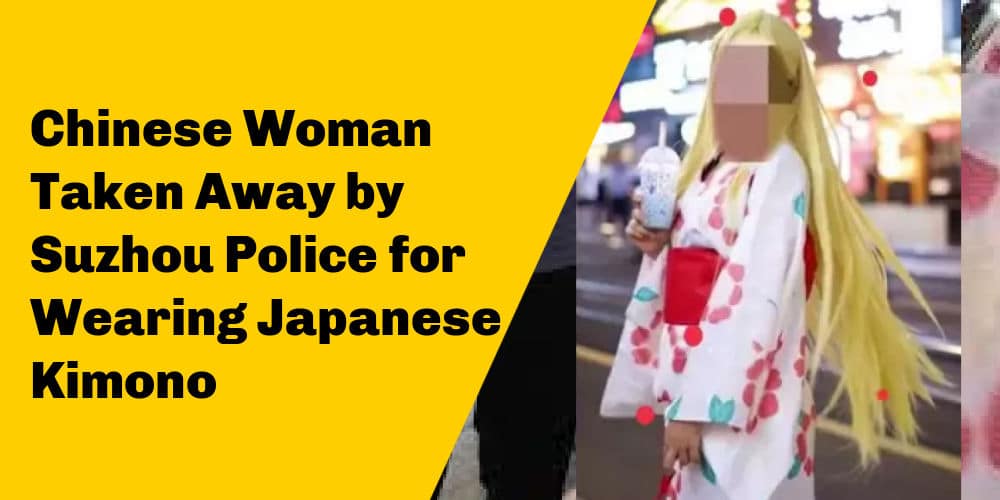 Fashion Police This week, there has been significant discussion surrounding a proposed amendment to China's Public Security Law, which includes provisions for banning clothing deemed "harmful" to "the spirit and sentiments of the Chinese nation." This controversial topic (read) has ignited debates about the implications of having actual 'fashion police' in China, raising questions about what attire would be permissible and what would not.
This situation harks back to a noteworthy incident from last summer when a young Chinese female cosplayer, dressed in a Japanese summer kimono while taking photos in Suzhou's 'Little Tokyo' area, was detained by local police for allegedly 'provoking trouble.' While some argued that wearing Japanese clothing near a sensitive date like August 15 (Victory over Japan) might not be appropriate, many voices defended the woman's right to wear whatever she chose, including a Japanese summer yukata.
Read more
Weibo Word of the Week
The catchword to know
"Anti Radiation" | Our Weibo Word of the Week is "防辐射" (fáng fúshè), which translates to "protect against radiation" or "anti-radiation."
Since Japan began releasing treated radioactive water from the damaged Fukushima power plant into the ocean, various related discussions have surged across Chinese social media platforms. Concerned netizens are actively seeking ways to safeguard themselves against potential radiation risks. Some are sharing advice on foods believed to offer protection against radiation exposure.
The term "anti-radiation" has gained significant popularity on the Baidu search engine, experiencing a 3083% surge in searches compared to the previous month.
Simultaneously, certain businesses have attempted to profit from these radiation concerns. One Japanese-style restaurant in Shanghai's Hongqiao area recently stirred controversy by offering an "anti-radiation" set meal ("防辐射"套餐). This meal, initially introduced on the online platform Dianping, featured ingredients like tomatoes, edamame, tofu, and spinach. Read more about this in our article here.
Read more
This is an on-site version of the Weibo Watch newsletter by What's on Weibo. Missed last week's newsletter? Find it here. If you are already subscribed to What's on Weibo but are not yet receiving this newsletter in your inbox, please contact us directly to let us know.
;