6 Things to Know about the iPhone XS Launch in China
Noteworthy facts about the latest iPhone release in the PRC.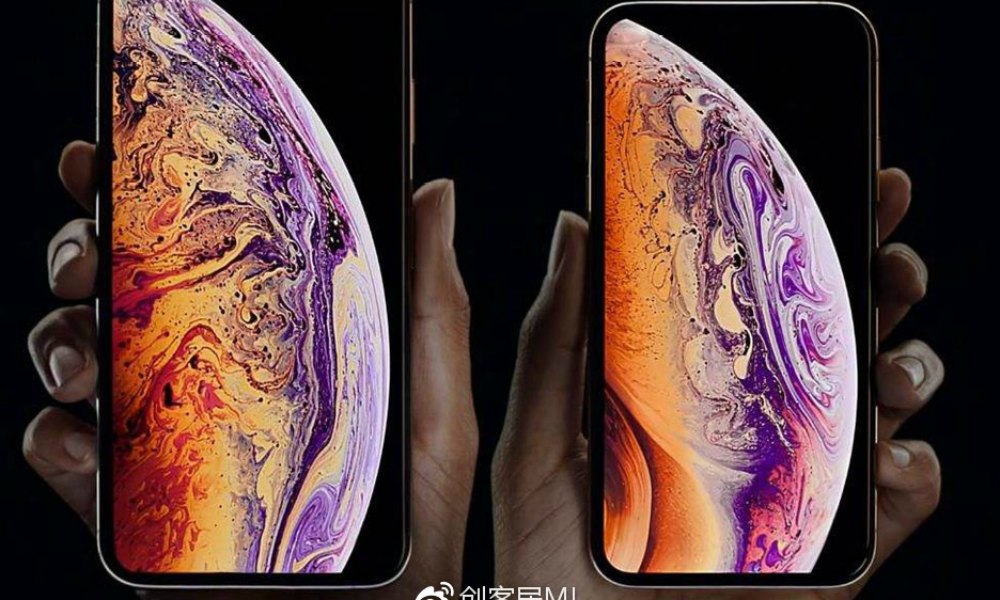 On September 21st, Apple began selling its latest iPhone series to fans and customers across the globe.
The phones released are the iPhone XS, iPhone XS Max and iPhone XR. The iPhone XS Max is the company's biggest phone yet and boasts features like Face ID 2 for extra security, and up to 512Gb storage. But it is also the company's most expensive iPhone yet.
Over the past days, topics relating to the latest iPhone are popping up on China's online hot search lists, with the hashtag "New iPhone Release" (#新iPhone发布#) receiving 1,45 billion views, the hashtag #iPhone XS# receiving 320 million views on Weibo.
Here are six noteworthy facts to know about the iPhone XS in China:
1. Its front-facing selfie camera has a 'Pitu' effect
At time of writing, the phone's front-facing "selfie" camera (#iPhone XS前置摄像头#), with more than 21 million views, is one of the most-searched topics on Weibo.
The camera is different from the cameras in earlier iPhone models in how it seems to add a filter to people's skin. Although American media have reported that people complain about the "over-smoothing" of the skin because it makes them look "fake," the great majority of Weibo commenters, on the contrary, like the function, and say it is welcomed in China.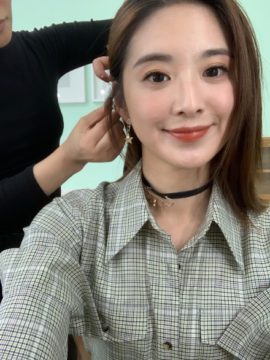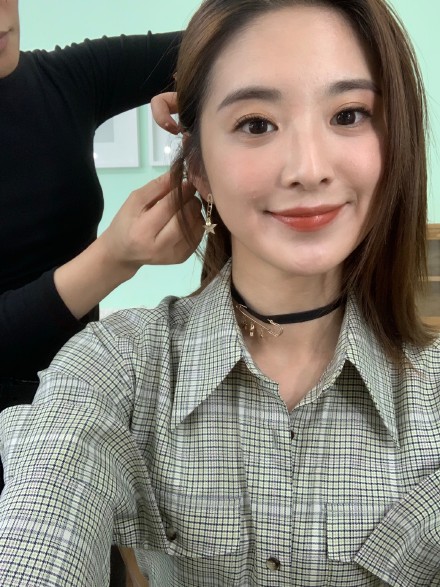 TV presenter Liu Ye (@懂小姐刘烨) writes on Weibo: "About that pretty face result of the iPhone front-facing camera; now I even dare to post my photos without editing them in Pitu!" Pitu is a popular Chinese picture editing app.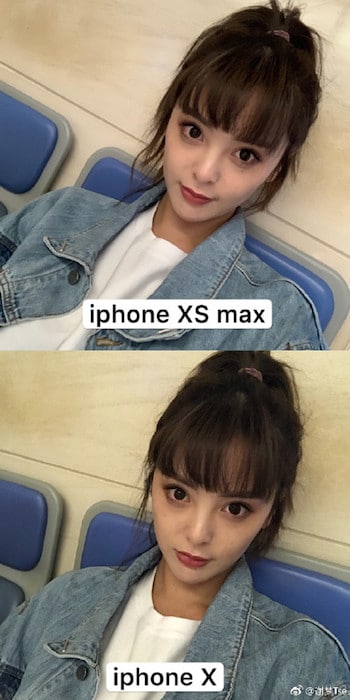 Some netizens comment that the beautifying camera is much less controversial in China than abroad because Chinese people are already used to editing and photoshopping their photos by whitening the skin or making the eyes look bigger.
"This iPhone was actually designed for the female consumers in the Chinese and South Korean market, but accidentally ended up in the US," one netizen jokingly says.
An older meme posted by commenter Lao Xu (@老徐时评) pokes fun at different smartphone cameras and how they make people look."Perhaps foreigners like the reality more than we do," other commenters suggested.
2. It's even more expensive in China
The price of the latest iPhone is one of the biggest topics surrounding its launch. Although the phone already is very expensive in the US, its prices in China are even higher. While the iPhone XS 64 GB version is priced at $1099 in the US, the official online Apple store for China lists the same phone for RMB8,699 (±$1,270).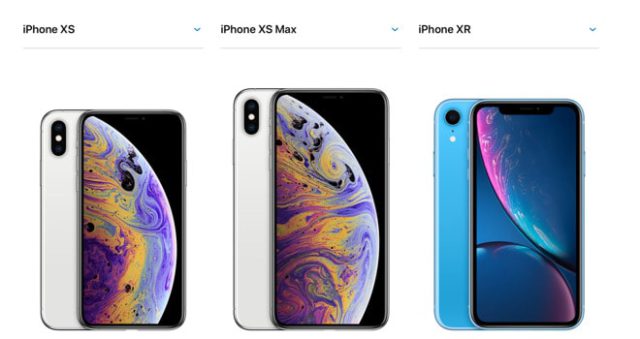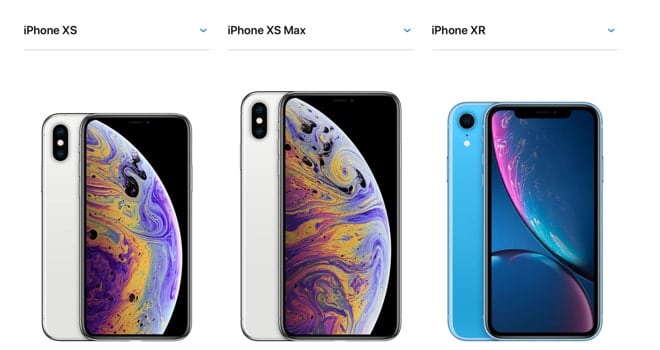 The most expensive model, the iPhone XS Max, costs a staggering RMB12,799 (±$1,860) for the 512Gb version. By comparison, the iPhone X which launched in 2017 cost $1,149 for the most expensive model in the US.
Beijing News points out on Weibo that the RMB12,799 model is 1,5 times the average monthly wage of Beijingers. "If I had the money, I'd buy it," some people comment.
3. People are not going too crazy about its release
Although previous years have seen people getting up early and waiting in line for the latest iPhone models, this time, many people shared photos on Weibo of empty queues outside Apple retailers and launch events in China.
Despite the widespread online discussions of the latest iPhone, Chinese media outlet Sina.com reports that there has been more online interest in China in the new Apple Watch than in the iPhone XS.
Previously, the release of the iPhone 7 in 2016 also showed a similar trend, with many people saying they preferred made-in-China phones to the American iPhone.
Responding to the question 'Why wouldn't you buy the iPhone XS?", most netizens mention the phone's high price: "I'm too poor to buy it."
4. The first person to own the iPhone XS was Mr. Wang from Hangzhou
TMall, Apple's official online retailer in China, ran a promotional campaign to be the first person to own an iPhone XS, using the hashtag "The First iPhoneXS Person" (#iPhoneXS第一人#), which briefly went trending on the day of the launch.
The first person to own Apple's latest offering turned out to be a certain Mr. Wang from Hangzhou, who bought the phone one minute after it went on sale. The 'news' was met with skepticism by netizens. "What's the point of this story?", was the most liked comment on Weibo.
5. It's the first-ever iPhone to have dual sim slots (but only in China)
The Chinese version of the iPhone XS comes with a tray that can hold 2 sim cards, while the version sold outside of China has only got one sim card slot (allowing the creation of virtual SIMs).
The Chinese government controls and tracks sim cards and requires them to be registered to a user's ID number, which might have to do with Apple's decision to add an extra sim slot in the Chinese version. eSIMs allow people to connect to mobile networks without a physical sim card, making it easier, in theory, to create fake or untraceable accounts linked to the number. This could bypass controls on mobile phone networks and has been banned by Beijing.
6. The launch sparked controversy for listing Taiwan and HK as separate regions
Apple's iPhone presentation earlier in September caused outrage and online debate in China, when Phil Schiller, the head of marketing, showed a slide where Taiwan and Hong Kong were listed as separate regions or countries from China.
CCTV soon called on the company to change its naming practices, and web users flooded the company's official Weibo blog with complaints. Apple has not responded to the controversy yet. The official website still lists the two regions separately.
Also read our article on the most popular smartphones in China (2018).
By John Cowley and Manya Koetse
Follow @whatsonweibo
Spotted a mistake or want to add something? Please let us know in comments below or email us.
©2018 Whatsonweibo. All rights reserved. Do not reproduce our content without permission – you can contact us at info@whatsonweibo.com
About Lipstick King's Comeback and His 'Mysterious' Disappearance
After Li Jiaqi's return to livestreaming, the 'tank cake incident' has become the elephant in the room on social media.
Earlier this week, the return of China's famous livestreamer Li Jiaqi, also known as the 'Lipstick King', became a hot topic on Chinese social media where his three-month 'disappearance' from the social commerce scene triggered online discussions.
He is known as Austin Li, Lipstick King, or Lipstick Brother, but most of all he is known as one of China's most successful e-commerce livestreaming hosts.
After being offline for over 100 days, Li Jiaqi (李佳琦) finally came back and did a livestreaming session on September 20th, attracting over 60 million viewers and selling over $17 million in products.
The 30-year-old beauty influencer, a former L'Oreal beauty consultant, rose to fame in 2017 after he became a successful livestreamer focusing on lipstick and other beauty products.
Li broke several records during his live streaming career. In 2018, he broke the Guinness World Record for "the most lipstick applications in 30 seconds." He once sold 15000 lipsticks in 5 minutes, and also managed to apply 380 different lipsticks in another seven-hour live stream session. Li made international headlines in 2021 when he sold $1.9 billion in goods during a 12-hour-long promotion livestream for Alibaba's shopping festival.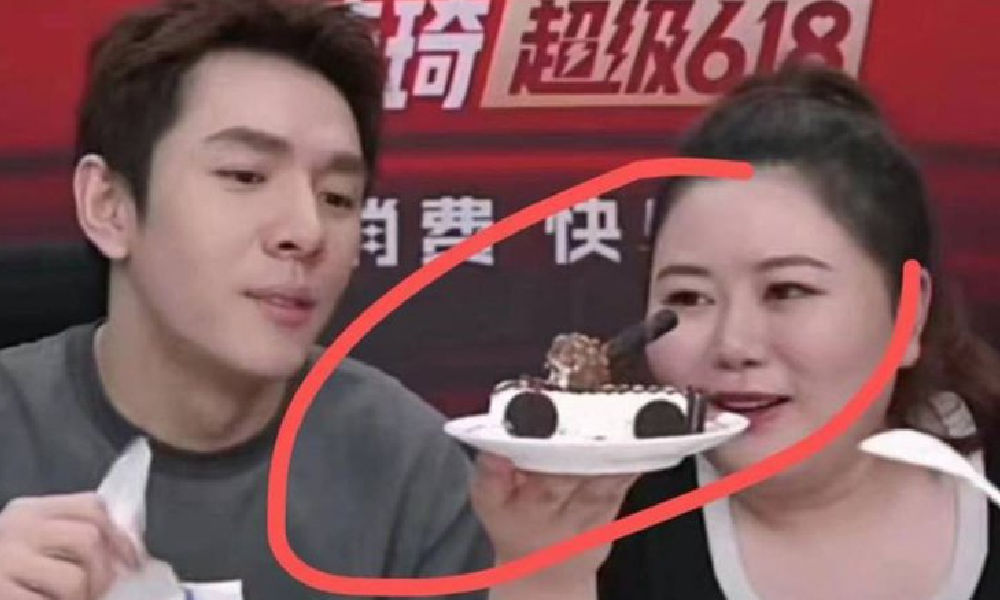 But during a Taobao livestream on June 3rd of this year, something peculiar happened. After Li Jiaqi and his co-host introduced an interestingly shaped chocolate cake – which seemed to resemble a tank, – a male assistant in the back mentioned something about the sound of shooting coming from a tank ("坦克突突").
Although Li Jiaqi and the others laughed about the comment, Li also seemed a bit unsure and the woman next to him then said: "Stay tuned for 23:00 to see if Li Jiaqi and I will still be in this position."
The session then suddenly stopped, and at 23:38 that night Li wrote on Weibo that the channel was experiencing some "technical problems."
But those "technical problems" lasted, and Li did not come back. His June 3rd post about the technical problems would be the last one on his Weibo account for the months to come.
The 'cake tank incident' (坦克蛋糕事件) occurred on the night before June 4, the 33rd anniversary of the violent crackdown of the Tiananmen student demonstrations. The iconic image of the so-called 'tank man' blocking the tanks at Tiananmen has become world famous and is censored on China's internet. The control of information flows is especially strict before and on June 4, making Li's 'tank cake incident' all the more controversial.
But no official media nor the official Li Jiaqi accounts acknowledged the tank cake incident, and his absence remained unexplained. Meanwhile, there was a silent acknowledgment among netizens that the reason Li was not coming online anymore was related to the 'tank cake incident.'
During Li's long hiatus, fans flocked to his Weibo page where they left thousands of messages.
"I'm afraid people have been plotting against you," many commenters wrote, suggesting that the cake was deliberately introduced by someone else during the livestream as a way to commemorate June 4.
Many fans also expressed their appreciation of Li, saying how watching his streams helped them cope with depression or cheered them up during hard times. "What would we do without you?" some wrote. Even after 80 days without Li Jiaqi's livestreams, people still commented: "I am waiting for you every day."
On September 21st, Li Jiaqi finally – and somewhat quietly – returned and some people said they were moved to see their lipstick hero return to the livestream scene.
Although many were overjoyed with Li's return, it also triggered more conversations on why he had disappeared and what happened to him during the 3+ months of absence. "He talked about a sensitive topic," one commenter said when a Weibo user asked about Li's disappearance.
One self-media accountpublished a video titled "Li Jiaqi has returned." The voiceover repeatedly asks why Li would have disappeared and even speculates about what might have caused it, without once mentioning the tank cake.
"This cracks me up," one commenter wrote: "On the outside we all know what's going on, on the inside there's no information whatsoever."
"It's tacit mutual understanding," some wrote. "It's the elephant in the room," others said.
Some people, however, did not care about discussing Li's disappearance at all anymore and just expressed joy about seeing him again: "It's like seeing a good friend after being apart for a long time."
By Manya Koetse 
Elements in the featured image by @karishea and @kaffeebart.
Get the story behind the hashtag. Subscribe to What's on Weibo here to receive our weekly newsletter and get access to our latest articles:
Spotted a mistake or want to add something? Please let us know in comments below or email us. First-time commenters, please be patient – we will have to manually approve your comment before it appears.
©2022 Whatsonweibo. All rights reserved. Do not reproduce our content without permission – you can contact us at info@whatsonweibo.com.
Happiest Lockdown in China: Guests Undergo Mandatory Quarantine at Shanghai Disneyland Hotel
"I wish I could be quarantined at Disney too!" The Shanghai Disney hotel apparently is the happiest place to get locked in.
While many cities across China are experiencing new (partial) lockdowns and millions of people are confined to their homes, there was also a group of people that had to undergo mandatory quarantine at a very special place: the Shanghai Disneyland Hotel.
On September 7, social media posts started surfacing online from people who said they were required to quarantine while they were at the Shanghai Disneyland hotel. Disneyland reportedly had received a notification from the local health authorities that a visitor who previously stayed at the Disneyland hotel was found to be a close contact of a newly confirmed Covid case.
In line with the Center for Disease Control requirements, Disney created a 'closed loop system' by locking in all hotel residents and staff members and doing daily Covid tests. While the Disneyland theme park was open as usual, the hotel became a temporary isolation site where people's health would be monitored for the next few days while all staff members would also be screened.
During their mandatory quarantine, guests stayed at the hotel for free and did not need to pay for their rooms. Room prices at the Shanghai Disneyland hotel start at around 3000 yuan/night ($433).
Some guests shared photos of their Disneyland quarantine stay on social media, showing how Disney staff provided them with free breakfast, lunch, a surprise afternoon tea, delicious dinner, fun snacks, and Disney toys and stickers.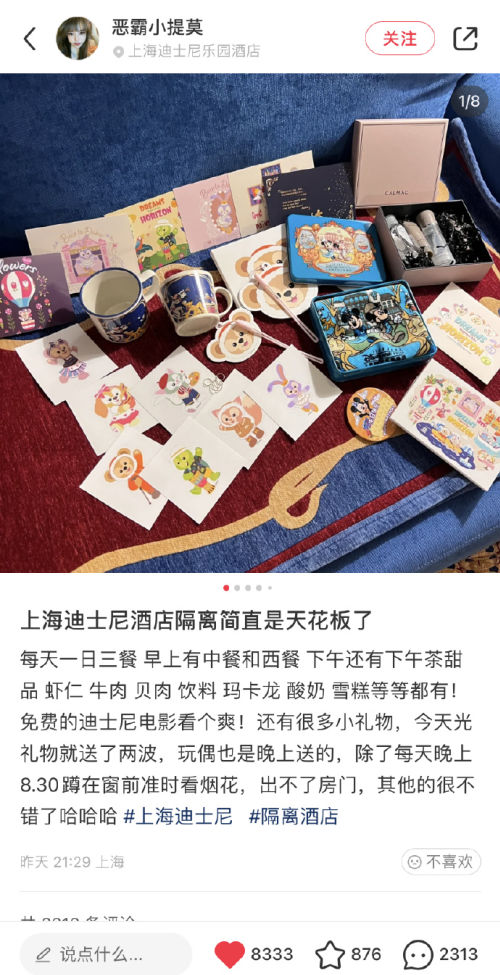 On the Little Red Book (Xiaohongshu) app, one Shanghai Disney visitor (nickname @恶霸小提莫) wrote: "We have three meals a day, there is both Chinese and Western-style breakfast, we also get afternoon tea and desserts, they have shrimp, beef, scallops, drinks, French macarons, yogurt, ice cream, and much more. We watched so many Disney movies for free. We are given so many little gifts, they brought us gifts twice today as they also brought us toy figures at night. We watch the fireworks from our windows every night at 8.30 pm. Although we weren't allowed to go out, we really had a pleasant stay."
Another Disney guest named Zoea (Xiaohongshu ID: yiya0313) also shared many photos of the mandatory quarantine and wrote: "When the staff knocked on the door to tell me they were bringing dinner, I even wondered how it was possible that they brought food again. Afternoon tea during quarantine, can you believe it? And fruit before dinner? And midnight snacks brought to us after dinner? And it was so nice to watch all the Disney movies on tv. Disney really is the most magical place."
"I'm just so happy," another locked-in Disney guest posted on social media, sharing pictures of Mickey Mouse cakes.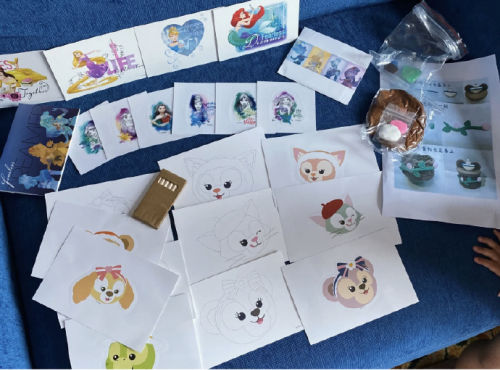 Other guests also posted about their experiences on social media. "They probably feared we would get bored so they brought us glue, stickers, and painting brushes, the kids loved it and so did we!"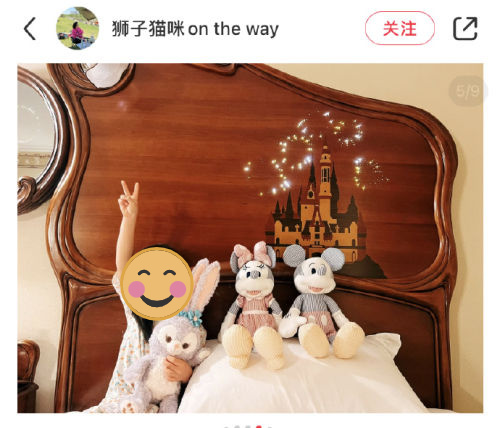 Reading about the happy quarantine at Disney, many Weibo users responded that they envied the guests, writing: "I wish I could be quarantined at Disney too."
"I need to find a way to get in, too," others wrote.
Earlier this year, one Chinese woman shared her story of being quarantined inside a hotpot restaurant for three days. Although many people also envied the woman, who could eat all she wanted during her stay, she later said she felt like she had enough hotpot for the rest of her life.
By Manya Koetse 
Get the story behind the hashtag. Subscribe to What's on Weibo here to receive our weekly newsletter and get access to our latest articles:
Spotted a mistake or want to add something? Please let us know in comments below or email us. First-time commenters, please be patient – we will have to manually approve your comment before it appears.
©2022 Whatsonweibo. All rights reserved. Do not reproduce our content without permission – you can contact us at info@whatsonweibo.com.