6 Things to Know about the iPhone XS Launch in China
Noteworthy facts about the latest iPhone release in the PRC.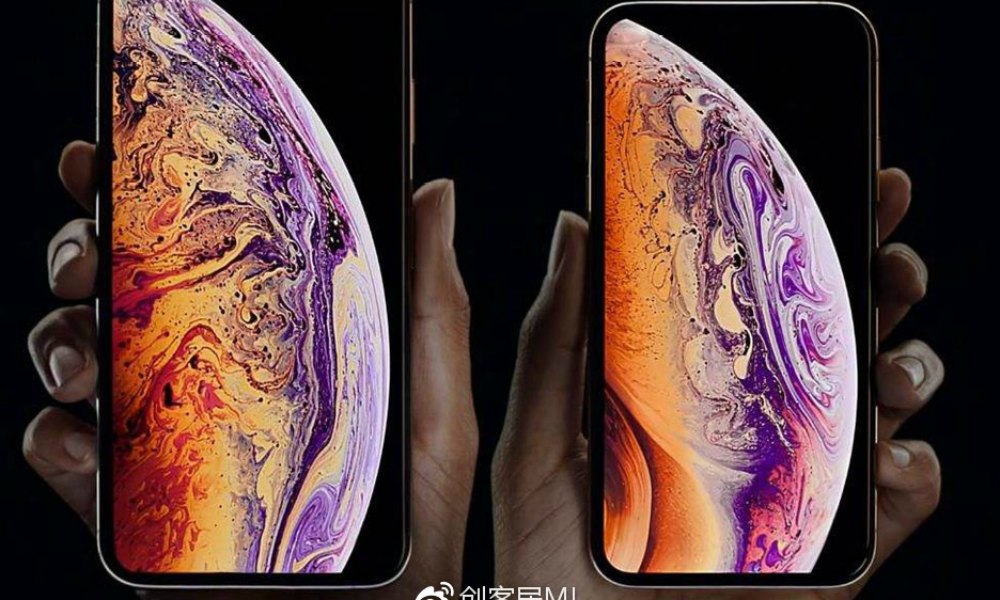 On September 21st, Apple began selling its latest iPhone series to fans and customers across the globe.
The phones released are the iPhone XS, iPhone XS Max and iPhone XR. The iPhone XS Max is the company's biggest phone yet and boasts features like Face ID 2 for extra security, and up to 512Gb storage. But it is also the company's most expensive iPhone yet.
Over the past days, topics relating to the latest iPhone are popping up on China's online hot search lists, with the hashtag "New iPhone Release" (#新iPhone发布#) receiving 1,45 billion views, the hashtag #iPhone XS# receiving 320 million views on Weibo.
Here are six noteworthy facts to know about the iPhone XS in China:
1. Its front-facing selfie camera has a 'Pitu' effect
At time of writing, the phone's front-facing "selfie" camera (#iPhone XS前置摄像头#), with more than 21 million views, is one of the most-searched topics on Weibo.
The camera is different from the cameras in earlier iPhone models in how it seems to add a filter to people's skin. Although American media have reported that people complain about the "over-smoothing" of the skin because it makes them look "fake," the great majority of Weibo commenters, on the contrary, like the function, and say it is welcomed in China.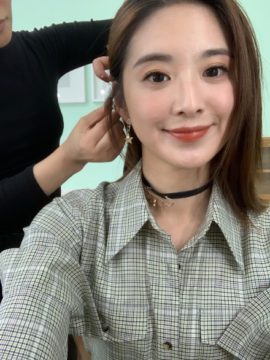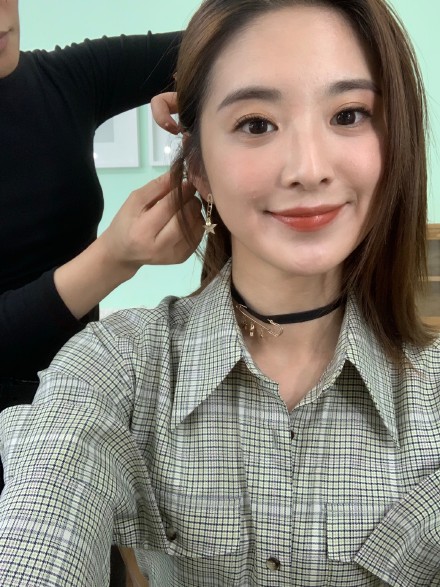 TV presenter Liu Ye (@懂小姐刘烨) writes on Weibo: "About that pretty face result of the iPhone front-facing camera; now I even dare to post my photos without editing them in Pitu!" Pitu is a popular Chinese picture editing app.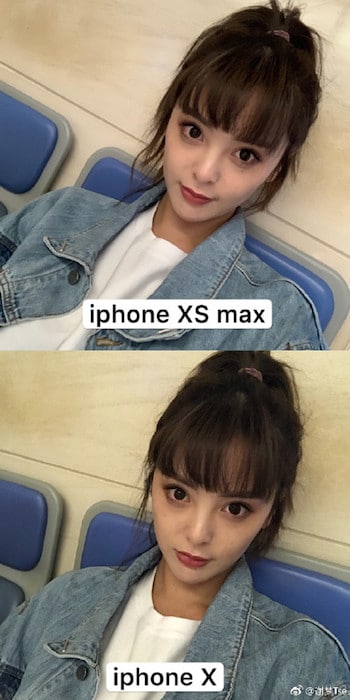 Some netizens comment that the beautifying camera is much less controversial in China than abroad because Chinese people are already used to editing and photoshopping their photos by whitening the skin or making the eyes look bigger.
"This iPhone was actually designed for the female consumers in the Chinese and South Korean market, but accidentally ended up in the US," one netizen jokingly says.
An older meme posted by commenter Lao Xu (@老徐时评) pokes fun at different smartphone cameras and how they make people look."Perhaps foreigners like the reality more than we do," other commenters suggested.
2. It's even more expensive in China
The price of the latest iPhone is one of the biggest topics surrounding its launch. Although the phone already is very expensive in the US, its prices in China are even higher. While the iPhone XS 64 GB version is priced at $1099 in the US, the official online Apple store for China lists the same phone for RMB8,699 (±$1,270).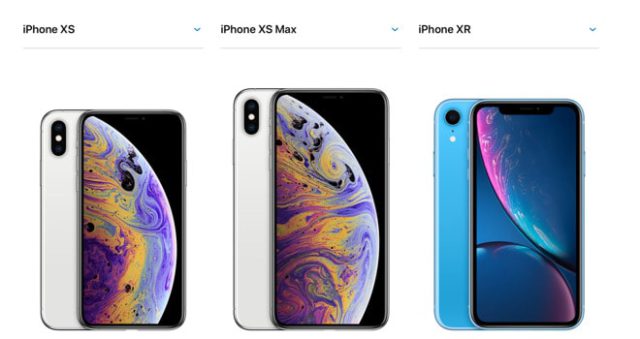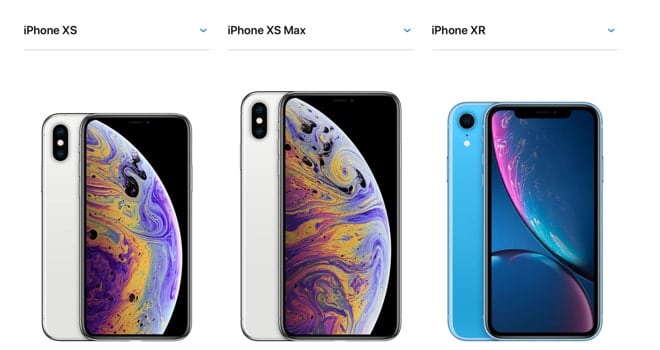 The most expensive model, the iPhone XS Max, costs a staggering RMB12,799 (±$1,860) for the 512Gb version. By comparison, the iPhone X which launched in 2017 cost $1,149 for the most expensive model in the US.
Beijing News points out on Weibo that the RMB12,799 model is 1,5 times the average monthly wage of Beijingers. "If I had the money, I'd buy it," some people comment.
3. People are not going too crazy about its release
Although previous years have seen people getting up early and waiting in line for the latest iPhone models, this time, many people shared photos on Weibo of empty queues outside Apple retailers and launch events in China.
Despite the widespread online discussions of the latest iPhone, Chinese media outlet Sina.com reports that there has been more online interest in China in the new Apple Watch than in the iPhone XS.
Previously, the release of the iPhone 7 in 2016 also showed a similar trend, with many people saying they preferred made-in-China phones to the American iPhone.
Responding to the question 'Why wouldn't you buy the iPhone XS?", most netizens mention the phone's high price: "I'm too poor to buy it."
4. The first person to own the iPhone XS was Mr. Wang from Hangzhou
TMall, Apple's official online retailer in China, ran a promotional campaign to be the first person to own an iPhone XS, using the hashtag "The First iPhoneXS Person" (#iPhoneXS第一人#), which briefly went trending on the day of the launch.
The first person to own Apple's latest offering turned out to be a certain Mr. Wang from Hangzhou, who bought the phone one minute after it went on sale. The 'news' was met with skepticism by netizens. "What's the point of this story?", was the most liked comment on Weibo.
5. It's the first-ever iPhone to have dual sim slots (but only in China)
The Chinese version of the iPhone XS comes with a tray that can hold 2 sim cards, while the version sold outside of China has only got one sim card slot (allowing the creation of virtual SIMs).
The Chinese government controls and tracks sim cards and requires them to be registered to a user's ID number, which might have to do with Apple's decision to add an extra sim slot in the Chinese version. eSIMs allow people to connect to mobile networks without a physical sim card, making it easier, in theory, to create fake or untraceable accounts linked to the number. This could bypass controls on mobile phone networks and has been banned by Beijing.
6. The launch sparked controversy for listing Taiwan and HK as separate regions
Apple's iPhone presentation earlier in September caused outrage and online debate in China, when Phil Schiller, the head of marketing, showed a slide where Taiwan and Hong Kong were listed as separate regions or countries from China.
CCTV soon called on the company to change its naming practices, and web users flooded the company's official Weibo blog with complaints. Apple has not responded to the controversy yet. The official website still lists the two regions separately.
Also read our article on the most popular smartphones in China (2018).
By John Cowley and Manya Koetse
Follow @whatsonweibo
Spotted a mistake or want to add something? Please let us know in comments below or email us.
©2018 Whatsonweibo. All rights reserved. Do not reproduce our content without permission – you can contact us at info@whatsonweibo.com
"Taobao Life": This Feature Shows How Much Money You've Spent on Taobao
Some users just found out they could've bought a house with the money they've spent on Taobao.
Over the past few days, a new Taobao feature that allows users to see how much money they have spent on the online shopping platform is flooding Chinese social media.
Taobao Marketplace is China's biggest online shopping platform. Owned by tech giant Alibaba, Taobao was launched in 2003 to facilitate consumer-to-consumer retail.
For many people, Taobao shopping has become part of their everyday life. Whether it is clothes, pet food, accessories, electronics, furniture – you name it, Taobao has it.
Because buying on Taobao is so easy, fast, and convenient, many online consumers lose track of how much they actually spent on the platform – especially if they have been using it for years already.
Thanks to "Taobao Life," users can now see the total amount of money spent on their account.
How to do it? First: go to Taobao settings and click the profile account as indicated below.
Then click the top icon that says "Achievement" (成就).
And here you find what you have spent in this account in total. On the left: the money spent, on the right: the amount of purchases.
Since I've used started using this Taobao account for the occasional clothes shopping since 2016, I've made 122 purchases, spending 7849 yuan ($1140) – a very reasonable amount compared to some other Taobao users, who are now finding out they could have practically bought an apartment with the money they have spent on Taobao.
This user, for example, found out they spent over half a million yuan on Taobao ($75,500).
This user below has spent over 1,1 million yuan on Taobao ($170,000).
Some people discuss all the things they could have bought with the money they have spent on Taobao over the years: "As soon as I saw the number, I wanted to cry," one Weibo user writes: "What have I done?!"
Another person, finding out they have spent 230,000 yuan on Taobao ($33,400), writes: "This can't be true! Surely this must be a mistake!?"
"If I wouldn't have spent all this money on Taobao, I would've been rich," others say.
The topic of Taobao's total spending amount has become so popular on Chinese social media this week, causing so much consternation, that Taobao posted a message on its Weibo account on July 27, writing: "We heard you guys couldn't sleep last night.."
Although many people are shocked to find out the money they've spent on Taobao, others console themselves with the thought that adding up everything they have spent on Taobao, they were actually 'rich' at some point in their lives.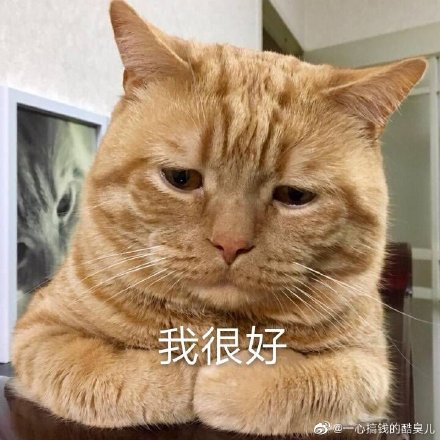 By Manya Koetse , with contributions from Miranda Barnes
Follow @whatsonweibo
Spotted a mistake or want to add something? Please let us know in comments below or email us. Please note that your comment below will need to be manually approved if you're a first-time poster here.
©2019 Whatsonweibo. All rights reserved. Do not reproduce our content without permission – you can contact us at info@whatsonweibo.com
Summer Censorship: Weibo Launches "Project Sky Blue"
No hot summer on Weibo: the social media network announces extra censorship on 'vulgar content.'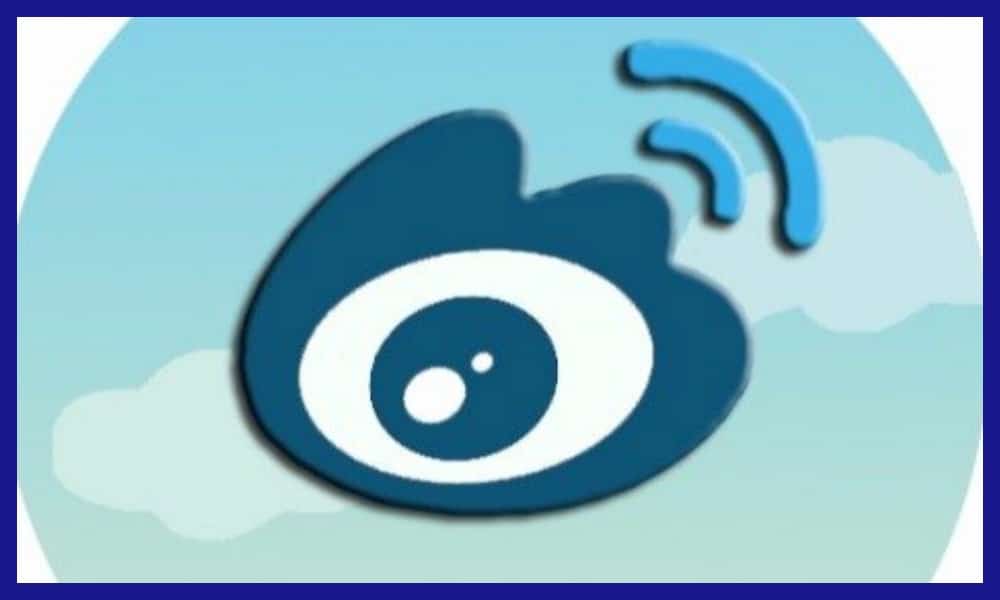 Earlier this week, the administration of Sina Weibo announced a special summer holiday crackdown on "vulgar content," including "pornographic novels, erotic anime, pictures or videos."
In a public announcement that was posted on July 4th, the Weibo administration writes that the primary goal of this campaign is to "create a healthier, more positive environment for underage users" during the summer break period.
The censorship plan is titled "Project Deep Blue" (or: "Project Sky Blue") (蔚蓝计划), and will use filter systems, human moderators and user reports to censor more content for the upcoming two months.
The project even has its own Weibo account now, where Weibo users can ask questions, report inappropriate content, and get more information on the campaign.
Weibo states it will further expand its team of online content supervisors, and also explicitly encourages netizens to flag 'inappropriate' content to make the online community 'more wholesome.'
The hashtag #ProjectDeepBlue (#蔚蓝计划#) topped the hot search lists on Weibo this week; not necessarily because of the topic's popularity, but because it was placed there by the social media site's administration. At time of writing, the hashtag page has attracted more than 180 million views.
Online responses to the summer censorship program are mixed: many commenters voice their support for the latest measure, while others express frustration.
One Weibo user from Hubei calls the latest measure "hypocritical," arguing that minors surf Weibo just as much during school time as during the summer holiday – suggesting that launching a special censorship program for the summer vacation does not make sense at all.
But many popular comments are in favor of the project, saying: "I support Project Deep Blue, the internet needs to be cleaned up," and: "China's young people need to be protected."
This is not the first time Weibo launches a special intensified censorship program. Throughout the years, it has repeatedly carried out 'anti-pornography' campaigns in cooperation with Chinese cyberspace authorities.
Often, the crusade against 'vulgar' content also ends up being used for the purpose of censoring political content rather than to actually eradicate 'obscenities' (read more).
By now, it seems that many Weibo users are quite actively using the Project Deep Blue tag to report on other users who are posting violent or vulgar content.
"If you're not careful, you're hit with vulgar and obscene content the moment you're on the internet," well-known mom blogger Humapanpan (@虎妈潘潘) writes: "Now that the summer holiday is coming, I hope we can join the Project Deep Blue, and clean up the internet environment.  Actively report obscene content the moment you see it – let's protect our future together."
By Skylar Xu & Manya Koetse
Spotted a mistake or want to add something? Please let us know in comments below or email us. Please note that your comment below will need to be manually approved if you're a first-time poster here.
©2019 Whatsonweibo. All rights reserved. Do not reproduce our content without permission – you can contact us at info@whatsonweibo.com