6 Things to Know about the iPhone XS Launch in China
Noteworthy facts about the latest iPhone release in the PRC.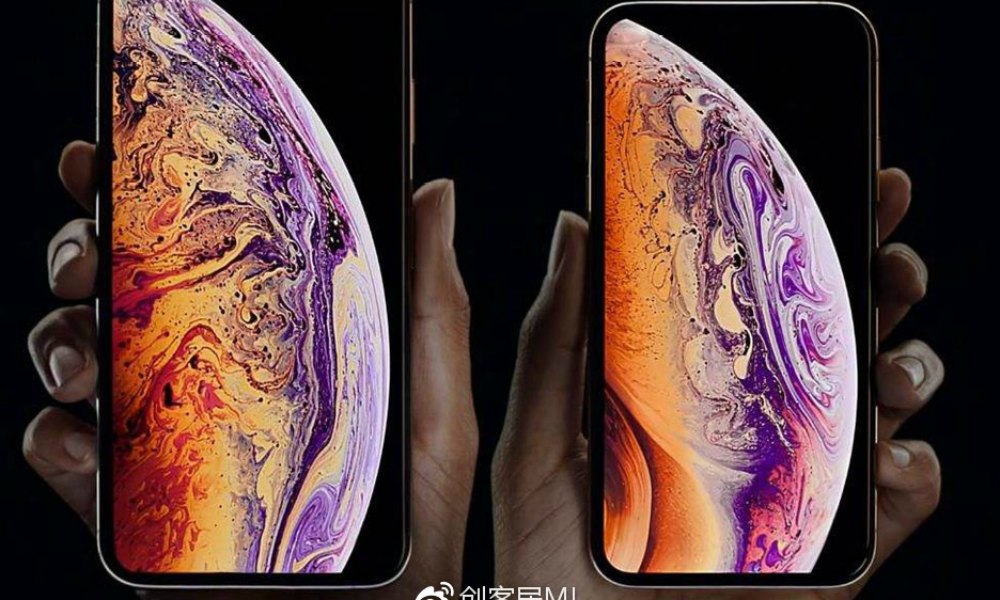 On September 21st, Apple began selling its latest iPhone series to fans and customers across the globe.
The phones released are the iPhone XS, iPhone XS Max and iPhone XR. The iPhone XS Max is the company's biggest phone yet and boasts features like Face ID 2 for extra security, and up to 512Gb storage. But it is also the company's most expensive iPhone yet.
Over the past days, topics relating to the latest iPhone are popping up on China's online hot search lists, with the hashtag "New iPhone Release" (#新iPhone发布#) receiving 1,45 billion views, the hashtag #iPhone XS# receiving 320 million views on Weibo.
Here are six noteworthy facts to know about the iPhone XS in China:
1. Its front-facing selfie camera has a 'Pitu' effect
At time of writing, the phone's front-facing "selfie" camera (#iPhone XS前置摄像头#), with more than 21 million views, is one of the most-searched topics on Weibo.
The camera is different from the cameras in earlier iPhone models in how it seems to add a filter to people's skin. Although American media have reported that people complain about the "over-smoothing" of the skin because it makes them look "fake," the great majority of Weibo commenters, on the contrary, like the function, and say it is welcomed in China.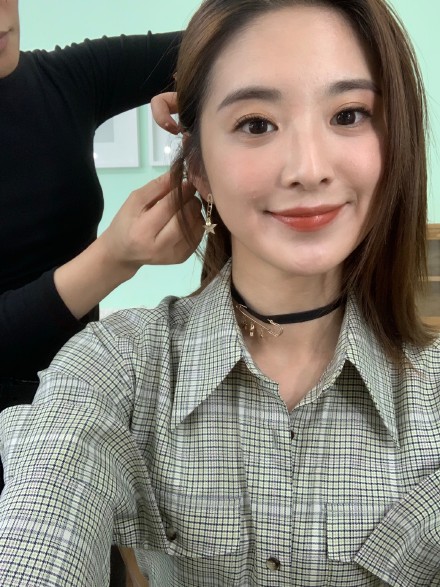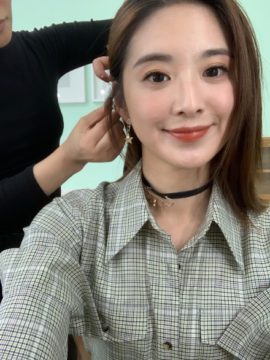 TV presenter Liu Ye (@懂小姐刘烨) writes on Weibo: "About that pretty face result of the iPhone front-facing camera; now I even dare to post my photos without editing them in Pitu!" Pitu is a popular Chinese picture editing app.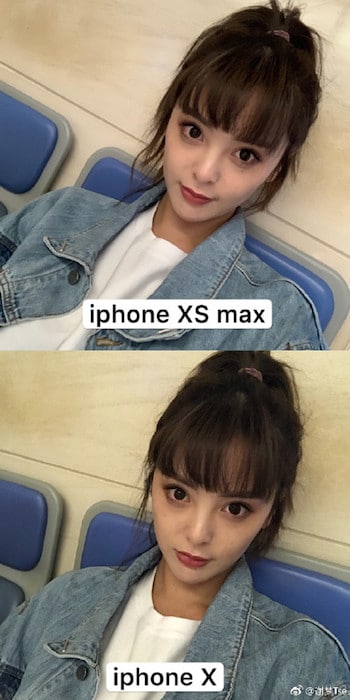 Some netizens comment that the beautifying camera is much less controversial in China than abroad because Chinese people are already used to editing and photoshopping their photos by whitening the skin or making the eyes look bigger.
"This iPhone was actually designed for the female consumers in the Chinese and South Korean market, but accidentally ended up in the US," one netizen jokingly says.
An older meme posted by commenter Lao Xu (@老徐时评) pokes fun at different smartphone cameras and how they make people look."Perhaps foreigners like the reality more than we do," other commenters suggested.
2. It's even more expensive in China
The price of the latest iPhone is one of the biggest topics surrounding its launch. Although the phone already is very expensive in the US, its prices in China are even higher. While the iPhone XS 64 GB version is priced at $1099 in the US, the official online Apple store for China lists the same phone for RMB8,699 (±$1,270).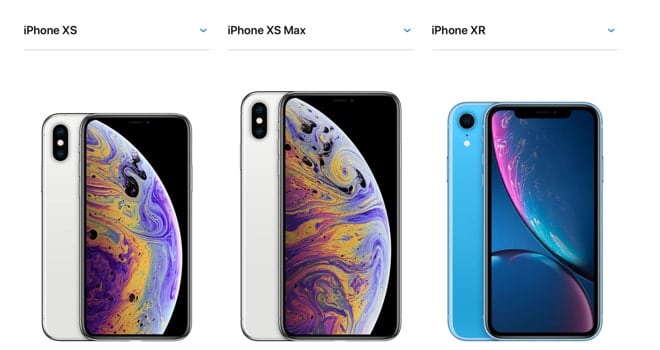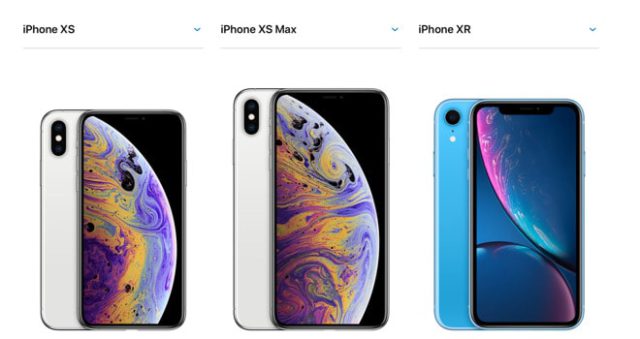 The most expensive model, the iPhone XS Max, costs a staggering RMB12,799 (±$1,860) for the 512Gb version. By comparison, the iPhone X which launched in 2017 cost $1,149 for the most expensive model in the US.
Beijing News points out on Weibo that the RMB12,799 model is 1,5 times the average monthly wage of Beijingers. "If I had the money, I'd buy it," some people comment.
3. People are not going too crazy about its release
Although previous years have seen people getting up early and waiting in line for the latest iPhone models, this time, many people shared photos on Weibo of empty queues outside Apple retailers and launch events in China.
Despite the widespread online discussions of the latest iPhone, Chinese media outlet Sina.com reports that there has been more online interest in China in the new Apple Watch than in the iPhone XS.
Previously, the release of the iPhone 7 in 2016 also showed a similar trend, with many people saying they preferred made-in-China phones to the American iPhone.
Responding to the question 'Why wouldn't you buy the iPhone XS?", most netizens mention the phone's high price: "I'm too poor to buy it."
4. The first person to own the iPhone XS was Mr. Wang from Hangzhou
TMall, Apple's official online retailer in China, ran a promotional campaign to be the first person to own an iPhone XS, using the hashtag "The First iPhoneXS Person" (#iPhoneXS第一人#), which briefly went trending on the day of the launch.
The first person to own Apple's latest offering turned out to be a certain Mr. Wang from Hangzhou, who bought the phone one minute after it went on sale. The 'news' was met with skepticism by netizens. "What's the point of this story?", was the most liked comment on Weibo.
5. It's the first-ever iPhone to have dual sim slots (but only in China)
The Chinese version of the iPhone XS comes with a tray that can hold 2 sim cards, while the version sold outside of China has only got one sim card slot (allowing the creation of virtual SIMs).
The Chinese government controls and tracks sim cards and requires them to be registered to a user's ID number, which might have to do with Apple's decision to add an extra sim slot in the Chinese version. eSIMs allow people to connect to mobile networks without a physical sim card, making it easier, in theory, to create fake or untraceable accounts linked to the number. This could bypass controls on mobile phone networks and has been banned by Beijing.
6. The launch sparked controversy for listing Taiwan and HK as separate regions
Apple's iPhone presentation earlier in September caused outrage and online debate in China, when Phil Schiller, the head of marketing, showed a slide where Taiwan and Hong Kong were listed as separate regions or countries from China.
CCTV soon called on the company to change its naming practices, and web users flooded the company's official Weibo blog with complaints. Apple has not responded to the controversy yet. The official website still lists the two regions separately.
Also read our article on the most popular smartphones in China (2018).
By John Cowley and Manya Koetse
Follow @whatsonweibo
Spotted a mistake or want to add something? Please let us know in comments below or email us.
©2018 Whatsonweibo. All rights reserved. Do not reproduce our content without permission – you can contact us at info@whatsonweibo.com
How Social Media Is Speeding Up Zhengzhou Flooding Rescue Efforts
Chinese social media are speeding up local rescue efforts after Zhengzhou saw the heaviest rain in 1,000 years.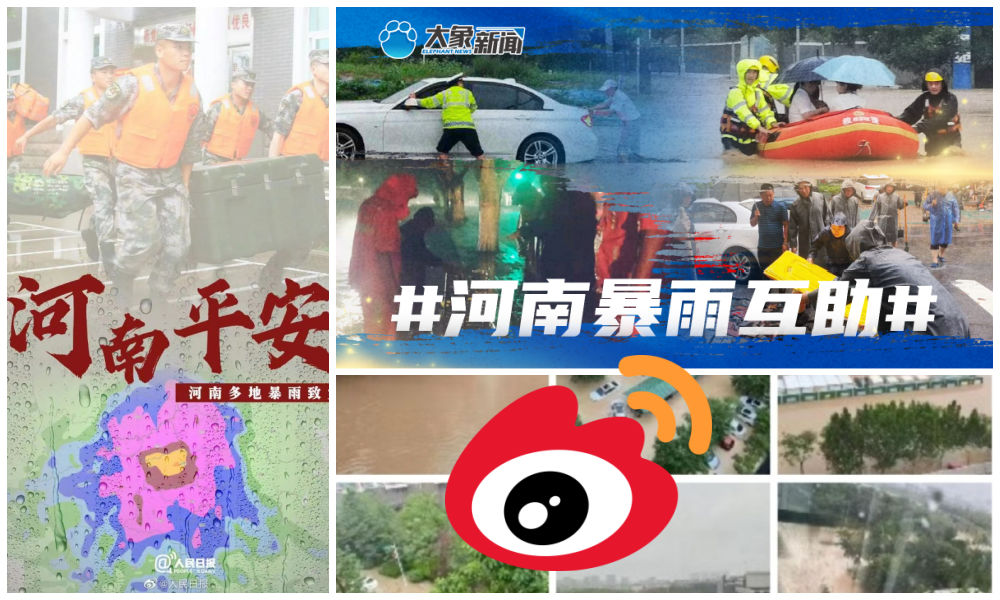 Social media is utilized as a tool in the response to the floodings in Henan province. Once again, Weibo facilitates active public participation to provide immediate assistance to the people facing this natural disaster. 
On Tuesday, July 20, heavy rainfall caused major disruptions in the central province of Henan. The amount of rain over the last three days in Zhengzhou is reported to be the same as what it would usually receive in an entire year.
It is reported that Henan Province has initiated the highest-level emergency response to floods, and China's State Flood Control and Drought Relief Bureau has dispatched a workgroup to Henan, initiating level III emergency response rescue work.
Since the evening of July 20, news and information streams on the heavy rains and floods have been dominating Chinese social media. In the midst of the disastrous events, Weibo has become an online space for people seeking help, those disseminating information on available resources, and for other related activities that help netizens engage in emergency management and accessing information.
The volume of such messages is huge, with thousands of netizens seeking ways to help speed up rescue work and actively contribute to the emergency relief efforts.
The organically improvised response protocol on social media includes the following guidelines:
Verify, summarize, highlight, and spread online help requests posted by people from different locations
Remind people to delete help-seeking posts once they have been rescued or have found assistance.
Disseminate relevant knowledge relating to emergency care and response, and public health information, such as how to deal with different disaster scenarios, warning people about the safety of drinking water during floods, etc.
Share information regarding mental health and psychosocial support during the different phases of the disaster.
When posts of people trapped by the heavy rain started to be published on Weibo, many online influencers, no matter what subject they usually focus on, participated in spreading help-request posts that were not getting a lot of online attention.
Erdi 耳帝, a music influencer with nearly 15 million fans on Weibo, has been retweeting the online posts of people asking for help since the night of July 20.
An example of such an online emergency help request (求助贴) is the following post of July 21st, 17:15 local time:
"Our entire neighborhood is cut off from water and electricity, the water level is rising to chest level, and we currently have no drinking water at the moment. Need help urgently.
Status: Verified, pending rescue.
Seeking help: Wu M**, phone 13*****27
Number of people to be rescued: five or six thousand
Location: Zhengzhou City, Henan Province, Zhengdong New District, Shangdu / Xuzhuang Street intersection, east courtyard of Shangdu Jiayuan Muzhuang district (we can't exit the building, there is no water, no electricity, no supplies, and it's been 24 hours)"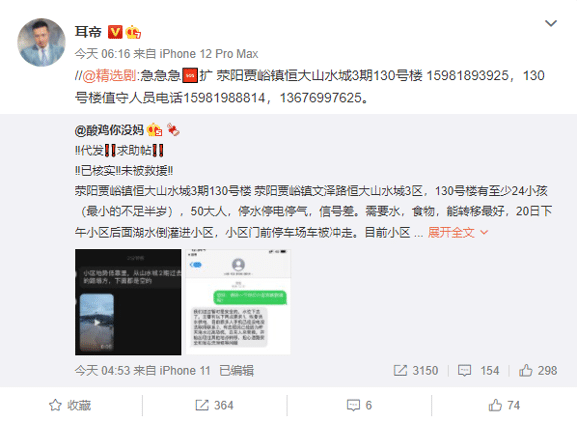 Some Weibo users engage in organizing scattered online information in one single post, e.g. posts regarding local electricity leakage, making this information more accessible and easier to understand.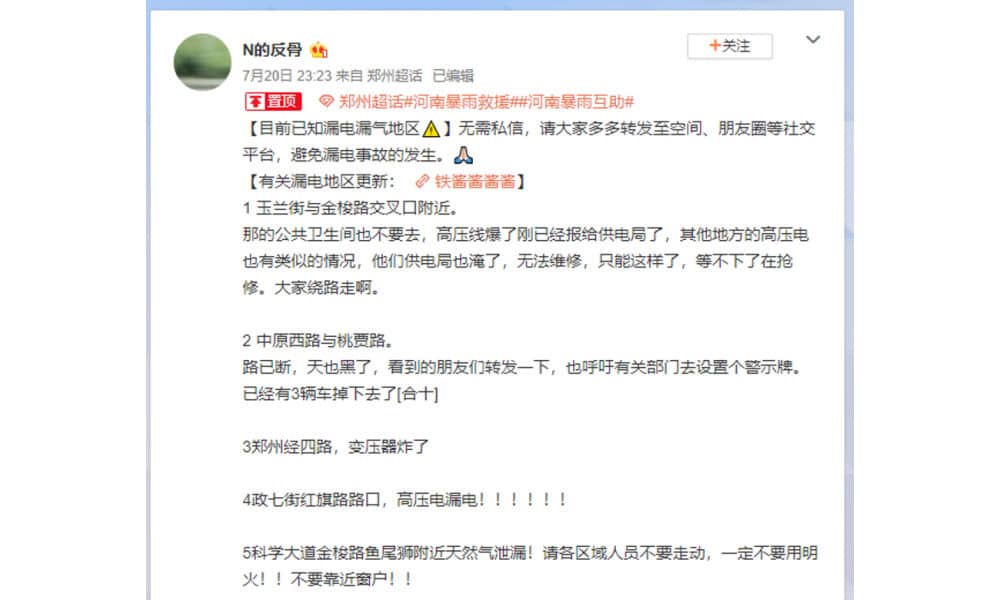 One post that was among the top-shared ones this week, is a picture that includes contact information of rescue teams of both officials and civilians. When realizing that some people were unable to upload the picture due to poor internet connections caused by the heavy rain, an up-to-date and full-text version was quickly shared by netizens.
Some Weibo users listed various methods to get assistance for hearing-impaired and deaf-mute people affected by the floods, advising people to download various apps to help to communicate and translate.
Besides the more general practical advice and emergency action plans shared by Chinese social media users, there are also those who pay attention to the importance of personal hygiene during these times. Some are sending out information about menstrual hygiene needs during floods, reminding women to frequently change sanitary pads and try to keep the genital area clean and dry due to the risk of infection. A hashtag related to menstruation during the flooding momentarily ranked fifth in the top search lists (#河南暴雨 如果你出在经期<).

Information on mental health support is disseminated all across social media.
People also try to provide mental support in other ways. A student orchestra spontaneously performed at the Zhengzhou station, where dozens of passengers were left stranded in the night. The video clips of the performance went viral, with the young musicians playing two widely-known songs, "My People, My Country" (我和我的祖国) and "Ode to the Motherland" (歌唱祖国). Many social media users shared the clips and expressed how the performance moved them to tears.
A kind gesture in these terrible times. This youth orchestra pulled out their instruments and performed for all those other passengers who are stranded at the Zhengzhou East Station tonight ❤️ All trains were suspended after 2am on the 21st. pic.twitter.com/50THGOhy6O

— Manya Koetse (@manyapan) July 20, 2021
Some video clips that show how ordinary people save ordinary people amid such a natural disaster have also been widely shared. One video shows citizens of Zhengzhou standing in a line and use a rope to pull people from an underground floor where they were trapped by the water flooded.
Earlier in this thread there was a video of people helping those trapped in lower levels. There is more footage showing other places in Zhengzhou where citizens also joined forces to help those trapped by the water to get out safely. pic.twitter.com/1R9q1JcUtY

— Manya Koetse (@manyapan) July 20, 2021
In all the aforementioned ways and many more, Weibo has become a public platform for Chinese people to respond to the Henan disaster, efficiently communicate and keep track of help requests, organize and disseminate related information, and provide access to timely knowledge and relevant advice.
With so many online influencers and ordinary netizens voluntarily joining in, the online information flows are quickly circulating, allowing for necessary public communication channels while other resources and communication methods are still overwhelmed or in the making. The last time Weibo was used as an efficient emergency communication tool was during the early days of the COVID19 outbreak in Wuhan.
"Please stand strong, Zhengzhou" and "Hang on, Henan," many commenters write: "Help is underway!"
Also see our previous article on the situation in Zhengzhou here.
By Wendy Huang
Follow @whatsonweibo
Spotted a mistake or want to add something? Please let us know in comments below or email us. Please note that your comment below will need to be manually approved if you're a first-time poster here.
©2021 Whatsonweibo. All rights reserved. Do not reproduce our content without permission – you can contact us at info@whatsonweibo.com
The Disappearing Emoji on Weibo in Light of June 4
No candle or cake emoji on Weibo on June 4th.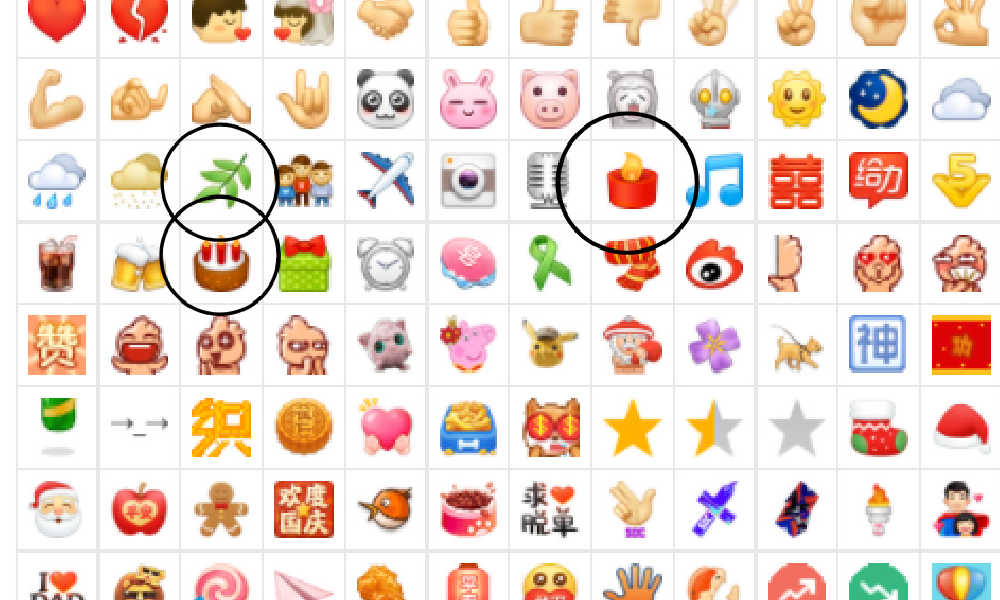 This week marks the anniversary of the Tiananmen student protests which started in April 1989 and ended with the violent crackdown on June 4th of that year.
It is the time of the year that censorship on Chinese social media intensifies, which is noticeable in various ways.
One noteworthy change is the disappearance of various Weibo emoji. Already in 2012, China Digital Times reported that the Sina Weibo platform quietly removed the candle icon from its collection of "frequently used emoticons" just before June 4. A year later, Shanghaiist also reported that the candle emoji had once again been removed, making the disappearing emoji a questionable annual Weibo tradition.
On Twitter, BBC reporter Kerry Allen (@kerrya11en) posted earlier that usually at this of year, it is not just the candle that disappears from Weibo's list of emoji, but also the leaf, the cake, the ribbon, and the present.
It's that time of year where I start watching #Weibo closely as emojis suddenly disappear ahead of the Tiananmen anniversary.

There don't appear to be any restrictions on the platform just yet, but the four clumsily circled emojis always vanish around this time. pic.twitter.com/kHuOPrVaqE

— Kerry Allen 凯丽 (@kerrya11en) June 1, 2021
A screenshot taken by What's on Weibo on June 1st of this year showed that all emoji were still available.
But on June 3rd, three emoji had disappeared from the list, including the falling leaf (风吹叶落), candle (蜡烛), and cake (生日蛋糕).
The disappearance of the emoji means that Weibo posts that were previously made by official media using these emoji also no longer contain them – instead, only the emoji description shows up.
To circumvent censorship, social media users in China often use emoji, creative language, or images to get their message across. To keep discussions on the violent events of June 4 contained, online censors also crack down on sensitive words, numbers, photographs, and symbols.
At this time, the term 'Tiananmen' has not been banned on Weibo, but the only posts using the term are official ones about another anniversary, namely that of the Communist Party. The Communist Party of China will mark its 100th anniversary in July.
By Manya Koetse
Spotted a mistake or want to add something? Please let us know in comments below or email us. First-time commenters, please be patient – we will have to manually approve your comment before it appears.
©2021 Whatsonweibo. All rights reserved. Do not reproduce our content without permission – you can contact us at info@whatsonweibo.com.