Insights into Sesame Credit & Top 5 Ways to Use a High Sesame Score
These are the top ways in which netizens' high Sesame Credit scores can be used in daily life.
First published
There's been much talk about China's 'credit score' recently, with many media conflating the country's Social Credit System with the commercial Sesame Credit programme. In this article, we will explain the latter: what is Sesame Credit and what can users do with their high score?
Note: for more about the Social Credit System and differences in its media coverage in China and the West, please see this article.
With all the talks about China's nascent Social Credit system and commercial social credit programmes, it is becoming clear that Chinese netizens are entering a 'credit lifestyle' (信用生活).
"All Chinese citizens now have a score," is an idea that has popped up in many foreign media over the past years, often conflating it with China's nascent 'Social Credit System.' To read more about the Social Credit System see our articles about this here or here. In this article, we will solely focus on Sesame Credit.
On Weibo, the official Sesame Credit account (@芝麻信用), which has over 240,840 followers, often announces new ways for people to profit from their (high) Sesame Credit score.
What's on Weibo explores and lists five different ways in which a high Sesame Credit score can be used in China today. But first – what actually is Sesame Credit?
About Sesame Credit
Sesame Credit (Zhīma xìnyòng 芝麻信用) was launched on January 28, 2015, by Alibaba's Ant Financial, after it had received permission by the PBOC (People's Bank of China) to be one of the eight Chinese companies to experiment with personal credit reporting.
According to the Sesame Credit company, its major goal is to make credit more widely available to consumers and small business owners, and to "enable credit providers to make holistic and accurate decisions," while also "empowering merchants to provide more credit-related services."
Because Sesame Credit is part of Jack Ma's Alibaba Group family (Ant Financial is an affiliate of the Chinese Alibaba Group), Sesame Credit has an enormous amount of data at its disposal, from e-commerce sites to finance products. China's biggest shopping websites Taobao and Tmall belong to Alibaba's vast online ecosystem, as does payment app Alipay.
It is not mandatory for users to opt into Sesame Credit. Some have compared the system to a loyalty program, although it is a bit more than that. Since 2015, for example, Sesame Credit also cooperates with the popular online dating service company Baihe.com (百合网), so that people can link their dating profile to their credit score. Sesame Credit already had 520 million users as of 2017.
Since its launch, various foreign media have written about Sesame Credit as an 'Orwellian system.' Among others, one of the reasons for this, is that Sesame Credit incorporates a publicly available 'blacklist' into its scoring process. The 'blacklist' is a Chinese courts' list with the names of people that have an effective court justice against them; inclusion on this list can make users' existing Sesame Credit drop dramatically, which would make people miss out on all perks of having a high Sesame Score.
Earlier in 2018, Alibaba, along with the seven other private credit programmes that were allowed to run their trial in 2015, become shareholders and active contributors to a new unified platform that has access to an enormous number of personal credit data. At the so-called 'trust alliance' (信联) Baihang Credit (百行征信), state level and commercial organizations join forces in further developing China's credit systems.
About the Score
Within the Sesame Credit programme, the lowest score one can get is 350. The highest is 950. This score is based on users' behavior across various platforms. A score of 550 to 600 is an intermediate/normal score. 600-650 is considered a 'good' score. Those in the 700-950 range are exceptionally high in score.
For those who first opt-in to Sesame Credit, and who have not had any violations, 600 is usually the score to receive.
Some of the important elements the score is allegedly based on, are –
• (35%) general credit history: past payment history and indebtedness – if persons still have enough credit on their credit card when purchasing items, if they pay their gas & electricity on time [often done through Alipay in China], pay violations tickets on time, etc.
• (25%) general financial status/fulfillment capacity: the available amount on users' Alipay account, if they are renting a car/house etc. and are able to pay for it, status of Huabei (a credit card function within the Alipay wallet), etc.
• (20%) online behavior and preference: the extent to which an account is actively used, how many purchases are done, etc.
• (15%) people's personal characteristics: educational background, address, real-name registrations, etc.
• (5%) contact network and interpersonal relationships: how many online contacts one has, ones's influential power in contact list, interactions between user and friends, etc.
For those who opt in to Sesame Credit and have a high score, there are many different ways to benefit from it, as listed below.
The Top Ways to Benefit from Sesame Credit
Please note that there are more ways to benefit from a high Sesame Credit score, but we have listed five popular ones below.
#1 'Credit Treatment' at Hospitals
In November of 2017, Sesame Credit first launched its "Credit Medical Treatment" (信用就医) services for people with a score over 650, with Shanghai's Huashan hospital being the country's first hospital to implement the function.
With "Credit Medical Treatment," patients could save up to 60% of waiting time at hospitals by cutting lines and not needing to pay for treatments upfront. Payments are done through Sesame Credit's in-app credit function Huabei (花呗).
While a normal procedure at Chinese hospitals can be time-consuming, the Sesame Credit procedure is much more efficient, mainly because people do not need to line up to pre-pay for their medical check-up and the medications.
Normal procedure:
(±20 min) 1. Arrive and register at the hospital and pay for it
(±60 min) 2. Waiting time to see a doctor
(±10 min) 3. Doctor's appointment/consultation
(±20 min) 4. Line up for payment [of examination]
(±20 min) 5. Check-up/Examination
(±20 min) 6. Queue up for payment
(±10 min) 7. Pick up medicine
The procedure with Sesame Credit:
(±3 min) 1. Register at hospital and payment by phone.
(±10 min) 2. Automatically get a number to see the doctor.
(±10 min) 3. Doctor's consultation.
Payment [for examination]
(±20 min) 4. Examination.
Payment [for medicine]
(±10 min) 5. Pick up medicine
There are also other ways in which people with a good Sesame Credit score can enjoy extra services and benefits at hospitals. Those with a score over 600, for example, can rent a wheelchair in hospitals without deposit.
#2 Try First, Pay Later
Since September 2018, Sesame Credit offers the possibility to "try out" purchases from Tmall for consumers who have a Credit Score of over 700, promoting the idea of "never regretting a purchase."
With this concept, people can order clothes or other items from e-commerce platform Tmall (天猫 Tiānmāo in Chinese) without any risk, having the guarantee to always being able to send back items that are unsatisfactory without paying for them.
There are also frequent promotions done by brands and companies in collaboration with Sesame Credit, such as offering people with a high credit score (over 750) to try out the newest Ford for three days, or to use the latest Meitu phone for 30 days for free, without necessarily needing to buy it afterward.
Sesame Credit also makes it more tempting for its users to spend money on (Alibaba) platforms in other ways. The higher one's credit is, the more one is able to lend from online lending service Huabei; those with a credit higher than 750 can lend up to 20,000 RMB (±$2890). Unsurprisingly, the literal translation of Alipay's 'online credit card' service Huabei (花呗) is "Just Spend."
#3 No Deposit on Shared Bikes (and other things)
Sesame Credit has a partnership with bike sharing platforms Hello Bike (哈罗单车) and Ofo, allowing users with a credit over 650 points to rent these bicycles, that can be found anywhere in bigger cities in China, without paying a deposit.
It is not the only service that does not require a deposit for those with a high Credit score; using a shared umbrella, or a publicly available shared phone charger, or even renting apartments, often no longer needs a deposit for those with a higher score.
#4 Open Access to Libraries
In many places in China, people who have a Sesame Credit score over 550 no longer need to pay a downpayment and can set up a library card for free, in other places people with a higher Sesame score no longer need a library card at all to borrow books at their local libraries and/or their automated self-service street libraries (just their ID).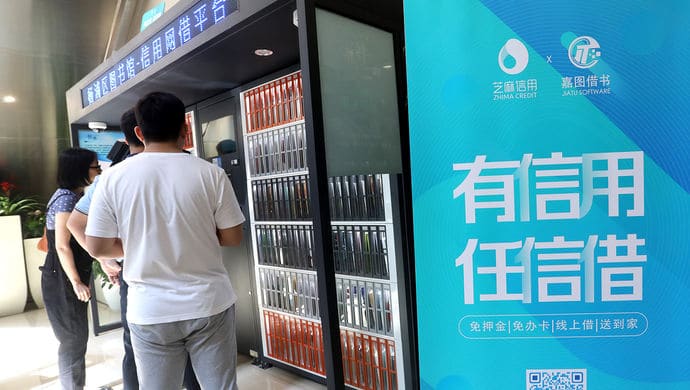 Since April of 2018, this special service for Sesame Credit users (not needing a card) was introduced in the entire Zhejiang province. Public libraries in other places, such as Shanghai, have already been experimenting with Sesame Credit perks for library lovers since 2015.
#5 Special Lounges at Train Stations
Especially during peak seasons such as the National Day holidays or Spring Festival, China's train stations can get exceptionally busy. For Sesame Credit members with a score over 650, there are now special lounges to relax.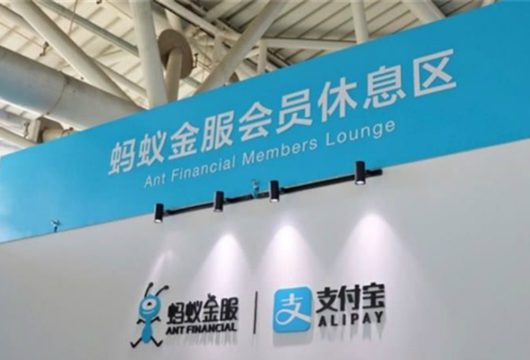 Sina notes that the lounge is only available to those members who have also bought a higher fair ticket (first class), or who have a platinum status.
By Manya Koetse
Follow @whatsonweibo
Spotted a mistake or want to add something? Please let us know in comments below or email us.
©2018 Whatsonweibo. All rights reserved. Do not reproduce our content without permission – you can contact us at info@whatsonweibo.com
Cybersecurity Experts Warn: Flicking the V-Sign in Photos Could Give Away Your Fingerprint Data
V-sign selfie pictures could disclose personal information about your fingerprints, security experts warn.
Our cameras are getting better, but that's not always a good thing. Chinese internet security experts warn that peace sign photos could potentially be abused to collect fingerprint data.
The 2019 China Cybersecurity Week was held in Shanghai this week, and made it to the top trending topics on Sina Weibo today.
The topic attracting the attention of millions of Chinese web users is not China's cybersecurity in general, but one that was discussed during the event, namely the potential privacy risks in making a V-sign on photos.
Chinese internet security experts at the conference warned that people are unaware that they could be giving away personal data information about their fingerprints when sharing photos of themselves making a peace sign.
If the side of the fingertips is facing the camera, and if there is not a lot of space in between the camera and the hand, it would potentially be possible to gather fingerprint data using photo enlargement tools and AI techniques.
The deputy director of the Shanghai Information Security Industry Association stated that photos displaying a fingertop-facing V-sign taken within 1,5 meter of the camera could potentially disclose 100% of one's fingerprint information, China Press reports.
Criminals could reconstruct fingerprint patterns of other people and abuse them in various means – basically wherever fingerprint information is used to confirm people's identities (e.g. biometric door locks or fingerprint payment scanning).
Besides not disclosing fingerprint information in photos posted online, experts also warn people not to leave fingerprint information at machines without confirming their purpose and legality.
Fingerprint scanning is used for a multitude of purposes in China. Foreigners who arrived in China since 2017 will also be familiar with the policy of collecting foreign passport holders' fingerprints upon their arrival in the PRC.
On Chinese social media, the topic "Making a V-Sign Could Leak Your Fingerprint Data" is one of the biggest being discussed today. On Weibo, the hashtag has gathered 200 million views at time of writing (#拍照比剪刀手会泄露指纹信息#).
Some commenters advise people on social media to make peace signs with the nail side of the fingers facing the camera. (That gesture, however, is deemed an offensive gesture in some nations.)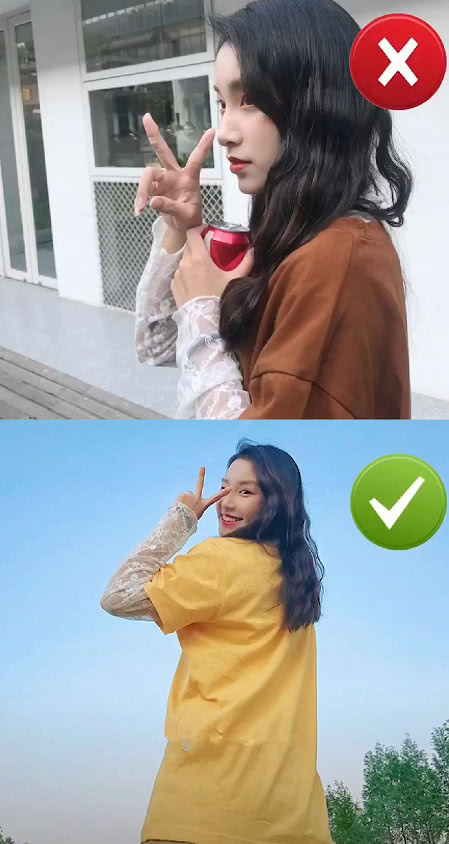 The V-sign is often used as a rather non-symbolic or cute gesture across in East Asia.
Although in many Western countries, the symbol is mostly known as the victory sign ("V for Victory") as used during World War II, it entered mainstream popular culture in Japan since the 1960s and spread to other Asian countries from there.
This Time article explains how the gesture appeared in Japanese manga in the late 1960s, one of them titled V is the Sign (Sain wa 'V' / サインはV).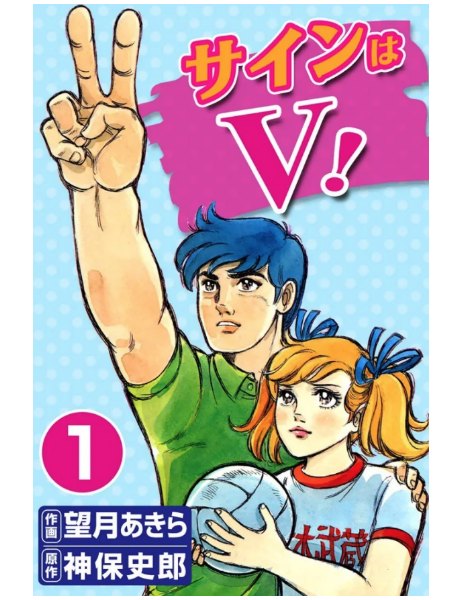 Amid the concerned Weibo users, some are not worried: "It's ok," one commenter writes: "Using a Beauty App smoothes out my skin anyway."
There are also many commenters who are confused about the news, wondering what advanced photo camera quality and AI technique might implicate for future privacy risks concerning face recognition data and iris scanning software ("Should we also close our eyes?").
Others offer a different solution to the unexpected V-sign issue: "Just flip the middle finger instead."
By Manya Koetse
Follow @whatsonweibo
The images used in the featured image on this page come from 追星娱乐说.
Spotted a mistake or want to add something? Please let us know in comments below or email us. Please note that your comment below will need to be manually approved if you're a first-time poster here.
©2019 Whatsonweibo. All rights reserved. Do not reproduce our content without permission – you can contact us at info@whatsonweibo.com
"Taobao Life": This Feature Shows How Much Money You've Spent on Taobao
Some users just found out they could've bought a house with the money they've spent on Taobao.
Over the past few days, a new Taobao feature that allows users to see how much money they have spent on the online shopping platform is flooding Chinese social media.
Taobao Marketplace is China's biggest online shopping platform. Owned by tech giant Alibaba, Taobao was launched in 2003 to facilitate consumer-to-consumer retail.
For many people, Taobao shopping has become part of their everyday life. Whether it is clothes, pet food, accessories, electronics, furniture – you name it, Taobao has it.
Because buying on Taobao is so easy, fast, and convenient, many online consumers lose track of how much they actually spent on the platform – especially if they have been using it for years already.
Thanks to "Taobao Life," users can now see the total amount of money spent on their account.
How to do it? First: go to Taobao settings and click the profile account as indicated below.
Then click the top icon that says "Achievement" (成就).
And here you find what you have spent in this account in total. On the left: the money spent, on the right: the amount of purchases.
Since I've used started using this Taobao account for the occasional clothes shopping since 2016, I've made 122 purchases, spending 7849 yuan ($1140) – a very reasonable amount compared to some other Taobao users, who are now finding out they could have practically bought an apartment with the money they have spent on Taobao.
This user, for example, found out they spent over half a million yuan on Taobao ($75,500).
This user below has spent over 1,1 million yuan on Taobao ($170,000).
Some people discuss all the things they could have bought with the money they have spent on Taobao over the years: "As soon as I saw the number, I wanted to cry," one Weibo user writes: "What have I done?!"
Another person, finding out they have spent 230,000 yuan on Taobao ($33,400), writes: "This can't be true! Surely this must be a mistake!?"
"If I wouldn't have spent all this money on Taobao, I would've been rich," others say.
The topic of Taobao's total spending amount has become so popular on Chinese social media this week, causing so much consternation, that Taobao posted a message on its Weibo account on July 27, writing: "We heard you guys couldn't sleep last night.."
Although many people are shocked to find out the money they've spent on Taobao, others console themselves with the thought that adding up everything they have spent on Taobao, they were actually 'rich' at some point in their lives.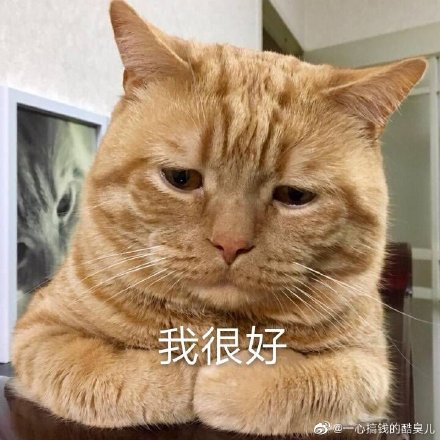 By Manya Koetse , with contributions from Miranda Barnes
Follow @whatsonweibo
Spotted a mistake or want to add something? Please let us know in comments below or email us. Please note that your comment below will need to be manually approved if you're a first-time poster here.
©2019 Whatsonweibo. All rights reserved. Do not reproduce our content without permission – you can contact us at info@whatsonweibo.com