"Living a Nightmare" – Chinese Beauty Guru Yuya Mika Shares Shocking Story of Domestic Abuse
Famous makeup artist Yuya Mika shared her story in a video that has since gone viral on Weibo.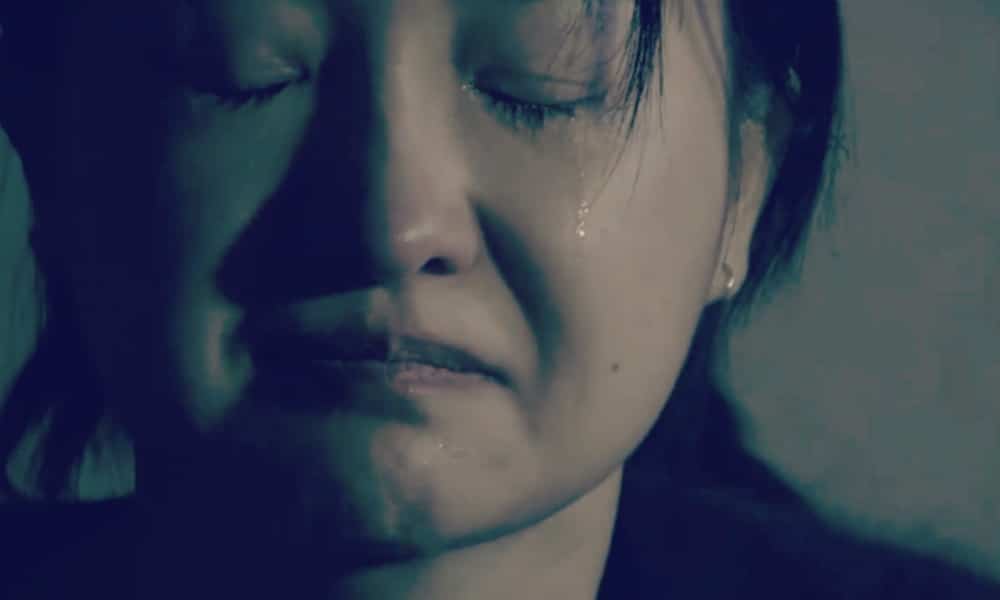 First published
Chinese famous makeup vlogger Yuya Mika has come out and shared her experience of being physically abused by her former boyfriend. Yuya's story – told in a documentary-style video that is now going viral – does not just raise online awareness about the problem of domestic violence, it also shows the raw realness behind the glamorous facade of China's KOLs' social media life.
Fashion and makeup blogger He Yuyong, better knowns as Yuya (宇芽) or Yuya Mika (@宇芽YUYAMIKA), has gone viral on China's social media platform Weibo for sharing her personal story of suffering domestic abuse at the hands of her ex-partner.
On Monday afternoon, November 25 – which is the International Day for the Elimination of Violence against Women – Yuya, a KOL (Key Opinion Leaders/online influencer) who has over 800,000 followers on her Weibo account, wrote: "I'm a victim of domestic violence. The past six months, I feel like I've been living a nightmare. I need to speak up about domestic violence here!"
With her post, Yuya shared a 12-minute documentary-style video in which she tells how she has been abused by her partner of one year, with whom she has now separated.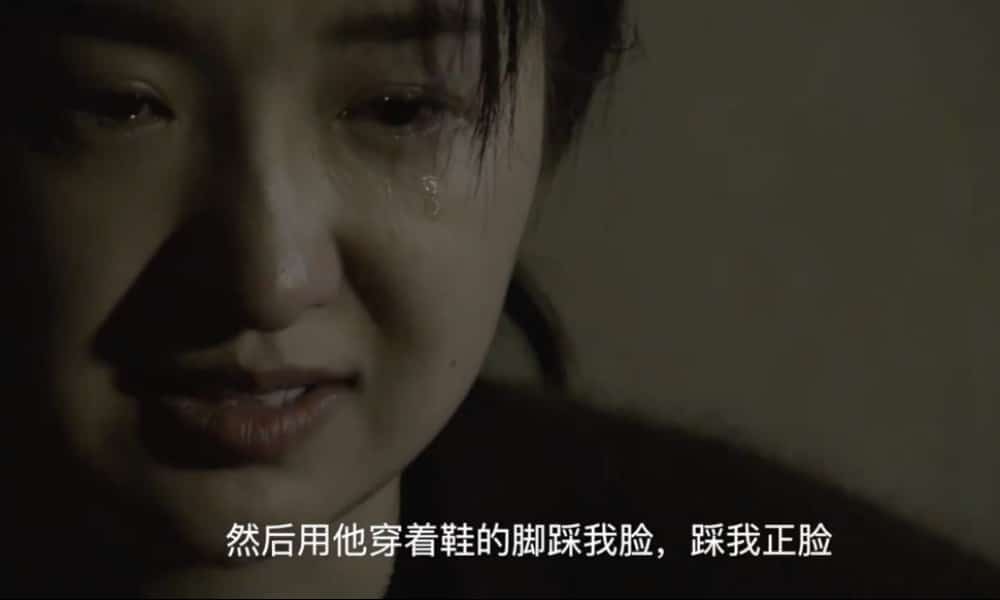 The short doc does not just tell Yuya's story, it also features the experiences of her former partner's ex-wives, who allegedly also suffered domestic violence at his hands.
Besides the shocking accounts of the women, the video also contains footage of Yuya's ex-boyfriend trying to violently drag her out of an elevator – a moment that was caught on security cameras in August of this year.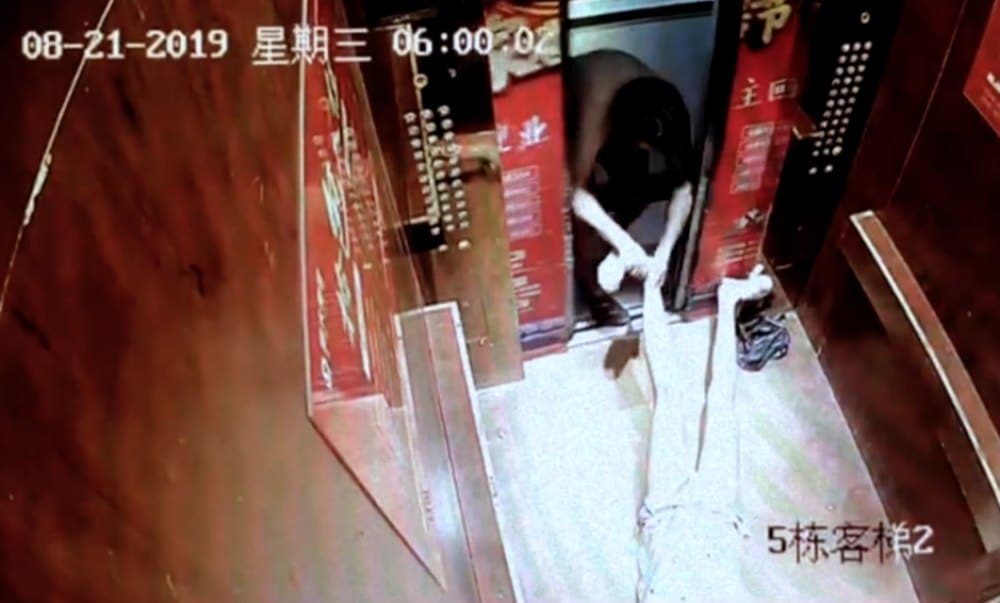 Yuya identifies her former boyfriend and abuser as the 44-year-old artist and Weibo blogger 'Toto River' (@沱沱的风魔教), who was married three times before starting a relationship with the famous beauty blogger.
The two met each other through social media, and Yuya initially fell for his talent and kindness. But, as she says, his perfect social media image soon turned out to be nothing but a fake facade, and the nightmare began.
The beauty blogger explains that the domestic violence went hand in hand with mental abuse, with Yuya being brainwashed into believing she was lucky to be with a man such as her boyfriend.
As the abuse became a regular occurrence, Yuya tearfully explains how she sometimes could not work for a week because her face was too bruised for shooting videos.
Yuya also writes on Weibo that she shares her story so that the experiences she and her ex-boyfriend's former wives suffered will not happen to other women, and to warn others from ending up in a similar situation.
Meanwhile, the Weibo account of Yuya's former boyfriend has been closed for comments.
Yuya Mika is not just popular on Weibo and video ap Tiktok. The beauty guru – famous for doing imitation makeup of celebrities and famous icons such as Mona Lisa – also has over 750k fans on her Instagram account and thousands of subscribers on her YouTube Channel, where she posts makeup tutorials.
Yuya is part of the company of Papi Jiang (aka Papi Chan), a Chinese vlogger and comedian who became an internet celebrity in 2016. On Tuesday, the Papi Jiang company also responded to Yuya's video, saying they fully support the makeup artist in coming forward with her story.
At time of writing, Yuya's story has been shared over 425,000 times, with a staggering thread of more than 280,000 comments on Weibo.
Many commenters respond in shock that the tearful woman in the video is actually Yuya, as the makeup artist is usually always smiling and shining in front of the camera. Other Weibo users express their hopes that Yuya's ex-boyfriend will be punished for what he did.
With over 160 million views, the hashtag "Yuya Suffers Domestic Abuse" (#宇芽被家暴#) is now in the top five of most-discussed topics on Weibo.
Over the past few years, the issue of domestic violence has received more attention on Chinese social media, especially since China's first national law against domestic violence came into effect on March 1, 2016. More women have come forward on Chinese social media to share their personal experiences with domestic abuse.
According to Chinese media reports of Tuesday afternoon, local authorities are currently investigating Yuya's story.
By Manya Koetse, with contributions from Miranda Barnes
Follow @whatsonweibo
It's almost Black Friday! We've already listed the best VPN deal for you here.
Spotted a mistake or want to add something? Please let us know in comments below or email us. First-time commenters, please be patient – we will have to manually approve your comment before it appears.
©2019 Whatsonweibo. All rights reserved. Do not reproduce our content without permission – you can contact us at info@whatsonweibo.com.
Meet Ding Zhen: Khampa Tibetan "Horse Prince" Becomes Social Media Sensation
Ding Zhen's quiet life out in the grasslands is seemingly over.
A Khampa Tibetan farmer has become an online sensation in China due to his handsome features. His overnight fame, which comes with legions of adoring fans and TV show invitations, has sparked discussions about the often-overwhelming loss of privacy that can accompany online stardom.
The recent rise to internet fame of a young man named Ding Zhen (丁真) has sparked controversy over the benefits and downsides of e-celebdom.
The 20-year-old farmer, who lives in Litang in the Kham region of Tibet, found accidental online fame after being captured in a blogger's photography session in Nyima County, according to a Haixia News article.
His handsome features attracted online attention, snowballing out of control after his appearance on a livestream. The young man shyly admitted to having little proficiency in reading or speaking Mandarin, but managed to express his love for raising horses.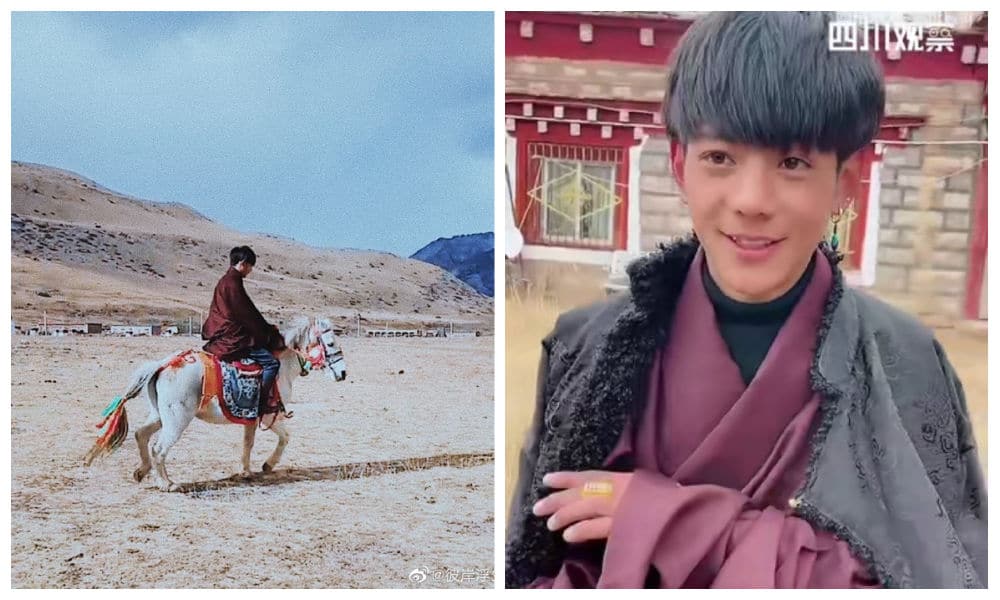 The cameraman and other villagers apparently later publicized Ding Zhen's name, address, and other personal info, soliciting gifts and leading some netizens to mock Ding Zhen's village neighbors as "blood-sucking vampires."
Ding, still unaware of his own fame, mentioned with some difficulty on the livestream that his dream was simply to become a "horse prince" (马王子) by winning his local horse races. His dream after that? To raise more horses, of course much to the delight of many Weibo users, some of whom have begun creating fan art in the young man's honor.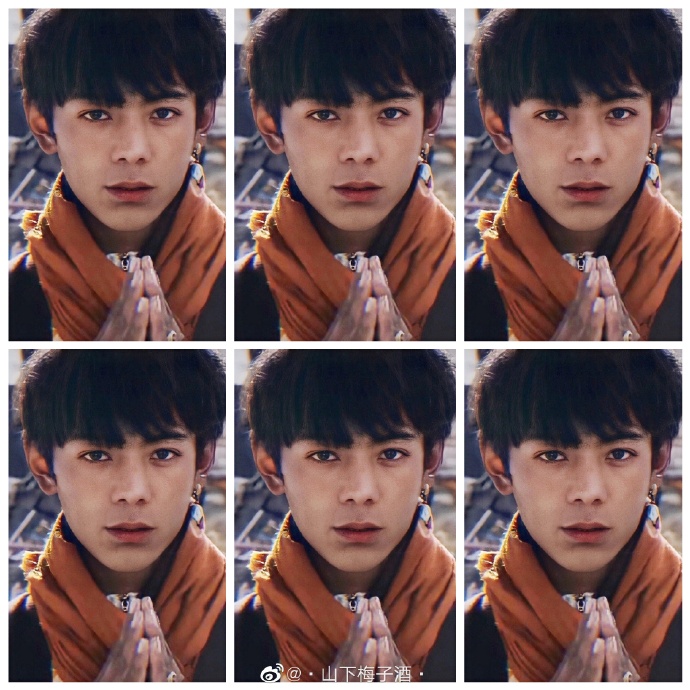 Calls for Ding Zhen to open a Douyin account of his own, or even to appear on reality television shows such as The Coming One (明日之子) and Produce Camp (创造营), have inspired heated debate.
"This kind of person," wrote one Weibo commenter, "should be riding horses and shooting arrows out on the grasslands; he shouldn't be imprisoned in Vanity Fair by your fan club's cultural values."
Others worried that this young man, "uncorrupted by the world," might be taken advantage of by others for financial gain.
This concern over the invasiveness of online fans likely stems from previous incidents where ordinary Chinese citizens became extraordinarily famous overnight, such as in the cases of 'Brother Sharp,' a homeless man similarly inundated with adoring praise online for his good looks and stylish appearance, and Shanghai's 'Vagrant Professor,' both of whom found their privacy constantly invaded by fans seeking photos or just a chance to meet the new stars. Soon both men could hardly walk outside without being swarmed as their private life had been effectively ended- all because they happened to become popular online.
Two phenomena unique to the Chinese internet seem to place these e-celebrities at a higher risk of being tracked down offline by their fans. One of them is the "human flesh search engine" (人肉搜索,) a massive online effort tapping into the knowledge and offline connections of netizens to track down and identify a person, often for shaming or as justice for perceived wrongdoing. The other is the highly-organized "super fan club" phenomenon prevalent in Chinese e-celeb culture, some of which boast structures rivaling the biggest corporations, with PR and financial departments. It's no wonder then that some netizens fear for Ding Zhen's personal life.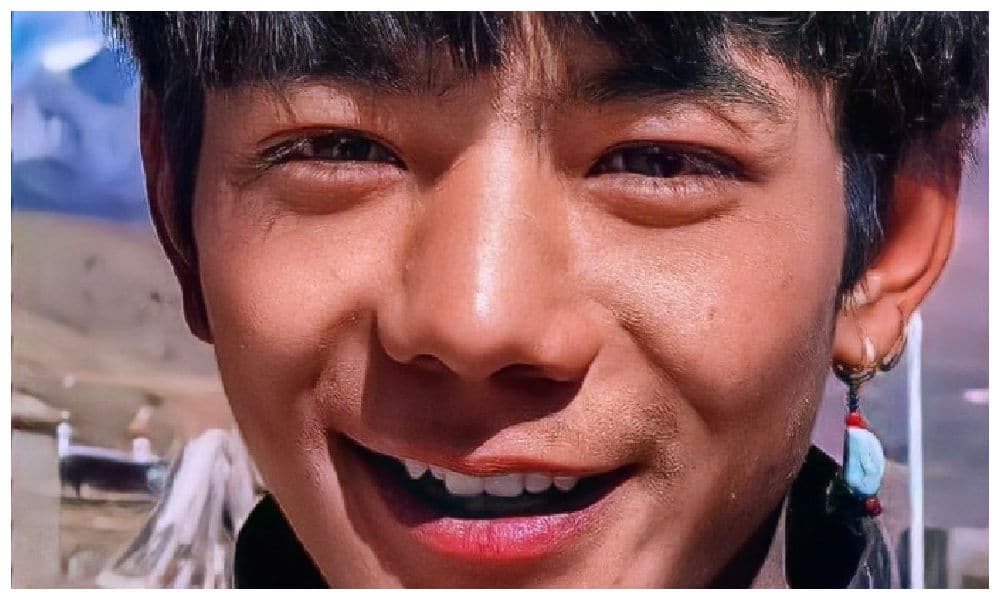 Many of these concerned netizens seem to particularly admire the simple, pastoral lifestyle of the "grasslands" (草原) which Ding leads, one which has been popularized in novels like Jin Yong's Legends of the Condor Heroes (射鵰英雄傳), which details the adventures of the young Guo Jing, a Chinese boy who joins the court of Genghis Khan. The novel has been read by millions across China and has become a prominent source of political metaphors on the Chinese web. One commenter exhorted others to "Let him become his own hero, a horse prince! Don't let the worst impulses of the internet corrupt him."
With the question "Should Ding Zhen leave the grasslands?" (#丁真该不该离开草原发展#) becoming a trending topic all of its own, it seems opinions about his popularity are fiercely divided. "I hope this handsome guy can make his own choices," writes one Weibo user: "..and no matter whether he becomes a star or not, I hope he can keep such an innocent heart!"
According to the latest reports, Ding has received a job offer from a Chinese state-owned company since his unexpected rise to online fame. CGTN writes that the 'horse prince' has now signed the contract, but they do not mention if this new job will allow him to do what he loves most – raising horses and being out in the grasslands.

By Luke Jacobus
Follow @whatsonweibo
Spotted a mistake or want to add something? Please let us know in comments below or email us. First-time commenters, please be patient – we will have to manually approve your comment before it appears.
©2020 Whatsonweibo. All rights reserved. Do not reproduce our content without permission – you can contact us at info@whatsonweibo.com.
Chinese Social Media Users Stand up Against Body Shaming
Recent photos of famous actress Gong Li that showed her curvier figure have gone viral on Sina Weibo, receiving over 850 million clicks. With Gong Li's weight gain becoming all the talk on Weibo, the public's focus on her appearance has sparked an online wave of body positivity posts, with web users rejecting the all-too-common phenomenon of body shaming on Chinese social media.
First, there was the 'A4 Waist' hype, then there was the 'iPhone6 Legs' trend, the 'belly button backhand,' and the online challenge of putting coins in your collarbone to show off how thin you are (锁骨放硬币). Over the past five years, China has seen multiple social media trends that propagated a thin figure as the ruling beauty standard.
But now a different kind of trend is hitting Weibo's hotlists: one that rejects body shaming and promotes the acceptance of a greater diversity in body sizes and shapes in China.
On August 26, Weibo user @_HYIII_ from Shanghai posted several pictures, writing:
"Reject body shaming! Why should we all have the same figure? Tall or short, thin or fat, all have their own characteristics. Embrace yourself, and show off your own unique beauty!"
The post was soon shared over 900 times, receiving more than 32,000 likes, with the "body shame" phrase soon reaching the top keyword trending list of Sina Weibo.
Gong Li Weight Gain
The body positivity post by '_HYIII_' is going viral on the same day that the apparent weight gain of Chinese actress Gong Li (巩俐) is attracting major attention on Chinese social media platforms such as Weibo and Douyin.
The 54-year-old actress, who is known for starring in famous movies such as Farewell My Concubine, To Live, and Memoirs of a Geisha, was spotted taking a walk with her husband in France on August 24. The photos went viral, with media outlets such as Sina Entertainment noting how Gong Li had become "much rounder" and had put on some "happy fat" (幸福肥).
By now, the hashtag page "Gong Li's Figure" (#巩俐身材#) has received more than 850 million (!) views on Weibo, with thousands of people commenting on the appearance of the actress. In the comment sections, there were many who lashed out against the focus on Gong Li's weight gain.
"She just has a regular female body shape. Stop using 'white / skinny / young' as the main beauty standard to assess other people," one commenter said, with another person writing: "Why do you all keep focusing on her figure, did she steal your rice and eat it?!"
"Why do you all keep focusing on her figure, did she steal your rice and eat it?"
Some people suggested that the COVID19 pandemic might have to do with Gong Li's weight gain, with others writing: "If she is healthy is what matters, skinny or fat is not the way to assess her beauty."
What stands out from the discussions flooding social media at this time, is that a majority of web users seem to be fed up with the fact that a skinny body is the common standard of women's beauty in China today – and that accomplished and talented women such as Gong Li are still judged by the size of their waist.
Say No to Body Shaming
In light of the controversy surrounding Gong Li's recent photos and the following discussions, posts on 'body shaming' (身材羞辱) are now flooding Weibo, with many Weibo users calling on people to "reject body shaming" (拒绝#body shame#) and to stop imposing strict beauty standards upon Chinese women.
The pressure to be thin, whether it comes from the media or from others within one's social circle, is very real and can seriously affect one's self-esteem. Various studies have found an association between body dissatisfaction and social pressure to be thin and body shaming in Chinese adolescents and young adults (Yan et al 2018).
The main message in this recent Weibo grassroots campaign against body shaming, is that there are many ways in which women can be beautiful and that their beauty should not be merely defined by limited views on the ideal weight, height, or skin color.
Over the past decades, women's beauty ideals have undergone drastic changes in China, where there has been a traditional preference for "round faces" and "plump bodies." In today's society, thin bodies, sharp faces, and a pointy chin are usually regarded as the standard of female ideal beauty (Jung 2018, 68). China's most popular photo apps, such as Meitu or Pitu, often also include features to make one's face pointier or one's legs more skinny.
This is not the first time Weibo sees a growing trend of women opposing strict beauty standards. Although the word 'body shaming' has not often been included in previous trends, there have been major trends of women opposing popular skinny challenges and even one social media campaign in which young women showed their hairy armpits to trigger discussions on China's female aesthetics.
Especially in times of a pandemic, many netizens now stress the importance of health: "Skinny or fat, it really doesn't matter how much you weigh, as long as you're healthy – that's what counts."
Also read:
By Manya Koetse
Follow @WhatsOnWeibo
References
Jung, Jaehee. 2018. "Young Women's Perceptions of Traditional and Contemporary Female Beauty Ideals in China." Family and Consumer Sciences Research Journal 47 (1): 56-72.
Yan, Hanyi ; Wu, Yingru ; Oniffrey, Theresa ; Brinkley, Jason ; Zhang, Rui ; Zhang, Xinge ; Wang, Yueqiao ; Chen, Guoxun ; Li, Rui ; Moore, Justin. 2018. "Body Weight Misperception and Its Association with Unhealthy Eating Behaviors among Adolescents in China." International Journal of Environmental Research and Public Health 15 (5): 936.
Spotted a mistake or want to add something? Please let us know in comments below or email us. First-time commenters, please be patient – we will have to manually approve your comment before it appears.
©2020 Whatsonweibo. All rights reserved. Do not reproduce our content without permission – you can contact us at info@whatsonweibo.com.