Weibo Watch: The Anti-Buzz
As we wrap up week 18 of 2023, let's take a look at the top trends on Chinese social media. These are the main takeaways you need to know.
PREMIUM NEWSLETTER | ISSUE #2 | READING TIME: 8 MIN
Dear Reader,
Welcome to Weibo Watch, the exclusive premium newsletter by What's on Weibo that keeps you up-to-date on the latest stories and trends in Chinese social media and digital culture.
A small business owner in the Shandong city of Zibo had no idea what hit him when he saw thousands of visitors flocking to his shop. The industrial city of Zibo has been an online hit for weeks now, so he was used to seeing a large influx of travelers in the area. But now he himself had become the main attraction after a video in which a female tourist touched his muscles went viral overnight. What do you do when you suddenly see 180,000 visitors a day passing by your small duck's head [鸭头, a Chinese snack] shop?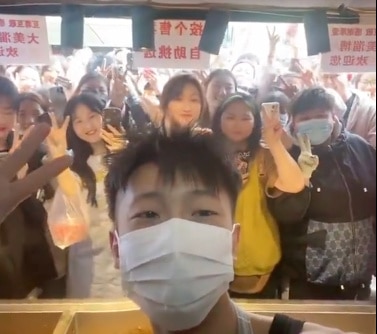 As described in one recent Chinese blog, the duck's head seller is one of the latest "victims" of the 'Zibo BBQ' craze. By now, the incredible popularity of the barbecue city is also referred to as the "Zibo Phenomenon" (淄博现象). The city has been all over China's social media top trending lists over the past week, and there are many discussions on how the city succeeded in becoming such a success, what it all means, and the downsides that come with it.
When a trend becomes excessively popular in a short span of time, it is almost inevitable for an anti-buzz to emerge. With high expectations, people tend to get disappointed easily. The larger the hype, the more significant the impact of even the slightest negative news.
What is striking about the recent Zibo discussions, is how it is triggering introspective debates on the dynamics of Chinese social media and the role played by online influencers and local authorities. However, there are divergent opinions among Chinese scholars, journalists, and bloggers who have written about this 'Zibo Phenomenon.' While some argue that it is all about free market governance and public participation, others suggest that the city's success is actually the result of strict government control and influence.
The duck's head shop owner probably won't care a lot about all of these discussions. Although his hit status initially boosted sales, the crowds of people coming to his shop soon became so overwhelming that he could no longer run his business as usual (see video). As some even started harassing and physically assaulting him, he could no longer do his work and has now closed his shop. In a recent live stream, he tearfully talked about how his business, ironically, was ruined due to his viral success.
For all this and more, see our list of featured articles in this newsletter to dive deeper into the major trends that have recently attracted attention on Chinese social media. Also make sure to get the quick takes on social media, foreign affairs, and popular Chinese catchwords by Miranda Barnes, Thomas des Garets Geddes, and Andrew Methven in this week's newsletter.
Got questions or suggestions? I always like to hear more about the China topics you'd like to know more about. Contact me via email or DM, or follow me on Twitter for the latest news and trends.
Best,
Manya
What to Know
Quick takes: Weibo & the world

Major trends to know:
▶︎ May Day holiday craze. The May Day "Golden week" holiday has come to an end. Travelers made 274 million trips within mainland China during the holiday, which exceeds pre-pandemic levels.
▶︎ King Charles III coronation. The coronation ceremony of King Charles III was also a big topic on Weibo and Douyin this weekend. noteworthy is that many of the top videos on the event were about the 'not my king' protests. China's vice president Han Zheng arrived in London on Thursday for the coronation.
▶︎ Hotel guest finds dead body underneath bed. One Chinese man's stay at a hotel in Lhasa turned into a nightmare when he discovered a corpse under the bed in which he had been sleeping. The man found the body after noticing a strong smell in his room. The incident led to a murder investigation and the arrest of a suspect.
▶︎ Chinese evacuated from Sudan. China successfully evacuated over 1,300 of its nationals from Sudan this week. The safe evacuation was met with praise online, where the mission was also called a "real life version" of Chinese blockbuster Homecoming.
▶︎ Chinese couple murdered in Bali? Two Chinese nationals, a 22-year-old female and a 25-year-old male, were found dead in their hotel room at the InterContinental hotel in Jimbaran, Bali. The male's body was found on the balcony and the female's body was found in the bathtub with wounds on her neck. While the cause of their deaths is still under investigation, the case has become a big topic on Chinese socials.

Note from the News Editor – by Miranda:
▶︎ Over the past week, the topic "How Can Ordinary People Have 10 Million in Assets" (普通人如何拥有千万资产) trended on Chinese social media. Some argued that owning a property in tier 1 cities like Beijing or Shanghai could already make you worth over 10 million yuan (just under $1.5 million). Many found the amount of money discussed to be out of touch with reality, as they struggle to cover their daily living costs and have no hope of ever amassing such wealth. The conversation eventually evolved into a broader discussion of achieving financial success.
▶︎ In the past 50 years, China has made significant economic strides, leading to an improved quality of life for its citizens. This progress is still remembered by the majority of Chinese citizens who have experienced huge improvements in their standard of living during their lifetime.
▶︎ In the late 90s, wàn yuán hù (万元户), meaning "household with over 10k assets" (under $1.5k), was a label of wealth status. However, the number 10 million yuan now seems much harder to attain. This raises concerns about social mobility, as most people interested in the topic are "ordinary" or have not yet amassed that much wealth. It seems that hard work and opportunities may no longer be enough to achieve financial success, but that shouldn't stop people from dreaming.

Sinification's foreign affairs views from China – by Thomas:
▶︎ One of China's most eminent international relations experts, Yan Xuetong (阎学通), recently warned Chinese businesses to brace themselves for a rough ride over the coming couple of decades. He bemoaned the current dire state of US-China relations and the fractures this is creating across the world.
▶︎ In Yan's words:

"I am now in my 70s and when we were children in the 50s and 60s we grew up cursing US leaders. Since Nixon's visit to China in '72, China stopped naming and shaming the American leadership. [However,] after Trump came to power, we resumed naming and shaming them, calling Pompeo an enemy of mankind. How far [down] do you want bilateral relations to go? During my most recent visit to the US, I felt that the perception of China in America had also seriously deteriorated. I met some of our overseas students who told me that American students would not say it out loud, but that everyone knows that they harbour a lot of hostility towards Chinese students."

▶︎ For more in-depth takes on foreign affairs as viewed from China, subscribe to the Sinification newsletter by Thomas des Garets Geddes here.
What's Trending
A closer look at the top stories
1: "College Student Special Forces" (大学生特种兵) | This Labor Day holiday, 'special forces travelers' were flooding popular tourist spots across China. Their mission is clear: covering as many places as possible at the lowest cost and within a limited time. While the travel trend has become a social media hype, there are also those criticizing the trend for being superficial and troublesome.
Read more
2: Consumerism and Empty Social Spectacle | Fast, fun, BBQ travel is a major topic on Chinese social media these days. Chinese journalist & academic Liu Yadong reposted a noteworthy short essay by the WeChat account Jiuwenpinglun in which the author argued that the hype surrounding Zibo barbecue is a symptom of a "sick society" in which people are disconnected from meaningful topics. While serious social issues are muted and superficial marketing tricks are blasted all over the internet, China's "hypocritical youth" actively participate in the societal emptiness they say they reject. We translated the controversial for you:
Read more
3: Why Zibo's Strength Is Also Its Weakness | It's like a Shandong 'Disneyland,' but with more people and longer lines. The city of Zibo has become a major tourist attraction, filled with lively atmosphere, cheap BBQ, and friendly people. But local business owners also face the downsides of operating in a city that has become so extremely popular. In this feature article, we wrap up some of the latest controversies and discussions surrounding the Zibo trend.
Read more
What's Noteworthy
Small news with big impact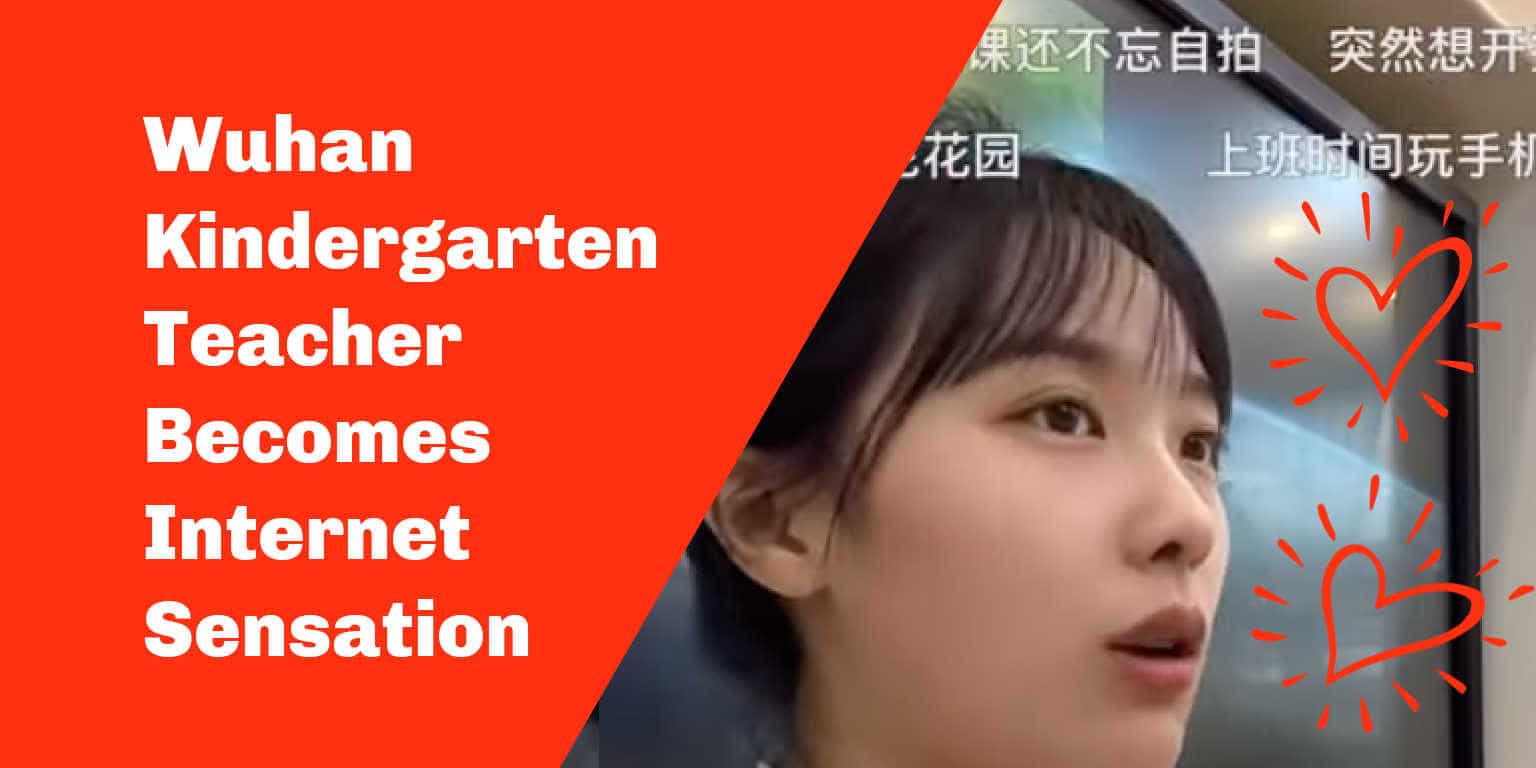 China's Most Famous Kindergarten Teacher | Teacher Huang (黄老师在) from Wuhan suddenly became China's most beloved kindergarten teacher this week after she uploaded a video of herself singing the "Digging in the Garden" (挖呀挖). The video soon went viral, receiving millions of views. Huang became a social media sensation, not only because of her enthusiasm and warmth, but also because of the catchy song itself. The video also spawned a trend in which netizens uploaded their own versions of the song. There were some rumors that Huang actually was an online influencer, but they were later refuted. Nevertheless Huang received a lot of online hate: she is allegedly not qualified to teach, and there are legal questions over the copyright of the song she sang. With her latest livestream, Huang earned more than enough money to take some time off – which she did.
See video
What's Popular
The latest buzz in brands & pop culture
The First Slam Dunk | The Japanese animated film The First Slam Dunk (灌篮高手) premiered in mainland China two weeks ago, earning $13.8m on its opening day. The movie is still top trending in the movie category now on Baidu top trends now. The First Slam Dunk is an adaptation from the 1990s Japanese basketball manga/anime series about high school and youth romance. The manga was a major hit in Japan, but also in China, where the new, award-winning movie is now bringing back a lot of '90s nostalgy for many moviegoers. Watch the official trailer here:
See video
What's Memorable
Best reads from the archive
Vagrant Shanghai Professor (上海流浪大师) | For this week's pick from the archives, and especially in light of the buzz/anti-buzz theme, we've selected an article from 2019, when the popular short-video app Douyin flooded with videos of the so-called "Vagrant Shanghai Professor" (上海流浪大师). The homeless man, who eloquently discussed literature and philosophy, went viral on Chinese social media after someone posted a video of him. Within a few days after the first video of him went viral, hundreds of people began searching for him in the streets, disturbing his peace and quiet. When the crowds became too big, the Shanghai police had to intervene for his own safety. We could not find any updates about his current whereabouts but hope that the man – who never wished to go viral – has since found the peaceful life he longed for. Read more here:
Read more
Weibo Word of the Week – by Andrew
The catchword to know
Our Weibo Word of the Week is nóngguǎn (农管), which translates as "agricultural-management officers." Nóngguǎn 农管 has been a trending topic on Weibo over the last week. It's a nickname given to a new rural police force recently announced by China's Ministry of Agriculture and Rural Affairs. According to the ministry, its officers will bring much-needed law enforcement to China's countryside: catching sellers of counterfeit or substandard seeds, pesticides and veterinary medicines, and inspecting animals and plants for disease.
But the reception online so far has been very negative. Many netizens fear they will be like the much disliked urban equivalent, known as "urban-management officers", or chéngguǎn 城管, who are among China's most despised law enforcers. The chéngguǎn are generally disliked for their abuse of street vendors and record of violence. Due to this, there is a fear that the newly introduced village officials may not be any better in their conduct towards the residents they are meant to serve. You can read more about how these discussions are unfolding online in this week's Slow Chinese.
Want to learn more Chinese? Subscribe to Andrew Methven's super insightful Slow Chinese free newsletter here.
This is an on-site version of the Weibo Watch newsletter by What's on Weibo. Missed last week's newsletter? Find it here. If you are already subscribed to What's on Weibo but are not yet receiving this newsletter in your inbox, please contact us directly to let us know.
Weibo Watch: The "Subway Judge"
From Subway Judge to Diving Grandpas, these were the main topics that mattered on Chinese social media recently.
PREMIUM NEWSLETTER | ISSUE #13
This week's newsletter:
◼︎ 1. Editor's Note – The Subway Judge
◼︎ 2. What's Trending – A closer look at the featured stories
◼︎ 3. What More to Know – Highlighting 8 hot topics
◼︎ 4. What Lies Behind – Beyond Huawei's latest release
◼︎ 5. What's Noteworthy – Digging through the Great Wall
◼︎ 6. What's Popular – Oppenheimer, censored
◼︎ 7. What's Memorable – Kimono problems
◼︎ 8. Weibo Word of the Week – "Anti-Radiation"
Featured header contains a meme that has spread online, posted by account @肉肉杀手zz
Dear Reader,
A new character was added to China's memeverse this week. He is called the 'Subway Judge' (Dìtiě Pànguān, 地铁判官), a young man who gained notoriety for an incident that occurred on a Qingdao subway this week.
In a video of the incident that went completely viral on Chinese social media, an elderly man and a woman got into an argument with another female passenger over seating arrangements. The woman was accused of taking up two seats, which infuriated the man, prompting him to shout, "So I can take ten seats if I want!"
In this moment, the young man, wearing a Vans t-shirt, approached the scene upon hearing the commotion and he seemingly intervened in the name of justice: he looked at the elderly man in disbelief upon hearing him yell about taking ten seats. Without hesitation, he slapped the elderly man on the cheek and then walked away, leaving everyone bewildered.
It is this moment, just a mere few seconds, that made the young man instantly famous, and he was hailed as a hero for daring to step up when witnessing injustice, for confronting an elderly, for daring to handing out a slap when people are behaving uncivilized in public spaces -especially on public transport. The incident sparked a series of memes, and the T-shirt worn by the young man soon sold out on Taobao.
In some memes, the 'Subway Judge' was depicted with a crescent moon on his forehead, like Bao Zheng (包拯), a Chinese historical figure who is known as one of China's most celebrated upright and just officials who even dared to contradict the emperor.
The praise for the "Subway Judge" mirrors the exasperation and powerlessness many feel in the face of uncivilized conduct in public places. It's precisely because his actions are so unusual – who among the younger generation would dare to deliver a slap to an elderly individual's face?! – that they resonate with younger people, who find it refreshing to witness such a bold and unconventional response.
One account pretending to be the "Subway Judge" wrote down the basics of his character: "First! Never act on impulse. Second! Never let any wrongdoing slip through. Third! Ensure the absolute fairness of judgment. The Subway Righteous Judge (地铁正义判官) is here to make a righteous appearance!" Some vloggers have even gone out in public pretending to be the 'Subway Judge.'
As usually happens when small incidents go viral so fast, the real circumstances behind the meme are overlooked. The elderly man had not meant his words to be taken so literally; the younger man had misunderstood the situation; and physical violence should not be praised. The incident's aftermath involved the elderly man filing a police report. Local authorities have stated that the man who slapped him has mental health issues, and that both parties have now reached an agreement, resolving the issue.
Meanwhile, the legacy of the Subway Judge lives on in China's online meme culture.
Isn't it ironic that in this time when people are desperately searching for common sense, boldness, and a fresh perspective, the individual hailed as a hero turns out to be struggling with 'mental illness'? Perhaps it's indicative of the times we live in, prompting us to question who the 'sick' ones actually are. Maybe we all need a slap of reality.
Miranda Barnes and Ruixin Zhang have contributed to this week's newsletter.
Best,
Manya (@manyapan)
PS In case you missed it, some of the viral videos I tweeted about this week:
➡️ The viral moment in the Qingdao subway.
➡️ It seems that Jay Chou's concerts in Tianjin were quite spectacular. The Tianjin Olympic Center, with a capacity of 54,696 seats, provided an impressive venue. According to a previous report by GT, a whopping 5.2 million people had expressed their interest in attending one of Jay's four Tianjin concerts, with the final one happening today. Remarkably, around 130,000 tickets were sold within just 30 seconds after becoming available for purchase.
➡️ Amid discussions over draft law banning clothes harmful to the "spirit, feelings of the Chinese nation," this incident sparked discussions: Chinese wearing Tang clothes were denied entry at Panlongcheng Park, Wuhan, after local guard mistook their clothes for Japanese attire. Watch video here.
➡️ Shinjuku restaurant puts up a sign saying all their food comes from Fukushima. This Chinese vlogger feels wronged and calls the police. Video with subtitles.
➡️ And some viral pictures showed that not everyone is appreciating the latest collaboration hype between Luckin coffee and Maotai liquor.
What's Trending
A closer look at the top stories
1: From Baijiu Latte to DIY Liquor Coffee | Would you like a shot with that? China's coffee culture is brewing up something new as it embraces the fusion of coffee and alcohol. This blossoming trend, such a hot topic online this week thanks to the hyped Luckin x Maotai collaboration, is sparking curiosity and discussions about its lasting impact on coffee culture in China.
Read more
2: A Different Eco-anxiety Discourse | This year, as China faced extreme heat and severe floods, various English-language media outlets noticed a lack of public discourse on climate change in China. Unlike the West, where discussions on extreme weather link to human-caused climate change, China doesn't often connect global warming to its carbon emissions or manufacturing practices. Instead, concerns about ecological challenges and the future are directed toward different topics. In our recent article, we explore how climate change, global warming, and environmental activism may not be as prominent in daily life and online media in China as in the West, but certain ecological topics, often promoted by state media and amplified by the public, gain all the more attention.
3: Cultural Sensitivities vs. Personal Freedom: | China's recent proposal to ban clothing that "hurts national feelings" has triggered social media debates about freedom of dress and cultural sensitivities. The controversial amendment has raised questions about who decides what's offensive for which reason. While some argue for the significance of protecting national pride, others emphasize the value of personal expression. Amid these discussions, an incident sparked discussions: Chinese wearing Tang clothes were denied entry at Panlongcheng Park, Wuhan, after local guard mistook their clothes for Japanese attire (see video).
Read more
What More to Know
Highlighting 8 hot topics
◼︎ 1. G20 without Xi. While the BRICS Summit was one of the hot topics mentioned in our previous Weibo Watch newsletter, the G20 (二十国集团) in India is the big international event that is receiving the most attention this week. The most noteworthy issue about it is that Xi Jinping is not attending the summit, held between 9–10 September, even though he has never missed a G20 summit before. Instead, Premier of the State Council Li Qiang (李强) is attending the meetings, and he called for solidarity and cooperation, and a strengthened coordination of macroeconomic policies on Saturday. (Hashtag "G20 summit" #g20峰会#, 310 million views).
◼︎ 2. Morocco Earthquake. The major earthquake in Morocco has been dominating headlines all over the world, and is also a big topic on Weibo. At least 2,012 people have been killed and 2,059 injured in Friday's devastating earthquake. Xi Jinping extended China's condolences to the King of Morocco. After the devastating earthquake that hit southern Turkey and northern Syria in February of this year, various rescue groups from all over China came to assist in the quake-hit areas. (Weibo hashtag: "Morocco 6.9-Magnitude Earthquake" #摩洛哥6.9级地震#, 120 million views.)
◼︎ 3. Extreme Rain & Floods. Over the past week, Hong Kong and Shenzhen experienced the most severe rainfall on record, causing traffic problems, school and office closures, and ongoing flood concerns. This heavy rain was a result of the lingering impact of Typhoon Haikui, which had struck Taiwan, Fujian, and Guangdong earlier in the week. With a red alert (the highest warning level) in place on Friday, local authorities urged residents to stay home and reach out to official channels for assistance if needed. (Weibo hashtags "Shenzhen Rainstorms" #深圳暴雨#, 2 billion views; "Hong Kong Torrential Rains" #香港暴雨#, 280 million views).
◼︎ 4. Girl Hospitalized with Skull Fracture Following Teacher's Attack. A disturbing incident has captured the attention of Chinese social media this week as a 9-year-old girl in Changsha city was admitted to the hospital after being assaulted by her teacher. The incident transpired during an after-school activity when the 40-year-old teacher reportedly used a glass ruler to strike the student in an attempt to 'maintain order.' The girl, who sustained a fractured skull, has regained consciousness following surgery. The teacher has been detained pending an investigation into the incident. (Hashtag "Teacher under Public Security Investigation for Fracturing Student's Skull #公安介入调查老师打碎学生头骨#, 130 million views; Female Student Whose Skull was Fractured by Teacher has Awaken #被老师打破头骨女生已清醒#, 180 million views).
◼︎ 5. Tianjin's Diving Grandpas Tell People To Stop Diving. Recently, Tianjin's "diving grandpas" have gained significant attention for their daring dives into the river from the Stone Lion Forest Bridge (狮子林桥), becoming an internet sensation. The elderly men, who have ample experience, have now called on the public to stop coming to Tianjin to imitate their actions, as it is leading to social media influencers flocking to the bridge to dive, causing dangerous situations. While the city authorities are now investigating the safety of the site, the grandpas also have stopped their diving activities after thirty years. It's the downside of internet fame! (Hashtag: "Tianjin 'Uncles' Announce Withdrawal from Lion Forest Bridge Diving" #天津大爷们宣布退出狮子林桥跳水#, 180 million views)
◼︎ 6. CNKI Fined. China's Cyberspace Administration has taken legal action against the private-owned publishing company CNKI (China National Knowledge Infrastructure) for unlawfully collecting personal data. CNKI allegedly collected personal information without obtaining consent, failed to provide clear disclosure of its data collection policies, and neglected to delete user personal data upon account cancellation. As a result, CNKI has been instructed to halt its illegal handling of personal information and has been fined 50 million RMB (approximately $6 million USD). (Weibo hasthag #知网被罚款5000万元#, 160 million views)
◼︎ 7. Weibo Bans Crypto Influencers. This week, China's tightening grip on cryptocurrency activities became more evident as Weibo removed the accounts of 80 cryptocurrency influencers, each with over 8 million followers, as reported by the South China Morning Post (SCMP). This move follows a broader crackdown initiated in August 2022 when the Cyberspace Administration of China removed thousands of crypto-related accounts and posts promoting virtual assets. Weibo had previously banned prominent figures like Binance co-founder Yi He and cryptocurrency entrepreneur Justin Sun as part of the government's efforts to regulate the virtual asset industry, which began in 2019. In September 2021, ten Chinese government agencies collectively declared numerous cryptocurrency-related activities as illegal financial practices. (Read the SCMP report here).
◼︎ 8. Controversial "Drink Milk" Plan for Students. A school in Suiping County, Henan, sparked controversy recently when a teacher required parents to provide medical documentation proving their child's inability to consume milk if they chose not to subscribe to the school's milk program. China introduced the National School Milk Programme (学生饮用奶计划) in 2000 to encourage dairy consumption for students' healthy growth, but participation is meant to be voluntary. This incident brought attention to the issue of "hidden costs" within China's education system and the pressure placed on parents to cover various expenses, some of which may involve commissions for the school. The school later clarified that the requirement regarding the milk was an individual initiative by one of their teachers, and that appropriate action had been taken, including reprimanding the teacher for their actions. (Weibo hashtag "Students Who Don't Subscribe to Milk Need Proof of Hospital Diagnosis" #学生不订奶要开县级医院以上诊断证明#, 160 million views).
What's Behind the Headlines
Observations by Miranda
Beyond Huawei's Mate60 Release
The early release of the latest Huawei smartphone Mate60 Pro on August 28th sparked a wide range of online discussions this week. As the phone is believed to be armed with homegrown cutting-edge technology, Chinese tech bloggers rushed to get their hands on the Mate60 Pro to present their followers with their detailed analysis of the piece. Some videos on this topic garnered over 100 million views within a single day.
While many Chinese consumers are excited about the technological aspects, Huawei's actions are also scrutinized in the context of China-US geopolitical tensions. The surprising release without a traditional press conference coincided with the visit of US Secretary of Commerce Gina Raimondo to China. The Mate60 Pro, equipped with the Kirin 9000s chip, a domestic 7 nanometer (nm) innovation, is seen by some as a response to US tech sanctions. People analyzed details to ascertain if the timing was intentional. Some noted that Chinese Premier Li Qiang had visited several tech firms in Shenzhen, including Huawei, just a week before Raimondo's scheduled visit. Others observed that a Weibo post from an account widely believed to represent China's state media (央视新闻) featured a watermark of the Huawei Mate60 Pro on the same day as Raimondo's press conference in Shanghai, which was the day after the new phone's launch. Many view this as a display of China's confidence in its tech capabilities despite US sanctions, and they humorously portrayed Raimondo as the best ambassador for the Huawei Mate60 Pro through memes.
Simultaneously, some expressed frustration that the West appeared relatively quiet as China is making strides in chip development. They were eager to see how the West would react. However, after the initial week, some Western reactions did come to the forefront. During the same week, news emerged that China was prohibiting certain civil service and government officials from using iPhones. The hashtag "Will you switch from iPhone to Huawei this year?" ("今年你会从iPhone转华为吗") ranked second on the hot search lists and received nearly 180 million views. People appear to be rooting for more than just the latest Huawei smartphone; it's become a symbol of technological independence.
What's Noteworthy
Small news with big impact
Digging through Historical Heritage | Two construction workers from Inner Mongolia were working at a construction site near the Great Wall when they decided to use their excavator to dig through the Ming Wall in order to create a 5-meter wide shortcut and save some time on their construction work. In doing so, they caused irreversible damage to the cultural heritage site. Commenters on Weibo suggest the two construction workers deserve an "ancient punishment" for ruining such ancient heritage.
Read more
What's Popular
The latest buzz in arts & pop culture
My Censorship is Better than Yours | Christopher Nolan's summer blockbuster has finally hit the screens in China, five weeks after it was first released in the United States and several other countries. While the movie was a hot topic online, Chinese cinemagoers noticed that a nude Florence Pugh, who plays Jean Tatlock, is wearing a computer-generated black dress in China's version of Oppenheimer. Instead of criticizing the censorship, many people praised the little black dress, suggesting China's editing is better than India's.
Read more
What's Memorable
Best reads from the archive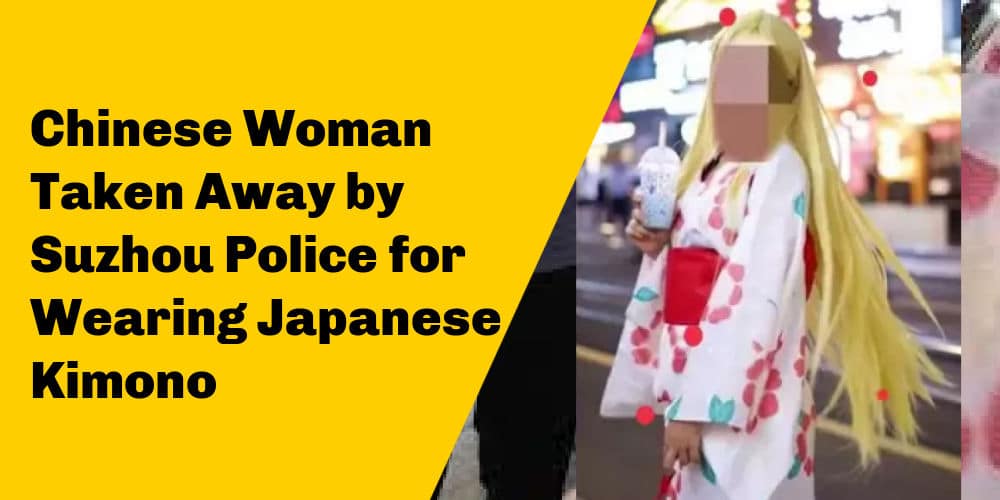 Fashion Police This week, there has been significant discussion surrounding a proposed amendment to China's Public Security Law, which includes provisions for banning clothing deemed "harmful" to "the spirit and sentiments of the Chinese nation." This controversial topic (read) has ignited debates about the implications of having actual 'fashion police' in China, raising questions about what attire would be permissible and what would not.
This situation harks back to a noteworthy incident from last summer when a young Chinese female cosplayer, dressed in a Japanese summer kimono while taking photos in Suzhou's 'Little Tokyo' area, was detained by local police for allegedly 'provoking trouble.' While some argued that wearing Japanese clothing near a sensitive date like August 15 (Victory over Japan) might not be appropriate, many voices defended the woman's right to wear whatever she chose, including a Japanese summer yukata.
Read more
Weibo Word of the Week
The catchword to know
"Anti Radiation" | Our Weibo Word of the Week is "防辐射" (fáng fúshè), which translates to "protect against radiation" or "anti-radiation."
Since Japan began releasing treated radioactive water from the damaged Fukushima power plant into the ocean, various related discussions have surged across Chinese social media platforms. Concerned netizens are actively seeking ways to safeguard themselves against potential radiation risks. Some are sharing advice on foods believed to offer protection against radiation exposure.
The term "anti-radiation" has gained significant popularity on the Baidu search engine, experiencing a 3083% surge in searches compared to the previous month.
Simultaneously, certain businesses have attempted to profit from these radiation concerns. One Japanese-style restaurant in Shanghai's Hongqiao area recently stirred controversy by offering an "anti-radiation" set meal ("防辐射"套餐). This meal, initially introduced on the online platform Dianping, featured ingredients like tomatoes, edamame, tofu, and spinach. Read more about this in our article here.
Read more
This is an on-site version of the Weibo Watch newsletter by What's on Weibo. Missed last week's newsletter? Find it here. If you are already subscribed to What's on Weibo but are not yet receiving this newsletter in your inbox, please contact us directly to let us know.
;
Weibo Watch: An Explosive Situation
It's been an explosive week on Chinese social media. Since Tuesday, when Japan formally announced its decision to start releasing waste water from Fukushima, related topics have been dominating Chinese social media platforms.
PREMIUM NEWSLETTER | ISSUE #12
This week's newsletter:
◼︎ 1. Editor's Note – A toxic mix of factors
◼︎ 2. What's Trending – A closer look at the featured stories
◼︎ 3. What More to Know – Highlighting 8 hot topics
◼︎ 4. What Lies Behind – Report on anti-Black racism in China
◼︎ 5. What's Noteworthy – Yellen's magic mushrooms
◼︎ 6. What's Popular – China's "Lord of the Rings"
◼︎ 7. What's Memorable – Anti-Japanese riots
◼︎ 8. Weibo Word of the Week – "Harvesting chives"
Featured header contains work by Weibo creator "A Boy Who Loves to Learn" @一个热爱学习的男孩, and by Toutiao writer "It's Not That Complicated" @局势很简单
Dear Reader,
It's been an explosive week on Chinese social media. Since Tuesday, when Japan formally announced its decision to start releasing waste water from Fukushima into the Pacific, related topics have been dominating Chinese social media platforms.
It's not that often that you see such huge topics on Chinese social media, swelling like a tidal wave, sweeping through threads, comments, and spanning various sectors of society — engaging state media, businesses, influencers, celebrities, and the public.
Grocery stores experienced an influx of people stockpiling salt, with some even reselling it. Individuals queued for hours to purchase a bag of salt, and some headed to salt manufacturers for bulk purchases.
This salt frenzy stems from collective concerns about the impact of Fukushima water on food safety. Despite an existing ban on Japanese seafood, there's unease that salt – in the near future and in the decades to come – might also become compromised due to radiation fears. There's also a believe that salt might help in case of radiation pollution (iodized salt, however, is actually no antidote for radiation).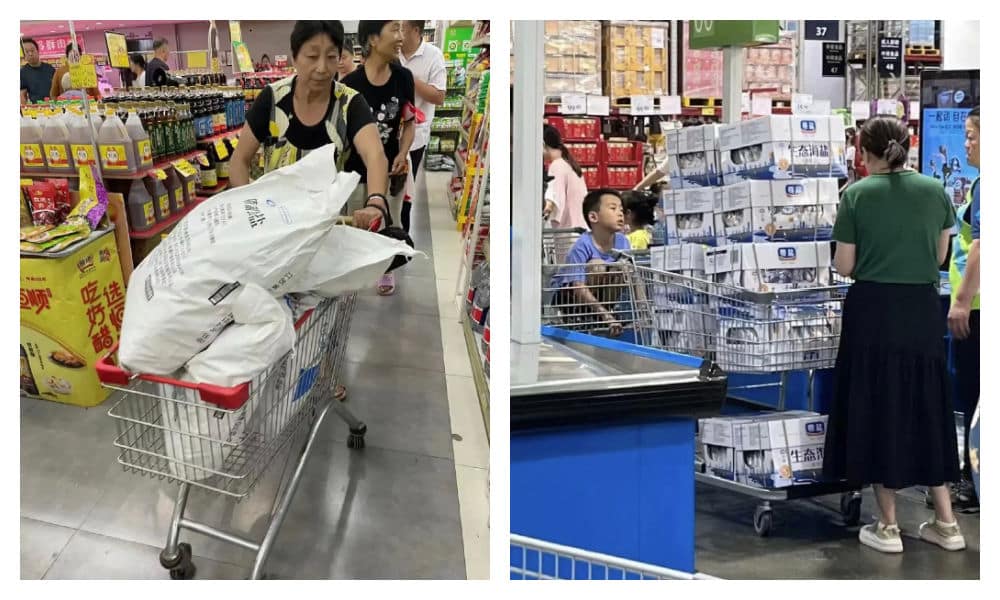 Some China-based Japanese restaurants made headlines for removing their Japanese decorations, advertising with their "international" cuisine – Our salmon's from Norway! The sea urchin's from Russia! -, or just openly telling customers they're really not Japanese. One popular Weibo post joked that "the Japanese restaurant downstairs has finally admitted they're not really Japanese."
The ripple effect included consumers boycotting Japanese beauty products. On e-commerce platforms, tearful fish sellers faced worries about their business future due to contamination fears.
In the English-language social media sphere, critics dismissed the panic as unwarranted, stressing that the disposal is well within safety limits, and the environmental impact on seafood is negligible. "All of this consternation, just because of some low levels of tritium?" some asked.
Well yes.
But when you mix that with collective memories of war and humiliation, profound anti-Japanese sentiments in a deeply cyber-nationalistic environment, a media landscape where state reports on the hazards of Fukushima water amplify existing eco-anxieties, skepticism toward the G7, and a society where official narratives aren't always trusted and individuals take their own safety precautions..
..you witness a rather explosive scenario, culminating in public unease, panic buying, and social media overflowing with hostile comments targeting Japan.
This weekend, there are many state-led hashtags trying to calm the storm, reassuring the public about salt abundance, managing over-anxiety, and ensuring the safety of domestic fish consumption. Ultimately, the anti-Japanese demonstrations of 2012 have shown the potential impact of online sentiments on real-life situations. As a precaution, the Japanese Embassy in Beijing has cautioned Japanese citizens against speaking Japanese too loudly in public and remaining vigilant. In the end, no party desires online unrest to escalate into physical violence – neither Chinese authorities, Japanese residents in China, business owners, nor everyday individuals who might be affected by such outbursts because of the clothes they wear, the car they drive, or the shop they work at.
This is our 12th 'Weibo Watch' newsletter, and I hope you're enjoying the format and finding it helpful for catching up on key trends in China's online media scene, alongside our regular website content. We've been tweaking the delivery schedule—weekly or every other week—and given the considerable research and effort that go into our articles (especially since I'm still primarily managing What's on Weibo on my own), I've determined that it would work best to send you a more comprehensive newsletter every two weeks, coupled with a quick update on our latest articles every week.
We've launched our soft paywall ten months ago and while we've made strides (thanks to you!), we still need more subscribers to sustain our operations. If you appreciate what we do, please recommend What's on Weibo to friends/colleagues. Your input and personal messages have been incredibly valuable, adding to our discussions on Chinese (social) media developments and improvement of the platform – so I'm super grateful for your engagement.
Miranda Barnes, who has a keen eye for the latest trends, and Zilan Qian, who's been writing about insightful topics all summer, have contributed to this week's newsletter.
Best,
Manya (@manyapan)
What's Trending
A closer look at the top stories
1: Top Trends Surrounding Fukushima Water | There have been furious responses from Chinese media and netizens after Japan started releasing Fukushima water into the ocean: "The entire world will remember what the Japanese government did this day." Over the past few days, at least five out of the top ten trending topics on Baidu's hot news lists and the Weibo platform are linked to the discharge from the nuclear plant and its potential direct and indirect consequences. We explain the top 5 biggest hashtags on Chinese social media, and what's behind them.
Read more
2:The Voice of Coco Lee | Another explosive topic this week is the scandal surrounding The Voice of China, also called Sing! China. A leaked audio recording of the late superstar Coco Lee discussing her negative experiences with the Chinese talent show became the no 1 searched topic on Weibo earlier this week. The accusations against the popular show have shaken up China's entertainment circles and the online condemnation of ethical standards in the industry also has offline consequences.
Read more
3: Empty Hall, Full Buzz | A local Sichuan Bureau of Civil Affairs, where couples register and obtain their marriage certificate, launched a livestream to celebrate the marriage registration ceremony for new couples on August 22, marking the occasion of the Qixi Festival, often referred to as the Chinese equivalent of Valentine's Day. The celebratory livestream gained immense traction on Chinese social media, albeit for all the unintended reasons. Instead of a much-anticipated marriage boom (结婚潮), online viewers saw an awkward empty ceremony stage.
Read more
4: Two Blazes, Same Day | It was a noteworthy Tuesday in Tianjin this week. After a major fire broke out in the Xintiandi high-rise office building, Tianjin residents soon found out that another blaze was occurring not far away, causing the plumes of smoke from both incidents to be visible from multiple locations. These successive fires stirred a certain level of unease, further fueled by online rumors falsely suggesting a third fire was in progress. Although there are not many news reports on what exactly happened, the local fire brigade reported no casualties.
Read more
What More to Know
Highlighting 8 hot topics
◼︎ 1. China Responds to Japan's Fukushima Water Disposal. The biggest topic of the week is, without a doubt, the Chinese response to Japan's Fukushima water disposal and the anti-Japanese sentiments that have surfaced in online discussions along with a general public unrest. The first related trending topics already started on Tuesday when Prime Minister Fumio Kishida stated that, despite existing regional worries and opposition, they would begin releasing water from the ruined Fukushima nuclear plant on August 24. Although the move meets the safety standards of the International Atomic Energy Agency, China strongly opposes it. Chinese Ministry of Foreign Affairs spokesperson Wang Wenbin responded that 'relevant departments' in China would take necessary measures to ensure food safety. China already has tight import controls on Japanese food and has now taken extra measures to ban Japanese aquatic products. (Hashtag: "China Responds to Japan's Formal Decision to Start Discharging [Water] Into the Sea #中方回应日本正式决定启动排海#, 320 million views).
◼︎ 2. BRICS Summit. The 2023 BRICS Summit (Aug 22-24) has remained a significant focus throughout the week in Chinese news and on Weibo, where related hashtags surged to the top of trending lists. While in Chinese media, mostly positive news was coming from South-Africa in light of Xi Jinping's state visit and the Summit, international media were more concerned with the fact that Xi did not read his own speech for the Business Forum in Johannesburg. Instead, China's commerce minister Wang Wentao spoke in his place. On Weibo, news of Xi's speech was presented in a way that didn't explicitly indicate he hadn't given it himself. Another noteworthy moment showed how Xi Jinping's security guards were blocked from entering the venue. However, this moment wasn't showcased on Chinese social media. The annual summit was marked by discussions of expansion: Argentina, Egypt, Ethiopia, Iran, Saudi Arabia, and the United Arab Emirates have been invited to become full members starting from January 1st next year. (Various related trending hashtags on Weibo, such as 'BRICS Times' #金砖时刻# or 'Xi Jinping's South Africa Journey' #习主席非洲之行#, 410 million views).
◼︎ 3. Prigozhin's Private Plane Crashes. Weibo saw a flurry of discussions regarding the reported demise of Wagner Group leader Yevgeny Prigozhin in the early hours of August 24 after reports indicated that he was listed as a passenger on a plane that had crashed in the Tver Region of Russia. Chinese state media outlets soon shared the footage showing the plane plummeting from the sky. Drawing parallels to history, some likened Prigozhin's situation to that of Lin Biao, a powerful politician who met his untimely demise in a 1971 airplane crash that many believe was deliberately orchestrated. ("Russian Media Report Prigozhin's Private Plane Crashed" #俄媒称普里戈任的私人飞机坠毁#, 310 million views).
◼︎ 4. Trump in Custody."History seems to unfold right before our eyes these days," remarked a popular Weibo comment this week, reflecting the surge of major events. Amidst the Fukushima water disposal, BRICS, and Prigozhin's passing, the attention also turned to the news of former U.S. President Donald Trump and his now-iconic mug shot. This image was captured as he surrendered to an Atlanta jail, facing charges of seeking to overturn Georgia's 2020 election results. On Chinese social media, Trump has always been a source of banter (link, link, link), and that was no different now. Some people imagined that with all this political intrigue, he's become like a star in a South Korean soap opera (Weibo hashtag "Trump in Custody" #特朗普被收押#, 150 million views).
◼︎ 5. The Voice of China Stops Broadcasting. Following the online leakage of an audio recording in which the late Chinese celebrity Coco Lee expressed her dissatisfaction with the treatment she received from the production team of The Voice of China (also known as Sing! China), the reality TV show has emerged as a significant online topic. While the program initially dismissed the controversy surrounding the leaked recording, suggesting potential manipulation and ill intentions, the situation has now escalated to the point where the show's broadcast has been suspended as of August 25th. Zhejiang TV, the broadcasting platform, issued a statement on Weibo, announcing an ongoing investigation. Consequently, the airing of the show has been temporarily put on hold. (Hashtag "The Voice of China Suspends Broadcasts" #中国好声音暂停播出#, 730 million views).
◼︎ 6. China's 239 Million Singles during Qixi Festival. Talk of love was in the air this week, as China celebrated the Qixi festival, often referred to as the Chinese Valentine's Day. While couples celebrated their love for each other, attention also turned to the growing number of single individuals in the country. The figure now stands at a staggering 239 million. This revelation surfaced from the China Population Census Yearbook (2020), which additionally revealed that the average age for first marriages has shifted to 28.67, marking a 3.78-year increase compared to 2010. "There are more people who don't want to find a partner, and for those who want to, finding a partner has become more difficult," one top commenter wrote. (Hashtag "China Has 239 Million Singles" #我国单身人口2.39亿#, 210 million views).
◼︎ 7. Banned for Life from Visiting Pandas. Perhaps it's time to do another update to our 'Meanwhile in Panda News' series, as there's been quite some trending panda news again. There was the news that baby panda Fan Xing, who was born in a Dutch zoo, will soon be returned to China. Another trending news item concerns two visitors who fed bamboo shoots and peanuts to pandas in Chengdu. While other zoos in China hold less strict rules, the Chengdu Research Base is not to be messed with – the safety and well-being of the pandas is their top priority. Feeding the pandas resulted in a permanent ban for these two visitors from revisiting the Chengdu zoo. ("Two Tourists Get Lifetime Ban on Visiting Panda's in Chengdu" #2游客被终生禁入成都大熊猫基地#, 19 million views).
◼︎ 8. Switzerland Hands Seized Cultural Relics Over to China. A handover ceremony in which Switzerland returned lost cultural relics to China, including a Ming Dynasty vase, and pottery from the Han and Tang Dynasties, became a number one trending topic on Douyin on August 25. During the handover ceremony, Ambassador Wang Shiting praised the collaboration between China and Switzerland in the field of cultural relics. Both countries underlined their commitment to combat illegal import and export of cultural relics. (Douyin hashtag "Switzerland Hands Over 5 Lost Cultural Relics to China 瑞士向中国移交5件流失文物).
What's Behind the Headlines
Notes from the team
Human Rights Watch: Addressing Anti-Black Racism on Chinese Social Media
A recent report by Human Rights Watch (HRW) argues that China needs to take more robust measures to combat anti-Black racism on social media platforms. The report suggest that both major social media platforms and Chinese authorities systematically fail to properly address this issue.
The assertion made by HRW that Chinese social media serves as a breeding ground for anti-Black racism is not new. This issue has previously attracted international criticism. Last year, BBC released a documentary titled "Racism for Sale," exposing an online market for racist videos featuring African children made to dance and sing degrading phrases in Chinese such as "I am dumb" or "I am monstrous." Afterward, Chinese e-commerce sites closed shops engaged in trading such videos, Weibo shut down numerous accounts sharing racist content, and government officials spoke out against such practices.
But HRW argues that there are many other manifestations of anti-Black racism in China.While the report does not delve deeply into the specifics of the content they consider racist, it does reference videos that perpetuate racial stereotypes, content that belittles interracial relationships, accounts that impersonate Black people, and state media shows featuring performers with skin darkened by makeup. Platforms like Bilibili, Kuaishou, Weibo, and Xiaohongshu should intensify efforts to remove this kind of problematic content, it argues.
While the HRW report raises significant concerns, its approach also falls short in effectively conveying this message to the Chinese people. It lumps together various issues and shows a lack of understanding of China's online media environment and Chinese perspectives, and how China's differing pace in addressing racial equality and anti-Black racism also stems from drastically divergent historical and social contexts (read). Telling the country in the world with the least internet freedom that they should censor more is not only somewhat Orwellian, it also strengthens existing frustrations in China that the West often acts as a morally superior enforcer on the global stage. Within this context of distrust, many suspect that when Western powers accuse China of being racist, particularly against black Africans, they actually mean to disrupt China-Africa relations because they fear China's growing global influence.
Predictably, the common response among Chinese netizens to the report was that 'the West' was once again revealing its true intentions by pointing fingers at China, despite ongoing instances of racist violence occurring within their own nations. Consequently, the report ultimately misses the mark by not effectively raising awareness about anti-Black racism in China. Instead, it fosters a sense of distrust regarding the genuine motivations behind a report published with good intentions.
What's Noteworthy
Small news with big impact
U.S. Secretary of the Treasury Yellen Had 'Magic Mushrooms' in Beijing |
It's been weeks since the US treasury secretary visited Beijing, but her July visit has become a topic of discussion again after Yellen conducted an interview with CNN in which her noteworthy first meal in the Chinese capital was discussed. The restaurant where she had dinner is the Yunnan-themed 'In and Out' (一坐一忘), a local favorite in Beijing's Sanlitun near the embassy area. Among other things, Yellen was served spicy potatoes with mint and stir-fried mushrooms, leading to online jokes about how the food would affect her.
The mushroom dish that is discussed here – and which has since become more popular – is called jiànshǒuqīng (见手青), which literally means "see hand blue" (in reference to turning blue when handled). It is the lanmaoa asiatica mushroom species that grows in China's Yunnan region and is considered hallucinogenic, causing visions that locals call "xiǎorénrén" (小人人), literally: "little people," referring to visual hallucinations where people see tiny humans. The fact that Yellen chose to eat such risky food on her first night in Beijing, ahead of important US-China talks, caused a great deal of hilarity on Chinese social media.
To prevent the mushrooms from causing poisoning and "seeing little people," they must be handled with care and cooked thoroughly. Yellen claimed she did not have any ill effects from eating them, calling them "delicious." Read more here.
Read more
What's Popular
The latest buzz in arts & pop culture
China's 'Lords of the Rings' Needed Extra Support | Despite its initially underwhelming performance, the Chinese film Creation of the Gods I (封神第一部) has become a major summer box office hit in China, and the topic has become trending multiple times over the past week. With a planned budget of 3 billion yuan (approximately US$410 million), the mythological epic stands as the most ambitious and costly production in Chinese film history, having been in the works for years. Because director Wu'ershan first got the idea for this film when watching The Lord of the Rings in 2001, this first movie within the trilogy of the fantasy epic Creation of the Gods, also known as Fengshen Trilogy (封神三部曲) is also referred to as the "Chinese Lord of the Rings."
However, despite the grand scale and hefty budget, the film struggled to capture much attention upon its theatrical release, and it took over two weeks for significant box office numbers to materialize. Social media played a pivotal role in its eventual box office success as viewers lauded the blend of traditional Chinese mythology with cutting-edge cinematic techniques. A devoted online community of fans contributed to the surge in ticket sales. This phenomenon is also called zìláishuǐ (自来水). This literally means 'tap water,' but it is a label for those netizens who spontaneously promote a film or artist without getting paid for it. Read more here.
Read more
What's Memorable
Best reads from the archive
2012 Anti-Japanese Riots This week, the Japanese embassy in Beijing warned Japanese nationals not to loudly talk in Japanese in public and to be careful when going out. Although many ridiculed the warning on Chinese social media, the current anti-Japanese tensions in China might remind some of September 2012, when tensions eventually led to violent anti-Japanese protests (反日游行) in different cities across China, including in Beijing, over the status of the Senkaku/Diaoyu island group. The long-standing dispute reached a zenith after the Japanese government nationalized control of three of the largest islands, triggering people to take to the streets across the country to vent their anger.
The protests led to excessives; people ravaged Japanese businesses, smashed Japanese-branded cars, threw rocks at the Japanese embassy, and burned Japanese flags. There was also a mass boycott of Japanese goods. One man from Xi'an was hit in the head by demonstrators for owning a Japanese car. In 2016, four years later, he was still hospitalized for head injury. At the time, What's on Weibo published an article about it which you can read in our archive here.
Read more
Weibo Word of the Week
The catchword to know
"Harvesting Chives" | Our Weibo Word of the Week is "割韭菜" (gē jiǔcài), which translates to "reaping chives." This term refers to a situation in which inexperienced or uninformed individuals, symbolized by chives, are taken advantage of by more knowledgeable or manipulative people, often leading to financial losses for the less informed parties.
The term is widely used in the context of finance and investment, where a handful of market manipulators deceive numerous regular investors, who are often referred to as chives ("韭菜"), into buying overpriced assets. The manipulators then profit from these investments as prices suddenly plummet. The enduring vitality of chives as a plant serves as a metaphor for the unceasing influx of new investors who become ensnared in the manipulators' schemes after the previous ones have already suffered losses and left the market.
"Harvesting Chives" or "Reaping Chives" has been frequently used amidst China's recent property crisis, exemplified by major events like the payment suspension by Zhongzhi Enterprise Group and the potential bond default by Country Garden. Those affected by the crisis humorously label themselves as "chives" that have been harvested by a select group of senior figures within these enterprises, who are believed to have already transferred their 'fruitful harvest' elsewhere.
This is an on-site version of the Weibo Watch newsletter by What's on Weibo. Missed last week's newsletter? Find it here. If you are already subscribed to What's on Weibo but are not yet receiving this newsletter in your inbox, please contact us directly to let us know.