Trending Video Triggers Weibo Debate on Terrorism and Islam
Shocking footage showing Syrian parents sending their daughters off for a suicide attack has sparked widespread debate on Chinese social media on the topic of terrorism and Islam.
A shocking video that shows how parents bid their young daughters goodbye before a suicide mission in Syria, has sparked widespread debate on Chinese social media on the topic of Islam – an increasingly recurring subject of discussion on Weibo, where anti-Islam sentiments are on the rise.
A video showing parents sending their daughters off for a suicide bombing mission in Syria has become a top trending topic on Sina Weibo on Friday. The footage shows a man and a burqa clad woman with two girls, reportedly aged 7 and 9, saying their goodbyes before the girls leave to bomb themselves.
The video was spread on Twitter earlier this week. According to The Daily Mail (December 21), the video was filmed by the Jihadi father of the two girls, of which one is suspected to have blown herself up at a police station in Damascus on December 16. In the video, the alleged father of the two girls tells them how to carry out suicide bomb attacks and to praise Allah before they are embraced by the woman in the burqa.
The news was taken over by Chinese state tabloid Global Times on December 22 and was soon shared thousands of times on Weibo. The topic "Sending a 7-Year-Old Off For Suicide Bombing" (#送7岁女儿做人肉炸弹#) then became trending, receiving over 5,5 million views before Friday afternoon.
The trending news triggered discussions between Weibo users on the topic of terrorism and Islam. The main debate was twofold; many linked the problem of terrorism to the religion of Islam, while others defended the religion and called the terrorists the 'rotten apples.'
"The Islamic belief has an inherent problem, and it needs to undergo a change, like Christianity did in Europe after the Middle Ages."
The online discussions on the topic of Islam and terrorism have especially been surging on Chinese social platforms such as Weibo over the past two years. In 2014, China implemented several measures to keep religious expressions to a minimum after a string of terrorist attacks committed by Chinese muslim extremists.
Although China is a predominantly atheist society, there are five official state-approved religions: Buddhism, Taoism, Islam, Christianity, and Protestantism. Islam is thus permitted in China, as long as it conforms to state-approved principles. Instead of guaranteeing free exercise of religion, the Chinese constitution only guarantees freedom of religious belief. China has a muslim community of 20 million, of which the majority lives in the northwestern regions of Xinjiang, Ningxia, Gansu and the Qinghai provinces.
After the 2015 attacks on Charlie Hebdo, officials increasingly expanded restrictions on 'promoting religious extremist ideologies', and the ban on wearing burqa's or 'face masking veils' (面罩袍) was legally approved. These events sparked debates on the cultural identity of Chinese muslims and their religion at large.
News reports from Europe and America, such as the Paris shootings, Brussels attack, Orlando nightclub incident, or the Cologne mass sex attack, but also political discussions such as that over the refugee crisis or the burkini ban in France, all became trending topics in Chinese social media and gave rise to discussions on the topic of the influence of the islam religion or the identity of muslims in China.
"They identify themselves through their religion," Weibo users said about Chinese muslims: "They only identify themselves with Islam. But we identify them as Chinese."
About the religion in general, other web users said: "The Islamic belief has an inherent problem, and it needs to undergo a change, like Christianity did in Europe after the Middle Ages. If not, Arabic society will not progress."
"The rise of aggressive anti-Muslim sentiments on social media is a worrisome step in the wrong direction."
In the fall of this year, The Diplomat reported on anti-Muslim sentiments taking over China's social media scene. According to author Mu Chunsan, there is a surge of hostility on China's social media toward muslims.
The author connects this hostility to an alleged fear of the Han Chinese, China's main ethnic group that makes up 90% of the population, that their position as the dominant group might be threatened and that China will become Islamasized.
"The rise of aggressive anti-Muslim sentiments on social media is a worrisome step in the wrong direction," Mu writes.
At the same time, however, there has also been a rise in Muslim activity on Chinese social media. Earlier this year, What's on Weibo reported on the rise of 'Weibo imams' with verified accounts from which they post videos or microblogs about Islamic teachings to thousands of followers.
Besides online imams, there are also a myriad of other accounts on Weibo that support local mosques and propagate the Islamic belief.
The rise of both strong anti-muslim sentiment on the one hand, and an increase in online activities promoting Islam on the other, has created an online environment where heated debates on the topic of Islam frequently take place, especially after an extremist attack.
"There really is just no way to avoid becoming prejudiced about Islam."
The trending video of the Jihadi father is another topic that has given rise to widespread discussions on Islam religion and terrorism. Many Weibo users express their shock on the video, feeling sorry for the children.
"What did these children do to deserve this? Terrorist organizations really have no conscience," one user (@北方汉子的邮局) said. "This just makes me cry," another person wrote.
"Is this called a 'Holy War'? It is despicable, cruel and inhumane. I am happy we live in a peaceful country," another commenter (@成利国际) replied.
Many other Weibo users discussed the religion at large and expressed anti-Islam sentiments.
"There really is just no way to avoid becoming prejudiced about Islam," one person (@丁花狗他爸) said. "This religion is like a cancer," another (@雪天宇瞻) commenter wrote.
"Is it not time for the world to declare war on muslims?", one commenter named 'Waffen' said: "Don't talk about political correctness, and don't talk about terrorists being just a small group among muslims. This religion is an evil cult."
But there are also many netizens, also muslims, who defend their religion and say that terrorist actions have nothing to do with Islam.
"Is this what Allah teaches you? Under the Islam flag, you bring shame upon the religion of Islam!", one popular commenter (@我就是小懒蛋呀) said.
"The majority of terrorists are muslim – this contributes to an unstable society."
One Weibo user (@产粮君) responds: "I've just spoken to a true muslim girl, and these sorts of [extremist] things really are in the Koran. But the Koran is not a doctrine, it is a wartime classic book, which is why it contains extreme content. For them, it is a historical book and the actual religion is not like this (…) It is a mistake to equate the Koran to the Islamic religion."
Another female Weibo user (@脸蛋胖乎乎) says: "I study in the Southwest. My dormmates are Xinjiang Uygur, Ningxia Hui, and Qinghai Hui [Chinese muslim minorities/regions]. According to the comments here, my life is supposedly in danger every day. However, the fact is that I've been happily eating their local specialties for the past four years. I accompany them to the Muslim canteen to eat, and they don't care about me eating takeaway pork. There's good and bad people, don't kill them all with one stick."
"Don't exaggerate, people. There are good and bad people within this religion, more good than bad. Nobody's born with a passion for killing other, it's how they were raised," – one person (@草地长青) writes.
Many Weibo netizens seem worried about the connection between Islam and terrorism:
"These parents who send their children off as suicide-bombers also think they are respecting their religion. You muslims really contradict yourself! Let me ask you, don't you support the terrorists who want to start an Islamic State in the name of Allah? Sorry, but I have no respect for your religion (..) that brainwashes the masses," – (@草莓布丁星冰乐).
"The majority of terrorists are muslim, and muslims are all quite extreme – this contributes to an unstable society," another commenter said.
"Wait, not all muslims are terrorists," one person (@江南第一妖僧) sarcastically added: "The nephew of the 7th uncle of my neighbor's classmate is a moderate muslim! Don't discriminate them! There's good and bad people."
One of Weibo's popular imams (Ma Guangyue) writes: "Muslims who hurt other people do not qualify as Muslim. Muslims who do not hurt others qualify as Muslim. Only those who are non-violent and help others are good Muslims."
For many netizens, the debates seem to have a happy and simple outcome: "I am just so happy to be Chinese," many say.
– By Manya Koetse
Follow on Twitter or Like on Facebook
©2016 Whatsonweibo. All rights reserved. Do not reproduce our content without permission – you can contact us at info@whatsonweibo.com.
The Day After the "3•21" Devastating Yancheng Explosion: 47 Dead, 640 Injured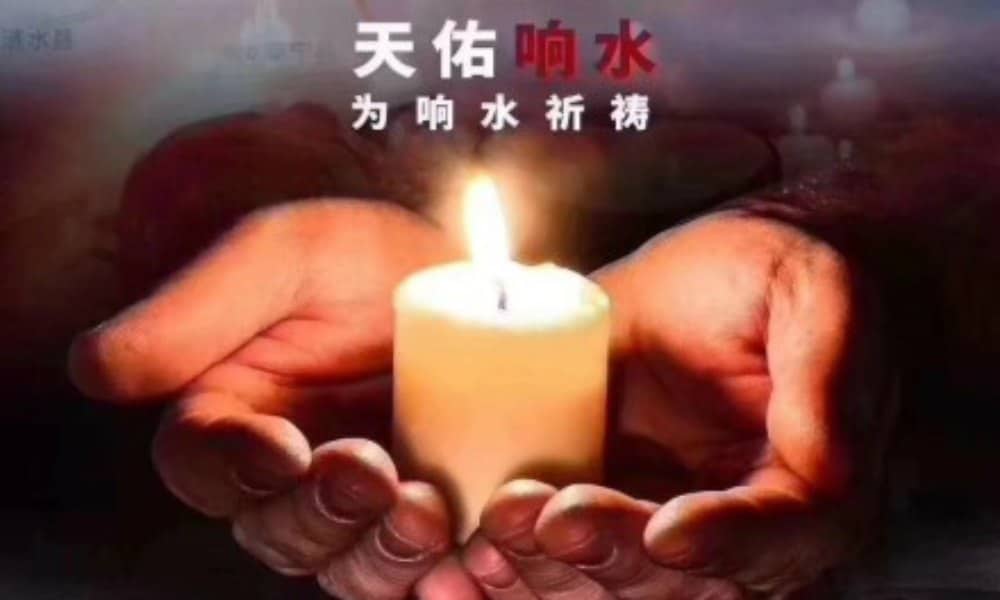 Last updated
The enormous explosion at a chemical plant in Jiangsu's Yancheng on March 21st has sent shockwaves through the country. While state media are focusing on the efforts of rescue workers, Chinese social media users are mourning the lives lost and are searching for those still missing.
One day after a devastating explosion occurred at a chemical plant in Yancheng city in Jiangsu, at the Xiangshui Eco-chemical Industrial Zone, the number of confirmed casualties and injured has now gone up to 47 dead, 90 critically injured, with around 640 requiring hospital treatment (issued Friday 19.00 local time).
The explosion happened on Thursday around 14.48 local time at the Jiangsu Tianjiayi Chemical Plant (天嘉宜化工厂). Images and videos of the explosion and its aftermath quickly spread on Weibo and other social media, showing the huge impact of the blast.
Footage showed shattered windows from buildings in the area and injured persons lying on the streets. Other videos showed children crying and blood on the pavements. There are residential areas and at least seven schools located in the vicinity of the chemical plant, leading to injuries among residents and students due to glass that was allegedly "flying around."
Footage published by WeMedia show the impact of the Jiangsu Yancheng chemical plant explosion that occurred around 14.00 local time – https://t.co/pXM7Eg6Jf6 pic.twitter.com/LEL36M30z5

— Manya Koetse (@manyapan) 21 maart 2019
It is reported that there are residential areas and 7 schools in the vicinity of where the Yancheng explosion happened, people have been injured because of glass that was "flying around," eyewitnesses said. pic.twitter.com/LYYNQgwLl4

— Manya Koetse (@manyapan) 21 maart 2019
According to official sources on Weibo, a total of 930 firefighters worked side by side to control the fire.
The hashtag "Lining Up to Donate Blood in Xiangshui" (#响水市民自发排队献血#) also attracted some attention on Weibo, with state media reporting that dozens of local residents have donated blood to help the injured. On Thursday night, there were long lines at a local mobile blood donation bus.
What is quite clear from the Chinese media reports on the incident and the social media posts coming from official (authorities) accounts, is that there is an emphasis on the number of people who are helping out, rather than a focus on the number of people that were killed: there are at least 930 firefighters, 192 fire trucks, 9 heavy construction machinery, 200 police officers, 88 people rescued, 3500 medical staff, 200 people donating blood, etc. – the number of people joining forces to provide assistance in the area is overwhelming.
A man is rescued from the site of the devastating Yancheng explosion, and firefighters give him a phone to call home to let them know he's come out alive. He's visibly emotional and shocked, yet the conversation seems so casual: "I was out of battery", "Where are you going?".. pic.twitter.com/f4RBU33AbN

— Manya Koetse (@manyapan) 22 maart 2019
Meanwhile, there are desperate family members who are turning to social media in search of loved ones, posting their photos and asking people if they know anything about their whereabouts since the explosion.
While dozens of Weibo users are airing their grievances on what happened, there are also more personal stories coming out. The wife of the local factory worker Jiang is devastated; her husband of four years, father of one son, celebrated his 30th birthday on Thursday. She received a message from her husband twenty minutes before the explosion occurred. He was one of the many people who lost their lives.
On Thursday, Chinese netizens complained that their posts about the Yancheng explosion were being taken offline, suggesting that information flows relating to the incident are being strictly controlled. "This is just too big to conceal," one commenter said.
This is not the first time such an explosion makes headlines in China. In 2015, an enormous explosion at a petrol storage station in Tianjin killed 173 people and caused hundreds of people to be injured. Two years ago, an explosion at a Shandong petrochemical plant left 13 people dead.
By Manya Koetse 
Spotted a mistake or want to add something? Please email us.
©2019 Whatsonweibo. All rights reserved. Do not reproduce our content without permission – you can contact us at info@whatsonweibo.com.
Chinese Netizens' Response to New Zealand Mosque Attacks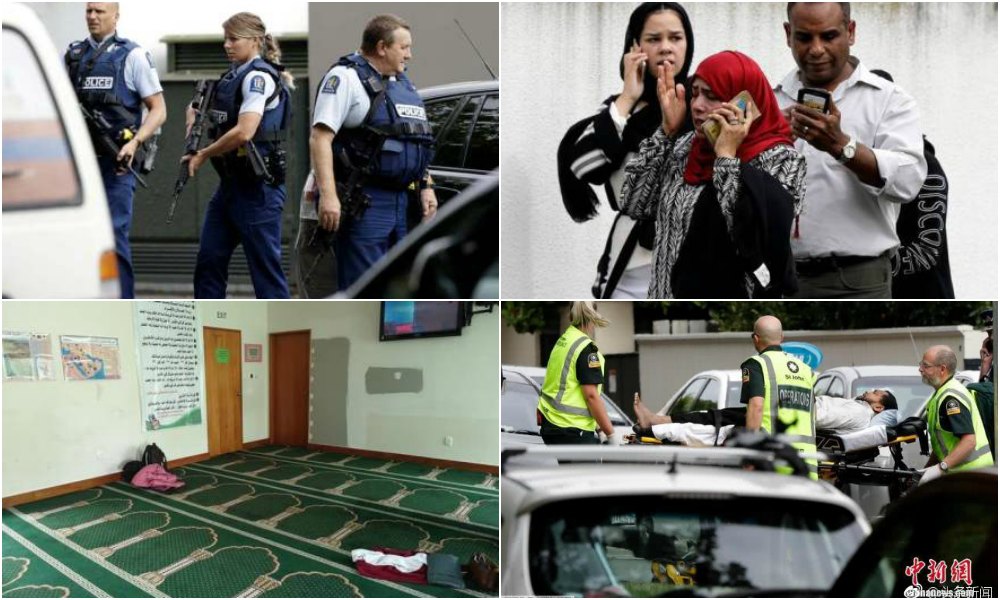 The shocking New Zealand mosque attack, killing at least 49 people, is making headlines worldwide. On Weibo, it is the top trending topic today. A short overview of some of the reactions on Chinese social media.
At least 49 people were killed and 20 wounded when an attacker opened fire at two mosques in Christchurch, New Zealand, on Friday. According to various media reports, one man in his late 20s had been arrested and charged with murder. Three other people, two men and one woman, have also been arrested in relation to the attack.
Footage of the brutal shootings, which was live-streamed by the gunman, has been making its rounds on social media. Although the videos are being taken down from Facebook and Twitter, people are still sharing the shocking images and footage on Weibo at time of writing.
The gunman, who has been named as the 28-year-old Brenton Tarrant, reportedly also posted a 70-page manifesto online expressing white supremacist views.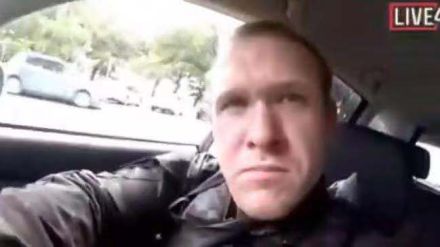 On Chinese social media platform Sina Weibo, the New Zealand mosque attack became a number one trending topic on Friday night, local time, with the hashtag "New Zealand Shootings" (#新西兰枪击案#) receiving at least 130 million views, and thousands of reactions.
"It takes the collaborate efforts of all people to work on a beautiful world, it just takes a few people to destroy it," one Weibo user wrote.
"Extremism is incredibly scary," others said. "I saw the livestreaming video and it's too cruel – like a massacre from a shooter video game." "I'm so shaken, I don't even want to think of the panic these people must have felt."
"I've seen the footage, and this is so horrible. It makes me want to cry. It's a massacre." Other commenters also write: "This is just so inhumane."
One aspect that especially attracted attention on Chinese social media is that, according to many people posting on Weibo and Wechat, the main suspect expressed in his manifesto that the nation he felt closest to in terms of his "political and social values" is "that of the People's Republic of China."
Journalist Matthew Keys reportedly uploaded the main suspect's manifesto, which was published on January 21, 2019. This article says that to the question about whether he was a fascist, Tarrant indeed wrote that "the nation with the closest political and social values to my own is the People's Republic of China."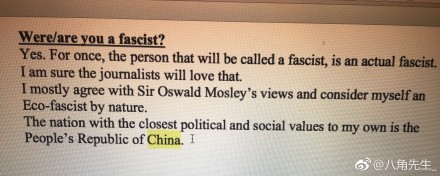 Some netizens wrote that, in mentioning the PRC, the shooter "also vilified China." Others also said that the shootings definitely "do not correspond to the values of China."
There are also dozens of Weibo users who blame Western media for the attacker's comments on China corresponding to his own values. "What he appreciated is what Western media is propagating about our management of Muslims in Xinjiang," some say: "He was influenced by the foreign media disseminating that we're anti-Muslim."
"He sympathized with the China portrayed by foreign media, not with the real China."
"Western governments and media have demonized China for a long time, what they are making Western people believe about what China is, this is what the New Zealand shooter felt closest to in terms of his values," one person wrote.
"These kinds of extreme-right terrorists would be destroyed in China," others wrote.
Among all people expressing their disgust and horror at the Christchurch shootings, there are also those expressing anti-Muslim views and hatred, with some comment sections having turned into threads full of vicious remarks.
Then there are those criticizing the Muslims that are also commenting on Weibo: "The Muslims in China were quiet when it was about the [islamist extremist] attacks in Kunshan, but now that this massacre happened at the pig-hating mosque, they are all bemoaning the state of the universe and are denouncing terrorism."
Among the thousands of reactions flooding in on Weibo, there are countless comments condemning those who turn the shocking attack into an occasion for making anti-Muslim or political remarks. "This is a terrorist attack. The victims are ordinary people. Why would you make malicious comments?"
One Weibo user simply writes: "The world has gone crazy." "A tragic event. I hope the victims will rest in peace."
By Manya Koetse 
Spotted a mistake or want to add something? Please email us.
©2019 Whatsonweibo. All rights reserved. Do not reproduce our content without permission – you can contact us at info@whatsonweibo.com.