Weibo Watch: From A to BMW
Weibo Watch Weekly: From the tragic death of a Chinese acrobat to the major controversy surrounding BMW MINI.
PREMIUM NEWSLETTER | ISSUE #1 | READING TIME: 6 MIN | SUBSCRIBE
Dear Reader,
Welcome to the debut pilot issue of Weibo Watch, the exclusive premium newsletter by What's on Weibo that keeps you up-to-date on the latest stories and trends in Chinese social media and digital culture.
Accountability was a recurring theme in Chinese online discussions recently. A spectacular show turned into a tragedy when a female performer fell to her death in a village in Anhui. The woman was doing a high-altitude acrobatic performance together with her husband, with whom she had been performing for years. Hoisted up high into the air by a rope in front of a large audience, she suddenly lost grip and fell on the stage. A video of the incident soon spread on social media and triggered many questions: why were there no safety measures in place, which organization arranged the performance, and who should be held accountable?
The question of accountability again came up later in April when a big fire broke out at a private hospital in Beijing. Videos of the incident showed smoke coming out of the hospital building on different floors. Some patients had to hang on to air conditioning units outside the windows. The fire ended up killing 29 people, mostly vulnerable patients. A day later, 12 individuals were arrested by police for their criminal liability in the fire. However, questions remained about the unregulated construction work that caused the fire, and why there was a lack of proper fire prevention and evacuation measures. A Chinese blog that highlighted the unanswered questions surrounding the fire was later censored.
And then there suddenly was that one incident that broke the Chinese internet. At the Shanghai Auto Show, two female staff members working at the BMW MINI booth were filmed while doing a free ice cream promotional campaign, and it seemed like they gave out free ice cream to foreigners while ignoring Chinese visitors or just telling them no. An online firestorm broke out, and the memes just kept coming (see this Twitter thread). People accused the BMW brand of discriminating against Chinese visitors and criticized the 'blind worship of everything foreign' (chóng yáng mèi wài 崇洋媚外).
Although BMW soon apologized, stating that they had given out 600 tubs of ice cream already (and that the video only showed reserved ice cream given to foreign colleagues), the genie was already out of the bottle. At a time when some serious incidents had open ends and unanswered questions, the collective anger over something as trivial as ice cream almost seemed cathartic. In our latest article, we explore more reasons why the BMW MINI incident became such a major story.
See our list of featured articles in this newsletter to dive deeper into the major trends that have recently attracted attention on Chinese social media. This week's newsletter also wraps up some of last week's trends.
Got questions or suggestions? I always like to hear more about the China topics you'd like to know more about. Contact me via email or DM, or follow me on Twitter for the latest news and trends.
Best,
Manya Koetse
What to Know
Quick take: Weibo & the world
▶︎ May Day holiday madness. This Labour Day holiday, domestic travel is expected to exceed pre-pandemic levels. Trending on Weibo is the remarkable hashtag #人人人人人你人人人人人# (lit: "people people people….YOU…. people people people..") to convey just how crowded it is in China's scenic areas.
▶︎Panda Yaya is back in China. Panda Yaya (丫丫), who has been living in America's Memphis Zoo for two decades, returned to China this week. Yaya's name has been all over Weibo, where netizens celebrated her return. Her homecoming was extra meaningful because netizens have been concerned about Yaya's skinny and seemingly unhealthy appearance and how she was treated in the U.S. (the heightening political tensions between the US and China have not exactly eased these concerns).
▶︎ Chinese Ambassador to France sparks outrage. Comments made by the Chinese ambassador to France, Lu Shaye (卢沙野), caused controversy outside of China last week. Lu suggested that former Soviet countries have no "effective status" in international law. In China, scholars and commentators argued that Lu Shaye's words were purposely taken out of context and were the effect of Western media strategies.
▶︎ Xi-Zelensky phone call. Chinese leader Xi Jinping and Ukrainian President Volodymyr Zelensky spoke by phone Wednesday, marking their first conversation since the Russian invasion of Ukraine.
▶︎ Noteworthy Biden & Yoon Suk Yeol moment. South Korean President Yoon Suk Yeol grabbed a mic and sang "American Pie" at the White House state dinner. The incident was criticized on Weibo by political commentator Hu Xijin, who referred to it as "shameful" and "a modern-day Meeting at Mianchi" (short explainer here).
What's Trending
A closer look at the top stories
1: More Than Ice Cream Alone | The Shanghai Auto Show's BMW MINI booth and its employees found themselves at the center of a social media storm after a video of their free ice cream promotional campaign made it seem like foreigners got free ice cream while Chinese visitors were told no. The incident has had a major impact, both online and offline. What caused a seemingly minor event to escalate into a significant controversy?
Read more
2: "The Most Significant International News of the Entire Week" | The phone call between Chinese leader Xi Jinping and Ukrainian President Volodymyr Zelensky was called the "most significant international news of the entire week" by one Chinese media outlet on Weibo. The momentous conversation came after a number of noteworthy international developments, including Xi's visit to Moscow in late March, French President Macron's China visit in April, and that of Von der Leyen. It also took place shortly after comments made by Lu Shaye (卢沙野), the Chinese ambassador to France, caused controversy.
Read more
3: "4.18 Beijing Changfeng Hospital Fire Incident" (4•18北京长峰医院火灾事故) | The deadly blaze at a private hospital in Fengtai District which killed 29 people is now known as the "4.18 Beijing Changfeng Hospital Fire Incident" (4•18北京长峰医院活在事故). Here is a timeline of the incident, as well as the 5 main things to know:
Read more
4: The Vlogger Was Member of a QQ 'Cat Abuse' Group | A shocking and extremely cruel video in which a Chinese wanghong (online influencer) tortures a stolen cat has sparked outrage on Chinese social media.The person involved is the Anhui-based food blogger/vlogger Xu Zhihui (徐志辉), who has over 400,000 fans on his Bilibili channel. In light of the incident, voices calling for better and stricter laws on animal abuse in China have grown louder.
Read more
What's Noteworthy
Small news with big impact
"The Boy from Xiangtan" | There have been many headlines and views on former Taiwan President Ma Ying-jeou's recent visit to mainland China. One aspect of his trip has received relatively little attention, even though it generated some buzz among Chinese netizens: Ma's way of speaking Chinese. What's on Weibo's Jin Luo explains more about the Xiang dialect and why Ma triggered online discussions by speaking it so well.
Read more
What's Popular
The latest buzz in brands & pop culture
Chinese Doctors in Africa | There has been some online buzz surrounding a new TV drama series called Welcome to Milele (欢迎来到麦乐村), which started filming this week. The drama follows the trials and challenges faced by a group of Chinese medical workers stationed in Africa. Over the past three decades, Chinese TV dramas featuring foreign locations as a crucial element of their plot have emerged as a distinctive genre. The genre's origins can be traced back to the 1993 hit TV drama Beijingers in New York, directed by Zheng Xiaolong, who is also the artistic director for Welcome to Milele. The timing of the production of this TV drama is noteworthy as it coincides with China celebrating the 10th anniversary of President Xi Jinping's proposal guiding China-Africa cooperation and the 60th anniversary of China dispatching its first Medical Aid Teams abroad.
What's Memorable
Best reads from the archive
Holiday Travel Madness | For this week's pick from the archives, we've selected an article from 2017, when so many people went out to travel during the national holiday travel season that various scenic areas became dangerously overcrowded. During this first weekend of the five-day-long May Day holiday, Chinese social media is again flooding with photos and videos showing huge crowds at China's scenic spots and tourist attractions. By railway alone, about 120 million domestic trips are expected to be made this holiday. See some images and videos of the 2023 May holiday madness here.
Read more
Weibo Word of the Week
The catchword to know
A video showing a woman attacking a service robot in a local hospital has recently gone viral on Chinese social media and beyond. The incident reportedly took place at a Xuzhou Medical University hospital in Jiangsu, where an angry woman got so frustrated that she started swinging at the robot with a bat. Yīnào (医闹) refers to the social problem of patient-doctor violence and other outbursts of anger against medical staff. In the comment sections underneath this video, some netizens called this a form of 'Cyber Yinao' (赛博医闹 Sàibó Yīnào). With robots becoming a more important part of Chinese medical services, it might not be the last time to see such a video go viral. Read more about the Yinao Phenomenon in one of our older articles here.
This is an on-site version of the Weibo Watch newsletter by What's on Weibo. If you are already subscribed to What's on Weibo but are not yet receiving this newsletter in your inbox, please contact us directly to let us know.
Weibo Watch: Ghost Scales
From national pride to social distrust, these are the most noteworthy trends and topics dominating Chinese social media recently.
PREMIUM NEWSLETTER | ISSUE #18
This week's newsletter:
◼︎ 1. Editor's Note – Ghost Scales
◼︎ 2. What's Featured – A closer look at the featured stories
◼︎ 3. What More to Know – Highlighting 8 hot topics
◼︎ 4. What Lies Behind – Observations beyond the headlines, by Miranda Barnes
◼︎ 5. What's Noteworthy – Lu Xun turning in his grave?
◼︎ 6. What's Popular – China's very own 'pride walk'
◼︎ 7. What's Memorable – The school in Changzhou that made students ill
◼︎ 8. Weibo Word of the Week – "Toxic Fangirling", by Ruixin Zhang
Dear Reader,
'Ghost scales' have been all the talk on Weibo lately. The term, guǐ chèng (鬼秤), refers to inaccurate scales used to cheat customers by providing less than the actual quantity for the price paid.
The topic of ghost scales came up when a well-known Chinese blogger recently exposed how many sellers in Dalian markets were actually using deceptive weighing scales, duping ordinary customers buying their vegetables, fruit, or seafood. On Weibo alone, one related hashtag page garnered nearly 250 million views.
Despite local authorities stepping up to investigate and punish fraudulent sellers tampering with scales, the incident ignited anger beyond Dalian. People questioned why it took an internet influencer to advocate for consumer rights and why there aren't better regulations in place to combat fraud. Rather than blaming the fraudulent sellers, online anger was mostly directed at the systems allowing them to operate.
The ghost scale story does not stand by itself. Much smaller stories have gone viral before, such as the customer who discovered that the 200g of tripe he ordered for 72rmb ($11) at a local Haidilao restaurant was actually only 138g. A related hashtag received over 260 million views on Weibo in 2021. "Next time I'm bringing my own scale," some commenters replied.
Is it much ado about nothing? Not really. Although the stories differ, the common theme behind many of these online discussions is distrust. Recently, various topics highlighting low societal trust have trended.
One revolved around the Heilongjiang gym collapse. Three Chinese middle school students died in November when their gymnasium roof collapsed after heavy snowfall. It was the second gym collapse incident in the province this year. Netizens argued that better inspections, quality checks, and stricter public safety regulations could have prevented the tragedy.
Another example is the recent controversy about fake birthing certificates being sold by a hospital in Xiangyang for use by human trafficking brokers. The head of the hospital and five others were soon detained after the story, exposed by a Chinese investigative vlogger, went viral. Many questioned how such a thing could still happen in 2023.
The recurring idea in these online discussions is that existing constructions at various levels in Chinese society allow such practices to happen, with people supposedly covering for each other and turning a blind eye during inspections. While a market might have actual 'ghost scales,' similar deceptive operations could occur at a hospital management level, at a construction site, or within a coal mine company.
A few years ago, the development of China's Social Credit System was often portrayed as a gloomy sci-fi storyline by many Western media outlets. Even today, there are many people who think that China has a system in place as depicted in the American Black Mirror series, which shows a dystopian society where people are judged by a numeric rating given to them by their interactions with other people.
Many people and media outlets not only misunderstood the Chinese 'Social Credit System'; they also overlooked the historical, social, and culturally rooted factors that play a crucial role in understanding how such a system, designed to enhance societal trust, could actually be embraced. (For accurate and nuanced perspectives on the social credit system, Vincent Brussee has just published a new book that delves into these complexities.)
In making a distinction between 'high-trust societies' and 'low-trust societies,' Francis Fukuyama (1995) classified China as a 'low trust society,' where people have very little trust in people outside their family or close groups. Though not everyone agrees with Fukuyama, the idea of being cheated or becoming a victim of fraudulent practices regularly trends on China's internet. Small incidents represent more significant issues.
After the Dalian ghost scale incident went viral, multiple people took the initiative to test scales in their own neighborhoods. A student from Henan University, a livestreamer from Shenyang, a reporter from Nanchang—each contributed to exposing local street vendors or restaurant owners using ghost scales to cheat customers.
The domino effect of ghost scales being exposed demonstrates the powerful dynamic of Chinese social media. Untrustworthy individuals lacking integrity can be swiftly exposed, and their fraudulent businesses crumble within hours. Chinese influencers, vloggers, and commentators play a major role in addressing various social issues, from scamming sellers to corrupt doctors, and actually make a change.
Some netizens recently commented that their local market sellers would not dare to use ghost scales anymore. In the meantime, however, while the fight for consumer rights and social injustice continues, it could never hurt to bring your own trustworthy scale.
Miranda Barnes and Ruixin Zhang have contributed to this week's newsletter.
Best,
Manya (@manyapan)
* Francis Fukuyama. 1995. Trust: The Social Virtues and the Creation of Prosperity. New York: Free Press
What's Trending
A closer look at the top stories
1: National Pride and Shifting Dynamics in Sino-American Relations | The Xi-Biden meeting was one of the biggest topics of the week. After the much anticipated face-to-face talk in California, one noteworthy detail quickly hit Weibo's top trending topics, namely Biden's apparent admiration for Xi Jinping's Hongqi car. The recognition of the decades-old Chinese Hongqi brand by a U.S. president was a promotion-worthy moment for Chinese official channels, resonating with netizens.
Read more
2: 'Sleepy Joe' and 'Revive the Country' Biden | From positive portrayals by official channels to online banter and critical voices discussing Biden's global policies and his health, there are various sentiments on Chinese social media surrounding US President Joe Biden. At a time when anti-American sentiments are on the rise, some netizens view Biden as embodying the negative stereotypes prevalent on social media about the United States or the Western world in general. But in the days leading up the Xi-Biden meeting Chinese official channels are promoting more positive portrayals of the U.S. leader.
Read more
3: The Sun-Yat Sen Hospital Controversy | Several medical workers who all worked at the same renowned oncology lab in Guangzhou recently were diagnosed with cancer. Although there are many concerns about whether or not their cancer is related to their working environment, the primary source of public outrage revolves around the handling of the controversy by the affiliated hospital.
Read more
4: Douyin Introduces Paywalls | The introduction of a Douyin novel feature, that would enable content creators to impose a fee for accessing their short video content, has sparked discussions across Chinese social media. Although the feature would benefit creators, many Douyin users are skeptical. Would this be a new beginning for the Chinese TikTok, or would it be the end?
Read more
What More to Know
Highlighting 8 hot topics
◼︎ 1. TAOBAO CRASHES DURING SINGLE'S DAY SALES | China's largest online shopping event of the year, Single's Day, took place on November 11 for the 15th time. Despite concerns over China's economy, Chinese e-commerce giants Alibaba and JD.com once again saw record sales, although, similar to last year, they did not release their full results. One topic that generated enormous attention on the day itself was Taobao, Alibaba's e-commerce platform, becoming unreachable before the end of the day, leaving millions of online shoppers clicking and refreshing as the platform kept crashing due to the surge in traffic. (Weibo hashtag "Taobao Down" #淘宝崩了#, 2.6 billion views).
◼︎ 2. SIMBA DOUYIN ACCOUNT BLOCKED | Earlier this month, Chinese famous Kuaishou livestreamer Simba (辛巴, real name Xin Youzhi) became a top trending topic after his Douyin account, where he had over four million followers, was banned. Although the official reason for his suspension was not explicitly stated, it reportedly related to the fact that Simba, among others, had scolded the Douyin platform. Simba, the king of Kuaishou, is known for getting into controversies and arguing with other livestreamers and companies. Now, he can add 'arguing with platforms' on his list as well. (Weibo hastag "Simba Douyin Account Banned" #辛巴抖音账号被封禁#, 390 million views).
◼︎ 3. MURDER IN MATSUDO | In the morning of November 9, Japanese police Matsudo discovered a woman covered in blood on the streets of the city's Kogasaki district. She was later pronounced dead at the hospital. The woman was a 33-year-old Chinese national who reportedly resided in the Japanese city. She was fatally attacked and beaten by two men in the early hours of the morning and was left to die in the streets in a pool of blood. (Weibo hashtag "Chinese Woman Murdered on Streets in Japan" #一中国女子在日本街头被杀害#, 350 million views, read more here)
◼︎ 4. CHINESE CROWDS CHEERING IN SAN FRANCISCO | Apart from the Xi-Biden talks and APEC in general, what caught significant attention on Chinese social media this week was the enthusiastic reception of Xi Jinping by Chinese crowds in San Francisco. On November 14, the day of his arrival in the US, flag-waving crowds gathered along Xi Jinping's route from the airport to the hotel. Chinese official media actively shared news about their presence, while protests critical of Xi and addressing human rights issues in China went unreported. In contrast, the pro-Palestine protests during APEC did receive media attention, highlighting a media bias in determining which public voices and flag-waving actions were deemed hashtag-worthy and which were silenced. (Weibo hashtag "Crowds of Chinese/Overseas Chinese Form Welcome Crowd in San Francisco," #华人华侨在旧金山组成欢迎人群#, 170 million views.)
◼︎ 5. CHINESE INTERNET CELEBRITY DROWNS | News about a Chinese national drowning in Bali became top trending on Weibo on November 9 when it was revealed that the 34-year-old man was the popular Chinese influencer Jhony Huang (仲尼), also known as XFJ or Huang Xiaofeng (黄小沣). The tragic incident reportedly occurred when Huang was swept away by waves and struck by a large wooden object while swimming with his wife at Batu Belig Beach during their vacation. His wife, the Ukrainian Karina Melynychuk, was also hospitalized but did not sustain serious injuries. According to local reports, Huang's lifeless body was discovered floating approximately 100 meters from the Petitenget Beach shoreline. (Weibo hashtag "34-Year-Old Chinese Male Drowns in Bali" #一名34岁中国男性在巴厘岛遇难#, 910 million views; "Jhony Drowns After Hit by a Large Log" #仲尼系遭大木头撞击溺亡#, 140 million views).
◼︎ 6. BIRTH CERTIFICATE SCANDAL | A hospital director and seven staff members are currently being investigated for reportedly selling counterfeit birth certificates for trafficked babies. The controversy emerged when a Chinese anti-human trafficking campaigner posted a video on Douyin, accusing Jianqiao Hospital in Xiangyang (襄阳健桥医院) of fabricating birth certificates and charging approximately 96,000 yuan ($13,165) for them. On social media, netizens expressed shock that such practices are still occurring in 2023, and there was surprise that the case was brought to light by a volunteer rather than being uncovered by authorities (Weibo hashtag "Xiangyang Announcement on Jianqiao Hospital Selling Birth Certificates Problems" #襄阳通报健桥医院贩卖出生证问题#, 27,8 million views).
◼︎ 7. FIRE IN SHANXI | A fire that broke out on the morning of November 16 in a coal firm office building in Lüliang, Shanxi province, claimed the lives of at least 26 people and resulted in 38 injuries. The blaze ignited in the four-story building containing offices and dormitories. The incident adds to a series of safety concerns in China's coal industry – the building in question is affiliated with the Yongju Coal Group (永聚煤矿), a mayor player in the region's coal mining sector. By now, 13 people related to the company, including executives, are facing criminal measures for their responsibility in the incident. (Weibo hashtag "Shanxi Yongju Coal Company Fire Claims 26 Lives" #山西永聚煤业火灾已致26人遇难#, 65 million views).
◼︎ 8. WOMAN SPENDS FORTUNE ON HOTPOT | A 32-year-old woman from Nanjing, China, grabbed attention on Weibo this weekend by revealing that she had spent nearly 270,000 yuan (over $37,400) at China's renowned hotpot chain, Haidilao, in the past nine years. The hotpot enthusiast, named Kong, joined Haidilao as a member in 2014, and in that time, she indulged in over 627 hotpot dinners. Occasionally, her cravings led her to visit the restaurant more than 12 times a week, even enjoying hotpot for breakfast. (Weibo hashtag "32-Year-Old Woman Spent 270k at Haidilao in 9 Years" #32岁女子9年花费近27万吃海底捞#, 150 million views).
What Lies Behind
Observations beyond the headlines, by Miranda
The Story of Li Jun and Liang Liang
In recent days, the challenges faced by an ordinary young Chinese couple who purchased an unfinished property have sparked extensive discussions on Chinese social media, shedding light on broader trends that lead some young people to seek an escape from the urban struggle and striving for a better everything (better housing, better jobs, better education) – they just want to "lie flat" (躺平) instead.
Last year, the couple, Li Jun (丽君) and Liang Liang (亮亮), first became popular on Chinese social media as they shared their journey of buying a property and building a life in Zhengzhou, Henan Province. They put a deposit on an off-planned apartment, eagerly anticipating its delivery in three years. Excited about their new home, they regularly updated their progress on Douyin, showcasing their savings efforts and monthly visits to the construction site.
However, after eight months, the developer faced financial issues, causing a halt in construction. In later videos, the couple appeared frustrated and disillusioned. Their daughter was born during this time, adding to the financial strain of rent and mortgage payments without a clear timeline for moving into their future home. Many others faced similar challenges. Authorities intervened, promising a delayed delivery. The initial contract included a 20,000 RMB ($2775) rebate for buyers, but the couple faced rejection and insults when demanding payment. In a recent altercation, the husband was beaten by developer personnel, and the wife's phone was snatched as she tried to record the situation.
Their Douyin videos reflected the emotional rollercoaster of an ordinary Chinese couple facing setbacks despite following the traditional path of education, hard work, marriage, saving, property ownership, and starting a family. They are one of thousands of millions of ordinary Chinese people, who give their best effort despite all the struggles. Many were asking, would their life have been different if they had decided to 'lie flat' instead? And who is to blame for the fact that, despite all of their hard work and commitment, their 'Chinese dream' is taken away from them?
What's Noteworthy
Small news with big impact
Lu Xun Turning in His Grave? | Lu Xun (魯迅, 1881-1936) stands out as one of China's most notable and influential authors of the twentieth century. This esteemed Chinese writer, essayist, and literary critic unexpectedly found himself at the center of China's social media discussions this week following an interview with his grandson, Zhou Lingfei (周令飞), during the Mao Dun Literature Award ceremony (茅盾文学奖) on November 17 in Wuzhen.
During the interview, Lu Xun's grandson was asked about his online and reading habits. In a light-hearted response, Zhou humorously shared that he spends approximately 90% of his time watching short videos and 10% of his time reading books. A related hashtag (#鲁迅孙子自称90%刷视频10%看书#) went viral on Weibo, amassing over 190 million clicks.
The topic received so much interest due to various reasons. For one, as Lu Xun is widely regarded as the greatest Chinese writer of this century, people would expect his grandson to also be a man of literary knowledge and wisdom – they simply did not expect him to say he scrolls apps like Douyin and Kuaishou on a daily basis. Another reason is that it underscores a broader trend where people spend more and more hours on their phone mindlessly scrolling videos instead of engaging in study and learning. While some criticized Zhou for his comments, others also praised him for being authentic, straightforward and honest, just like his grandpa.
What's Popular
The latest buzz in arts & pop culture, by Ruixin
Halloween Outfits Reflecting Social Trends | Since our last newsletter was all about What's on Weibo's 10-Year Anniversary, we'd still like to take a moment to reflect on the celebration of Halloween in Shanghai this year as it caused a frenzy on the Internet.
Rather than traditional Halloween themes, young people on Shanghai's Julu Road brought pop culture memes and social phenomena to life with their creative costumes. You could spot some dressed as the Lipstick King Li Jiaqi, who recently got caught up in controversy, or as "Dabai," the anti-COVID workers in protective suits. This playful and unconventional celebration received praise from netizens across China.
The debate about whether or not people should be celebrating Western festivals often surfaces on Chinese social media during Halloween. However, the massive street party in Shanghai seemed to silence the critical voices this year. It appears that they reached a consensus; this Halloween celebration isn't just about a Western festival, it's an opportunity to let loose and express bottled-up emotions in a spooky and festive atmosphere. Whether dressed as writer Lu Xun making a statement or portraying a mobile surveillance camera, everyone found a haven for unrestrained self-expression. A comment under a photo recreating a scene from "Farewell My Concubine" captured the spirit: "Shanghai's Halloween party has turned into China's very own pride walk."
With recent administrative rules turning Chinese New Year's Eve into a regular workday, many young people express that they no longer care about a festival's tradition and simply want to have some fun. One noteworthy viral video from Julu Road featured two guys dressing as legendary singers Feya Wong and Na Ying, performing a classic duet from the 1998 Spring Festival Gala. Netizens dubbed it the young generation's Spring Festival Gala – a celebration of fun and creativity where happiness is the main focus.
What's Memorable
Best reads from the archive
Changzhou Chemical Factory School Scandal | This week's archival pick revisits a significant incident from eight years ago that fueled public distrust. In 2016, a major controversy unfolded around a middle school in Changzhou, where almost 500 students fell seriously ill, some diagnosed with leukemia. The health issues emerged after the school relocated to a new area near a chemical factory in September 2015.
Upon investigation, it was revealed that air and water pollution from nearby chemical plants was the cause. The news triggered widespread anger and discussions on social media, with netizens questioning the contrasting facts that emerged. The incident brought to light not only broader concerns about environmental safety and public health in China but also underscored a deep-seated distrust between parents and schools, citizens and local authorities, and netizens and official media.
Read more
Weibo Word of the Week
The catchword to know, by Ruixin
"Toxic Fangirling" | Our Weibo Word of the Week is "辱骂式追星" (rǔmà shì zhuīxīng), which translates to "toxic fangirling" or "toxically rooting for someone."
In China's ever-evolving fan culture, the phenomenon of 'rǔmà shì zhuīxīng' (辱骂式追星, lit: 'abusive-style celebrity admiration') or toxically fangirling has recently become a trend. This term refers to a rather extreme way for fans to engage with their their idols. When pleased, they express intense love and support for their idols, but they can turn into abusive trolls targeting their idols when dissatisfied. This shift from love to aggression can be triggered by small things, like an unflattering photo or an unsatisfactory performance. Initially viewed as a departure from blind loyalty, this fan behavior has now turned somewhat toxic.
Recently, this term has sparked discussions likening this kind of online behavior to toxic parent-child relationships in Chinese society. The hashtag "Asian parents toxically rooting [for their children]" (#东亚父母辱追#) gained traction on Weibo. A top viral quote joked, 'My parents toxically root for me every day; as long as they're paying, they feel they can insult me all they want.' These discussions touched upon the issue of how many Chinese parents seem to follow a strict and demanding parenting approach, where children need to adhere to high standards and are only praised or acknowledged when high standards are met. If this is not the case, parents will scold or discipline their children in the name of 'love.'
Netizens interpret this 'toxic fangirling' phenomenon half ironically, half seriously, suggesting its origin may be rooted in the collective childhood trauma of Chinese fangirls. Similar to how a dragon-slaying warrior can become an evil dragon, traumatized children may choose to whip their loved ones into what they desire.
This is an on-site version of the Weibo Watch newsletter by What's on Weibo. Missed last week's newsletter? Find it here. If you are already subscribed to What's on Weibo but are not yet receiving this newsletter in your inbox, please contact us directly to let us know.
Weibo Watch: A Decade of What's on Weibo
The impactful, the humorous, the surprising, the iconic – these are stories to remember as we reflect on a decade of What's on Weibo.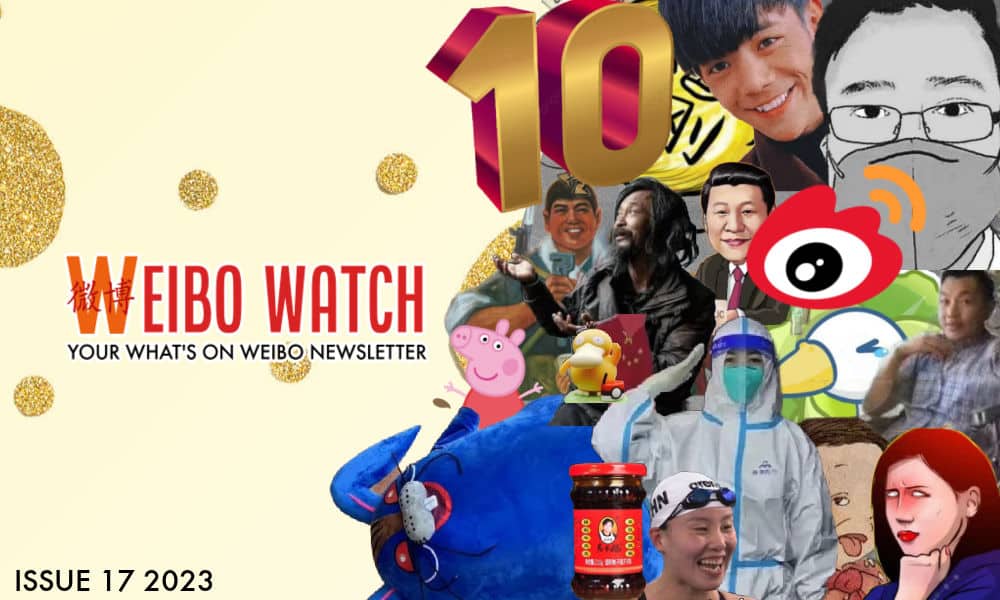 This week's newsletter:
◼︎ 1. Editor's Note
◼︎ 2. What Made an Impact
◼︎ 3. What Went Viral
◼︎ 4. What's Iconic
◼︎ 5. What's Controversial
◼︎ 6. What's Shocking
◼︎ 7. What's Funny
◼︎ 8. What Words to Know
Dear Reader,
On the night of October 16, 2010, the 22-year-old Li Qiming (李启铭) was drunk driving when he ran down two female college students roller-skating around the campus of Hebei University, killing one of them and severely injuring the other.
When he was arrested after fleeing the scene of the accident, Li Qiming showed neither concern nor remorse, and yelled: "Sue me if you dare! My Dad is Li Gang!" Li Gang was the deputy director of the local public security bureau.
"My Dad is Li Gang" ("我爸是李刚") instantly became a popular Internet meme in China. The Hebei University incident garnered widespread attention as it touched upon several societal concerns, one of which was the mounting frustration regarding "guān èr dài" (官二代) – children of (former) government officials granted special privileges.
The phrase quickly spread far and wide, and people's outrage started transforming into humor. The Chinese online community mop.com even organized a contest encouraging netizens to incorporate the phrase 'my dad is Li Gang' into classical Chinese poems, which drew thousands of entries.
Meanwhile, the Bureau of Transport in Liuzhou, a city in Guangxi, used the phrase humorously on road signs that read, "Dear friends, please drive slowly. Your father is not Li Gang." In contrast, a Chinese company produced car stickers stating: "Don't touch me, my dad is Li Gang" ("别碰我,我爸是李刚").
That year, I often felt out of the loop when my Chinese friends in Beijing would use the 'my dad is Li Gang' sentence – referencing both the avoidance of responsibility and abuse of power – or other online memes in their jokes and discussions, often leading to the whole table bursting out laughing. I wanted to understand this aspect of China I knew so little about.
I realized that viral stories like the Li Qiming campus crash – and how they become embedded in collective memory in the digital age – were about much more than that tragic accident alone. It was not just about guān èr dài; it also reflected the disparities in wealth, other unequal social dynamics, on-campus traffic safety concerns, the issue of drunk driving, the way the story was suppressed and shaped by official channels, and the legal system (Li received a six-year prison sentence, which many people thought was too light).
As the role played by domestic social media continued to grow in China, particularly in the early years following the launch of Sina Weibo in 2009, I began to recognize the increasing significance of digital culture and online trends as a valuable lens through which to observe China's rapid development and changing society.
So, in 2012, I registered the domain whatsonweibo.com and started writing the first articles for What's on Weibo in 2013. My goal was to establish a platform to report on important social trends in China. I wanted to cover not only what's happening on Weibo but also in the broader Chinese online media world. This would help me gain a better grasp of the popular topics and the narratives that revolve around them. At the same time, I aimed to share these insights with a wider audience and create a connection between the Chinese-language and English-language online media scenes.
Ten years later, What's on Weibo has grown into a website that has been visited by millions, garnered frequent mentions in international media, and been cited as a source in dozens of academic publications.
Chinese social media environment has seen several shifts through the past decade. The role played by Chinese social platforms, from Weibo to Wechat, from Douyin to Xiaohongshu, has become increasingly multifaceted. Enough reason to keep going and report on all the China trends that matter for the years to come.
In this special 10th anniversary newsletter, I've curated a selection of our most widely-read articles across various categories. I want to extend a special thank you to Miranda Barnes, who has served as a trend and news spotter for What's on Weibo for the past six years. Throughout this time, we've engaged in countless discussions about trending topics, why they matter, and the diverse perspectives surrounding them. I'd also like to express my gratitude to Yiying Fan, Diandian Guo, Gabi Verberg, Cat Hanson, Boyu Xiao, Jialing Xie, Yue Xin, Chauncey Jung, Wendy Huang, and Zilan Qian, whose contributions have been so valuable to the site. Additionally, there are many others who have contributed occasionally, shared ideas, feedback, and suggestions – you know who you are – please understand that all of your input is highly appreciated.
Thanks to the support of a dedicated group of loyal readers and subscribers – you – it is possible for us to keep the site going. If you are currently not a paying subscriber, please do subscribe here to get access to all of our content and keep on receiving our Weibo Watch newsletter. I really do need your support to keep this site going for the coming years. After all, my dad is not Li Gang.
We will soon continue on our regular publishing schedule, please also follow me on X or Instagram (personal, What's on Weibo) for the latest.
Best,
Manya
What Made an Impact
Some of our Biggest Stories
1 ◼︎ Dr. Li Wenliang |During China's COVID years, there were a few pivotal moments when social media served as a platform for venting anger, frustration, and even despair, such as the moment the 'Voices of April' video flooded the internet (read). The first major social media storm revolved around Dr. Li Wenliang, one of the doctors who initially attempted to raise the alarm about the coronavirus outbreak in late December 2019. The convoluted information surrounding his tragic death in February 2020 exemplified the underlying problems in the handling of the Wuhan pneumonia outbreak in China. We first covered the story when it happened here, and then made a podcast about Dr. Li's legacy a year later here (by the way, would you like us to do more podcasts? Let us know!)
Read more
2 ◼︎ "We Are All Fan Yusu" | Beijing migrant worker Fan Yusu became an overnight sensation when her autobiographical essay "I Am Fan Yusu" went viral on Chinese social media in late April 2017. The topics she so openly discussed in her essay, from domestic violence to social inequality, resonated with millions. After she became famous overnight, the author went into hiding and her essay was taken offline. What's behind the sudden rise and silent disappearance of China's biggest literary sensation of 2017? What's on Weibo was among the first to cover her story in English and translate her full essay.
Read more
3 ◼︎ The Chained Mother | A TikTok video showing a mother of eight young children living in a small hut with an iron chain around her neck sent shockwaves across Chinese social media in January of 2022. Despite local authorities claiming that the woman was suffering from mental illness and was receiving care, online sleuths began unraveling the mystery surrounding her. This story had a significant impact in China, both online and offline, raising public awareness about the issue of human trafficking in China's countryside and ultimately resulting in six convictions. What's on Weibo was among the first English-language websites to report on the case, and we published multiple articles on the topic as the case unfolded in real-time. Click here for an overview of all related articles.
Read more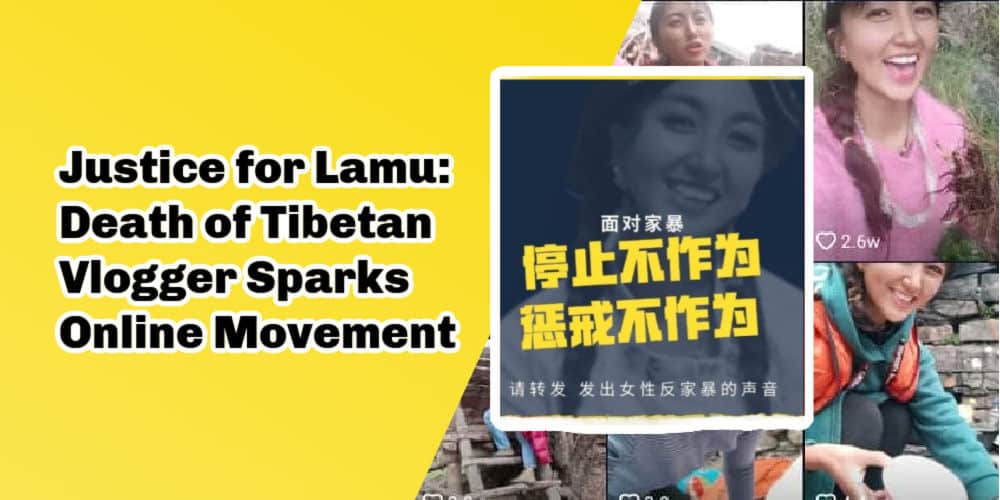 4 ◼︎ Justice for Lamu | The popular Tibetan Douyin vlogger Lamu died after her husband attacked her and set her on fire inside her own home. After her tragic death, Chinese netizens collectively raised their voices against domestic violence and called on authorities to do more to protect and legally empower victims of domestic abuse. Besides our article on this topic, we also did a podcast about Lamu and the aftermath.
Read more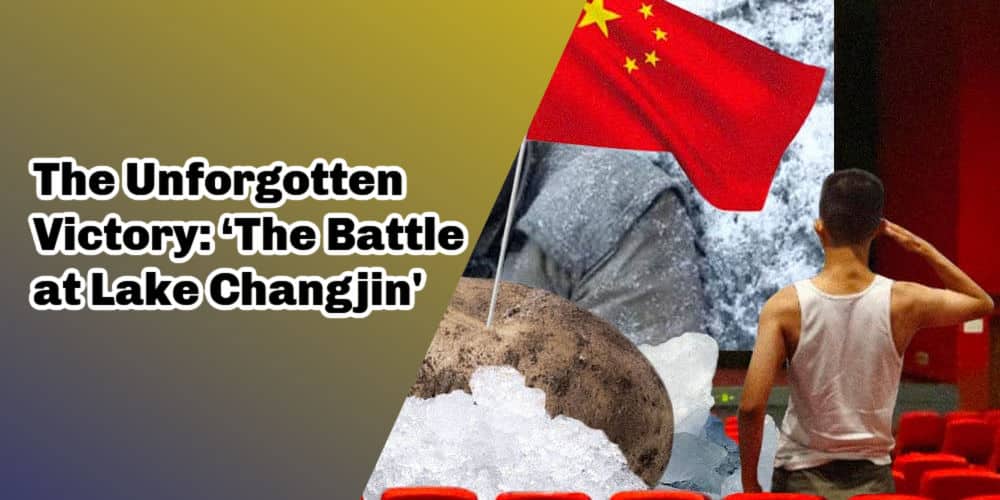 5 ◼︎ Battle Glorified | Over the years, there have been several noteworthy Chinese films that became social media phenomena, including Wolf Warrior II and The Wandering Earth. The most significant Chinese movie of 2021 was The Battle at Lake Changjin (长津湖). This war epic not only dominated all top trending lists on Chinese social media but also became an unprecedented box office hit during a period of heightened anti-American sentiments and official narratives emphasizing China's victory in the Korean War.
Read more
What Went Viral
Those who went viral overnight
Ding Zhen and the Vagrant Professor
Every now and then, ordinary yet remarkable people achieve overnight fame because vloggers capture their story, smile, or charm, resulting in viral videos. Ding Zhen and the Vagrant Professor serve as prime examples of the profound impact of sudden fame, where life is forever altered. Ding Zhen, a 20-year-old farmer from Litang in the Kham region of Tibet, unwittingly rose to online stardom after being featured in a blogger's photography session (read more or listen to our podcast). The Vagrant Professor, a homeless man who eloquently discussed literature and philosophy on the streets of Shanghai, also experienced a dramatic change in his life after going viral on Chinese social media (learn more).

Fu Yuanhui and the Question-Asking Bitch
One moment can make someone famous and unleash a flood of memes. Chinese Olympic swimmer Fu Yuanhui became a sensation on Chinese social media after she finished third in the women's 100m backstroke in Rio de Janeiro in 2016. More than for her swimming skills, the 20-year-old athlete was praised for her funny expressions and down-to-earth attitude (read).In 2018, a Chinese female journalist attracted the attention of netizens when she disapprovingly glanced at the woman next to her posing a question during the Two Session, and then rolled her eyes (link). Both Fu and the so-called 'question-asking bitch' became a source of online banter and dozens of memes.

Uncle Carpenter and the Yunnan Ice Boy
China has so many faces, and people across the country are not always aware of other people's everyday realities. Think about the mountainous villages where society is not yet very much digitalized, where parents often leave for work in the city, leaving the elderly and the young behind. In such places, a single photo or video can turn someone into a sensation and represent a much broader reality. Think of Uncle Carpenter's story or the Yunnan ice boy's picture as illustrations of this trend.

Tran Tyrant and Tyrant Train Woman
Sometimes people go insta-viral due to their nasty or rude behavior. This was the case for the Shandong man who refused to give up the seat he took from another passenger. He became known as the "High-Speed Train Tyrant" (高铁霸座男 gāotiě bà zuò nán) on Chinese social media (read). Later, a female passenger's rude behavior also went trending on Chinese social media. Some netizens figured these two 'high-speed train tyrants' (高铁霸座) deserve each other, creating memes putting them together (link).
What Is Iconic
The iconic ones
You might know the chili sauce Lao Gan Ma, a household name in China. But maybe you're less familiar with the story behind the sauce and its founder, which has inspired millions of people and has made 'Old Godmother' Tao Huabi a notable figure in Chinese contemporary culture today. For many, the successful businesswoman and 'chili sauce queen' is an embodiment of the 'Chinese dream.'
Read more
From innocent children's cartoon via subculture icon to banned topic; Peppa Pig has had a rollercoaster ride in China. In 2018, Peppa Pig became a subversive symbol to a Chinese online youth subculture dubbed 'shehuiren' (社会人), literally 'society people', which is a group of young adults that is anti-establishment and somewhat 'punk' in their own way; going against mainstream values and, as state media outlet Global Times put it, are "the antithesis of the young generation the Party tries to cultivate."
Read more
Perhaps you've seen the famous fighting scenes of Tarantino's Kill Bill, know who Bruce Lee is, and have watched a kung fu movie at least once in your life – but do you know the Shaw Brothers enterprise? It's the production company that gave martial art its worldly success on the big screen. Shaw Brothers made everybody go 'kung fu fighting', creating a unique Chinese cinema. Run Shaw, the last of the Shaw Brothers, passed away on Jan 7th 2014 at the age of 107, after which we published this short history of the Shaw Brothers & Chinese cinema.
Read more
What's Controversial
Stories that triggered controversy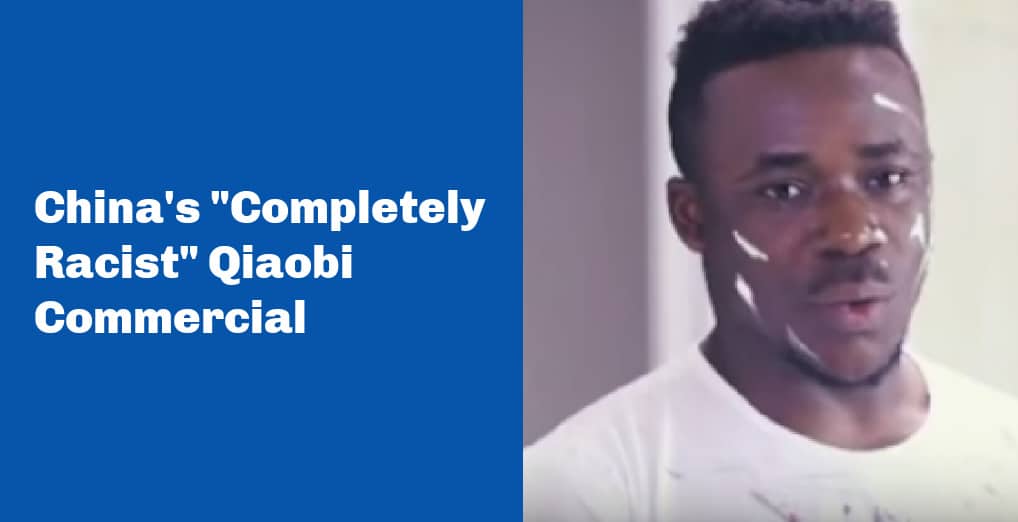 ◼︎ "Seriously China?!" | In 2016, a Chinese ad campaign for washing detergent brand Qiaobi (俏比) that aired on TV and in cinemas started making its rounds on the internet, drawing much controversy for being "completely racist". Read more.

◼︎ "Too Loud, Too Rude" | "They're loud and rude, and spit on the floor." An article in Swiss newspaper Heute reported about locals being digruntled with Chinese tourists, leading to Rigi Rails introducing special coaches for Asian tourists. The news triggered mixed reactions amongst Weibo's netizens. Read more.

◼︎ Math Schoolbook Gate | It's the textbook illustration controversy that dominated Chinese social media in Spring of 2022. After parents notes that the drawings in their children's school math textbooks were "displeasing," the entire Chinese internet weighed in and concluded that the overall design was just strange and "tragically ugly." The controversy had some serious consequences for the publisher. Read here.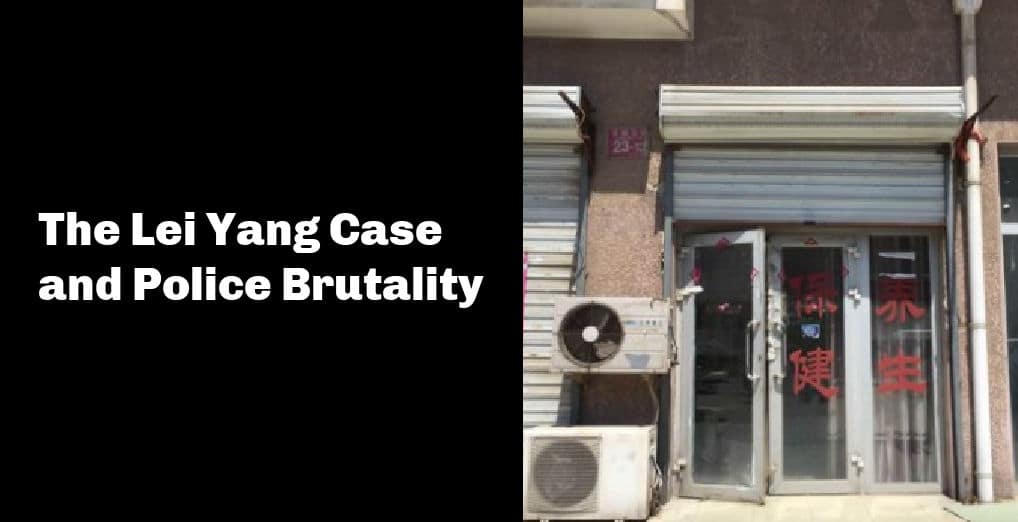 ◼︎ Controversial Death | Some netizens called it one of the biggest controversies of the year. The death of the 29-year-old environmentalist Lei Yang while in police custody sparked online outrage in 2016, with many connecting this fatality to police brutality. Lei's wife stepped forward, demanding answers from Beijing authorities on the circumstances surrounding her husband's death. Read here.

◼︎ Marketing Controversy | There've been many China marketing disasters throughout the years, often relating to foreign brands in politically tense times (think of all the brands getting into trouble for listing Hong Kong separately from China during the Hong Kong protests). The 2018 D&G controversy is a classic one that completely struck a wrong chord. It started with a promotional video that was deemed racist, got really messy when screenshots went viral of a China-bashing online conversation with the alleged Stefano Gabbana, started snowballing when D&G claimed the account was hacked, and ended with the cancellation of Dolce & Gabbana's big Shanghai show. Read here.
What's Shocking
Stories That Gave Us Chills
▶︎ An incident in which a Shanghai man, who was thought to be dead, was taken to a funeral home before he was found to be alive became a big topic on Chinese social media. Link.

▶︎ Chinese underworld kingpin Zhao Fuqiang turned his Shanghai "Little Red Mansion" into a hell on earth for dozens of women who were forced into a life of sex work within his organized crime network. Link.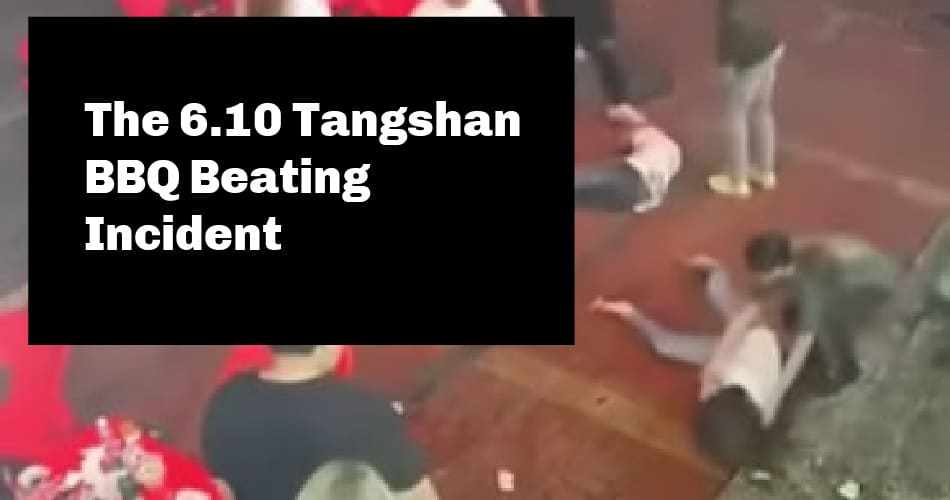 ▶︎ An outburst of violence against female customers at a restaurant in Tangshan sent shockwaves across Chinese social media in 2022. Link.

▶︎ A man killed his wife in Shanxi in the middle of the street, yet nobody intervened. Link.

▶︎ Following the announcement of a positive Covid test result within a building in Shanghai's Yangpu District, a collective exodus ensued as people wanted to avoid getting locked inside. Link.
What's Funny
Some of our funniest
▶︎ Lego for Adults | A man who spent three days and three nights working on a Nick the Fox Lego sculpture was left aghast when his masterwork was pushed over by a little kid – just within an hour after it was first displayed.
Read more
▶︎ Avenging the Grannies | Over the years, there have been numerous stories related to China's notorious dancing grannies, including incidents where stressed-out students were disrupted by their loud music. Thanks to this device that went viral in 2021, neighbors have a way to respond to the local square dancing group by secretly shutting down their music.
Read more
▶︎ Rabbit gets Roasted | A zodiac stamp issued by China Post on the occasion of the Year of the Rabbit became an unexpected viral hit in January of 2023. Not because of its pretty design, but because the red-eyed blue rabbit triggered controversy for being "monster-like" and "nightmare fuel." It was not the only rabbit getting roasted!
Read more
▶︎ Cute Couple | While everybody was watching whether or not Nancy Pelosi would visit Taiwan in August of 2022, there was still time for some online banter amid growing tensions: Chinese netizens created a fantasy love affair between U.S. House speaker Pelosi and Chinese Global Times commentator Hu Xijin.
Read more
▶︎ Catch of the Day | It does not matter if you're old or young, shrimp or fish – you couldn't escape China's zero-covid policy. These fish in Xiamen had to have their daily Covid tests, too.
Read more
Weibo Words to Remember
Some Noteworthy Catchwords That Went Viral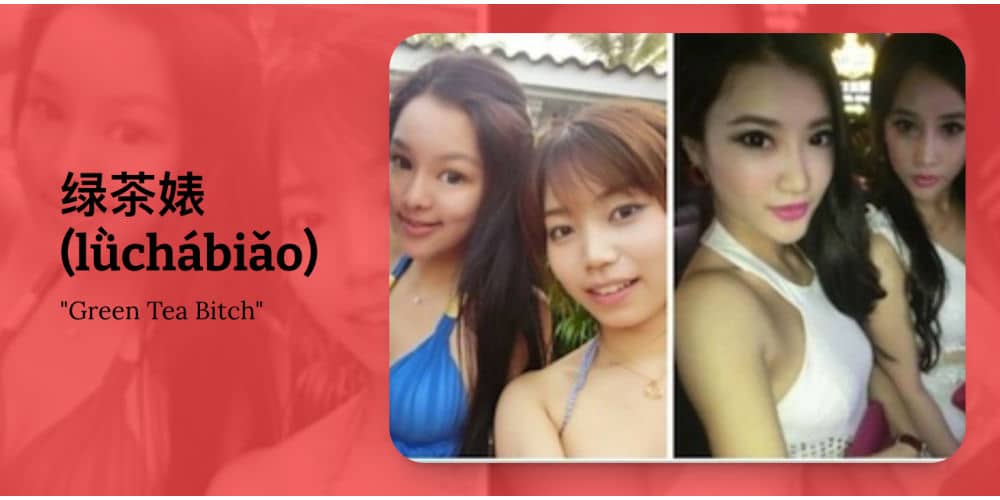 Green Tea Bitch | In the spring of 2013, a new term was launched over the Chinese Internet: 'Green Tea Bitch' (绿茶婊). According to Chinese netizens, the term is used to describe ambitious women who "pretend to be very innocent."
Read more
Russia, the 'Weak Goose' | In 2022, multiple Chinese (military) bloggers started using the 'weak goose' (菜鹅) term in light of Russia's fading victory, signaling a shift in online sentiments regarding Russia's position and its military competence.
Read more
Little Sheep People | As many people faced Covid-related discrimination in China after testing positive in early 2022, social media users started speaking out against popular (online) language that refers to Covid patients as 'sheep,' saying the way people talk about the virus is worsening existing stigmatization.
Read more
Hard Isolation | The word popped up on Chinese social media in April of 2022 after some Shanghai netizens posted photos of fences being set up around their community building to keep residents from walking out.
Read more
Involution | Since recent years, this word has come to be used to represent the competitive circumstances in academic or professional settings in China where individuals are compelled to overwork because of the standard raised by their peers who appear to be even more hardworking.
Read more
This is an on-site version of the Weibo Watch newsletter by What's on Weibo. Missed last week's newsletter? Find it here. If you are already subscribed to What's on Weibo but are not yet receiving this newsletter in your inbox, please contact us directly to let us know.