Shouqi Ride-Hailing Incident: Hangzhou Female Passenger Jumps from Moving Car
'Delusional' or 'vigilant'? Weibo discussions over the woman who jumped from a moving vehicle when her Shouqi driver deviated from the route.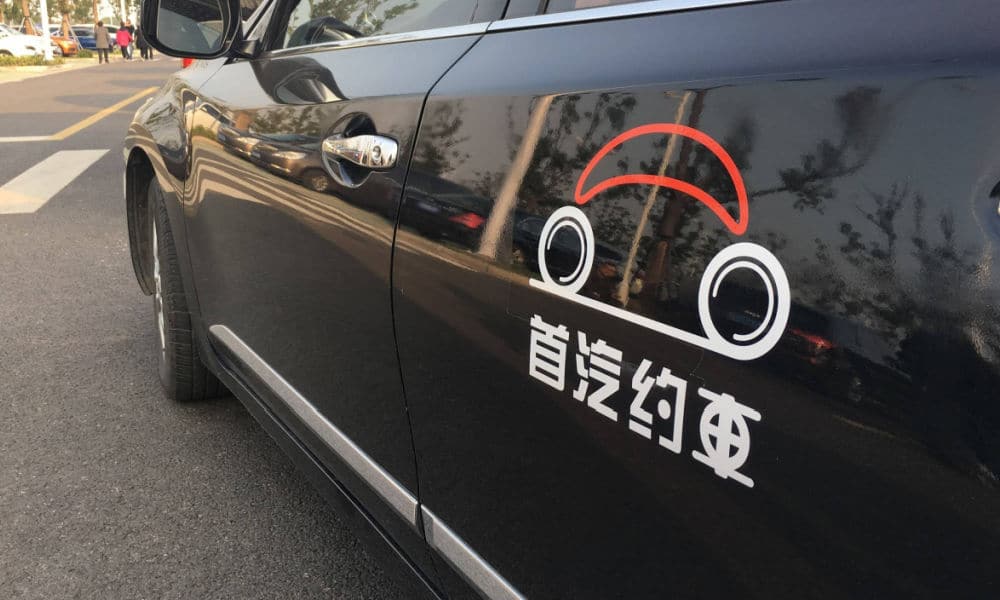 After the Didi murders and the Huolala case, the 'Shouqi incident' is now making headlines in China, showing that there is still a lot of distrust in car-hailing services among Chinese female passengers.
The story of a female passenger jumping from a moving taxi she had arranged via ride-hailing app Shouqi (首汽约车) has gone viral on Chinese social media.
The passenger, Ms. Gao, jumped from the moving vehicle in the late afternoon of June 12 because she feared for her personal safety after the driver had allegedly deviated from the intended route.
Ms. Gao was traveling from Hangzhou to Fuyang when the incident occurred. The woman states that once she got in the taxi, the driver attempted to make a pass at her and changed the route twice.
Gao eventually decided to jump from the moving car, resulting in a fractured left arm and extensive bruising.
Shouqi is a state-backed online ride-hailing platform founded in 2015 that focuses on luxury & high-quality services.
Shouqi Responds
On June 19, Shouqi officially responded to the matter after carrying out an investigation.
According to the Shouqi report, their driver, Zhang, deviated from the navigation route because he opted to take a faster road that had been newly opened and was not recognized by the navigation app yet. Since he had taken this alternative route, the voice navigation kept reminding him that he was taking the wrong route. The female passenger jumped out of the car shortly afterward.
Shouqi states that according to protocol, there is an audio recording of the journey. Although the recording did capture the voice navigation indicating the car was deviating from the original route, there was no sign of an altercation or discussion between the driver and the passenger before she jumped out. The company also said it would release the recording to the media if Ms. Gao would give them permission to do so.
After Gao had jumped from the vehicle, driver Zhang allegedly pulled over to check on her and immediately called the emergency number for medical help. Meanwhile, Gao tried to alert other cars that were passing by to get help. Afterward, Zhang drove to the local police station to cooperate with the investigation.
The company's statement further says that local authorities claim the incident was caused by a "misunderstanding" between the passenger and the driver.
In the statement, the car-hailing company does apologize for the incident. They also claim their driver has been reprimanded for not properly communicating with his passenger. Shouqi furthermore says they will cover the passenger's medical expenses.
"Fabricated Facts"
On June 20, Ms. Gao wrote up a response to Shouqi's statement, which she published on social media (@步步登高_乐). According to Gao, Shouqi's statement contains many falsehoods and "fabricated facts."
Gao says that the driver never told her anything about taking an alternative route. She also denies that Zhang called the emergency number after she had jumped out, and emphasizes that the local authorities have never issued any official statement nor made any conclusions about the matter. Shouqi has also never paid for her medical expenses, and have not released any recordings of the incident to Gao.
By Monday afternoon local time, Gao's response was shared on Weibo over 23,000 times, receiving over 32,000 comments. The topic also reached the top trending topics on the social media platform.
The safety of female passengers making use of online car-hailing apps is a recurring topic of discussion in China, where several incidents involving Uber-like services triggered outrage among web users over the past few years.
The biggest case was the murder of a Chinese stewardess by a driver of the Didi Chuxing car-hailing app in 2018, which became one of the most discussed topics of that year. Shortly before going missing, the 21-year-old woman from Zhengzhou had texted her friend that the driver of the ride she had arranged was "acting strange." Her body was found the next day. The driver's body was retrieved from a river nearby.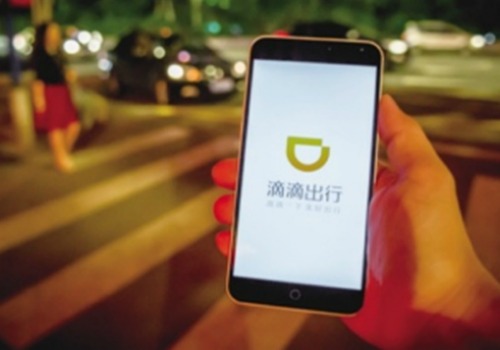 The horrific case was followed by a second Didi murder of a 20-year-old woman in Wenzhou. The victim was on her way to a birthday party when she contacted a friend via text asking for help. She was later found to have been raped and killed in a mountainous area nearby. The 27-year-old driver was arrested. These two cases, which also brought other cases to light in which female passengers were abused by their drivers, sparked major public concerns about the safety of these online platforms.
In February of 2021, the Huolala case also made headlines in China: a 23-year-old woman named Che Shasha jumped out of the window of a moving van she rented via the ride-hailing firm Huolala when the driver, a man by the name of Zhou, had deviated from the intended route. Che, who was uncomfortable and scared, asked Zhou about the different routes multiple times, but he remained silent. When Che exited the vehicle via the passenger window, the driver reportedly did not do anything to stop her. The young woman died four days after the incident due to severe brain injury due to her fall.
These previous cases have heightened public awareness on the safety of female passengers, but some commenters also think it might have led to women being too scared when using ride-hailing apps.
Although most commenters support Ms. Gao and say that Shouqi should release the recordings to make the truth come out, there are also web users who say Gao is "delusional" and that her fears were ungrounded.
"If she really would've been murdered, people would say she wasn't vigilant enough. Now, she was vigilant and people say she was being delusional. You just don't have the empathy to understand the fear of female passengers," one commenter writes.
Without any released recordings and no official police report, web users are still waiting for further developments in this case. If it would be up to Ms. Gao, it will soon be publicly revealed that she indeed was in danger. For now, she is seeking more media exposure so that "the bad guys will be punished for the injuries she suffered," she told Chinese media reporters from her hospital bed.
We will update this story once more information comes out.
By Manya Koetse (@manyapan)
Follow @whatsonweibo
Spotted a mistake or want to add something? Please let us know in comments below or email us. First-time commenters, please be patient – we will have to manually approve your comment before it appears.
©2021 Whatsonweibo. All rights reserved. Do not reproduce our content without permission – you can contact us at info@whatsonweibo.com.
'Sister Blood Points' Controversy: Shanghai Woman's Tibet Blood Donations Ignite Privilege Debate
Dozens of local public officials in Tibet donated blood to rescue a Shanghainese woman. Netizens believe it's a matter of privilege.
The medical rescue of a critically injured Shanghai woman in Tibet has recently triggered major controversy on Chinese social media after netizens suspected that the woman's treatment may have been facilitated through the abuse of power.
What was supposed to be a romantic honeymoon getaway turned into a nightmare for newlyweds Yu Yanyan (27, 余言言) and her husband Tao Li (29, 陶立).
On October 14, just two weeks after their wedding, the couple from Shanghai was driving on China's National Highway 219. Their destination was Ngari Prefecture in Tibet's far west, where the average elevation is 4500 meters.
As they drove by the famous mountain pass Jieshan Daban (界山達阪), situated at an altitude of 5347 meters, they suddenly realized that the altitude was affecting them. Soon, Tao Li, who was driving the car, lost consciousness and crashed the car. Yu Yanyan, on the passenger side, was badly injured in the crash.
What followed was a complicated, time-sensitive, and costly rescue operation. At the Ngari People's Hospital (阿里地区人民医院), Yu was diagnosed with a ruptured liver, abdominal bleeding, hemorrhagic shock, and thoracic trauma. She was losing a lot of blood in a short time and required surgery, but there was not enough blood available for a blood transfusion at the time in the sparsely populated region, as reported by Beijing News.

Tibetan Civil Servants to the Rescue

While the hospital made efforts to secure donations, specifically requiring an adequate supply of A+ type blood, Yu's husband was reportedly advised to reach out to the Shanghai Municipal Health Commission (上海卫健委) to inquire about potential assistance. One of his aunts, or his 'auntie', allegedly helped him to contact them.
These efforts appeared to be fruitful. Between October 16-17, just days following the crash, numerous members of the public and dozens of local civil servants in Tibet, including firefighters, policemen, and military personnel, stepped forward to donate blood, contributing to over 7000 mL of A-type Rh-positive blood that ultimately saved Yu's life.
Allegedly thanks to the Tibet office of the Shanghai Municipal People's Government, a medical specialist from Shanghai was even sent to assist in the medical treatment of Yu at the Ngari hospital.
As Yu later required more advanced medical care and surgeries, she was advised to go to a bigger hospital. She was then transferred via a specially arranged chartered plane. The total costs of this medical chartered plane flight from Ngari to Sichuan's Huaxi hospital (四川华西医院), arranged by Yu's father, allegedly cost 1,2 million yuan (US$169.230).
After receiving surgery at the Huaxi Hospital, Yu was in stable condition and was transferred to Shanghai.

An Abuse of Power?

Yu's story began drawing notice, eventually garnering nationwide media coverage, after Yu herself posted a video on her social media account (Douyin) in which she recounted her experiences. Yu, who only had a relatively small group of followers, told about her rescue operation and her recovery. But instead of garnering sympathy, it led to many questions from netizens and went viral. The video was later deleted.
Who was the 'auntie' who reached out to the Shanghai Municipal Health Commission? How were Tibet public officials made to donate blood for this Shanghai patient? What power dynamics were in play that facilitated the mobilization of people in this manner by the family?
People became upset, as they suspected Yu's life had only been saved because of an abuse of power, and that ordinary Chinese patients would never have never received a similar treatment.
They started referring to Yu as 'Sister Blood Points.' The Chinese term is xuè cáo jiě 血槽姐, with xuè cáo 血槽 (lit. blood groove) often being used in the world of gaming to refer to the health bar, an image in video games that shows the player how much energy or blood or strength they have left before it's game over.
There were also various digital (AI-generated) images showing Yu surrounded by bags of donated blood, portraying her as a privileged, blood-sucking Shanghai 'princess' in Tibet.
Following the online commotion, the Ngari Propaganda Department issued a statement on November 29 promising to look into the issue. Additionally, in the first week of December, various Chinese media outlets also started to investigate the case.

An Ordinary Patient in Extraordinary Circumstances

On December 6, online newspaper The Paper (澎湃新闻) published an article together with Shangguan News (上观新闻) which answered some of the most pressing questions surrounding the case.
The Paper reported that they found no officially organized mobilization of public officials or members of the public to donate blood. Instead, local workers and individuals donated blood after learning about the woman's situation through various channels, including from the hospital staff. Yu Yanyan's husband Tao called the successful blood donation campaign a result of "multi-party mobilization" ("这是我们多方动员的结果,确实不是有组织的。")
The Shanghai Municipal Health Commission also denied that they had contacted health authorities in Tibet to ask civil servants to donate blood. They claimed their members of staff did not personally know the patient nor any members of her or her husband's family.
Furthermore, the article says that the woman known as 'auntie' is a 60-year-old retired woman who previously worked at a crafts factory. Upon learning about Yu's predicament, she forwarded the information to her daughter-her-law, who works at a bank and also did all she could to spread the news and ask for help. This eventually led to the Tibet office of the Shanghai Municipal People's Government being updated on the situation.
The Tibet office has refuted any suggestion that personal relationships influenced the procedures that resulted in the dispatch of a Shanghai medical expert to assist at Ngari People's Hospital. A Shanghai medical team stationed in Tibet received a request for urgent support at the hospital and, following their ethical work guidelines, dispatched an expert to provide assistance.
The Paper further stated that nor Yu, nor her husband or their family were officials. In order to pay for the medical flight, Yu's parents used family savings and borrowed money from others.
All of the information that was coming out about the entire ordeal seemed to indicate that Yu was just an ordinary patient in extraordinary circumstances.

A Sign of Distrust

While certain commenters believe that the latest information has put an end to weeks of speculation, others continue to harbor suspicions that there might be more to the story – they are not satisfied with the answers provided on December 6.
As some netizens dug up screenshots of online calls for help from Tao, Yu's husband, some commenters responded: "This only makes it clearer that there's no special status (特殊身份) here. Real influential officials wouldn't go so low as to seek help online. A simple phone call would have quickly resolved their issue."
In the end, the entire ordeal, now labeled "The Civil Servant Blood Donation Incident" (公务员献血事件) on Chinese social media, reveals more about public distrust in the transparency of China's healthcare system than it does about Yu, her family, or the situation in Tibet.
While frustrations regarding privilege and power abuse within China's healthcare system have existed for years, this issue has gained significant public attention this year in light of the launch of a top-down anti-corruption campaign targeting the healthcare industry.
This issue is especially important due to China's longstanding struggle with public mistrust in the medical care sector. Some studies even suggest that China's healthcare system has suffered from a "trust crisis among the public" since the 1990s (Chen & Cheng 2022, 2).
Multiple factors contribute to the relatively low trust in the Chinese healthcare system, but access and costs both play major roles. The sentence "Getting medical attention is difficult, getting medical attention is expensive" (Kànbìng nán, kànbìng guì 看病难,看病贵) has become a well-known expression among Chinese patients dissatisfied with the challenges they encounter in both accessibility and affordability when seeking medical treatments.
Most medical providers in China have become increasingly commercialized and profit-driven since the 1980s, leading to problems with crime and corruption within the medical system as medical professionals are expected to balance both a focus on patient well-being and financial gain. With doctors contending with low pay and incentive-based labor, bribery has emerged as a well-known problem, often considered somewhat of an "open secret" (Fun & Yao 2017, 30-31).
The prevalence of such issues has fueled public frustration, making individual cases like Yu Yanyan's a source of intense controversy. In an environment where "getting medical attention is difficult, getting medical attention is expensive," and where corruption is a notorious problem, many people simply do not think it is possible for one young woman to receive so much medical assistance from doctors and civil servants without the involvement of connections, power abuse, and bribery in the process.
Now that more details about the 'blood point sister' story have come to light, most netizens have started to question the truth behind this story and realize that Yu might just be an ordinary citizen, while some bloggers are still demanding more answers. In the end, most agree that it is not really about Miss Yu at all, but about whether or not they could expect similar medical treatment if they would end up in such a terrible situation.
"Is there currently an emergency response system in place that allows ordinary people to seek help in equally urgent crises?" ("当前是否存在一个紧急响应机制,可以让普通人在遇到同样紧急的危机时,能寻求帮助?") one Sina blogger wonders.
"It is actually not important to know if they had special privileges or not," one Weibo commenter writes: "I just hope that if patients need donated blood in the future, they will get the same treatment."
By Manya Koetse, with contributions by Miranda Barnes
Get the story behind the hashtag. Subscribe to What's on Weibo here to receive our newsletter and get access to our latest articles:
References:
Chen, Lu, and Miaoting Cheng. 2022. "Exploring Chinese Elderly's Trust in the Healthcare System: Empirical Evidence from a Population-Based Survey in China." International Journal of Environmental Research and Public Health 19 (24): 16461-.
Fun, Yujing & Zelin Yao. 2017. "A State of Contradiction: Medical Corruption and Strain in Beijing Public Hospitals. In: Børge Bakken (Ed.), Crime and the Chinese Dream, Hong Kong University Press: 20–39.
Spotted a mistake or want to add something? Please let us know in comments below or email us. First-time commenters, please be patient – we will have to manually approve your comment before it appears.
©2023 Whatsonweibo. All rights reserved. Do not reproduce our content without permission – you can contact us at info@whatsonweibo.com.
The Story of Li Jun & Liang Liang: How the Challenges of an Ordinary Chinese Couple Captivated China's Internet
"Liang Liang and Li Jun are just the tip of the iceberg; there are thousands of couples facing similar challenges."
Two years after they first started sharing their story on Chinese social media, millions of netizens are engrossed in the struggles of the Chinese young parents Li Jun and Liang Liang, whose journey of starting a family and buying an apartment in the city at a time of economic downturn turned into an emotional rollercoaster.
The struggles faced by an ordinary young Chinese couple have recently become a major topic on Chinese social media.
For some, their story has unfolded like a compelling movie, "starring Li Jun and Liang Liang." Others think they could be protagonists in a novel, perhaps one written by Victor Hugo or Lao She.
Here, we explain their story thus far and why it has become such a big topic of discussion on Chinese social media.
A PROMISING FUTURE
"Among tens and thousands of lights in the city, finally there's a light that only shines for me."
In 2022, the couple, Zhang Liliang (张艺亮, the husband, also called 'Liang Liang') and Dong Lijun (董丽君, the wife, referred to as Li Jun), first became popular on Chinese social media as they shared their journey of buying a property and building a life in Zhengzhou, Henan Province, on their account 'The Couple Liang Liang & Li Jun' (亮亮丽君夫妇).
Their first social media post had appeared in November of 2021. In this video, they shared their excitement about buying an apartment and starting their new life as home owners.
They previously put a deposit on an off-planned apartment, eagerly anticipating its delivery in 2024. They regularly updated their progress on Douyin, showcasing their savings efforts and monthly visits to the construction site. "Among tens and thousands of lights in the city, finally there's a light that only shines for me," they said ("从此万家灯火,终有一盏只为我而亮").
The couple took out a mortgage amount of 1.02 million RMB ($143.660) for the Zhengzhou apartment, which had a total floor area of 1,055 sqft / 98 sqm. They made a downpayment of 450k RMB ($63.370), and agreed to a monthly – relatively high-interest rate – payment of 6293 RMB ($886), while also paying the monthly rent for their apartment (1500 RMB/$211). This meant the budget for other expenses was very tight already, since the couple had an approximate monthly combined income of only 9000 RMB ($1267).
They mainly paid for the downpayment with money that Liang Liang had been saving over the past five years, along with monetary gifts from their wedding and some support from their parents. In order to generate some extra income, Liang also became a taxi driver (Didi) at night.
As the couple gained more popularity online, mainly on Douyin and Bilibili, some Chinese media outlets also began taking notice. In July of 2022, Sanlian Life Weekly (三联生活周刊) featured an interview with the couple, bringing their story to the attention of a wider audience.
THE SPARK IS GONE
"This is our life now, the life of mortgage slaves."
However, things did not go as planned. Months into the construction process, the developer, Sunac China Holdings Limited (融创中国), encountered financial difficulties. In May of 2022, Sunac made headlines as it didn't meet its payment obligations on a dollar bond, making it one of the major Chinese property companies failing to fulfill its financial commitments.
Li Jun and Liang went to check on how the construction was going every month, and found that Sunac's financial woes were causing a standstill in construction. Their apartment was located on the 22nd floor of a 33-story-building, but the construction was suspended from the 13th floor up.
Their daughter was also born during this tumultuous time, in October 2022, adding to the financial strain of rent and mortgage payments without a clear move-in date. "This is our life now, the life of mortgage slaves," they said in one of their videos.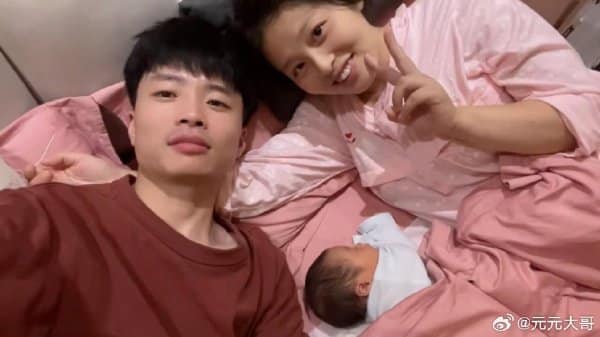 Adding to their challenges, Li Jun experienced a pay cut, reducing their monthly income by 2000 RMB ($282). With the cut leaving them with insufficient funds for essential expenses, they resorted to using their credit card.
In later Douyin videos, fans noticed how frustrated and disillusioned the couple now looked. Some made comparisons to their earlier videos, concluding that the "spark" they previously had in their eyes was gone.
Li Jun and Liang Liang feared that their house might join the ranks of millions of homes in China categorized as "烂尾楼" (làn wěi lóu), referring to 'rotting' unfinished buildings. In such cases, apartments that have been sold are abandoned and are not delivered due to financial struggles or other challenges faced by the developers.
After the pay cut they desperately needed more money to get by. They started doing some e-commerce on Douyin and tried to get the rebate that was promised to them when purchasing their apartment-the initial contract included a 20,000 RMB ($2775) special rebate for buyers, which they qualified for.
But no matter how many times they went back and forth to the sales center, the couple faced rejection and insults when demanding their payment. Desperate, Li Jun and Liang Liang turned to their social media fans and livestream followers to put more pressure on the company, but the staff just shut down the lights, closed the doors, and refused to pay them the money that was promised to them.
SILENCED ON SOCIAL MEDIA
"Instead of pursuing justice, I'd rather have a peaceful life."
In November 2023, the story of Li Jun and Liang Liang gained prominence as they shared dramatic details of their struggles to retrieve their money. On November 15, the couple claimed to have been physically assaulted by staff members of the sales center while demanding their money. Liang ended up in the hospital with minor injuries, and Li, attempting to record the incident, had her phone snatched and the livestream was cut off.
The couple later posted a video later explaining what happened, but that video was soon taken down. Strange things kept happening, and people suspected the couple might have been threatened and bribed.
Because two days later, Li Jun and Liang Liang suddenly shared that the police were now involved, stating that "everything was sorted" and that they were content with the solution provided. This claim of police involvement was confirmed on November 19 by local authorities, who announced penalties for those responsible for beating the couple.
Yet, the last video they posted suddenly became unavailable, and their Douyin account was blocked from updating. Additionally, their other social media accounts on Weibo and Bilibili were both banned from posting (@亮亮和丽君夫妇).
Li Jun still had her personal social media account, revealing on November 22 that the couple had chosen to return to their hometown with their daughter. Liang expressed his desire for justice, but Li Jun emphasized, "But now we have our daughter. I'd rather have a peaceful life." (#亮亮丽君决定离开郑州回老家#)
The idea that Li Jun and Liang Liang felt defeated enough to (temporarily) give up their dream of building their life in the city saddened and angered many netizens, and their story went viral.
But through all their trials and tribulations, the story of Li Jun and Liang Liang may not conclude with an unhappy ending after all.
Their Zhengzhou apartment is apparently not destined to remain an 'unfinished building' — the government has intervened to ensure the delivery of the building. In November of 2023, news also came out that Sunac had met conditions for a long-awaited debt restructuring deal, reportedly reducing its total debt by $4.5 billion. The construction of the building has resumed.
In late November, the story of Li Jun and Liang took another unexpected turn when a new video surfaced, suggesting that the couple – despite saying they would relocate to their rural hometown – would give it another shot in Zhengzhou by starting their own business.
Many online users found this twist confusing, suspecting that local authorities might have intervened to reshape the couple's narrative, possibly to ensure a positive outcome in the public eye (#亮亮丽君决定在郑州创业#).
"Perhaps I should become an internet sensation too," one commenter responded. "Maybe then my unfinished three-room apartment will finally be delivered to me as well."
ORDINARY CHINESE DUPED
"Three years of Covid did not break our spirit; it's our unfinished property that brought us down."
There are numerous reasons why so many people are invested in the story of Liang Liang and Li Jun. Their journey, documented on social media, deeply resonated with millions who are dealing with similar struggles or are finding it hard to start a life in the city, build a family and pay a mortgage.
Their Douyin videos reflected the emotional rollercoaster of an ordinary Chinese couple facing setbacks despite diligently following the conventional path of education, hard work, marriage, savings, property ownership, and family-building.
Many wondered if their lives would have taken a different turn if they had chosen to 'lie flat' or go against the norm. Who is responsible for the fact that, despite their hard work and dedication, their pursuit of the 'Chinese dream' seemed unattainable?
Beyond this issue of ordinary families struggling to get by and pay for a mortgage, a central issue in Li Jun and Liang's story was also the problem with their unfinished apartment.
Concerns about Chinese real estate developers grappling with substantial debts have have consistently dominated headlines in recent years, sparked by the difficulties faced by Evergrande Group and other Chinese property developers, such as Country Garden, Kaisa Group, Fantasia Holdings, Sinic Holdings, Modern Land, and Sunac – the property owner from whom Li and Liang purchased their apartment.
Regular people like Liang Liang and Li Jun are the ones most affected by this ongoing property crisis, often facing severe consequences. For many, this once hopeful young couple, now disillusioned, represents a larger social and economic problem within China's real estate industry.
"Liang Liang and Li Jun are just the tip of the iceberg; there are thousands of couples facing similar challenges," one Weibo blogger (@鸿蒙钊哥) wrote.
Another Weibo user wrote: "We all know the story of Liang Liang and Li Jun, and we want to help them because they represent numerous urban residents. Three years of Covid did not break our spirit; it's our unfinished property that brought us down. So far I did not see official media speaking up for them, is it that they do not know or that they are worth helping? Or, perhaps, they feel ashamed?"
Despite this aspect of Li Jun and Liang's story, which highlights both the trap of mortgage slavery and the problem of ordinary Chinese duped by the country's property woes, the young couple has become a subject of public contention. Not everyone agrees with the choices they made.
Some bloggers, such as Lao Liang (老梁不郁闷), argue that their story was exaggerated for clout, and that their apartment actually never qualified as a 'rotten' unfinished building (烂尾楼 làn wěi lóu) since construction was only temporarily halted but never really abandoned.
While many express sympathy for the couple, others deem it unwise for them to have purchased an apartment with an already strained monthly budget, let alone to have a child under such uncertain circumstances. Critics suggest the couple lacked a proper life plan, didn't assess risks, and ended up in this situation through their own fault.
These critics also view the couple's recent change of plans as evidence that they may have fabricated parts of their story to garner attention and financial support.
However, there are widely different opinions on this issue. Some label these critics as proponents of Social Darwinism (社会达尔文主义), accusing them of being selfish and cold-hearted. They argue that the blame should not be on the couple, striving for a better life, but on the developer who breached the contract and made life so hard for them.
The couple's chosen path, moving from small towns to study and work in big cities, reflects a common value not only in China but worldwide. They argue that society should appreciate those working hard despite facing challenges and insecurities, instead of condemning them for the bold choices they make.
Those supporting the young couple seemingly also do not care if their story has somehow become entwined with (local) propaganda efforts. As their narrative is now shifting from representing defeated Chinese youth in a complex economic situation to showcasing the strength of Chinese urban workers in a revitalized nation, many people simply wish them the best.
As one commenter writes: "If they want to start a business in Zhengzhou now, let them go for it. They've made positive use of the attention they've received. They don't need to live up to the expectations that others have them. All the luck to you!"
By Manya Koetse & Miranda Barnes
Get the story behind the hashtag. Subscribe to What's on Weibo here to receive our newsletter and get access to our latest articles:
Spotted a mistake or want to add something? Please let us know in comments below or email us. First-time commenters, please be patient – we will have to manually approve your comment before it appears.
©2023 Whatsonweibo. All rights reserved. Do not reproduce our content without permission – you can contact us at info@whatsonweibo.com.
Subscribe to our newsletter
Stay updated on what's trending in China & get the story behind the hashtag
Sign up here to become a premium member of What's on Weibo today and gain access to all of our latest and premium content, as well as receive our exclusive Weibo Watch newsletter. If you prefer to only receive our free newsletter with an overview of the latest articles, you can subscribe for free here.
Would you like to become a contributor, or do you have any tips or suggestions for us? Get in touch with us here.