This Was Trending in China in 2018: The 18 Biggest Weibo Hashtags of the Year
First published
It's been an eventful 2018 on Chinese social media. What's on Weibo lists the 18 topics that have generated the most views and discussions on Chinese social media platform Sina Weibo over the past year.
What's trending in Western media when it comes to China is not necessarily what is trending on Chinese social media, too. While topics such as the Xinjiang 're-education centers', China's nascent Social Credit System, #MeToo in China, or the allegedly "banned" Winnie the Pooh movie were some of the biggest China-related topics on social media sites such as Twitter and Facebook this year, Chinese internet users were discussing other things – some issues trending in the Western media were not as big within the PRC due to censorship, but some also simply weren't as big because of a seeming lack of public interest.
What's on Weibo has selected the 18 biggest hashtags that were trending on Weibo in 2018, mostly based on their total views, but also based on the impact they had on the meme machine, and the overall discussions that flooded Wechat.
This list has been fully compiled by What's on Weibo.1 Please note that we have left some topics and hashtags out. One such example is the World Cup. While the World Cup hashtag (#世界杯#) has received a staggering 31 billion views on Weibo alone, this is a more general hashtag that has also been used before 2018; we have attempted to make a selection of topics that were the biggest of this year and 2018 alone.
Due to the scope of this article, some major topics such as the arrest of Richard Liu, the Changchun vaccine scandal, or the online success of the two vlogging farmers and their bamboo rats, did not make the cut, simply because other hashtags garnered more views.
Here we go –
#1 The Didi Murders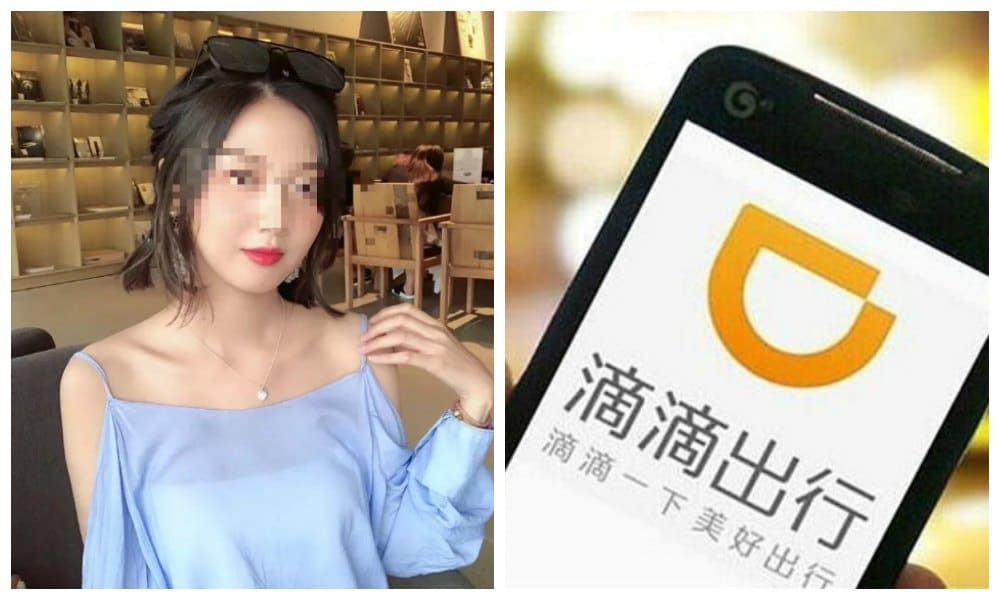 Hashtag "Female Passenger Murdered by Didi Driver" (#女孩乘滴滴顺风车遇害#) – 2,45 billion views on Weibo. Hashtag "Stewardess Killed in Didi Ride" #空姐滴滴打车遇害案# – 55 million views.
This year Didi Chuxing, China's most popular car-hailing app, faced huge public backlash on Weibo, where netizens threatened to boycott the company amid safety concerns. Over the past years, Didi has seen dozens of cases where female passengers were assaulted by their drivers. The terrible murders of two young women in 2018 sparked national outrage.
In May of this year, the murder of a 21-year-old flight attendant by her Didi driver became a major topic of discussion on Weibo. The young woman, Li Mingzhu, was killed in the early morning when she was on her way home from Zhengzhou airport. The body of the driver who killed Li was later found in a nearby river. In August, the 20-year-old passenger Xiao Zhao was raped and stabbed to death by her Didi driver on her way to a birthday party on a Friday afternoon. Hours later, the driver was arrested.
What contributed to the major impact this topic had on social media was the fact that several people came forward on WeChat and Weibo to tell how Didi was warned beforehand: Xiao's friend immediately contacted Didi after her friend had called out for help during that fatal ride, but she was told to wait and no immediate action was taken. Another female claimed she had already reported the driver to Didi for indecent behavior earlier that week.
In a rapidly changing society where companies such as Didi play an increasingly important role in how people travel and navigate their lives, the Didi murders not only showed the enormous responsibility these companies have in creating a safe environment for passengers, but also showed that the public expects these companies to provide these secure conditions.
After the August murder, Didi suspended its Hitch service, which pairs drivers and passengers traveling the same route (the young women were killed while using Hitch), and added several new safety features to make Didi safer for passengers and to quickly assist customers with any problems they might have.
#2 Flaunt Wealth Challenge
Hashtag "Flaunt Your Wealth Challenge" (#炫富挑战#) – 2,3 billion views
The 'Flaunt Your Wealth' or 'Falling Stars' hype, in which people post staged photos of themselves 'falling' out of their vehicles surrounded by luxury items, first spread on social media in Russia in the summer of 2018, and then made its way to other countries. In China, it became one of the biggest social media hypes of this year.
But besides those photos of seemingly rich Chinese 'falling' out of their super expensive cars surrounded by Gucci bags and Chanel make-up, there was also an anti-movement that became hugely popular. It showed how people were mocking the challenge by laying on the floor surrounded by their diplomas, military credential, or study books – defying superficial ideas on the meaning of 'wealth' and what it actually looks like.
#3 The Traveling Frog Craze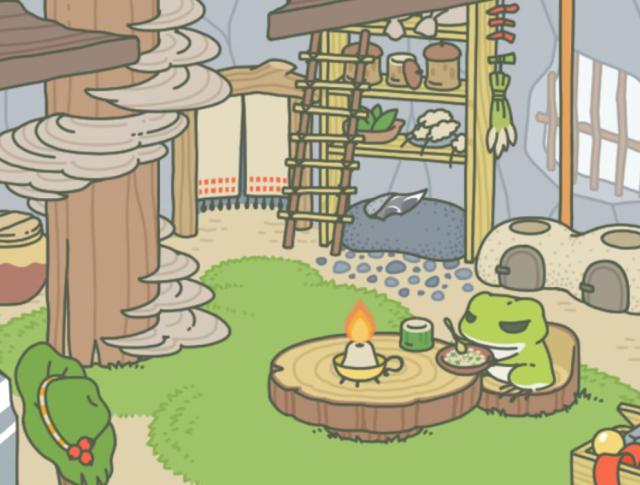 Hashtag "Traveling Frog" (#旅行青蛙#) – 2,1 billion views
1997 was the year of Tamagotchi, 2018 was the year of the Traveling Frog. The mobile game, designed by a Japanese company, took Chinese social media by storm this year, with thousands of people sharing their struggles in taking care of their virtual frog, which often goes traveling.
The game is characterized by its rather uneventful nature. While at home, the frog sits around and eats or reads, and while away, the player can't do anything but take care of the garden and wait for their virtual friend to send them a postcard before finally returning.
There are various theories explaining the success of the game. Some say the uneventful app is appealing for young Chinese with stressful lives since it has a calming effect, others might suggest it offers a sense of 'home' in a society where fewer people feel at home where they live, and there were even some voices in state media ascribing the success to China's low birth rates.
#4 Jin Yong Passes Away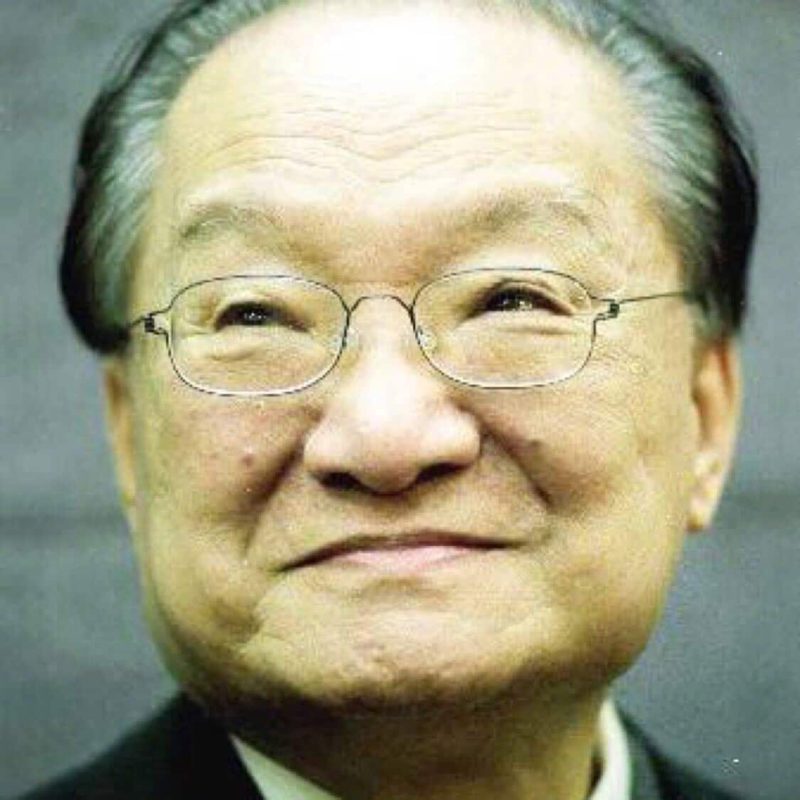 Hashtag "Jin Yong Passes Away" (#金庸去世#) – 2 billion views on Weibo
The passing of Chinese wuxia novelist Jin Yong (查良鏞), also known as Louis Cha, became big news on Chinese social media this fall. Wuxia (武俠) is a genre of Chinese fiction that focuses on the adventures of martial artists in ancient China, and Jin Yong is regarded as one of the best – if not the top – authors within the genre. Many of his works, of which over 300 million copies were sold worldwide, have been turned into tv series and films.
Jin's passing set off waves of nostalgia on Weibo, where thousands of netizens shared their favorite works and scenes, thanked the author for all he did, and praised his contributions to Chinese popular culture.
Another person who passed away in November of 2018 is the renowned Hong Kong actress Yammie Lam (藍潔瑛). News of her death also received millions of views on Chinese social media.
#5 Gene-modified Babies
Hashtag "First Case of Gene-Edited HIV Immune Babies" (#首例免疫艾滋病基因编辑婴儿#) – 1,9 billion Weibo views 
News that a Chinese researcher from Shenzen has helped make the world's first genetically edited babies made international headlines in November of this year. He Jiankui (贺建奎) claimed that together with his research team, he succeeded in altering the DNA of embryos, making them resistant to HIV. The twin girls were born earlier this year.
On social media, the topic received many mixed reactions, with many condemning the researcher's work, and others praising it. Chinese authorities launched an investigation into the research shortly after news came out, and He Jiankui has not been heard of since. Many people on Weibo are now wondering about his whereabouts, what will happen to him, and how this will further impact the lives of the two girls whose genes were edited.
#6 Golden Horse Ceremony's 'Taiwan' Speech
Hashtag "Gong Li Refuses to Confer Award" (#巩俐拒绝颁奖#) – 1,9 billion views on Weibo
The annual Golden Horse Film Awards in Taipei turned out to be a painful confrontation between mainland actors and Taiwanese pro-independence supporters this year. Although Ang Lee, chairman of the Golden Horse committee, had probably hoped to keep politics out of the film festival, the atmosphere of the live-streamed event changed when award-winning director Fu Yue expressed her hopes for an independent Taiwan during her acceptance speech. Later on in the show, actor Tu Men from mainland China struck back on stage by saying he was honored to present an award in "China, Taiwan."
Things got more polarized and political when famous Chinese actress Gong Li, at the end of the show, refused to get on stage with Ang Lee to present the award for Best Feature Film. The evening officially seemed ruined when, at the end of the night, it turned out that most mainland actors and producers declined taking part in the celebratory award dinner and went straight back to the mainland instead.
This was not the only topic this year that showed that the current and future status of Taiwan is still an incredibly sensitive topic that can set off waves of angry nationalism on social media. A brief visit to Taiwanese bakery 85°C by ROC President Tsai Ing-wen and the surfacing of an old video of actress Vivian Sung in which she called Taiwan her "favorite country" also triggered major discussions on cross-Straits relations.
#7 Chongqing Bus Plunges Into River
Hashtag "Why Chongqing Bus Plunged in the River" (#重庆公交车坠江原因#) – 1,4 billion Weibo views
In late October of this year, an incident in which a public bus plunged off a bridge into the Yangtze river, causing all 15 passengers to die, became a huge topic on Chinese social media. The security camera footage from inside the bus later showed how a passenger who apparently had missed her stop gets angry with the driver and starts hitting him with her mobile phone. The driver then abruptly turns the steering wheel, hitting oncoming traffic, crashes through the safety fence, and plunges into the river.
The incident caused major concerns over aggression in Chinese public transport, with other videos of similar incidents also making their rounds on social media. The city of Nanjing soon introduced security partitions on buses, and the existence of special "grievance awards" for bus drivers who do not respond to angry passengers also became a topic of debate. Many people on Weibo called for bus cards to be linked to one's identity so that troublemakers will be able to be blacklisted from buses in the future.
#8 The Kunshan Stabbing Case
Hashtag (#追砍电动车主遭反杀#) – 1,25 billion views on Weibo
A bizarre road-rage incident in which a muscular and tattooed BMW driver attacked an innocent cyclist with a big knife, but then ended up dead himself, was the biggest story on Chinese social media this summer, triggering countless of memes.
The entire scene was caught on security cameras. In the night of August 27, a BMW switched from the car lane to the bicycle lane in the city of Kunshan (Jiangsu), colliding with a man driving his bike, who seemingly refused to give way. Two men then step out of their BMW vehicle to confront the cyclist, with one man going back to his vehicle, suddenly pulling out a long knife and going after the cyclist, stabbing him. During the fight, however, the BMW driver suddenly lets the knife slip out of his hands, after which the bike owner quickly picks it up. With the knife in his hands, he now starts attacking the BMW driver, who eventually dies of his injuries.
One of the main reasons for the mass focus on this incident was that there was an ethical question involved, namely: to what extent could this be regarded as legitimate self-defense? It did not take long for the answer to come out, as authorities ruled it self-defense in September. For many, the news was proof that justice had prevailed.
#9 The Dolce and Gabbana Controversy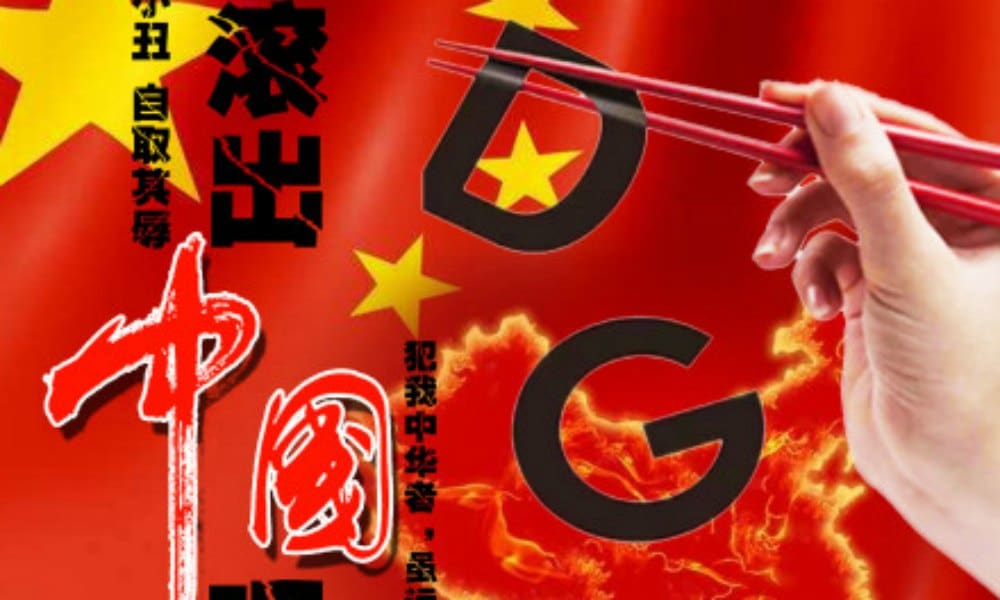 Hashtag "D&G Show Canceled" #DG大秀取消# and "D&G Designer Responds Again" (#dg设计师再次回应#) – 820 & 940 million views on Weibo 
Although 2018 was supposed to be a great China year for Italian luxury brand Dolce & Gabbana, things unexpectedly spiraled out of control in November of this year, while the brand's "D&G Loves China" campaign was in full swing.
It started with criticism on a video that was launched by the fashion brand to promote its upcoming Shanghai show. The video, that shows a Chinese model failing to eat Italian food with her chopsticks, was deemed sexist and insulting by many. Things started going downhill real fast after screenshots of comments attributed to fashion designer Stefano Gabbana, in which he scolds China and makes derogatory remarks about Chinese, went viral. It soon led to the cancellation of the big D&G show in Shanghai.
Despite apologies issued by the D&G founders, many netizens called for a boycott of the brand. It is yet unclear to what extent the marketing disaster has affected the brand, but one thing this incident shows is that cultural insensitivities in marketing campaigns can soon lead to a public relations mess.
#10 Wang Baoqiang's Divorce Drama Continues

Hashtag "Wang Baoqiang Beats up Ma Rong" #王宝强殴打马蓉#) received some 520 million views before it was taken offline 
Will there be another year when the 2016 split between Chinese celebrities Wang Baoqiang (王宝强) and ex-wife Ma Rong (马蓉) does not make into the top-trending lists?! Ever since the dramatic divorce of the two became one of the top hashtags of 2016, their fights have continued to be a major topic on Chinese social media.
This time, Chinese actress Ma Rong claimed that her ex-husband attacked her when she came to pick up her children at his house in early December. Dramatic photos and hospital footage soon made their rounds on Weibo, but when news came out that the 'attack' might have been staged, and that Ma Rong had caused a scene at her ex's house, netizens condemned the actress for her actions.
The incident became a major source of inspiration for the Weibo meme machine, where others imitated the dramatic Ma Rong photo and photo-shopped it into gossip magazines.
#11 The High-Speed Train Tyrants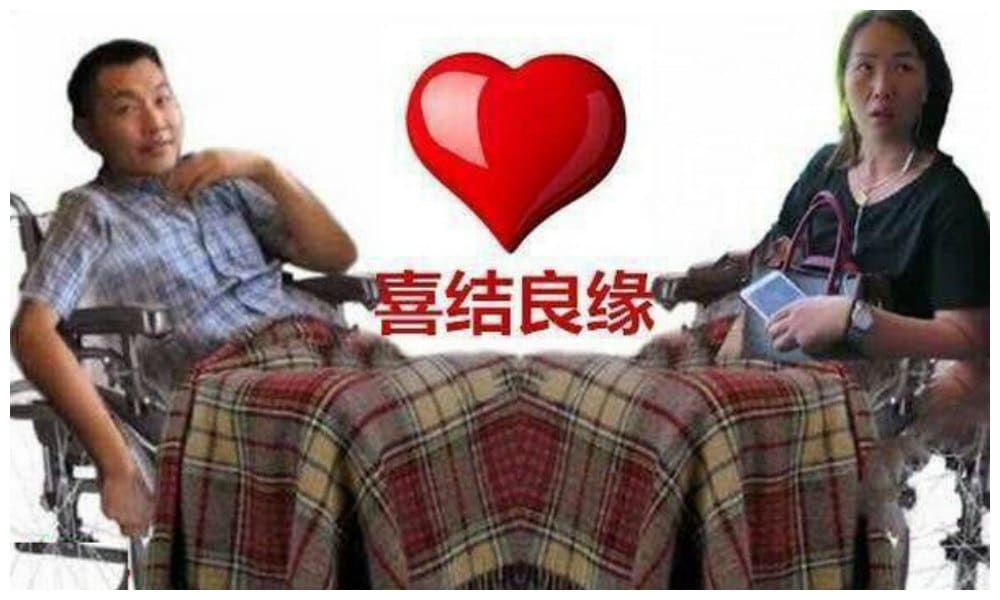 Hashtag "High-speed Train Tyrant Woman" (#高铁霸座女#) – 505 million views and #高铁霸座事件# – 110 million views
The two train tyrants of 2018 will probably go down in China's social media history for their meme-worthy and bizarre behavior, that triggered a storm of criticism online. Both of their bad behaviors on high-speed trains were caught on video.
In August of this year, one rude man from Shandong, who refused to give up the seat he took from another passenger, became known as the "High-Speed Train Tyrant" (高铁霸座男 gāotiě bà zuò nán) on Chinese social media. A video showing the man's rude behavior went viral, and netizens were especially angry because the man pretended he could not get up from the stolen seat and needed a wheelchair – although he did not need one when boarding the train.
In September of 2018, a woman from Hunan, who was dubbed 'High-Speed Train Tyrant Woman' (高铁霸座女 gāotiě bà zuò nǚ) by Weibo netizens, had also taken a seat assigned to another passenger while riding the train from Yongzhou to Shenzhen. Despite the conductor's reasoning, she refused to get up from her window seat to return to her own seat.
Netizens soon linked the two 'Train Tyrants,' creating dozens of memes that showed the two as lovebirds getting married. The incidents also showed public support of China's nascent Social Credit System, with many calling for a system that would allow these kinds of misbehaving people to be blacklisted from public transport in general.
#12 Invictus Gaming: The E-Sports Craze in China
Hashtag "The Meaning of IG Championship"  #IG夺冠的意义# – 540 million views on Weibo
People were going absolutely crazy over the success of China's e-sports when 'Invictus Gaming' (IG) became the first Chinese team to win the League of Legends World Championship. Students were hanging banners from their dorm rooms, videos of cheering crowds in school canteens flooded Weibo, and dozens of new memes surfaced on Chinese social media. One of them showed two monkeys with a big "Congratulations IG" above them and one wondering "What is IG?!", and the other telling him just to follow the rest in congratulating them anyway, signaling that many people had never heard of 'Invictus Gaming' before, and were clueless about the top trending lists being filled up with this new topic.
China's e-sports craze also made one Weibo post the most popular of all time, when billionaire Wang Sicong announced he would be giving away more than $160,000 to Weibo users to celebrate the victory of the Chinese team.
#13 The Boy who was Duped at the Hair Salon

Hashtag "Hairline-boy expressions" (#发际线男孩表情包#) – viewed  470 million times on Weibo
What was supposed to be a quick visit to the hairdresser turned into a disaster when the 18-year-old Wu Zhengqiang (吴正强) was presented with a 40,000 yuan ($5750) bill and a bad haircut. Although the teenager eventually could pay a much lower amount of money to the salon, Wu turned to local media to tell about his unfortunate haircut, and shared that he was not just sad about losing the money, but that he was also unhappy with his new hairstyle and hairline.
The story soon went viral and triggered the creation of dozens of new memes across Chinese social media, turning the duped boy into one of the biggest internet sensations of 2018.
#14 Meng Wanzhou WeChat Moments Post
Hashtag "Meng Wanzhou's WeChat Moments Post after Release" (#孟晚舟保释后发朋友圈#) – 380 million views on Weibo
The December 1st arrest of Meng Wanzhou (孟晚舟), the financial officer of Chinese telecom giant Huawei Technology – which happens to have been founded by her father, Ren Zhengfei (任正非), – became huge news in China and across the world.
Meng was detained during a transit at the Vancouver airport at the request of United States officials. She is accused of fraud for violating US sanctions on Iran. Meng allegedly helped Huawei get around these sanctions by misleading financial institutions into believing that subsidiary company 'Skycom' was a separate company in order to conduct business in Iran. Chinese officials, demanding Meng's release, have called the arrest "a violation of a person's human rights."
Meng was released on bail on December 11th. She then shared an update on her Wechat 'Moments' page, which received mass attention on Weibo. It showed the feet of a ballet dancer along with a quote saying that "there is suffering behind greatness" (伟大的背后都是苦难). Meng also thanked people for their support, and in doing so, once again received thousands of supportive messages on social media.
#15 The Tang Lanlan Case
Hashtag "The Truth about the Tang LanLan Case" (#汤兰兰案真相调查#) – viewed 340 million times on Weibo (also 汤兰兰性侵案 => hashtag now removed, then 50 million views)
The news story of a decade-old abuse case caused an uproar on Chinese social media in late January of 2018, when many netizens on Weibo believed that reporters of the story were biased and were harming the privacy of Tang Lanlan, the alleged victim in the case.
In 2008, a then 14-year-old girl named Tang Lanlan (汤兰兰, pseudonym) accused her father, grandfather, uncles, teachers, the rural director and neighbors of sexually abusing her since the age of seven. It later led to the prosecution of 11 people for rape and forced prostitution of a minor – including Tang's own parents. As some of those people, including Tang's mother, had since been released after serving their sentence, they sought the attention of the media in claiming that Tang, now 23 years old, had fabricated the story and that they were searching for her.
Netizens harshly criticized Chinese media outlets such as The Paper for featuring the story and giving away details about the identity of Tang, saying they should protect the victim instead of choosing the side of those convicted. The outrage was so huge that some reporters were even doxxed by netizens, and that articles and hashtags were removed, making the Tang Lan Lang case the greatest clash between Chinese media and netizens in 2018.
#16 Foreigners' "Preferential Treatment"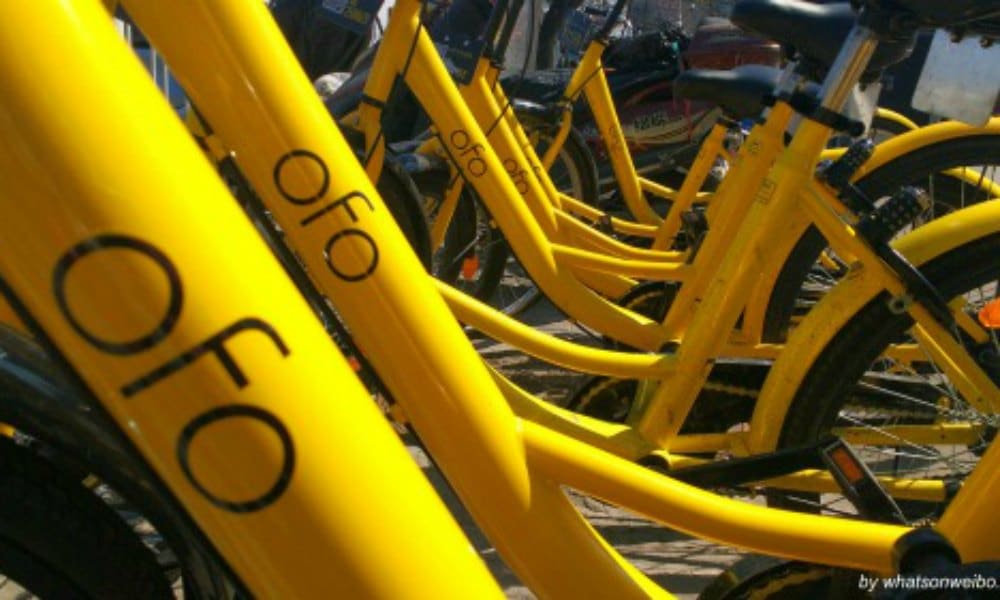 Hashtag "Pretend to be foreign and Ofo gives back deposit right away" (#假装外国人ofo秒退押金#) – 250 million views. 
There have been many topics over the past year that involved national pride and Chinese social media users feeling insulted or discriminated against. One such topic is the recent collective anger directed at bike sharing platform Ofo for allegedly helping foreigners much quicker than Chinese nationals.
A Weibo user who did not feel like waiting for hours on the phone to get his Ofo deposit back decided to pose as a foreigner to see if it would help. He sent an email in English via Gmail to Ofo, requesting his deposit back. It worked. He posted about it on Weibo, and millions of people responded with anger. Earlier in 2018, there was also outrage when a short movie went viral on Chinese social media that exposed the big differences between the dorm conditions of Chinese students and of foreigners studying in China.
#17 The Sweden Controversy

Hashtag "Chinese Tourists Abused by Swedish Police" #中国游客遭瑞典警察粗暴对待# and "Swedish TV Show Insults China" #瑞典辱华节目#– 170 and 50 million views on Weibo
See article here and here
The alleged maltreatment of a Chinese family in Stockholm ignited major discussions on Chinese social media this September when footage showed how a Chinese man was dragged out of a hotel lobby by Swedish police, while his elderly parents were crying on the sidewalk. The dramatic footage was shot after the tourists arrived at their hotel long before check-in time, and were refused permission to stay overnight in the lobby. When they refused to leave, police got involved.
Chinese media greatly criticized Swedish authorities for how they handled the incident, and it even led to the Chinese embassy in Sweden issuing a safety alert. Not long after, a satirical Swedish TV show made fun of Chinese people through a sketch that listed a number of do's and don'ts for Chinese tourists, including "not taking a poo outside of historical places." The TV show added fuel to the fire and was condemned by Chinese social media users. The Chinese embassy in Sweden denounced the satirical Swedish TV show for "maliciously attacking" China. The entire ordeal did not do any good for the relations between Sweden and China, that have already been tense due to the imprisonment of Swedish-Chinese author Gui Minhai.
#18 Fugitives on the Loose
Hashtag "Two Fugitives on the Loose" (#两名重刑犯逃脱#) – 170 million views
It was almost like a movie: two criminals spectacularly escaped from a Liaoning prison and the entire country went on a manhunt, with authorities giving out a big reward for those who'd catch them and setting out drones to catch the two.
Social media played an important role in the search for the fugitives, that took place in early October of this year. Ten thousands of people closely followed the ordeal, as security footage from a local store was posted online only hours after their escape, showing the two criminals buying some food and cigarettes. Within 50 hours of their escape, the fugitives were captured by the police through the help of local villagers.
While you're here, also check out the top 30 best books to understand China we published earlier this year!
By Manya Koetse
Follow @whatsonweibo
*1 (We kindly ask not to reproduce this list without permission – please link back if referring to it).
Directly support Manya Koetse. By supporting this author you make future articles possible and help the maintenance and independence of this site. Donate directly through Paypal here. Also check out the What's on Weibo donations page for donations through creditcard & WeChat and for more information.
Spotted a mistake or want to add something? Please let us know in comments below or email us.
©2018 Whatsonweibo. All rights reserved. Do not reproduce our content without permission – you can contact us at info@whatsonweibo.com
50 of the Best New Books on China for the Holidays and Winter 2020/2021
So much reading to do! These are some of the best new books on China.
What's on Weibo lists the 50 best China books for winter reading 2020/2021, with China non-fiction and fiction books that have come out in English recently.
What's on Weibo has previously issued two major China book lists, one Best 30 Books to Understand Modern China (non-fiction), and one Top Best Fiction Books on China. Because both articles were published in 2018, and so many new and interesting books on China have come out since, it's high time for another list.
This list consists of all new and interesting China books that have come out recently, mainly in 2020, but it also includes some earlier books.
We realize that there are so many books out there, and China's domestic book market is enormous. But for the scope of this article, we will only list books that have come out in English as original works or were translated into English.
For the fiction section, we have selected modern fiction books by Chinese authors that have come out in English translation over the past two years. For a broader list of modern literary fiction works that provide deeper insights into China, please check our previous list here.
This list is categorized into seven major areas of China General (Popular), China History, Chinese Society & Focus Topics, China Tech/Digital, Academic Publications (China Studies), Chinese Fiction, and For Kids – something for everyone, from very broad China books to very focused subjects. Some books might fall into several categories such as academic and/or history, but have only been placed in one. Since there are many books being published on similar topics, we have tried to highlight different relevant focus topics and styles of narrating in this list. The order of the books is random and for reference purpose only (we do mention some personal favorites at the end of this list).
We have also tried to add relevant podcasts to each book recommendation, so there is plenty to read and listen to during these (pandemic) winter days!
ON CHINA GENERAL (POPULAR)
#1 ● Has China Won?: The Chinese Challenge to American Primacy
By Kishore Mahbubani, Public Affairs 2020
This book by the renowned Singaporean academic and former UN ambassador Kishore Mahbubani focuses on the geopolitical contest that has broken out between the US and China, and invites the reader to critically think about the complex dimensions behind this discourse and the strategic game behind it. Mahbubani writes that "it is curious that no one has pointed out that America is making a big strategic mistake by launching this contest with China without first developing a comprehensive and global strategy to deal with China" (2), and argues that not only does the US lack a sound understanding of its rival and their interests, it also overestimates its own position in a growingly complex international society. Being neither Chinese nor American, Kishore offers interesting perspectives that come from outside the American (or Chinese) thought bubble when it comes to current geopolitics.
Mahbubani is also on Twitter @mahbubani_k. Listen to the SupChina Sinica podcast with Kaiser Kuo featuring Kishore Mahbubani here.
Buy: Has China Won?: The Chinese Challenge to American Primacy

★ Also available as audiobook (iTunes) here / or via Audible here
#2 ● China's Western Horizon: Beijing and the New Geopolitics of Eurasia
By Daniel Markey, Oxford University Press 2020
With the Belt and Road Initiative (BRI), also known as the One Belt One Road (OBOR) initiative being key to China's present-day foreign policy, this list wouldn't be complete without a book on this topic. Recently, multiple books came out on this subject. For example, there is The Emperor's New Road: China and the Project of the Century by Jonathan Hillman and One Belt One Road: Chinese Power Meets the World by Eyck Freymann. One of the recent books on this topic to receive a lot of praise is that by China's Western Horizon: Beijing and the New Geopolitics of Eurasia by Daniel Markey, senior research professor in International Relations at the Johns Hopkins School of Advanced International Studies. This book, useful for anyone who wants to get a better understanding of the Belt and Road Initiative, aims to make sense of "the decisive role that China's less powerful neighbors are likely to play as China extends its reach across its western horizon." This work is mainly divided into three sections, covering South Asia (chapter 3), Central Asia (chapter 4), and the Middle East (chapter 5). The last chapter focuses on US-China competition in Eurasia, with Markey arguing that the US needs a more local strategy in order to compete with China globally.
Listen to the Global Cable podcast with the author here. Daniel Markey is also on Twitter: @MarkeyDaniel.
Get the book here: China's Western Horizon: Beijing and the New Geopolitics of Eurasia

★ Also available as audiobook (iTunes) here / or via Audible here
#3 ● Superpower Interrupted: The Chinese History of the World
By Michael Schuman, Public Affairs 2020
Superpower Interrupted offers a fresh perspective on China and its history for a western readership, focusing on the Chinese view of the Chinese history of the world, and demonstrating that there actually is no such thing as a truly global 'world history.' Schuman argues that since history shaped China's perception of the world and its present-day position in international society, it is crucial for western diplomats, academics, politicians, and journalists to understand China not through the prism of their own world history, but through China's own view.
Michael Schuman is also on Twitter: @MichaelSchuman. Sinica did a podcast with Schuman on his book earlier in 2020, which you can check out here.
Get: Superpower Interrupted: The Chinese History of the World

★ Also available as audiobook (iTunes) here / or via Audible here
#4 ● In the Dragon's Shadow: Southeast Asia in the Chinese Century
By Sebastian Strangio, Yale University Press 2020
There is so much talk about US-China tensions recently, that China's complicated relationships with its southern neighbors is a topic that often gets overlooked although it needs to be in the spotlight.In the Dragon's Shadow, by journalist and Southeast Asia Editor at The Diplomat, is a very relevant work centering on the impact of China's booming emergence and the dynamics of South East Asia. Chapter by chapter, Strangio provides valuable insights into the countries of Southeast Asia, exploring how China's expanding power affects Vietnam, Cambodia and Laos, Thailand, Burma, Singapore, Malaysia, Indonesia and the Philippines.
This book was recently featured on the Sinica podcast, with Kaiser Kuo saying the book "is easily one of the best books I've read this year." Sebastian Strangio is also on Twitter: @sstrangio.
Buy: In the Dragon's Shadow: Southeast Asia in the Chinese Century

★ Also available as audiobook (iTunes) here / or via Audible here
#5 ● India's China Challenge: A Journey through China's Rise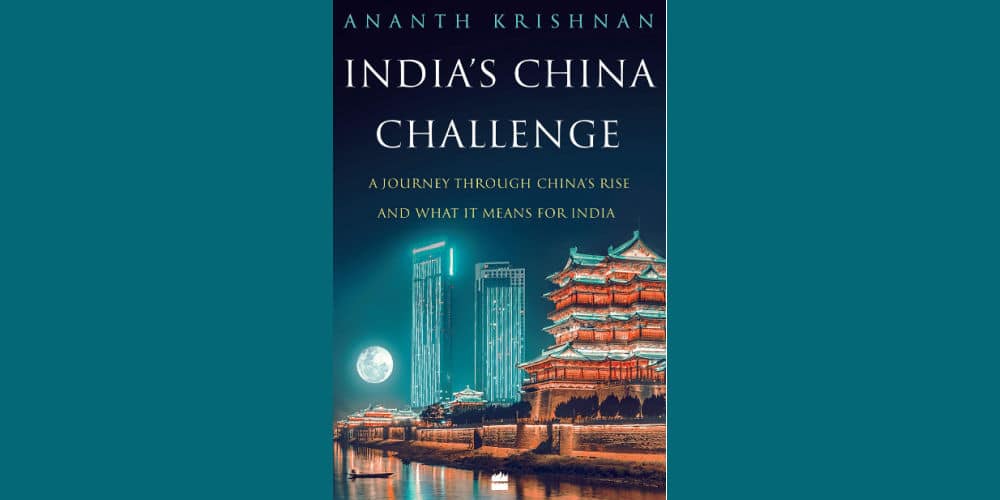 By Ananth Krishnan, HarperCollins India 2020
Ananth Krishnan, China correspondent for The Hindu, moved to China in the summer of 2008 and ended up staying a decade. This book is a result of the author's own on-the-ground experiences, and, in an accessible and engaging way, presents different perspectives on what China's rise and transformations mean for India. The book explores political, economic, diplomatic, and military challenges in China-India relations, and also zooms out to the broader implications for international society.
This book was featured on the Grand Tamasha podcast. Ananth Krishan is on Twitter @ananthkrishnan.
Get it here: India's China Challenge: A Journey through China's Rise
#6 ● China: The Bubble That Never Pops
By Thomas Orlik, Oxford University Press 2020
It will collapse, it will bounce back, financial crisis, yuan devaluation – so much has been written (and wrongly speculated) about China's economy over the past decade or two that it is hard to believe anything you read anymore. One thing is clear, and that is that China's economy has demonstrated resilience throughout the years. This resilience is at the heart of this book by Thomas Orlik, chief economist at Bloomberg. Orlik explores how China managed to escape national financial crises in the face of global slowdown and provides a clear overview of China's economic history since Deng Xiaopeng. In doing so, the author makes it clear that conventional approaches often taken by Western analysts in looking at China's economy often get it wrong – and he explains why.
China: The Bubble That Never Pops was featured on Bloomberg's Odd Lots podcast (link) and also on Sinica (link). Tom Orlik is on Twitter here: @TomOrlik.
Get: China: The Bubble that Never Pops
#7 ● Invisible China: How the Urban-Rural Divide Threatens China's Rise
By Scott Rozelle and Natalie Hell, University of Chicago Press 2020
This book by development economist Scott Rozelle and researcher Natalie Hell highlights problems that often remain invisible in the face of China's rapid economic rise. It's the drama of the rural low-educated workers who were the motor driving China's growth since the 1980s, but are now more and more left jobless and hopeless in their home villages as low-skilled work is increasingly outsourced to other countries or is taken over by robotics. In many ways, China and the Chinese people are going forward – yet the rural population is left behind, and it's China's Achilles' heel. This book focuses on this invisible side to China's rise and on how such a big story, with such major implications, could be so little known.
More about this book here and in the World Class podcast here.
Get: Invisible China: How the Urban-Rural Divide Threatens China's Rise
#8 ● The Third Revolution: Xi Jinping and the New Chinese State
By Elizabeth C. Economy, Oxford University Press 2018
This book by Elizabeth Economy, Senior Fellow at Stanford University's Hoover Institution, is for anyone who wants to understand how Xi's 'revolution' is transforming China. It goes behind Xi Jinping and his vision for China, diving into the main areas on top of the Xi government agenda, including internal politics, the internet, innovation, economy, environment, and foreign policy. The priorities of the Xi-led leadership and the direction they are taking are not just of key importance to China, but also to the rest of the world – with a focus on the United States. A well-researched and concise work on China under Xi – its background, status-quo, and what lies ahead.
Elizabeth Economy is on Twitter, @LizEconomy. If you'd like to hear more on this book, listen to this CFR Asia Unbound podcast.
Get: The Third Revolution: Xi Jinping and the New Chinese State

★ Also available as audiobook (iTunes) here / or via Audible here
CHINA HISTORY
#9 ● China's Good War: How World War II Is Shaping a New Nationalism
By Rana Mitter, Harvard University Press 2020
Rana Mitter is a British historian and political scientist who specializes in China's history, and we're a huge fan of his original perspectives and selection of topics. Mitter previously published China's War with Japan, 1937-45: The Struggle for Survival (2014), which became an Economist Book of the Year and a Financial Times Book of the Year. For this book, Mitter continued to pursue his interest in China's wartime history, this time focusing on how China's memories of war have shaped its national identity, both at home and global role abroad. Mitter demonstrates that WWII is very much alive in China today, influencing popular culture and media to the dynamics of international relations.
Listen to Mitter talk about his book on the Sinica podcast here.
Get: China's Good War: How World War II Is Shaping a New Nationalism

★ Also available as audiobook (iTunes) here / or via Audible here
#10 ● The Story of China: The Epic History of a World Power from the Middle Kingdom to Mao and the China Dream
By Michael Wood, St Martin's Press 2020
This brand-new single-volume work (624 pages) presents a chronological history of China, weaving personal, local stories into big historical narratives, from early history to modern-day China. Wood, Professor of Public History at the University of Manchester, previously wrote and presented the short documentary series for BBC and PBS that was also titled The Story of China. This is an excellent and accessible book for anyone with an interest in China's history and its role in the world today.
Wood is on Twitter here @mayavision. More about his book in this South China Morning Post review.
Get: The Story of China: The Epic History of a World Power from the Middle Kingdom to Mao and the China Dream

★ Also available as audiobook via Audible here
#11 ● China at War: Triumph and Tragedy in the Emergence of the New China
By Hans van de Ven, Harvard University Press 2020
Hans van de Ven is Professor of Modern Chinese History at the University of Cambridge and a Fellow of the British Academy. He specializes in the history of 19th and 20th century China. China at War zooms in on the period between 1937 and 1949. Van de Ven emphasizes that this was not just a time when China was at war with Japan, but also with itself, as it was also the time of the revolutionary war between the Nationalists and the Communists. The Second Sino-Japanese War and China's civil war are intertwined and this history, and how it is remembered, is pivotal to understanding China's 20th century and its place in the world today.
Check out the Asian Review of Books for more about China at War here. Hans van de Ven is also on Twitter @Jjv10Ven.
Get: China at War: Triumph and Tragedy in the Emergence of the New China
#12 ● Eurasian Crossroads – A History of Xinjiang
By James Millward, Hurst Publishers 2021 (2007)
This book ended up on our list here thanks to the 'Five Best China Books 2020' article by Jeffrey Wasserstrom, American historian of modern China, who pointed out this upcoming renewed publication. The book was actually published years ago, but a new and revised edition is coming out in January 2021, adding a chapter on the status-quo in Xinjiang and the so-called re-education camps. With this book, James Millward, author and historian of China & Central Asia, provided the first comprehensive account in English of the history of Xinjiang and its peoples from earliest times to the present. This book is a must-have for anyone interested in Xinjiang and for anyone who wants to get a better grasp of the history and complex dynamics behind today's Xinjiang.
There's a recent episode of the Harvard Fairbank Center for Chinese Studies podcast featuring Millward speaking about the history of the crisis in the Uyghur Autonomous Region. James Millward is on Twitter @JimMillward.
Get (still the earlier version, updated book set to release late January 2021): Eurasian Crossroads: A History of Xinjiang
#13 ● China and Japan: Facing History
By Ezra F. Vogel, Belknap Press of Harvard University 2019
Ezra F. Vogel, an eminent scholar of China and Japan, passed away in December of 2020. China and Japan: Facing History is his last book, which Vogel hoped would help improve understanding in that tense relationship between these neighboring rivals. With so many books focusing on China-US relations and power politics, there are relatively few new books that focus on Sino-Japanese relations, even though they are so crucial to both nations and the region. Vogel calls it a dangerous, deep, and complicated relationship. This book is an excellent overview of the relations between China and Japan, from early history to modern times.
The Harvard University Program on U.S.-Japan Relations recorded a podcast featuring Vogel earlier in 2020, which can be listened to here.
Get this book: China and Japan: Facing History

★ Also available as audiobook (iTunes) here / or via Audible here
#14 ● Maoism: A Global History
By Julia Lovell, Knopf 2019
This award-winning book is written by Julia Lovell, Professor of Modern Chinese History and Literature at Birkbeck College as well as an active translator of Chinese literature into English. Maoism: A Global History provides an overview of the influence of Maoism in different parts of the world from the 1930s to the present, with Lovell calling Maoism "one of the major stories of the twentieth and twenty-first centuries." This is a big book, but Lovell succeeds to captures the reader's attention with her in-depth insights and engaging writing style.
Also check out this History Extra podcast, in which Julia Lovell explores the nature of Mao's ideology and how it has shaped China and many other countries around the world.
Get: Maoism: A Global History

★ Also available as audiobook (iTunes) here / or via Audible here
#15 ● Last Boat Out of Shanghai: The Epic Story of the Chinese Who Fled Mao's Revolution
By Helen Zia, Ballantine Books 2019
Benny, Ho, Bing, and Annuo were still young when the Chinese civil war was coming to an end and the threat of a violent Communist revolution was looming over Shanghai, the epicenter of a large-scale exodus in the late 1940s. It is estimated that approximately one million people fled through the city around 1949, the year the People's Republic of China was founded. Through the lens of the personal stories of some of these people, Zia shines a light on the bigger picture of the mass departure of wealthy and middle class Chinese and foreigners from Shanghai. She does so in a very captivating way – a pleasure to read.
In the They Call us Bruce podcast, Helen Zia talked about her book (link) and the tumultuous forces of history and migration. Helan Zia is also on Twitter here @HelenZiaReal.
Get: Last Boat Out of Shanghai: The Epic Story of the Chinese Who Fled Mao's Revolution

★ Also available as audiobook (iTunes) here / or via Audible here
#16 ● The Last Kings of Shanghai – The Rival Jewish Dynasties That Helped Create Modern China
By Jonathan Kaufman, Penguin Random House 2020
Shanghai's Jewish history is a fascinating one, and over the past few years there's been increased attention on the Jewish community of Shanghai and the history of Jews in China (also see our article on this, Memories of a Nearly Forgotten Community). In this book, author Jonathan Kaufman, journalist & director of the Northeastern University's School of Journalism, tells the epic multigenerational stories of two Jewish families: Shanghai's famous Sassoon family, who had been doing business in China for a century, and the Kadoorie family, another business dynasty that rivaled the Sassoons. Both the Sassoons and Kadoeries were originally from Baghdad, and these wealthy families accumulated great influence and played a role in Chinese business and politics for more than 175 years. This well-researched book provides intriguing insights into a history that few people know of.
In Northwestern University Library's What's New podcast, Kaufman recently discussed his book, link. Jonathan is on Twitter here @jkaufman617.
Get: The Last Kings of Shanghai: The Rival Jewish Dynasties That Helped Create Modern China

★ Also available as audiobook (iTunes) here / or via Audible here
#17 ● Forbidden Memory: Tibet during the Cultural Revolution
By Tsering Woeser, translated by Susan T Chen, edited by Robert Barnett, photographs by Tsering Dorje, Potomac Books 2020 (2006)
The story behind the making of the Forbidden Memory book is an extraordinary one. It begins with Tibetan writer and activist Tsering Woeser finding rare photos taken by her father, who passed away in 1991, of the Cultural Revolution period in Tibet. Woeser's father, Tsering Dorje, was with the People's Liberation Army when it entered Tibet in the 1950s. In 1999, Woeser sent these photos to Chinese writer and scholar Wang Lixiong, who had written on Tibet in his book Sky Burial: The Destiny of Tibet. Wang, realizing how precious these photographs were, wrote back to Woeser saying the history told through the photos needed to be told by herself and those on the inside of the history. Six years later, Woeser completed her research and writing, including interviews with over seventy people connected to the history captured in the photographs, and published an edition of Forbidden Memory for the Taiwanese market. Brought together by her father's photos, Woeser and Wang ended up getting married in 2004. Now, in 2020, Forbidden Memory is finally translated into a revised English edition. Through text and photos, this 400-page book tells the horrible story of the violence of the Cultural Revolution in Tibet. With this work, Woeser uncovers the stories of a past that was previously erased.
Read more on this work here. Woeser is on Twitter here @degewa
Get: Forbidden Memory: Tibet during the Cultural Revolution
CHINESE SOCIETY AND FOCUS TOPICS
#18 ● Wuhan Diary: Dispatches from a Quarantined City
By Fang Fang, translated by Michael Berry, HarperCollins 2020
Wuhan Diary is written by the 65-year-old acclaimed Chinese author Wang Fang, better known as Fang Fang, and it is an important book documenting China's COVID19 outbreak. Wuhan Diary is an online account of the 2020 Hubei lockdown, originally published on WeChat and Weibo. Throughout the lockdown period in January, February, and March, Fang Fang wrote about life in quarantine in province capital Wuhan, the heart of the epicenter, documenting everything from the weather to the latest news and the personal stories and tragedies behind the emerging crisis. Fang's 60-post diary was published on her Weibo account from late January shortly after the lockdown began, until late March when the end of the lockdown was announced. Although Fang was originally praised as a 'voice of the people' in China, she was later bashed for being a 'traitor' once it became known that her book would be published in the US and Europe.
Read more about Wuhan Diary and its controversy here.
Get: Wuhan Diary: Dispatches from a Quarantined City

★ Also available as audiobook (iTunes) here / or via Audible here
#19 ● Eat the Buddha: Life and Death in a Tibetan Town
By Barbara Demick, Random House 2020
American journalist Barbara Demick previously wrote a book on North Korea (Nothing to Envy: Ordinary Lives in North Korea) (2010), and with this book she explores another closed-off area; that of Sichuan's Ngaba, a place that is usually a no-go area for foreign journalists due to the many anti-government demonstrations and self-immolation protesters. During the years she lived in China, Demick managed to travel to Ngaba on several occasions and conducted interviews. This book is a result of these interviews and spans decades of modern Tibetan and Chinese history and closely examines the relationships between the Chinese Communist Party and Tibet.
Demick is on Twitter @BarbaraDemick.
Get: Eat the Buddha: Life and Death in a Tibetan Town

★ Also available as audiobook (iTunes) here / or via Audible here
#20 ● City on Fire: The Fight for Hong Kong

By Antony Dapiran, Scribe 2020
This list obviously needs a focus book on Hong Kong, as 2020 came with great restrictions on Hong Kong freedom as the National Security Law came into effect – causing alarm among the people that have protested for greater freedom, democracy, and independence from the political influences of Beijing since 2019. In this book, Hong Kong-based lawyer and author Antony Dapiran provides a concise account of the Hong Kong's 2019 anti-government protests that grew into a pro-democracy movement that engulfed the city for months. This book is for everyone who wants to understand what has happened and is happening in Hong Kong and grasp the protesters' tactics and how their movement fits into the city's history of dissent.
Listen to more on this book in the Intelligence Squared podcast here. Anthony is on Twitter here @antd.
Get: City on Fire: the fight for Hong Kong
#21 ● The Myth of Chinese Capitalism: The Worker, the Factory, and the Future of the World
By Dexter Roberts, St Martin's Press 2020
There are many complicated stories behind all the headlines on China's economic success and its rise on the world stage. This book by award-winning journalist Dexter Robers sheds critical light on the serious problems that China and its people face today; (reverse) migration, an aging society, income inequality, an unfair hukou system, and rising social unrest. Roberts tells the stories of the people behind these huge issues, focusing on the small village of Binghuacun in Guizhou and on Dongguan town in Guangdong.
Roberts and his work recently came on the Sinica podcast, listen here. Dexter Roberts is on Twitter here @dtiffroberts.
Get the book: The Myth of Chinese Capitalism: The Worker, the Factory, and the Future of the World
★ Also available as audiobook (iTunes) here / or via Audible here
#22 ● The Chile Pepper in China: A Cultural Biography
By Brian Dott, Columbia University Press 2020
The Chile Pepper in China is just too hot to exclude from this list. In this book, Brian Dott, associate professor of history at Whitman College, explores the evolution of the chile pepper from an obscure foreign import to a ubiquitous plant regarded by most Chinese as native to the land. In doing so, we learn many new things. Such as that there were no chiles anywhere in China prior to the 1570s – which is surprising when you know how firmly chile is ingrained in China's national and local gastronomic traditions. The chile serves as a lens through with Dott explains more about Chinese history and the changing components of Chinese culture.
Brian Dott and his recent work were previously featured on the Sinica podcast here.
Get: The Chile Pepper in China: A Cultural Biography (Arts and Traditions of the Table: Perspectives on Culinary History)
#23 ● Beijing from Below: Stories of Marginal Lives in the Capital's Center
By Harriet Evans, Duke University Press 2020
Anyone who has been to Beijing pre-Olympics and after will understand the major transformation some parts of the city have undergone during and since that time. This book by Harriet Evans, Emeritus Professor of Chinese Cultural Studies at the University of Westminster, focuses on the disadvantaged residents of 'Dashalar', a small popular neighborhood just steps away from Tiananmen. It is the result of years-long research between 2007-2014 and conversations with its old residents, and captures how the rapid pace of Beijing's transformation is affecting local families and individuals.
Listen to Harriet Evans speak about her work and Beijing in this podcast by New Books in Anthropology.
Get this book: Beijing from Below: Stories of Marginal Lives in the Capital's Center
#24 ● China's New Red Guards: The Return of Radicalism and the Rebirth of Mao Zedong
By Jude Blanchette, Oxford University Press 2019
China's neo-Maoists are those who place their belief in that the philosophy and strategies of Mao Zedong can help China navigate the 21st century. In this book, Blanchette zooms in on neo-Maoism as a political movement born out of discontent with China's current-day political and economic route. Besides shedding light on China's political system and how the political agenda has shifted since Mao's death, China's New Red Guards explores key questions of who speaks for 'authentic socialism' and Marxism, "and who the true political inheritors of Mao's legacy are."
Kaiser Kuo sat down with Jude Blanchette for the Sinica podcast here.
Get: China's New Red Guards: The Return of Radicalism and the Rebirth of Mao Zedong
# 25 ● Big Sister, Little Sister, Red Sister: Three Women at the Heart of Twentieth-Century China
By Jung Chang, Vintage Digital 2019
Jung Chang is most famous for her work Wild Swans, a classic book that virtually anyone who is interested in China will probably have in their book collection. Although Jung Chang previously drew criticism over Mao: The Untold Story, with people questioning the factual accuracy, this new book needs to be here due to its fascinating topic of three sisters who part of a defining moment in China's modern history as sisters, wives, and mothers. The Song sisters, born between 1888 and 1898, were all powerful and influential women, with each choosing their own unique path. Ailing became a successful businesswoman in cooperation with her husband (a director of the Bank of China), Qingling married Sun Yat-sen, and Meiling married Chiang Kai-shek. In Big Sister, Little Sister, Red Sister, Jung Chang goes beyond the popular generalizations about the Song sisters ("one loves power, one loves money, one loves the people"), and tells their stories in an absorbing way and highlights the tensions between them. Fun fact: Jung Chang initially planned to write a book about Sun Yat-sen but then decided his wife and her sisters were far more interesting.
For more on Jung Chang's latest work, check out this episode of the Spectator Books podcast.
Get: Big Sister, Little Sister, Red Sister: Three Women at the Heart of Twentieth-Century China

★ Also available as audiobook (iTunes) here / or via Audible here
CHINA TECH & DIGITAL
#26 ● Attention Factory: The Story of TikTok and China's ByteDance
By Matthew Brennan, 2020
China's 'old' tech giants Baidu, Alibaba en Tencent are often at the center of books that focus on China's flourishing tech scene, but it is high time that the newer giants get the attention they deserve. Brennan's book focuses on Bytedance, the company behind super-popular apps such as TikTok, Toutiao, and Xigua. He tells the story of the company's rise to international fame, with TikTok becoming the most downloaded app in the world in 2020. Brennan explains both the 'back end' and the 'front end' – shining a light on TikTok's algorithms, business growth stages, telling the story of Bytedance founder Zhang Yiming and the early years of the company. In doing so, Brennan clearly illustrates the road that has led to TikTok's emergence as a global hit.
Listen to the FYI Podcast with Brennan here. Follow Matthew Brennan on Twitter here @mbrennanchina.
Get the book here: Attention Factory: The Story of TikTok and China's ByteDance
(Also available on BookDepository)
#27 ● Blockchain Chicken Farm: And Other Stories of Tech in China's Countryside
By Xiaowei Wang, Farrar, Straus and Giroux 2020
China's rapid technological developments are impacting virtually every corner of society. While mainstream media generally solely focus on how China's urban people and environments are influenced by high-tech innovation, Blockchain Chicken Farm puts a spotlight on how the lives of China's rural and poor are changed by technology. In this book, technologist and writer Xiaowei Wang challenges metronormativity and shows that China's countryside is not just adapting to the rapid technological developments – it is fuelling the technology that's used every day. From AI farming systems to e-commerce villages and blockchain food projects, Wang provides new insights into China's tech world, its urban-rural dynamics, and globalization.
Xiaowei Wang talks about their book in a recent episode of the ChinaTalk podcast with Jordan Schneider. Wang is also on Twitter @xrw.
Get: Blockchain Chicken Farm: And Other Stories of Tech in China's Countryside (FSG Originals x Logic)
#28 ● Censored: Distraction and Diversion Inside China's Great Firewall
By Margaret E. Roberts, Princeton University Press 2020 (2018)
We can't talk about China's internet or digital environment at large without discussing its censorship apparatus. This work by Roberts zooms in on the dynamics of censorship in the Chinese digital environment and shows that China's online censorship is not as black and white of an issue as it is sometimes made out to be. Censorship in China is 'porous', it is often circumventable, it includes some things and leaves out others. Roberts argues that there is a clear strategy behind this specific kind of censorship and how it differently affects different segments of the population.
Roberts talked about her work on the Sinica Podcast, listen here. Margaret Robers is also on Twitter @mollyeroberts.
Get the book: Censored: Distraction and Diversion Inside China's Great Firewall
#29 ● The Great Firewall of China: How to Build and Control an Alternative Version of the Internet
By James Griffith, Zed Books 2019
This book by Griffith, reporter and producer for CNN International, is a great introduction to the background and history of the 'Great Firewall of China' and China's online environment in general. Jumping from pro-democracy protests in Hong Kong and at Tiananmen to discussing Falun Gong and online Uyghur voices, Griffith narrates the story of China's censorship machine in a compelling way.
Check The Wire China for more on this work, or check out ABC with Marc Fenell here. James is on Twitter here @jgriffiths.
Get the book: The Great Firewall of China: How to Build and Control an Alternative Version of the Internet
#30 ● Tech Titans of China: How China's Tech Sector is Challenging the World by Innovating Faster, Working Harder, and Going Global
By Rebecca Fannin, Nicholas Brealey Publishing 2019
It is always a bit hard to recommend books on the ongoing tech developments in China, since they tend to be outdated from the moment they are published. Still, this book by Rebecca Fannin (who previously wrote Silicon Dragon) is an informative starting point for those who need an introduction to China's tech environment, its main players, and most important startups. It explains how and why Chinese tech players and products have become more innovative than their American counterparts, and how they quickly invest and commercialize.
The Inside Asia podcast previously featured Fannin and her book in this episode. Rebecca Fannin is also on Twitter @rfannin.
Get the book here: Tech Titans of China: How China's Tech Sector is challenging the world by innovating faster, working harder, and going global
#31 ● AI Superpowers: China, Silicon Valley, and the New World Order
By Kai-Fu Lee, Houghton Mifflin Harcourt 2018
This best-selling book by computer scientist and businessman Kai-Fu Lee is often highly recommended within China's tech book category because it gives a clear overview of the country's artificial intelligence industry and how China's status-quo as AI superpower and ongoing 'AI fever' will have dramatic implications for global economics and governance. Informative and engaging, this book provides valuable insights into China and AI in general, and the challenges that lie ahead.
Listen to Kai-fu Lee talk about his book on the Lex Fridman podcast here. Kai-Fu Lee is also on Twitter @kaifulee.
Get the book: AI Superpowers: China, Silicon Valley, and the New World Order

★ Also available as audiobook (iTunes) here / or via Audible here
#32 ● China, Africa, and the Future of the Internet
By Iginio Gagliardone, Zed Books 2020
Chinese presence in Africa is an important focus topic that definitely needs to be included on this list, and Gagliardone's book provides an original and relevant perspective. It examines the extent to which China is influencing information societies in Africa, where the Internet, in various ways, is still taking shape. Gagliardone explores the existing assumption that China is influencing other media systems and is actively promoting its own model of a controlled Internet environment outside of the PRC. Gagliardone makes it clear that African states are not passive recipients of Chinese influence and highlights the complex dynamics of Chinese-African relations and the Internet.
Check out this episode of the China in Africa podcast featuring this author on this latest book. Iginio Gagliardone is also on Twitter @iginioe.
Get the book: China, Africa, and the Future of the Internet
IN CHINA STUDIES
#33 ● The Chinese Communist Party in Action: Consolidating Party Rule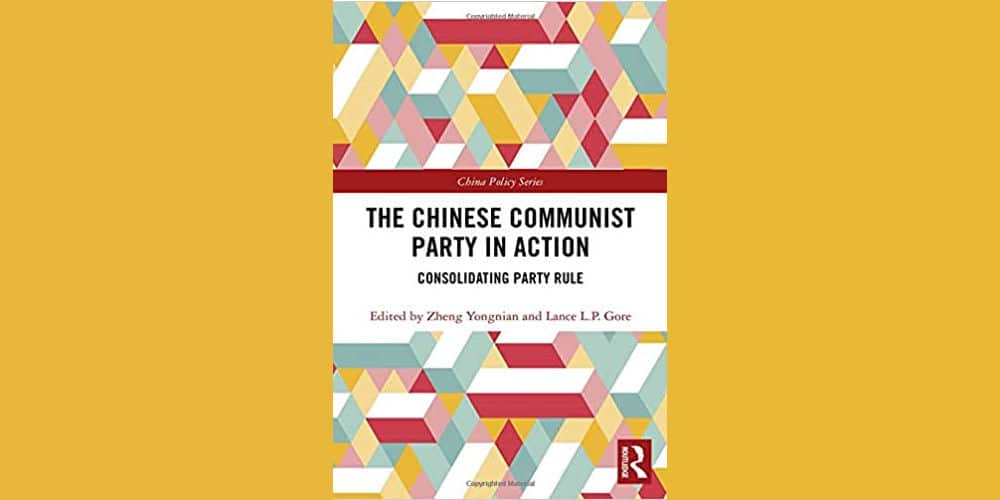 By Zheng Yongnian and Lance L.P. Gore (eds), Routledge 2020
There is a lot of talk about China's 'One Party system' and the Communist Party, with many being unaware of the systems and dynamics behind the CCP. This edited volume explores the role of the Chinese Communist Party as an institution in China today; its strategies, its campaigns, transformations, the interaction between party members, and its policymaking. These thirteen chapters are written by different scholars from various parts of the world.
Get this book: The Chinese Communist Party in Action: Consolidating Party Rule (China Policy Series)
#34 ● Afterlives of Chinese Communism: Political Concepts from Mao to Xi
Christian Sorace, Ivan Francescini, Nicholas Loubere (eds), Verso Book 2019
What is the legacy of the Mao era? There is no straightforward answer to this question. This edited volume is a collection of essays discussing the history and contemporary relevance of key concepts from the Mao era. It focuses on the political thoughts and discourse in China from 1949-1976 and revisits the complicated and contested legacies of Chinese communism, with each author in this work writing about this topic from their own critical perspective.
Get: Afterlives of Chinese Communism: Political Concepts from Mao to Xi
#35 ● Anxious China – Inner Revolution and Politics of Psychotherapy
By Li Zhang, University of California Press 2020
We first learned about this book via the New Books in East Asian Studies podcast and wanted to include it here due to its original and relevant research on how Chinese middle-class urbanites are more and more turning to Western-style counseling to deal with psychological distress in a rapidly changing China. Li Zhang is a Professor of Anthropology at the University of California at Davis. She argues that China's profound economic reforms have not just generated transformations in China's society and urban landscape, but have also generated changes the inner landscape of people in China. Li speaks of 'a new kind of revolution' unfolding in postsocialist China, which she terms "the inner revolution." This book provides valuable insights into the field of psychology in China today and contextualizes the emergence of a new language entering China – allowing people to talk about their emotional distress despite the existing stigmas on mental health.
Listen to the New Books Network here.
Get this book: Anxious China: Inner Revolution and Politics of Psychotherapy
#36 ● China and the World
By David Shambaugh (ed), Oxford University Press 2020
This well-organized volume edited by Professor David Shambaugh consists of sixteen chapters by renowned China scholars from various countries with different academic specialties to describe China's developments to date, focusing on its foreign relations and role on the world stage today. Some examples: renowned Norwegian historian Odd Arne Westad provides an insightful chapter of how China's past matters to its present-day foreign affairs (chapter 2); founding director of the Manchester China Institute Peter Gries ties Chinese foreign policy to nationalism and social influences in chapter 4; Robert Sutter, one of America's most respected scholars of Chinese foreign policy, writes about Sino-US relations in chapter 10.
Get this book: China and the World
#37 ● Securing China's Northwest Frontier: Identity and Insecurity in Xinjiang
By David Tobin, Cambridge University Press 2020
Analysis of Chinese nationalism is often focused on the construction of the West and Japan as threats, but in this work, Tobin argues that the position of 'domestic strangers' is crucial to understanding nationalism in present-day China. Tobin analyzes how nation-building in China's western Xinjiang region had shaped and is shaping insecurity and ethnic boundaries between Han and Uyghur populations.
While we're here, we'd like to sneak another recommendation, namely Land of Strangers: The Civilizing Project in Qing Central Asia by Eric Schluessel, social historian of China and Central Asia (Twitter @EricTSchluessel). Land of Strangers explores the 'civilizing mission' in Xinjiang undertaken in the last decades of the Qing to transform Xinjiang's Turkic-speaking Muslims into Chinese-speaking Confucian.
Listen to the New Books Network podcast with Tobin here. David Tobin is on Twitter @ReasonablyRagin.
Get the book: Securing China's Northwest Frontier: Identity and Insecurity in Xinjiang
And also: Land of Strangers: The Civilizing Project in Qing Central Asia
#38 ● Staging China: The Politics of Mass Spectacle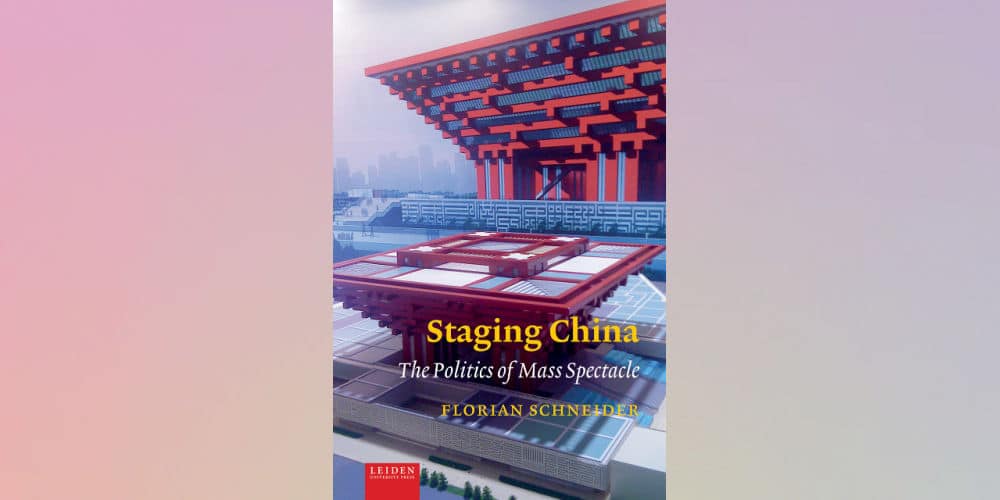 By Florian Schneider, Leiden University Press 2019
Florian Schneider, social scientist and China-scholar at the Leiden University Institute of Area Studies and director of the Leiden Asian Center, previously published Visual Political Communication in Popular Chinese Television Series and China's Digital Nationalism. This book deals with large-scale staged events in mainland China and dives deeper into the discourse of power and media politics behind them. The Shanghai Expo, the Beijing Olympics opening ceremony and the PRC anniversary parade are among the high-profile spectacles analyzed by Schneider as vehicles through which China's leadership communicates its ideologies to the people. This work is interesting for anyone in China studies interested in media, propaganda, and politics, but also for those outside of China studies who would like to get a better understanding of visual political communication and discourse analysis.
Florian Schneider is on Twitter @schneiderfa77.
Get this book: Staging China: The Politics of Mass Spectacle
#39 ● The Other Digital China: Nonconfrontational Activism on the Social Web
By Jing Wang, Harvard University Press 2019
In present-day China, there is a large group of social media users and agents who are finding ways to express discontent online without directly confronting state authority. Jing Wang, a scholar at MIT and an activist in China, argues that there are many ways in which online activism is taking place in China's social media environment – yet there is often a onedimensional of Chinese activism and social media users as if they're either 'brainwashed' or 'dissidents.' In this work, Jing shows the multidimensionality of activism on the Chinese internet and tracks its transformations.
Get via Amazon: The Other Digital China: Nonconfrontational Activism on the Social Web
CHINESE FICTION
#40 ● A Hero Born: The Definitive Edition (Legends of the Condor Heroes 1)
By Jin Yong, translated by Anna Holmwood,
Hong Kong martial arts novelist Louis Cha 'Jin Yong' (1924-2018) is probably the world's most popular Chinese writer. His success is often compared to that of writers such as JRR Tolkien. His wuxia novels gave rise to their own entertainment industry, generating movies, TV adaptations, video games, and graphic novels. A Hero Born is the first book of Jin's 12-volume epic Legends of the Condor Heroes, originally published in the late 1950s. Blending history and fantasy, the story is set in 13th-century China and follows the trials and tribulations of its hero, Guo Jing, from birth to adolescence.
Now – after just two of Jin Yong's works were previously released in English translation – the entire Legends of the Condor Heroes series is being translated and published by MacLehose Press. A Hero Born is the first to have come out.
Get the book: A Hero Born: The Definitive Edition (Legends of the Condor Heroes, 1)

★ Also available as audiobook (iTunes) here / or via Audible here
#41 ● Stories of the Sahara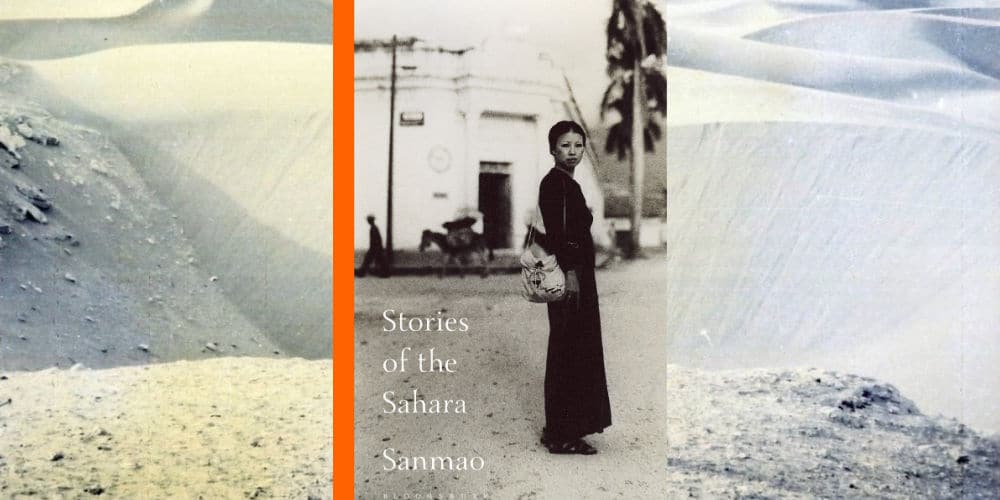 By Sanmao, translated by Mike Fu, 2020
The iconic author 'Sanmao' (real name Chen Maoping 陈懋平) was born in Chongqing, moved to Taiwan, studied in Spain, and settled in the Sahara. Decades after her death, Sanmao still has major appeal to social media users, who still post her quotes, photos, and audio segments on a daily basis. Although San Mao published her first book at the of 19, she did not really gain fame until the release of The Stories of the Sahara (撒哈拉的故事) in 1976, which became her most famous work. The book revolves around San Mao's personal experiences in the Sahara desert together with her Spanish husband Jose Maria Quero Y Ruiz, whom San Mao lovingly called 'He Xi' (荷西) and with whom she spent six years in the desert.
Despite Sanmao's celebrity status in China, none of her works had appeared in English translation. Until early 2020, when The Stories of the Sahara finally came out in English. The book consists of various essays, jumping back and forth over Sanmao's time in the desert. Read more about Sanmao in our feature article here.
Get the book: Stories of the Sahara
#42 ● To Hold Up The Sky (Short Stories)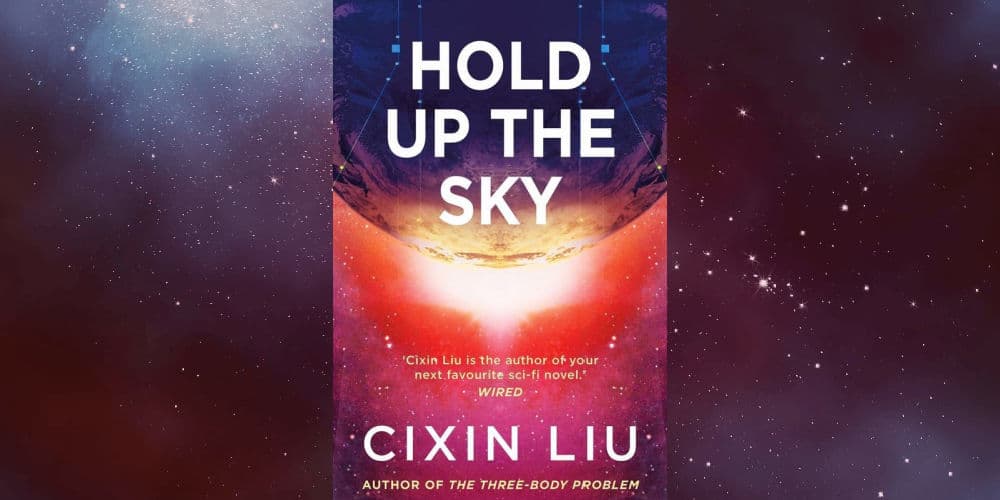 By Liu Cixin, 2020
This is a collection of over ten short stories by Liu Cixin, the same author as The Wandering Earth and The Three-Body Problem – the award-winning science fiction work that became a worldwide sensation and was called a "milestone in Chinese science-fiction" by The New York Times. Over the past few years, Liu has gained international fame for introducing "Chinese science fiction" to the world.
"What makes Chinese science fiction Chinese?", Liu writes in his foreword: "For my part, I have never consciously or deliberately tried to make my sci-fi more Chinese. The stories in this anthology touch on a variety of sci-fi themes, but they all have something in common: They are about things that concern all of humanity, and the challenges and crises they depict are all things humanity faces together."
Get the book: To Hold Up the Sky

★ Also available as audiobook (iTunes) here / or via Audible here
#43 ● Braised Pork
An Yu was born and raised in Beijing, and she left at the age of 18 to study at New York University. Braised Pork is her first novel, which revolves around Jia Jia who finds her husband drowned in their bathroom tub. The young window then sets out on a journey of self-discovery that takes her from whiskey bars to the high plains of Tibet. Along the way, she crosses paths with people experiencing losses of their own, including someone who may be able to offer her the love she had long thought impossible.
Braised Pork is an original debut, which Time called an "engrossing portrait of isolation."
Get the book: Braised Pork: A Novel

★ Also available as audiobook (iTunes) here / or via Audible here
#44 ● Broken Wings
By Jia Pingwa, translated by Nicky Harman, 2019
Jia Pingwa is one of the most prominent names in contemporary Chinese literature. In Broken Wings, he focuses on rural China and the problem of human trafficking – China has one of the highest rates of human trafficking in the world. The novel centers on Butterfly, a young woman abducted and sold into a "marriage" in a mountainous village. The story follows her struggle to keep herself together while being imprisoned and abused.
Get: Broken Wings by Jia Pingwa
#45 ● Strange Beasts of China
By Yan Ge, translated by Jeremy Tiang, Tilted Axis Press 2020
In a fictional industrial Chinese town called Yong'an, an amateur cryptozoologist goes in search of marvelous spirits and monsters, some strongly resembling humans. Each chapter of Yan Ge's novel introduces a new creature. While documenting the stories of the beasts of Yong'an, the cryptozoologist discovers more about herself.
Get: Strange Beasts of China
#46 ● China Dream
By Ma Jian, translated by Flora Drew, 2018
Exiled author Ma Jian has written great works, including Red Dust, Stick Out Your Tongue, and Beijing Coma. His latest satirical work China Dream is about a corrupt senior official in a provincial Chinese city who struggles with his memories of the Cultural Revolution.
Get: China Dream
#47 ● Broken Stars: Contemporary Chinese Science Fiction in Translation
By Ken Liu (ed), Tor Books 2019
This volume contains sixteen short stories with a wide variety of styles from China's groundbreaking science fiction writers, edited and translated by award-winning author Ken Liu.
Buy here: Broken Stars: Contemporary Chinese Science Fiction in Translation
FOR THE KIDS
#48 ● Gobi: A Little Dog with a Big Heart
by Dion Leonard, illustrations by Liza Manuzak, 2017
In 2016, What's on Weibo covered the story of the Australian runner Dion Leonard who found a best friend in a stray dog who joined him on his 155-mile marathon across China; the dog even stayed with the runner at night and never left his side. Determined to bring his loyal friend back home with him to the UK (Leonard is based in Edinburgh), Gobi started his lengthy quarantine process when the heartwarming story took a new turn for the worse: the little dog suddenly went missing in Urumqi. What followed was an intense search that was covered by all international media, and with dozes of Chinese volunteers ready to help and find this little dog in a city of 3,5 million people.
In Finding Gobi, Leonard tells the incredible story of this mission impossible that eventually had a happy ending that had everyone cheering. The book Finding Gobi – The True Story of a Little Dog and an Incredible Journey was published in 2017, and now there is also a children's version and a picture board book for the littlest ones which makes a nice gift for kids who can read and then the youngest kids. (Tip for those studying Chinese! Finding Gobi was also translated into Chinese and came out in 2018. This book, 寻找 Gobi, is a fun read and suitable for upper-intermediate and advanced learners of Chinese.)
Get the book: Gobi: A Little Dog with a Big Heart (picture book)

Young Reader's Edition (2017): Finding Gobi: Young Reader's Edition: The True Story of One Little Dog's Big Journey

Get the original edition (2017): Finding Gobi: A Little Dog with a Very Big Heart
#49 ● Doctor Li and the Crown-Wearing Virus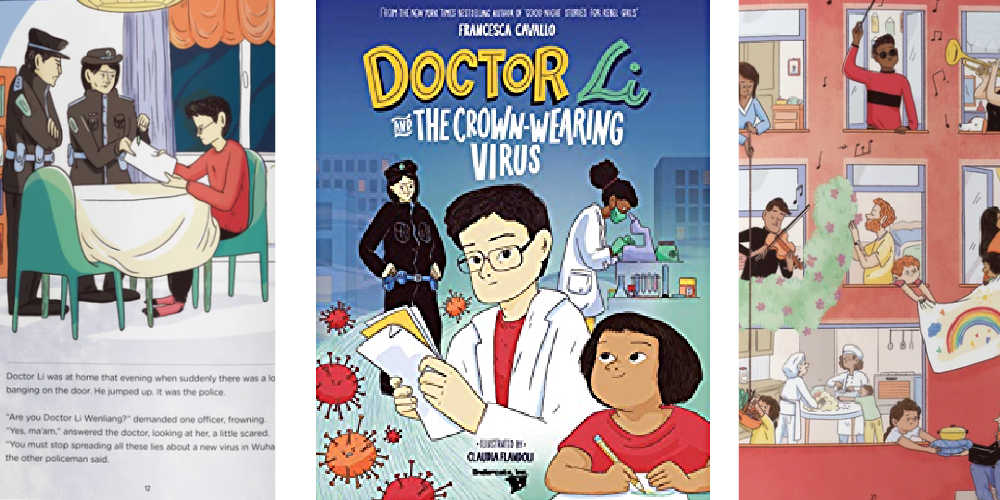 By Francesca Cavallo, Undercats 2020
This children's book was created to combat the rising Anti-Asian sentiment at the start of the pandemic. Writer Francesco Cavallo wanted to let kids around the world know that the first hero of the pandemic was a Chinese doctor named Doctor Li Wenliang who first raised the alarm that a novel coronavirus was spreading in Wuhan. This beautifully illustrated book is about a smart 7-year-old, May, who learns about Doctor Li's courage and, inspired by his example, takes action in her community to cultivate hope, resilience and positivity through a difficult time.
Get: Doctor Li and the Crown-wearing Virus
#50 ● My Beijing: Four Stories of Everyday Wonder
Story and illustration by Nie Jun, translation by Edward Gauvin, 2018
This is a graphic novel, a manga-style illustrated storybook, that follows little Beijing girl Yu'er and her grandpa. They live in a Beijing hutong neighborhood full of big personalities. There's a story around every corner, and each day has a hint of magic. The book has some beautiful sketches that anyone who loves Beijing will appreciate – more than a comic book, this is a piece of art. Although the book is suitable for kids (age 7 and older), adults with a love for Beijing and its charming old neighborhoods will definitely also love this cute book.
Get it here: My Beijing: Four Stories of Everyday Wonder
There's so much reading to do! Where to start?
There are many books in the list above focusing on many different topics, so it all depends on the areas you want to explore the most.
We'll share some of our personal favorites.
They include Rana Mitter's Good War and Helen Zia's Last Boat out of Shanghai in the history section; Wang's Blockchain Chicken Farm and Brennan's Attention Factory in the tech category; Strangio's In the Dragon's Shadow and Roberts' The Myth of Chinese Capitalism in the popular/focus sections, and lastly, Schneider's Staging China and Wang's The Other Digital China in the China Studies section.

EXTRA MENTIONS

We can't fit them all in one list but we'd also really like to point out the following new books since they're worth it!
● Inconvenient Memories – A Personal Account of the Tiananmen Square Incident and the China Before and After by Anna Wang, Purple Pegasus Inc 2019
● Hidden Hand: Exposing How the Chinese Communist Party is Reshaping the World
, by Clive Hamilton and Mareike Ohlberg, Oneworld Publications 2020
● Mao's Third Front: The Militarization of Cold War China by Covell F. Meyskens, Cambridge University Press 2020
● China's Revolutions in the Modern World: A Brief Interpretive History
by Rebecca E. Karl, Verso 2020
● Champions Day: The End of Old Shanghai, by James Carter, WW Norton & Co 2020
● The Book of Shanghai: A City in Short Fiction, Jin Li & Dai Congrong (eds), Comma Press 2020
● An American Bum in China: Featuring the Bumblingly Brilliant Escapades of Expatriate Matthew Evans
, by Tom Carter, illustrations John Dobson, Camphor Press 2019
And lastly, we did not include travel books here, but for those planning to travel to China and looking for the right travel book:
● Travel to China: Everything You Need to Know Before You Go, by Josh Summers, edited by Leeanne Hendrick, Go West Media 2019
Happy reading!
By Manya Koetse
Follow @WhatsOnWeibo
Enjoy this article and like to help keep What's on Weibo going? Please consider donating to the site.
This is not a sponsored post. When you purchase an independently reviewed book through our site, we earn a very small affiliate commission at zero extra cost to you – it helps us in maintaining this site. Spotted a mistake or want to add something? Please let us know in comments below or email us. First-time commenters, please be patient – we will have to manually approve your comment before it appears.
©2020 Whatsonweibo. All rights reserved. Do not reproduce our content without permission – you can contact us at info@whatsonweibo.com.
The PRC Twitter List: The Rise of China on Twitter
"Twittering China's stories well" – about the surge of Chinese official accounts on Twitter.
Over the past year, there's been more media coverage on the growing influence of China on global media. When it comes to social media, Twitter has seen a significant surge in accounts representing Chinese official media, diplomatic missions, and state organizations. What's on Weibo gives an overview of these Twitter accounts and the rise of China on Twitter.
Apart from the countless Chinese official media and government accounts on China's domestic social media platform Weibo, there is now an increasing number of Beijing-linked accounts that have gone beyond the Great Firewall and have set out for Twitter.
Official Chinese accounts have become more present and more active on foreign social media over the past few years, and we have found that there has been a significant surge of new official accounts arriving on Twitter in 2019 and in early 2020.
Within China, Weibo and WeChat have become increasingly relevant when it comes to public diplomacy. For years now, foreign embassies, media, pundits, and government organizations from all over the world are active on Chinese social media platforms.
The growing ubiquity of digital diplomacy is unsurprising: social media platforms are a low-cost and convenient tool for engaging with local audiences for public diplomacy purposes.
In our article "Digital Diplomacy: These Foreign Embassies Are Most (Un)Popular on Weibo" (2016), we explored the popularity of foreign embassies on Sina Weibo. There is even a term for this kind of diplomacy via Weibo: "Weiplomacy."
While foreign actors are active on Weibo and other platforms, Chinese actors are also increasingly active in the English-language social media sphere.
The use of Twitter for diplomacy uses is not new, nor is it unique to China. The term used for public diplomacy strategies on Twitter is 'Twiplomacy,' and government officials from as many as 178 countries have been using Twitter for diplomatic purposes (Guo et al 2019, 563-564).
CHINA'S TWIPLOMACY
The use of Twitter for Chinese government purposes has received more media attention recently. In June of this year, news came out that Twitter suspended more than 23,000 'fake' accounts for allegedly being linked to the Chinese Communist Party and spreading ­false information and promote Party narratives to undermine the Hong Kong protests and/or to counter criticism of Beijing's handling of COVID-19 (Washington Post, 2020).
This development is somewhat surprising, as previous studies have found no evidence of these kinds of automated processes on Twitter as part of Chinese international propaganda efforts (Bolsover & Howard 2019). Noteworthy enough, it was previously found that those using bot activities on the platform to manipulate information about China and Chinese politics were actually anti-China groups (ibid., 2076).
What is clear from the recent growing presence of Chinese state-related accounts on Twitter, is that online political communication promoting Chinese interests is often manually done by real accounts and real people, e.g. state employees, as part of their regular jobs.
China's shift from traditional forms of public diplomacy and propaganda to more innovative and digital ones has been ongoing for years. Since Xi Jinping's ascension to power, the media strategy of "telling China's story well" started to become more prominent in foreign diplomacy efforts (Shambaugh 2020, 17).
But also before this time, between 2009 and 2011, there was a heightened focus on China's international media presence, with the government spending billions on a global media plan, mainly executed via media agencies such as Xinhua, China Daily, CCTV, and China Radio International (Bolsover & Howard 2019, 2065; Huang & Wang 2020, 118).
The One Belt, One Road summit in May of 2017 was an important digital media moment as Chinese state media and official social media accounts shared new kinds of promotional campaigns targeted at domestic and foreign audiences (see our article). In that same year, social media also played a major role in the propagation of PRC's "New Era," which was promoted via short videos, cartoons, and gifs (also see this article).
Whereas China's foreign online public diplomacy previously mostly seemed to focus on promoting the positive image of China as a peaceful nation (the 2020 study by Huang and Wang on 'panda engagement' analyzes the panda-themed tweets of official media accounts on Twitter), we have seen a different trend in China's digital public diplomacy over the past year.
Yes, there are still panda tweets. But Twitter is also used more and more to also aggressively defend China's image and attacking others while spreading official narratives on contentious issues such as the South China Sea dispute, US-China trade war, alleged human rights violations in Xinjiang, the Hong Kong protests, and China's handling of the COVID19 outbreak.
This is not always done in the most sophisticated way. One noteworthy example is that of the China State Council Information Office, tweeting under the (unverified) handle of @chinascio. In 2016 and early 2017, the account repeatedly responded to other twitterers using slang terms such as "dude" or "bro" ("better for you to learn a whole picture of China, dude"), causing hilarity among Twitter users. James Griffith (@jgriffiths) even covered the issue on the CNN website, highlighting the account's use of the "truth ain't lie dude" phrase. The controversy was also covered by Chinese Huanqiu Online (Global Times) media outlet.
Other official accounts, such as People's Daily or that of the Ministry of Foreign Affairs have also sent out tweets in the past that seemed somewhat out of character, using common slang terms such as "dude" or "LOL."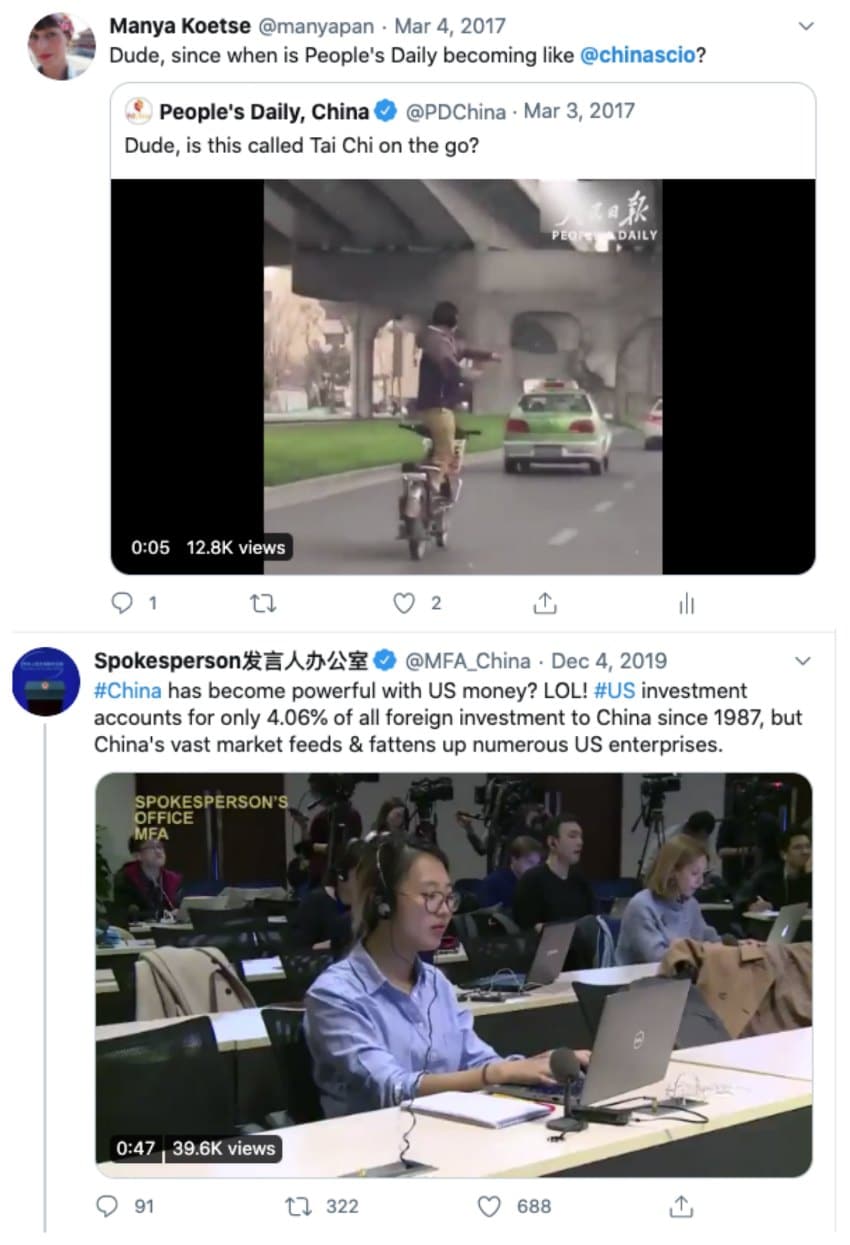 Over the past two years, Chinese Twitter strategies seem to have become more sophisticated, with an increasing number of state media, diplomatic missions and government organizations joining the American social media platform.
There are, however, new rows coming up over the Twitter use of Chinese officials. In May of 2020, China's embassy in Paris sent out a tweet portraying a grim reaper – dressed in US flag while holding a scythe with the Star of David – knocking on the door of Hong Kong, with a text saying: "Who's next?"
The embassy soon deleted the tweet and released a statement saying its Twitter was hacked. It was not the first time the Embassy came under scrutiny for its Twitter use; the Chinese Ambassador to France was summoned to the Ministry for Europe and Foreign Affairs in April for a series of other provocative tweets during the coronavirus crisis.
The French Minister of Europe and Foreign Affairs stated that the tweets were not "keeping with the quality of the bilateral relationship between our two countries."
Although Chinese state media outlet Global Times wrote about the official Twitter account that the "Chinese Embassy's humorous satirical taste delights social media users," these kinds of online altercations show that China's global diplomatic offense on Twitter can lead to offline clashes, or rather, that online and offline diplomacy are no longer separate worlds. Digital diplomacy is thus not necessarily just 'digital diplomacy' – it's diplomacy, period.
TWITTER USE IN CHINA
That there is a growing presence of Chinese official accounts on Twitter does not mean that there is also growing freedom for Chinese web users to use the platform from within mainland China.
Twitter has been blocked in China since June 2009, and is inaccessible unless web users make use of software to circumvent censorship and to jump over the Great Firewall of China. Only a small percentage of Chinese web users do so.
According to a survey by political scientist Daniela Stockmann, cited in the New York Times, some 0.4 percent of China's internet users, roughly 3.2 million people, use Twitter.
Not only is Twitter blocked in China – Chinese nationals who post critical views on the platform could end up in trouble. In his 2019 New York Times article, Paul Mozur explored the Beijing crackdown of Twitter, writing that a growing number of Chinese twitterers are questioned or even detained for their activities on Twitter.
Chinese activists quoted in the article talk about being advised to remove tweets, and also about being interrogated, threatened, and physically restrained over their Twitter behavior.
Telling – or rather, Twittering – China's stories well is a key mission in China today. But who Twitters these stories in what ways is strictly controlled.
ABOUT THIS LIST
To give you an idea of China's new Twitter diplomacy and to provide insight into the 'official' accounts that are active on Twitter today, we have compiled the list below for reference, consisting of some 280 relevant accounts in total.
This list only covers accounts representing mainland Chinese state media, diplomatic missions, and other government & state organizations. It leaves out individual Chinese Twitter users unless they are officially representing Chinese media and/or state and government organizations.
The number of followers for each account is recorded at the time of writing between July 11-20. Accounts are listed going from most number of followers on top.
This list is by no means complete. We might have overseen official accounts (please let us know), and it has left out, for example, the many different accounts run by Confucius Institutes worldwide, and also does not list the state-owned enterprises that are active on Twitter.
This list has been compiled manually by What's on Weibo – it is not an official list by any means. Please note that we have included accounts that have not been verified by Twitter, as most of these accounts do not have the verified 'v' status (yet) – the fact that Twitter's verified account program has been on hold for a long time might have to do with this.
Although caution is thus advised, we currently have no reason to assume that any of the accounts in this list do not belong to the person or organization they say they represent in their bio.
Contributing to this is the fact that these accounts are also followed by other official accounts that have already been verified. If an account is officially verified, we have tagged it as "VERIFIED ACCOUNT."
In writing personal names, we stick to the way the person presents their name on Twitter. Mostly, they state their last name first, followed by the given name, but sometimes they use the Western style and turn it around.
This list is not necessarily focused on accounts tweeting in English. Many of the accounts tweet in (traditional) Chinese or other languages including Spanish, Japanese, German, or French (both media and accounts of diplomatic missions).
NOTEWORTHY FINDINGS
The first official Chinese media accounts to join Twitter are Global Times, CCTV, China Daily, and China Plus News (CRI). They all joined from April-Nov 2009, three years after the founding of Twitter, and in the same year that the platform was blocked in mainland China. This was also the year that the Chinese government under Hu Jintao reportedly spent $8.7 billion on a foreign media expansion project.
From that moment on, Chinese media accounts slowly start joining Twitter. Around the 2012-2013 period, when President Xi Jinping introduces the idea of promoting China in the digital age by "telling China's stories well," accounts such as China News, Xinhua News, Guangming Daily, and CGTN all join Twitter. Region-specific accounts, including People's Daily Arabic, Xinhua Spanish, or CGTN Africa, also all join around this period.
Around the year 2017, we see a small surge in Chinese media, government, and city accounts joining Twitter. This is the year that China's Belt and Road propaganda machine is running at full speed. It is also the year of the 19th National Congress, when Chinese media focus on the message of "supporting China's New Era."
But the most noteworthy first surge of Chinese 'official' government-related and diplomatic accounts takes place in 2019 at the time of the Hong Kong Protests. While mass demonstrations and violent clashes take place in Hong Kong, we see a total of 35 new official diplomatic/government accounts joining Twitter from July to November of 2019.
The second rise of Chinese official accounts on Twitter takes place in the period of January to March 2020, when a total of 47 new official diplomatic/government accounts join the platform during the international COVID19 crisis.
There also seems to be a clear shift in China's "Twiplomacy" regarding the overall tone of Twitter posts. Whereas most of the city and regional accounts – arriving on Twitter since 2012 – engage in "panda twiplomacy" and promote China as a harmonious leader and beautiful tourist destination, many diplomatic and media accounts that joined Twitter later shifted tones in addressing international criticism or clarifying China's stance in main issues concerning the international community, including the South China Sea issue and the US-China trade war.
Over recent months and weeks, the accounts of many diplomats and other accounts in this list have tweeted out images/information sheets, articles, or videos on "What is True and What is False" regarding international media reports on China's alleged human rights violations, Hong Kong National Security Law, and COVID19 pandemic. These kinds of "true" and "false" images are often produced by Chinese media outlets and then retweeted by many embassy and/or diplomatic accounts and other media accounts. 
We also found that this list of Twitter accounts does not mirror Weibo at all – many of the accounts in this list have no presence on Weibo and thus were solely created to speak to an overseas audience.

The accounts in this list amplify each other by following each other and through retweeting. For example, the @MFA_China account (Ministry of Foreign Affairs) has over 178k followers on Twitter, and often retweets the tweets by other official accounts. The diplomatic, media, and city/region accounts often follow each other.

Here's our list! (First version July 21, 2020, updated by adding three more diplomats on July 22, 2020).

Update August 7 2020: As of August 6, 2020, Twitter implemented government and state-affiliated media account labels on its platform. The label appears on the profile page of the relevant Twitter account, as shown in the example below.

LIST OF CHINA ACCOUNTS ON TWITTER

CHINA GOVERNMENT & STATE RELATED ACCOUNTS




CHINA DIPLOMATIC MISSIONS

Chinese Embassy in Pakistan
@CathayPak, 104.8K followers
(Joined Sep 2015)

Chinese Embassy in Brazil
@EmbaixadaChina, 72.8K followers
(Joined May 2018)

Chinese Embassy in Japan 中華人民共和国駐日本国大使館
@ChnEmbassy_jp, 69K followers
(Joined April 2014)

Chinese Embassy in US
@ChineseEmbinUS, 45.6K followers
(Joined June 2019)

Chinese Mission to UN
@Chinamission2un, 39.8K followers
VERIFIED ACCOUNT (Joined April 2015)

Chinese Embassy in Italy
@AmbCina, 33K followers
VERIFIED ACCOUNT (Joined May 2018)

Chinese Embassy in Spain
@ChinaEmbEsp, 26.3K followers
VERIFIED ACCOUNT (Joined Sep 2019)

Chinese Embassy in Turkey
@ChinaEmbTurkey, 28.5K followers
VERIFIED ACCOUNT (Joined Oct 2015)

Chinese Embassy in France
@AmbassadeChine, 24.1K followers
(Joined August 2019)

Chinese Embassy to Yemen
@ChineseEmbtoYEM, 18.2K followers
VERIFIED ACCOUNT (Joined September 2019)

Mission of the People's Republic of China to the EU
@ChinaEUMission, 16K followers
VERIFIED ACCOUNT (Joined Sep 2013)

Chinese Embassy in UK
@ChineseEmbinUK, 13.7K followers
VERIFIED ACCOUNT (Joined Nov 2019)

Chinese Embassy in the Philippines
@Chinaembmanila, 12.2K followers
(Joined Feb 2017)

Chinese Embassy in South Africa
@ChineseEmbSA, 12K followers
(Joined Sep 2019)

Chinese Embassy in Kenya
@ChineseEmbKenya, 6662 followers
(Joined March 2019)

Chinese Embassy in Canada
@ChinaEmbOttawa, 6492 followers
(Joined June 2014)

Chinese Embassy in Tanzania
@ChineseEmbTZ, 6,064 followers
(Joined Dec 2019)

Chinese Embassy in Zimbabwe
@ChineseZimbabwe, 5,856 followers
(Joined Sep 2018)

Chinese Consulate General in Istanbul
@chinaconsulist, 4778 followers
(Joined Feb 2020)

Chinese Embassy in Congo
@AmbCHINEenRDC, 4654 followers
VERIFIED ACCOUNT (Joined Jan 2020)

Chinese Embassy in Uganda
@ChineseEmb_Uga, 3943 followers
VERIFIED ACCOUNT (Joined Jan 2018)

Chinese Embassy in Venezuela
@Emb_ChinaVen, 3785 followers
(Joined September 2019)

Chinese Embassy in Somalia
@ChineseSomalia, 3424 followers
(Joined June 2019)

Chinese Embassy in Argentina
@ChinaEmbArg, 3212 followers
(Joined March 2020)

Chinese Embassy in Sri Lanka
@ChinaEmbSL, 2920 followers
(Joined March 2020)

Chinese Embassy in Ethiopia
@ChinaEmbAddis, 2809 followers
(Joined December 2019)

China Mission Geneva
@ChinaMissionGva, 2574 followers
VERIFIED ACCOUNT (Joined May 2015)

Chinese Embassy in Hungary
@ChineseEmbinHU, 2527 followers
VERIFIED ACCOUNT (Joined Oct 2019)

Permanent Mission of China in Vienna
@ChinaMissionVie, 2344 followers
VERIFIED ACCOUNT (Joined Oct 2019)

Chinese Embassy in Germany
@ChinaEmbGermany, 2339 followers
VERIFIED ACCOUNT (Joined December 2019)

Chinese Consulate General in Chicago
@ChinaConsulate, 2315 followers
VERIFIED ACCOUNT (Joined Feb 2019)

Chinese Embassy in the Republic of Chad
@ambchinetchad, 2272 followers
VERIFIED ACCOUNT (Joined Sep 2019)

Chinese Embassy in Iraq
@ChinaIraq, 2187 followers
VERIFIED ACCOUNT (Joined January 2020)

Chinese Embassy in Ireland
@ChinaEmbIreland, 2157 followers
(Joined Feb 2020)

Chinese Embassy in Poland
@ChinaEmbPoland, 2102 followers
(Joined July 2019)

Chinese Embassy in Grenada
@ChinaEmbGrenada, 2033 followers
VERIFIED ACCOUNT (Joined Oct 2019)

Chinese Embassy in Kazakhstan
@ChinaEmbKazakh, 1957 followers
VERIFIED ACCOUNT (Joined Sep 2019)

Chinese Embassy in Burundi
@AmbChineBurundi, 1818 followers
(Joined June 2019)

Chinese Embassy in Guinea 中国驻几内亚大使馆
@chine_guinee, 1769 followers
(Joined Sep 2019)

Chinese Embassy in Slovenia
@ChinaEmSlovenia, 1632 followers
(Joined Dec 2017)

Chinese Embassy in Mali
@Chine_au_Mali, 1452 followers
(Joined Aug 2018)

Chinese Consulate General in Calgary
@ChinaCGCalgary, 1442 followers
VERIFIED ACCOUNT (Joined Dec 2019)

Chinese Embassy in Austria
@chinaembaustria, 1391 followers
VERIFIED ACCOUNT (Joined Jan 2020)

Chinese Embassy in Colombia
@china_embajada, 1343 followers
VERIFIED ACCOUNT (Joined Feb 2020)

Chinese Embassy in Jordan
@ChineseembassyJ, 1321 followers
(Joined Sep 2019)

Chinese Embassy in Angola
@ChinaEmbAngola, 1391 followers
VERIFIED ACCOUNT (Joined Jan 2020)

Chinese Embassy in Papua New Guinea
@ChineseEmb_PNG, 1344 followers
VERIFIED ACCOUNT (Joined Feb 2020)

Chinese Embassy in Samoa 中国驻萨摩亚大使馆
@chinaandsamoa, 1187 followers
(Joined September 2019)

Chinese Embassy in Liberia
@ChineseLiberia, 1163 followers
VERIFIED ACCOUNT (Joined December 2019)

Chinese Embassy in Cameroon
@AmbChineCmr, 1130 followers
VERIFIED ACCOUNT (Joined Dec 2019)

Consulate-Generale of China in Rio de Janeiro
@ConsulChinaRJ, 1119 followers
VERIFIED ACCOUNT (Joined December 2019)

Consultate General of People's Republic of China in Nagoya
@ChnConsulateNgo, 1071 followers
(Joined Feb 2020)

Chinese Embassy in Albania
@ChinaembassyT , 1023 followers
(Joined April 2019)

Chinese Embassy in Belarus 中国驻白俄罗斯大使馆
@ZhongBai2020, 975 followers
(Joined Jan 2020)

Consulate General of China in Barcelona 中国驻巴塞罗那总领馆
@ConsulChinaBcn, 968 followers
VERIFIED ACCOUNT (Joined Feb 2020)

Chinese Embassy in Nigeria
@china_emb_ng, 946 followers
(Joined Sep 2019)

Chinese Embassy in Denmark
@ChinaInDenmark, 904 followers
(Joined May 2017)

Chinese Embassy in the Slovak Republic 中国驻斯洛伐克使馆
@ChinaEmbSVK, 867 followers
VERIFIED ACCOUNT (Joined Feb 2020)

Chinese Embassy in Peru
@ChinaEmbPeru, 799 followers
(Joined Feb 2020)

Chinese Embassy in Suriname
@CHNEmbSuriname, 793 followers
(Joined Sep 2019)

Consulate of China in Niigata 中華人民共和国駐新潟総領事館の新ちゃん
@ChnConsulateNgt, 737 followers
(Joined March 2020)

Consulate General of China in Jeju
@jejuZLG, 736 followers
VERIFIED ACCOUNT (Joined October 2019)

Consulate General of the People's Republic of China in Dubai
@CGPRCinDubai, 724 followers
VERIFIED ACCOUNT (Joined Dec 2019)

Consulate General of China in Fukuoka 中華人民共和国駐福岡総領事館
@ChnConsulateFuk, 722 followers
(Joined April 2020)

Chinese Embassy in Russia
@ChineseEmbinRus, 673 followers
(Joined Feb 2020)

Chinese Embassy in Tonga 中国驻汤加大使馆
@embassy_chinese, 611 followers
(Joined Nov 2019)

Chinese Embassy in Czech Republic
@ChineseEmbinCZ, 502 followers
(Joined Feb 2020)

Chinese Embassy in Ghana
@ChinaEmbinGH, 478 followers
(Joined March 2020)

Chinese Embassy in Djibouti
@ChineAmbDjibout, 424 followers
(Joined April 2020)

Consulat Général de Chine à Lyon
@China_Lyon, 280 followers
(Joined March 2020)

Embassy of China in the Netherlands
@ChinaEmbNL, 269 followers
(Joined June 2020)

Chinese Consulate General in Johannesburg
@ChnConsulateJhb, 241 followers
(Joined Oct 2019)

Chinese Consulate General in Sydney
@ChinaConSydney, 227 followers
(Joined April 2020)

Chinese Embassy in Serbia
@EmbChina_RS, 216 followers
(Joined May 2020)

Consulate-General of China in Strasbourg
@consulat_de, 203 followers
(Joined Feb 2020)

Chinese Consulate General in San Francisco
@ConsulateSan, 131 followers
(Joined March 2020)

Chinese Consulate General in Edinburgh
@chinacgedi, 110 followers
(Joined Feb 2020)

Chinese Consulate General in Belfast 中国驻贝尔法斯特总领事馆
@CCGBelfast, 39 followers
(Joined March 2020)

CHINESE AMBASSADORS AND DIPLOMATS

Cui Tiankai, @AmbCuiTiankai
Chinese Ambassador to the US, 79.2K followers
VERIFIED ACCOUNT (Joined June 2019)

Sun Weidong, @China_Amb_India
Chinese Ambassador to India, 75.8K followers
VERIFIED ACCOUNT (Joined Dec 2017)

Liu Xiaoming, @AmbLiuXiaoMing
Chinese Ambassador to the UK, 67.8K Followers
(Joined Oct 2019)

Yang Wanming, @WanmingYang
Ambassador of the People's Republic of China to the Federative Republic of Brazil, 47.7K followers
VERIFIED ACCOUNT (Joined Nov 2015)

Hou Yanqi, @PRCAmbNepal
Ambassador of the People's Republic of China to Nepal, 43.7K Followers
(Joined June 2019)

Chen Weiqing, @AmbChenWeiQing
Ambassador of China in Saudi Arabia , 33.3K followers
(Joined July 2019)

Chang Hua, @AmbChangHua
Ambassador of China to the Islamic Republic of Iran, 16.6K followers
(Joined Oct 2019)

Wei Qiang 魏强 , @weiasecas
Chinese Ambassador to Panamá, 15.9K followers
(Joined Nov 2017)

Zhang Heqing, @zhang_heqing
Cultural Counsellor, Director of China Cultural Center in Pakistan, 15.2K followers
(Joined May 2020)

Zhang Run, @EmbZhangRun
Chinese Ambassador to Dominican Republic, 12.1K followers
(Joined Dec 2018)

Zhang Lizhong, @AmbassadorZhang
Chinese Ambassador to Maldives, 11.8K followers
(Joined June 2019)

Wang Yu 王愚, @ChinaEmbKabul
Chinese Ambassador to Afghanistan, 11.2 followers
(Joined Jan 2017)

Li Xiaosi, @li_xiaosi
Chinese Ambassador to Austria, 11.1K followers
(Joined Sep 2019)

Deng Xijun, @China2ASEAN
Ambassador of the People's Republic of China to ASEAN, 10.3K followers
(Joined Jan 2020)

Chen Bo, @AmbChenBo
Ambassador of China to Serbia, 9531 followers
(Joined March 2020)

Zha Liyou 查立友, @ZhaLiyou
CG of China in Kolkata 中国驻加尔各答总领事, 9935 followers
VERIFIED (Joined August 2019)

Mu Xiaodong 沐小东, @Xiaodong_Mu
Diplomat and Consul of Chinese Embassy in Myanmar, 8086
(Joined April 2016)

Zhang Yiming, @Amb_Yiming
Ambassador of China to the Republic of Namibia, 7467 followers
VERIFIED ACCOUNT (Joined Sep 2019)

Guo Shaochun, @China_Amb_Zim
Chinese Ambassador to Zimbabwe, 7434 followers
(Joined April 2019)

Liao Liqiang, @AmbLiaoLiqiang
Chinese Ambassador to Egypt, 7232 followers
VERIFIED ACCOUNT (Joined Dec 2019)

Li Bijian 李碧建, @libijian2
Consul General of China to Karachi, 7011 followers
(Joined January 2020)

Ji Rong, @ChinaSpox_India
Spokesperson of Chinese Embassy in India, 6330 Followers
(Joined March 2020)

Quan Liu @AmbLiuQuan
Ambassador of the People's Republic of China to the Republic of Suriname, 5814 followers
(Joined Sept 2019)

Wang Kejian, @ChinainLebanon
Chinese Ambassador to Lebanon, 5752 followers
VERIFIED ACCOUNT (Joined Feb 2020)

Zhu Liying (朱立英), @LiyingZHU1
Chinese Ambassador to Mali, 5593 followers
(Joined August 2019)

Ou Jianhong, @oujianhong
Embajadora de China in El Salvador, 4619 followers
(Joined August 2018)

Feng Biao, @AmbFengBiao
Chinese Ambassador To Syria, 4630 followers
(Joined March 2020)

Liu Guangyuan, @AmbLiuGuangYuan
Chinese Ambassador to Poland, 3867 followers
(Joined March 2020)

Xu Hong, @PRCAmbNL
Chinese Ambassador to the Netherlands, 3485 followers
(Joined Nov 2019)

Zhu Jing 朱京, @Amb_ZhuJing
Ambassador of People's Republic of China to Congo, 3360 followers
VERIFIED ACCOUNT (Joined Jan 2020)

Chen Xu, @Amb_ChenXu
Chinese Ambassador, Permanent Representative to UN office in Geneva, 3171 followers
VERIFIED ACCOUNT (Joined Dec 2019)

Zhang Jun, @ChinaAmbUN
China's Permanent Representative to the UN, 3013 followers
(Joined Feb 2020)

Liu Yuxi, @Ambassador_Liu
Chinese Ambassador to the AU and the UNECA, 2787 followers
VERIFIED ACCOUNT (Joined October 2019)

Zhao Yongchen, @DrZhaoyongchen
Chinese Ambassador to Grenada, 2416 followers
VERIFIED ACCOUNT (Joined July 2019)

Huang Xingyuan, @AmbassadorHuang
Chinese Ambassador to Cyprus, 2069 followers
(Joined Feb 2020)

Cao Yi (Abou Wassim), @CAOYI170610
Consul, Embassy of China in Lebanon, 2015 followers
(Joined May 2018)

Zhang Ping, @CGZhangPingLA
Official Twitter for Consul General of the People's Republic of China in Los Angeles, 1642 followers
VERIFIED ACCOUNT (Joined Nov 2019)

Dong Zhihua, @Dong_zhihua
WA Consul General, 1607 followers
(Joined Sep 2019)

Lin Jing 林静, @CGCHINA_CPT
Chinese Consul General in Cape Town, 1451 followers
(Joined March 2020)

Cao Zhongming, @ChinaAmbBelgium
Chinese Ambassador to the Kingdom of Belgium, 1429 followers
(Joined Dec 2019)

Liu_Hongyang, @LiuHongyang4
Ambassador of China to Malawi, 1265 followers
(Joined Feb 2018)

Zheng ZhuQiang, @ChinaAmbUganda
Ambassador of China to Uganda, 1163 followers
(Joined March 2018)

Li Li, @AmbassadeurLiLi
Ambassador of China to Marocco, 1085 followers
(Joined Jan 2020)

Zhao Qinghua, @Dr_ZhaoQinghua
Consul General of China in Zurich and for the Principality of Liechtenstein, 765 followers
VERIFIED ACCOUNT (Joined Feb 2020)

Li Yang, @CGChinaLiYang
Consule-General China in Rio de Janeiro, 727 followers
(Joined March 2020)

Yan Xiusheng 延秀生, @YXiusheng
Chinese Ambassador to Barbados, 614 followers
(Joined April 2020)

Chinese Embassy Bangkok, @chineseembassy1
Ambassador of the People's Republic of China to Thailand, 567 followers
(Joined May 2019)

Fang Yi @FangYi85320692
Spokesperson & Head of Political Office of the Chinese Embassy in Uganda, 550 followers
(Joined Jan 2018)

Gu Wenliang 顾文亮, @GuWenliang
Agricultural Commissioner, Chinese Embassy in the Islamic Republic of Pakistan, 527 followers
(Joined Feb 2020)

Lijun Xing 邢立军 @xing_lijun
Chinese Diplomat in Pakistan, 514 followers
(Joined April 2017)

Lei Kezhong, @AmbassadorLei
Chinese Ambassador to Lesotho, 494 followers
(Joined March 2020)

Zhou Jian, @AmbZhouJian
Chinese Ambassador to the State of Qatar, 452 followers
(Joined Feb 2020)

Li Song 李松, @Amb_LiSong
Chinese Ambassador for Disarmament Affairs, Deputy Permanent Representative to UN Office in Geneva, 437 followers
VERIFIED ACCOUNT (Joined June 2020)

Du Xiaohui, @GeneralkonsulDu
Generalkonsul der VR China in Hamburg, 341 followers
VERIFIED ACCOUNT (Joined February 2020)

Ribiao Chen, @RibiaoChen
Minister Counsellor of the Chinese Embassy in the Hague, 249 followers
(Joined Jan 2020)

SONG C.Q., @Song_Chq
Deputy Chief & Political Counselor of Chinese Embassy in Lesotho, 216 followers
(Joined Sep 2007)

Wang Donghua, @WDonghua
Consul General of the People's Republic of China in San Francisco
(Joined March 2020)

Spokesperson of the Chinese Embassy in Egypt
@CHN_EGY, 126 followers
(Joined June 2020)

Song Yichu, @YichuSong
Chinese diplomat in Pakistan, 98 followers
(Joined April 2020)

Zhang Meifang 张美芳总领事, @CGMeifangZhang
Consul General of China to Belfast, 63 followers
(Joined Jan 2020)

Liu Yuyin 刘玉印, @ChnMission
Spokesperson Permanent Mission of China to the United Nations, 13 followers
(Joined Jan 2020)

CHINA GOVERNMENT & STATE ACCOUNTS

Zhao Lijian 赵立坚 / Foreign Ministry Spokesperson
@zlj517, 731.1K followers
VERIFIED ACCOUNT (Joined May 2010)

Hua Chunying 华春莹 / Foreign Ministry Spokesperson
@SpokespersonCHN, 579.4K followers
(Joined October 2019)

Ministry of Foreign Affairs / Spokesperson发言人办公室
@MFA_China, 177.4K followers
VERIFIED ACCOUNT (Joined October 2019)

State Council Information Office of China 中华人民共和国国务院新闻办公室
@chinascio, 38.6K followers
(Joined September 2015)

Hu Zhaoming / Spokesperson of the International Department of the CPC Central Committee 中联部发言人胡兆明
@SpokespersonHZM, 6494 followers
(Joined April 2020)

CIDCA China International Development Cooperation Agency
@cidcaofficial, 4969 followers
(Joined March 2020)

Fu Cong 傅聪 / Director-General of The Department of Arms Control (MFA)
@FuCong17, 2945 followers
(Joined June 2020)

CITY / REGION ACCOUNTS 




Visit Xiamen
@VisitXiamen, 228.1K followers
(Joined Oct 2016)

Suzhou, China
@VisitSuzhou, 187.8k followers
(Joined Jan 2015)

Visit Wuhan
@visit_wuhan, 154.6K followers
(Joined Jan 2018)

Visit Beijing
@VisitBeijingcn, 117.4K followers
(Joined July 2014)

Shenyang
@ShenyangChina, 102.3K followers
(Joined Nov 2017)

Kunshan
@Kunshan_China, 100.5K followers
(Joined Dec 2016)

HANGZHOU TOURISM and CULTURE
@TOURISMHANGZHOU, 100.3L followers
VERIFIED ACCOUNT (Joined Sep 2014)

Hangzhou, China
@Hangzhou_CHINA, 95.8K followers
VERIFIED ACCOUNT (Joined May 2012)

Jiangsu, China
@GoJiangsu, 84.3K followers
(Joined Jan 2015)

Visit Shaanxi
@visitshaanxi, 66.7K followers
VERIFIED ACCOUNT (Joined Dec 2013)

VisitJiangsu
@VisitJiangsu, 53.4K followers
(Joined Feb 2016)

Changsha
@ChangshaCity, 46.8K followers
(Joined April 2017)

Anhui China
@AnhuiChina, 45.1K followers
VERIFIED ACCOUNT (Joined Jan 2018)

Visit Sichuan-China
@Amazingsichuan, 39.9K followers
(Joined Aug 2014)

Guangzhou China
@Guangzhou_City, 39.4K followers
(Joined July 2015)

FuzhouCity
@FuzhouCity, 37.2K followers
(Joined Dec 2015)

Wuzhen China
@Wuzhen__China, 34.8K followers
(Joined April 2017)

Xiangyang
@XiangyangCity, 33K followers
VERIFIED ACCOUNT (Joined Nov 2015)

Wuxi China 魅力無錫
@WuxiCity, 31.7K followers
VERIFIED ACCOUNT (Joined March 2015)

Rugao City
@RugaoCity, 24.5K followers
(Joined Jan 2018)

Visit Guangxi-China
@VisitGuangxi, 23.8K followers
(Joined Dec 2017)

Nanjing China
@GoToNanjing, 22.1K followers
(Joined Oct 2017)

Guizhou, China
@iloveguizhou, 14K followers
(Joined July 2018)

Visit Weifang, China
@visitweifang, 12.8K followers
(Joined Sep 2016)

Hefei, China
@HefeiChina, 8857 followers
(Joined March 2018)

Ordos, China
@OrdosChina, 7447 followers
(Joined May 2017)

Visit Haikou
@visithaikou, 7020 followers
(Joined Oct 2016)

Discover Foshan
@DiscoverFoshan, 6812 followers
(Joined Dec 2019)

Visit Yantai
@VisitYantai, 6113 followers
(Joined Nov 2016)

Incredible Jinan
@JinanofChina, 6513 followers
(Joined August 2019)

Chengdu China
@Chengdu_China, 4710 followers
(Joined Feb 2012)

Discover Hohhot
@HohhotChina, 4547 followers
(Joined July 2019)

Visit Xi'an
@VisitXian, 3734 followers
(Joined Aug 2017)

Friendly Shandong
@VisitShandong, 3437 followers
(Joined Nov 2013)

Discover Ningxia
@DiscoverNingxia, 2821 followers
VERIFIED ACCOUNT (Joined Sep 2015)

This is Zhongshan
@ThisisZhongshan, 1890 followers
(Joined April 2020)

Discover Yunnan
@DiscoverYunnan, 1720 followers
(Joined Oct 2014)

Inner Mongolia China
@InnerMongolia70, 1686 followers
(Joined June 2017)

Discover Kunming
@DiscoverKunming, 1621 followers
VERIFIED ACCOUNT (Joined Dec 2014)

Xiong'an New Area
@Xiongan_NewArea, 1271 followers
(Joined Nov 2017)

Guangdong China
@iGuangdong, 1164 followers
(Joined Nov 2015)

Visit Rizhao
@VisitRizhao, 562 followers
(Joined January 2017)

Visit Wulong
@VisitWulong, 550 followers
(Joined Sep 2016)

Visit Zhengzhou
@visitzhengzhou, 390 followers
(Joined Feb 2017)

Visit Kaifeng
@visitkaifeng, 275 followers
(Joined September 2016)

Visit Jining
@VisitJining, 180 followers
(Joined Feb 2017)

Visit Tianjin
@VisitTianjin, 163 followers
(Joined Jan 2017)

Visitluoyang
@VisitLuoyang, 136 followers
(Joined March 2017)

Visit Fuzhou
@visit_fuzhou, 113 followers
(Joined April 2017)

Visit Zunyi
@VisitZunyi, 93 followers
(Joined Dec 2016)

Visit Weihai,China
@VisitWeihai, 71 followers
(Joined Oct 2016)

Zhejiang Tourism
@tourzj1, 54 followers
(Joined March 2014)

Invest Nantong
@InvestNantong, 46 followers
(Joined March 2020)

Visit Quzhou
@VisitQuzhou, 3 followers
(Joined June 2020)

CHINA OFFICIAL MEDIA ACCOUNTS AND STATE-OWNED MEDIA OUTLETS




CGTN
@CGTNOfficial, 13.9M followers
VERIFIED ACCOUNT (Joined Jan 2013)

China Xinhua News
@XHNews, 12.6M followers
VERIFIED ACCOUNT (Joined February 2012)

People's Daily, China
@PDChina, 7.1M followers
VERIFIED ACCOUNT (Joined May 2011)

China Daily
@ChinaDaily, 4.3M followers
VERIFIED ACCOUNT (Joined Nov 2009)
*(Wang Hao, @hongfenghuang
Deputy editor-in-chief of China Daily, 8811 followers
VERIFIED ACCOUNT (Joined Sep 2017))

Global Times
@globaltimesnews, 1.8M followers
VERIFIED ACCOUNT (Joined June 2009)
*(Hu Xijin @胡锡进
Editor-in-chief Global Times, 408.3K followers
VERIFIED ACCOUNT (Joined Aug 2014))

New China 中文
@XinhuaChinese, 1.3M followers
VERIFIED ACCOUNT (Joined Aug 2015)

China.org.cn
@chinaorgcn, 1.1M followers
(Joined May 2010)
*(Xiaohui Wang 王晓辉 @wangxh65
Editor-in-Chief of http://China.org.cn., 1194 followers
(Joined April 2020))

CCTV
@CCTV, 1M followers
VERIFIED ACCOUNT (Joined July 2009)

CGTN Français
@CGTNFrancais, 1M followers
VERIFIED ACCOUNT (Joined Aug 2013)

China Science
@ChinaScience, 1M followers
VERIFIED ACCOUNT (Joined Aug 2019)

Modern China
@PDChinaBusiness, 931.8K followers
VERIFIED ACCOUNT (Joined Aug 2019)

Beautiful China
@PDChinaLife, 870.1K followers
VERIFIED ACCOUNT (Joined Aug 2019)

China Plus News
@ChinaPlusNews, 771.8K followers
VERIFIED ACCOUNT (Joined April 2009)

People's Daily 人民日報
@PDChinese, 753.3K followers
VERIFIED ACCOUNT (Joined June 2013)

CGTN Arabic
@cgtnarabic, 692.3K followers
VERIFIED ACCOUNT (Joined Dec 2016)

Xinhua Sports
@XHSports, 656K followers
VERIFIED ACCOUNT (Joined May 2016)

China News 中国新闻网
@Echinanews, 649.9K followers
VERIFIED ACCOUNT (Joined July 2011)

CGTN en Español
@cgtnenespanol, 604.6K followers
VERIFIED ACCOUNT (Joined Aug 2016)

Xinhua Culture&Travel
@XinhuaTravel, 545k followers
VERIFIED ACCOUNT (Joined Feb 2019)

China News Service 中國新聞社
@CNS1952, 486.2K followers
VERIFIED ACCOUNT (Joined July 2013)

FlyOverChina
@FlyOverChina, 448.2K followers
VERIFIED ACCOUNT (Joined March 2019)

SHINE (Shanghai United Media Group)
@shanghaidaily, 415.9K followers
VERIFIED ACCOUNT (Joined January 2009)

CGTN America
@cgtnamerica, 289.1K followers
VERIFIED ACCOUNT (Joined June 2012)

Yicai Global 第一财经 (Financial news arm of Shanghai Media Group)
@yicaichina, 263,2K followers
VERIFIED ACCOUNT (Joined March 2016)

Guangming Daily
@Guangming_Daily, 238.6K followers
VERIFIED ACCOUNT (Joined June 2012)

Pueblo En Línea /Spanish version of People's Daily Online
@PuebloEnLnea, 150K followers
(Joined Dec 2012)

CGTN Africa
@cgtnafrica, 146.2K followers
VERIFIED ACCOUNT (Joined June 2012)

People's Daily Arabic صحيفة الشعب اليومية بالعربية
@PeopleArabic, 132.5K followers
(Joined Dec 2012)

China Xinhua Español
@XHespanol, 118.1K followers
VERIFIED ACCOUNT (Joined July 2012)

CPEC Official (China-Pakistan Economic Corridor by CRI)
@CPEC_Official, 102.7K followers
(Joined Jan 2016)

Beijing Review
@BeijingReview, 96.6K followers
VERIFIED ACCOUNT (Joined June 2009)

Quotidien du Peuple
@french_renmin, 86.7K followers
(Joined Aug 2011)

CRI Français
@CriFrancais, 77K followers
(Joined Jan 2016)

Sixth Tone (Shanghai United Media Group)
@sixthtone, 75.6K followers
VERIFIED ACCOUNT (Joined Feb 2016)

China Xinhua News Japanese
@XHJapanese, 61.8K followers
VERIFIED ACCOUNT (Joined March 2015)

Xinhua North America
@XHNorthAmerica, 38.8K followers
VERIFIED ACCOUNT (Joined Dec 2016)

People's Daily Japanese 人民網日本
@peopledailyJP, 34.3K followers
(Joined May 2011)

ShanghaiEye (SMG: Shanghai Media Group)
@ShanghaiEye, 29.4K followers
VERIFIED ACCOUNT (Joined October 2015)

China Daily Asia
@ChinaDailyAsia, 28.3K followers
(Joined April 2011)

CCTV+
@CCTV_plus, 27.7K followers
(Joined Jan 2015)

Renmin Ribao Online
@RenminDeutsch, 27.4K followers
(Joined May 2014)

China Culture
@Chinacultureorg, 21.8K followers
(Joined Nov 2015)

CRI Japanese CRI日本語
@CRIjpn, 20.5K followers
(Joined Feb 2015)

Qingdao / ChindaDaily
@loveqingdao, 19.7K followers
VERIFIED ACCOUNT (Joined Nov 2016)

Global Times Chinese 环球时报
@GlobalTimes_CN, 18.9K followers
(Joined May 2018)

Chine Nouvelle
@XHChineNouvelle, 17.3K followers
VERIFIED ACCOUNT (Joined July 2014)

Xinhua Myanmar
@XHMyanmar, 13.1K followers
VERIFIED ACCOUNT (Joined Feb 2015)

ChinaXinhuaPortugues
@XHportugues, 12.8K followers
VERIFIED ACCOUNT (Joined Sep 2015)

The Business Source
@GlobalTimesBiz, 12.6K followers
(Joined Feb 2016)

China Daily Europe
@ChinaDailyEU, 10.9K followers
VERIFIED ACCOUNT (Joined May 2011)
*(Chen Weihua 陈卫华, @chenweihua
China Daily EU Bureau Chief, 21.5K followers
VERIFIED ACCOUNT (Joined Nov 2009))

@XHSwahili
@XHSwahili, 9587 followers
(Joined July 2015)

CGTN Europe
@CGTNEurope, 8302 followers
(Joined Dec 2016)

The Paper 澎湃新闻 (Shanghai United Media Group)
@thepapercn, 7725 followers
VERIFIED ACCOUNT (Joined August 2019)

CCTV Arabic
@cctvarabic, 6446 followers
(Joined July 2012)

China Xinhua Deutsch
@XHdeutsch, 5981 followers
VERIFIED ACCOUNT (Joined Sep 2015)

XinhuaRomania
@XHRomania, 5491 followers
VERIFIED ACCOUNT (Joined July 2015)

Global Times Russia
@GlobalTimesRus, 2589 followers
VERIFIED ACCOUNT (Joined Nov 2017)

GTLife
@GlobalTimesLife, 1720 followers
(Joined April 2016)

CGTN World Insight with Tian Wei
@WorldInsight_TW, 1517 followers
(Joined Feb 2017)

Women of China
@womenofchina, 1400 followers
(Joined Jan 2011)

People's Daily app
@PeoplesDailyapp, 1379 followers
(Joined Feb 2018)

China Daily Hong Kong
@CDHKedition, 1141 followers
(Joined May 2020)

CGTNChina24
@China24Official, 720 followers
(Joined Oct 2019)

China Daily Africa
@CDAfricaNews, 690 followers
(Joined Aug 2016)

China Daily USA
@ChinaDailyUSA, 652 followers
(Joined Sep 2018)

Visual China / ChinaDaily
@CD_visual, 645 followers
(Joined May 2020)

China.org.cn German
@germanchinaorgc, 596 followers
(Joined August 2011)

Xinhua Africa
@xinhua_africa, 568 followers
(Joined April 2012)

China Daily World
@ChinaDailyWorld. 535 followers
(Joined May 2020)

CGTN Global Watch
@GlobalWatchCGTN, 514 followers
(Joined May 2018)

People's Daily – Hong Kong
@PDChinaHK, 451 followers
(Joined June 2020)

China Daily Life
@ChinaDaily_Life, 418 followers
(Joined May 2020)

CGTN Culture
@CGTN_Culture, 362 followers
(Joined Oct 2019)

CGTN Tech
@CGTNTech, 286 followers
(Joined Dec 2018)

CGTN Stories
@CGTNStories, 267 followers
(Joined November 2019)

China Daily Opinion
@CdOpinion, 254 followers
(Joined May 2020)

CGTN Sports
CGTNSports, 183 followers
(Joined Dec 2016)

China Daily Asia-Pacific 中國日報亞太
@Chinadaily_CH, 153 followers
(Joined May 2020)

China Daily Russia
@chinadailyrus, 131 followers
(Joined April 2020)

China Daily EU
@ChinaDaily_EU, 104 followers
(Joined Feb 2019)

China Youth Daily
@ChinaYouthOL, 69 followers
(Joined Sep 2019)

By Manya Koetse
Follow @whatsonweibo

Do you find this kind of research insightful? Would you like to read more about trends in China and its online media? Please consider supporting What's on Weibo here so we can keep writing articles such as this one. Your small donation makes a big impact.

This is original work by What's on Weibo, please do not copy, reproduce this content, nor distribute any part of this content over any network.

References

Bolsover, Gillian, and Philip Howard. 2019. "Chinese computational propaganda: automation, algorithms and the manipulation of information about Chinese politics on Twitter and Weibo." Information, Communication & Society, 22:14, 2063-2080.
Guo, Lei, Kate Mays & Jianing Wang. 2019. "Whose Story Wins on Twitter?" Journalism Studies 20:4, 563-584.
Mantesso, Sean and Christina Zhou. 2019. "China's multi-billion-dollar media campaign 'a major threat for democracies' around the world." ABC News, Feb 7 https://www.abc.net.au/news/2019-02-08/chinas-foreign-media-push-a-major-threat-to-democracies/10733068 [July 17, 2020].
Mozur, Paul. 2019. "Twitter Users in China Face Detention and Threats in New Beijing Crackdown." The New York Times, Jan 10 https://www.nytimes.com/2019/01/10/business/china-twitter-censorship-online.html [July 11, 2020].
Nakashima, Ellen, Elizabeth Dwoskin, and Anna Field. 2020. "Twitter removes more than 23,000 accounts it says are linked to China's Communist Party," Washington Post, June 11 https://www.washingtonpost.com/world/asia_pacific/twitter-removes-almost-25000-accounts-it-says-are-linked-to-chinas-communist-party/2020/06/11/8c9ec770-aa38-11ea-a43b-be9f6494a87d_story.html [July 10, 2020].
Shambaugh, David. 2020. "China's Long March to Global Power," in China and the World, edited by David Shambaugh, 3-25. New York: Oxford University Press.
Twitter Safety. 2020. "Disclosing networks of state-linked information operations we've removed," Twitter Safety Blog, June 12 https://blog.twitter.com/en_us/topics/company/2020/information-operations-june-2020.html [July 16 2020].

Spotted a mistake or want to add something? Please let us know in comments below or email us.

©2020 Whatsonweibo. All rights reserved. Do not reproduce our content without permission – you can contact us at info@whatsonweibo.com